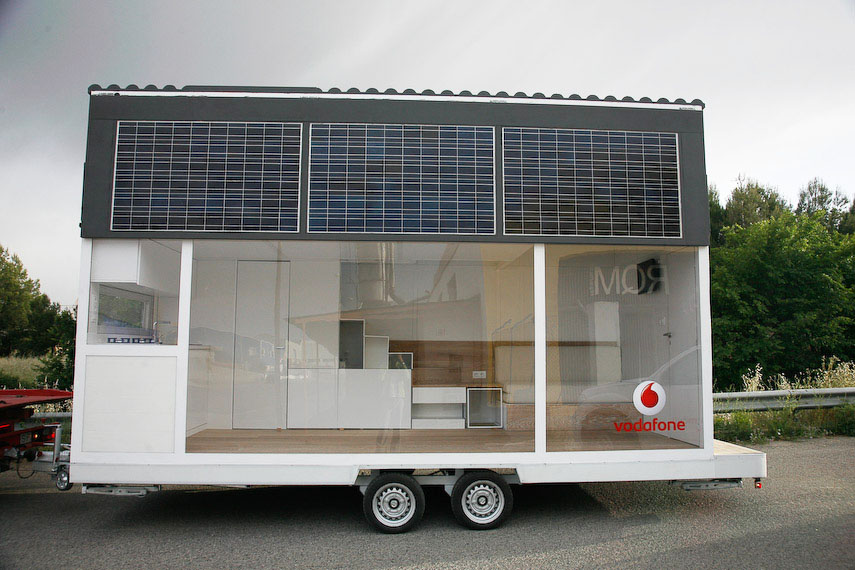 A mobile home powered by solar panels might just be the perfect solution for those who want an environmentally friendly lifestyle.
Waskman Design Studio and Culdesac created this trailer home for Vodafone to promote its solar-powered fixed phone and internet wireless service.
The mobile home is made of white polyethylene panels and transparent polycarbonate, and is towed by a four-wheel-drive vehicle.