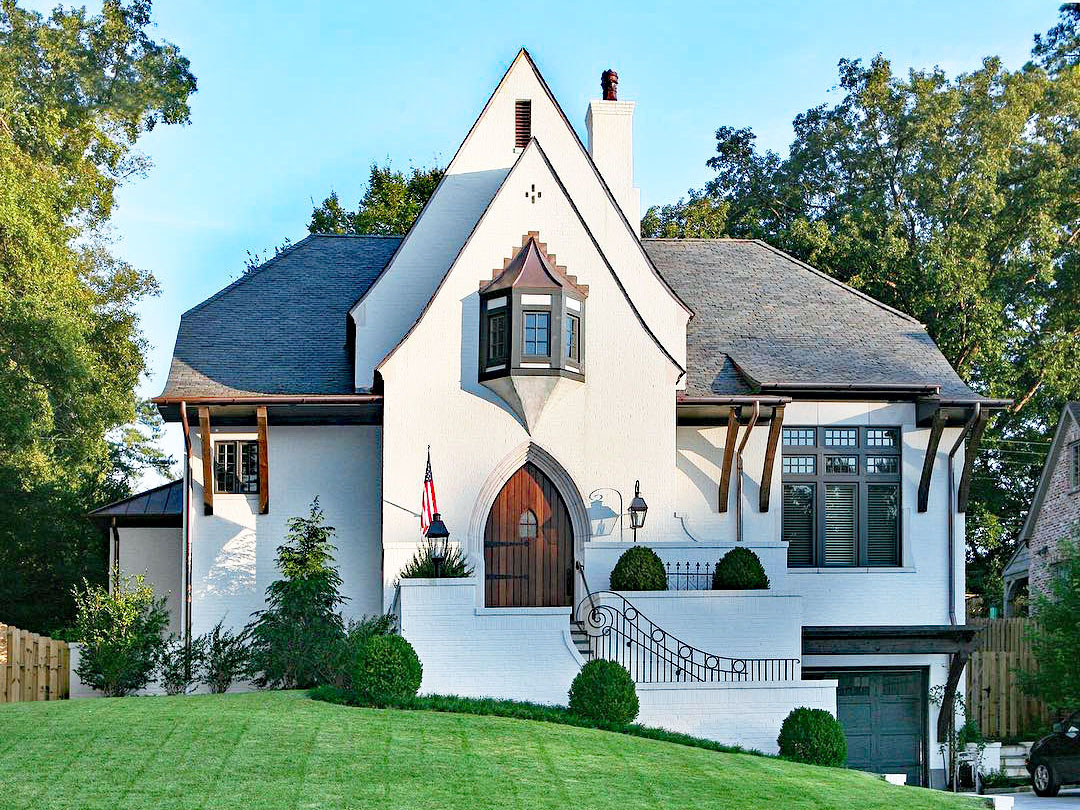 This charming dream house in Mountain Brook, Alabama features Gothic Revival storybook architecture.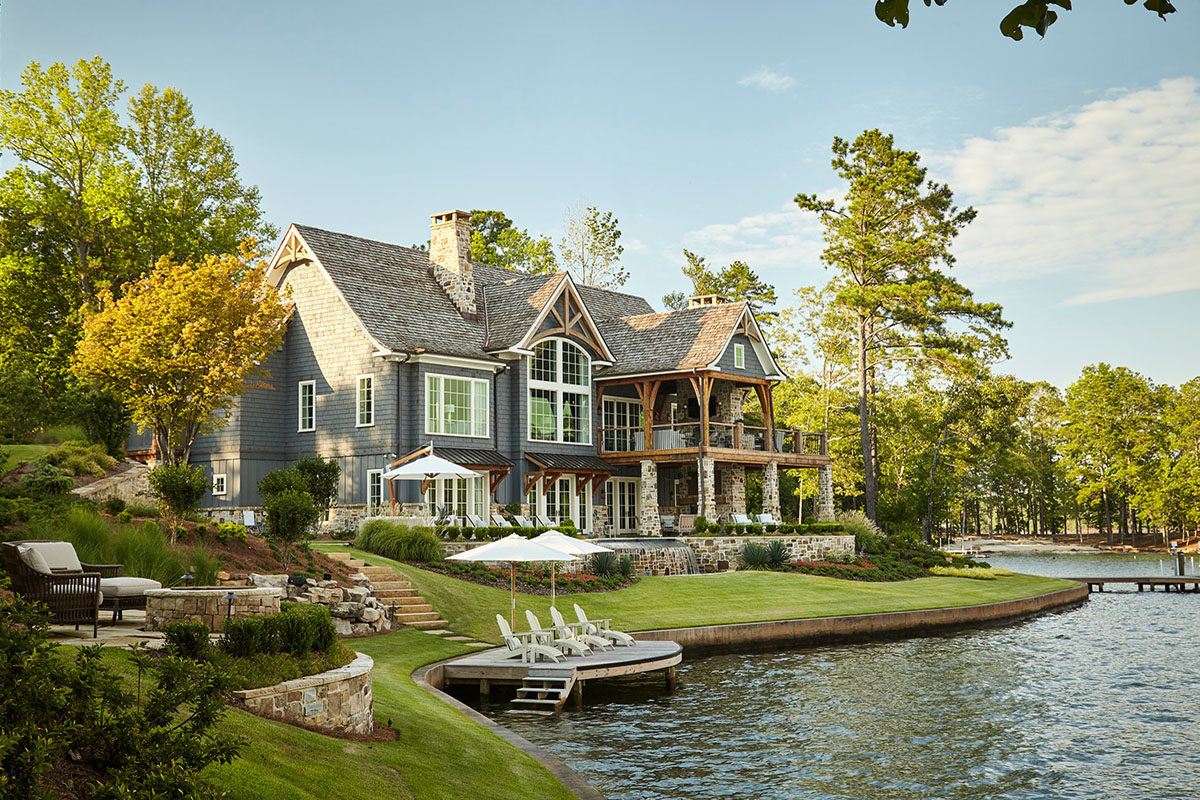 This cedar-shake house in Alexander City, Alabama in Tallapoosa County, south of Birmingham and north-east of Montgomery, is a weekend retreat on Lake Martin.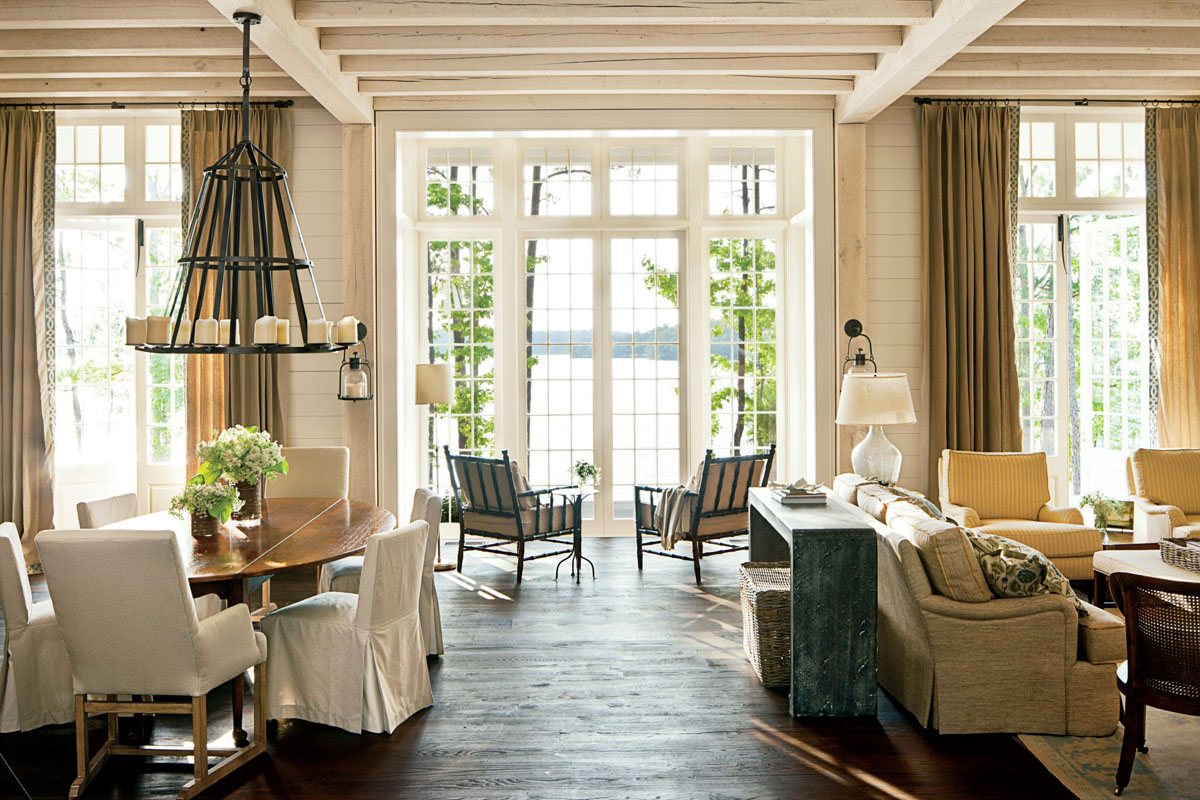 This stone cottage in Lake Martin, Alabama was inspired by early American Colonial Architecture. The charming country house is a synthesis of formal classical symmetries and romantic, picturesque elements.