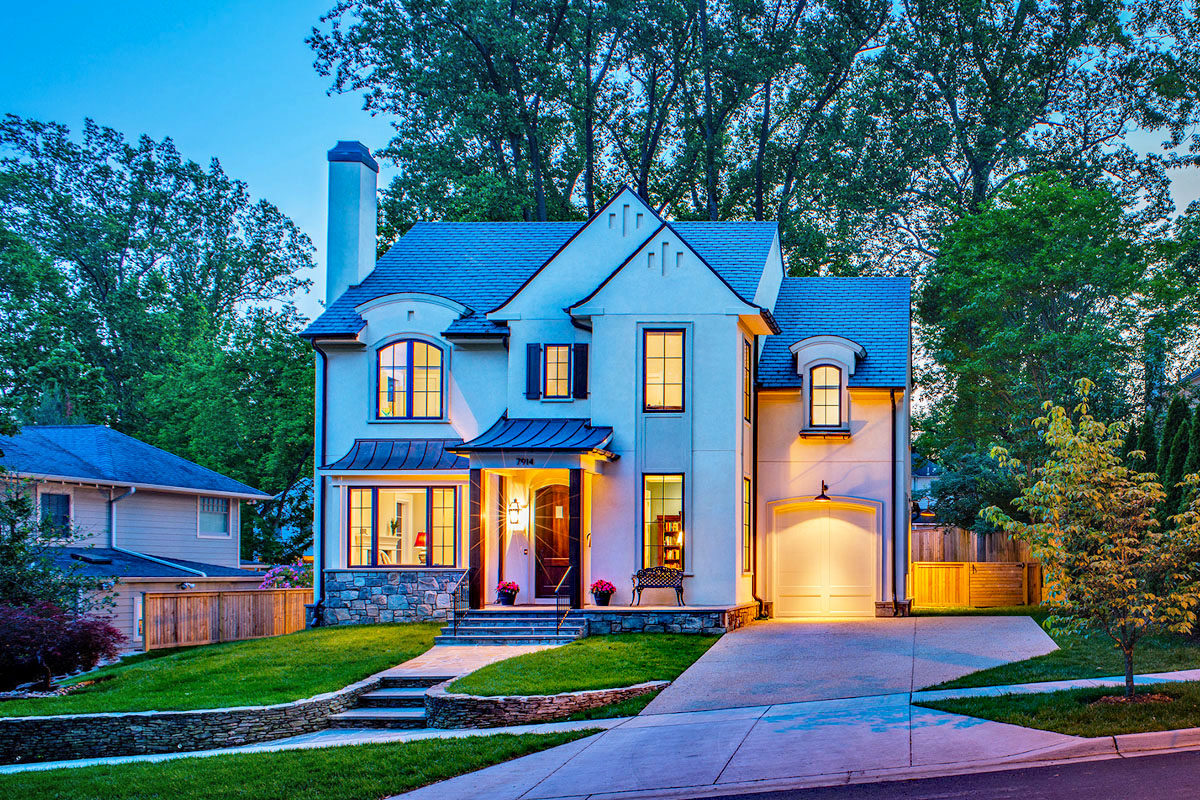 This elegant home in Bethesda, Maryland with curb appeal features a modern take on french country and traditional architecture.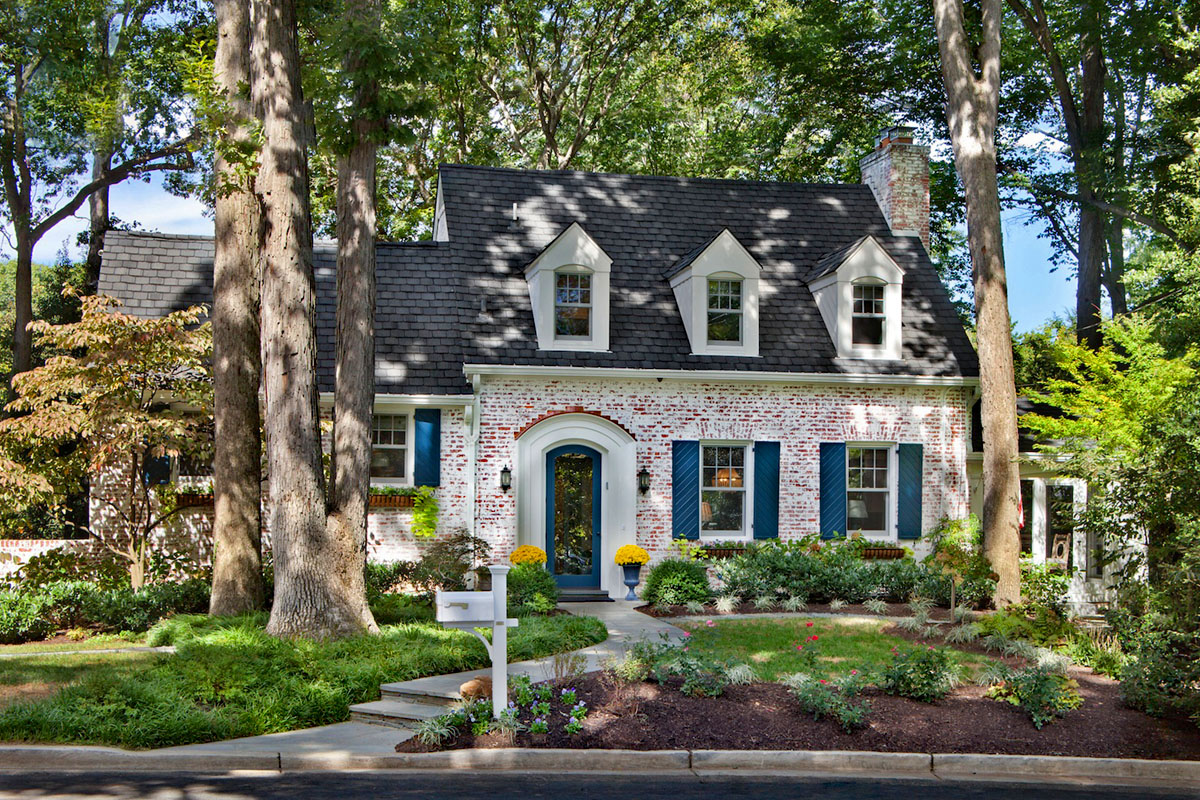 This quaint cottage style house in Bethesda, Maryland has been completely renovated. The exterior curb appeal is enhanced by the blue shutters which create subtle contrast against the white-washed brick.
The Edgemoor House in Bethesda, Maryland is a stunning new built luxury home designed by Anne Decker Architects. The design draws influence from the Bauhaus movement with clean crisp spaces, oversized steel doors and windows, blending seamlessly with a classic traditional look.