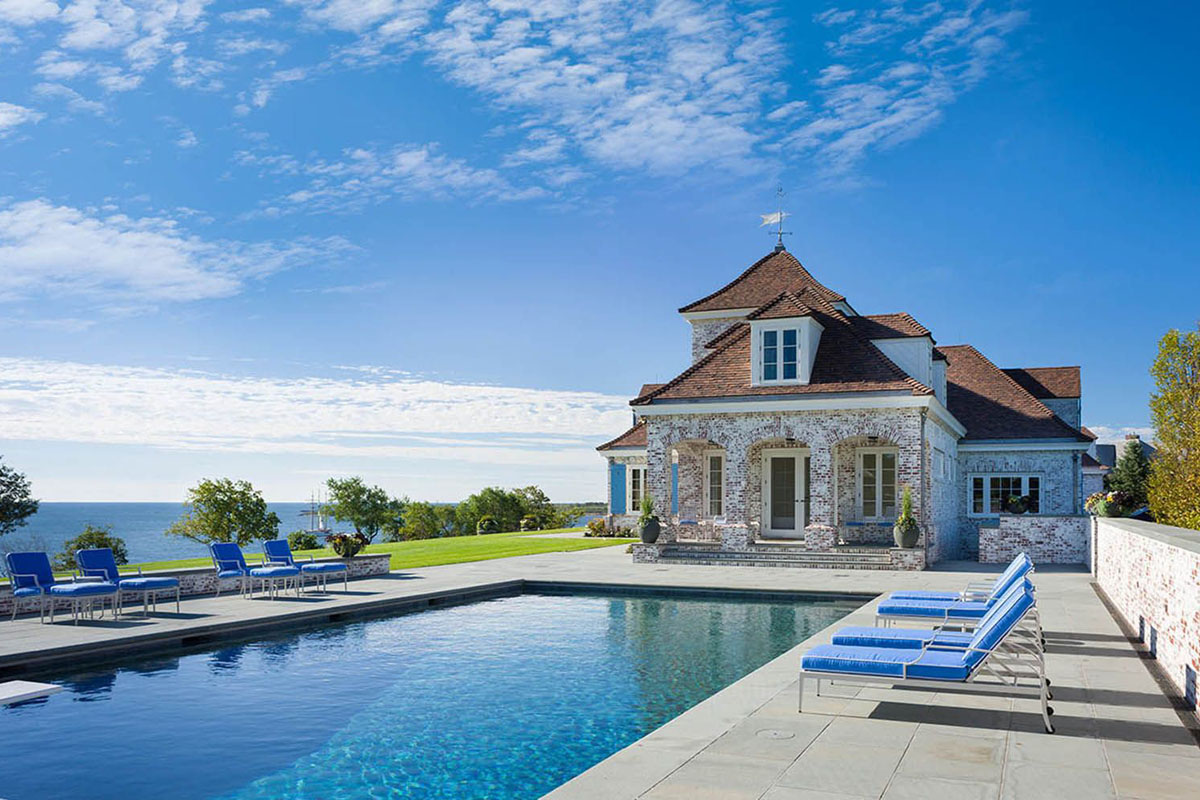 A historic seaside property in Middletown, Rhode Island has been extensively restored. The original 1930's design, inspired by French Normandy country houses, was preserved and expanded to include additional wings while integrating seamlessly with the original structure.
Mark P. Finlay Architects and builder Kirby Perkins Construction collaborated on the project.
A picturesque tree-lined driveway leads to the main mansion which sits on a rolling hillside with breathtaking water view. The exterior of the house features authentic clay roof tiles and azure shutters on whitewashed brick. The backyard pool and landscaping complement the magnificent ambiance of this seaside estate.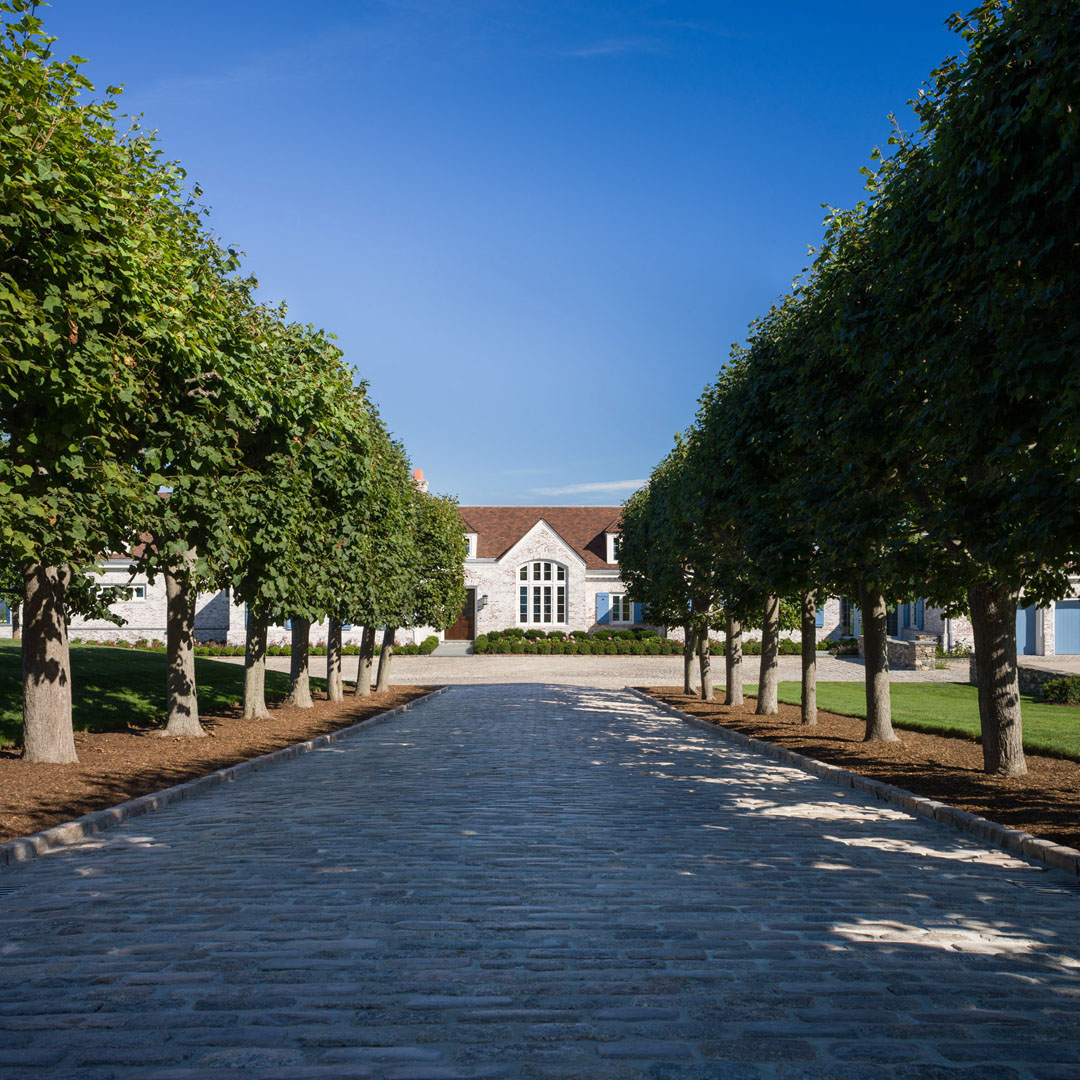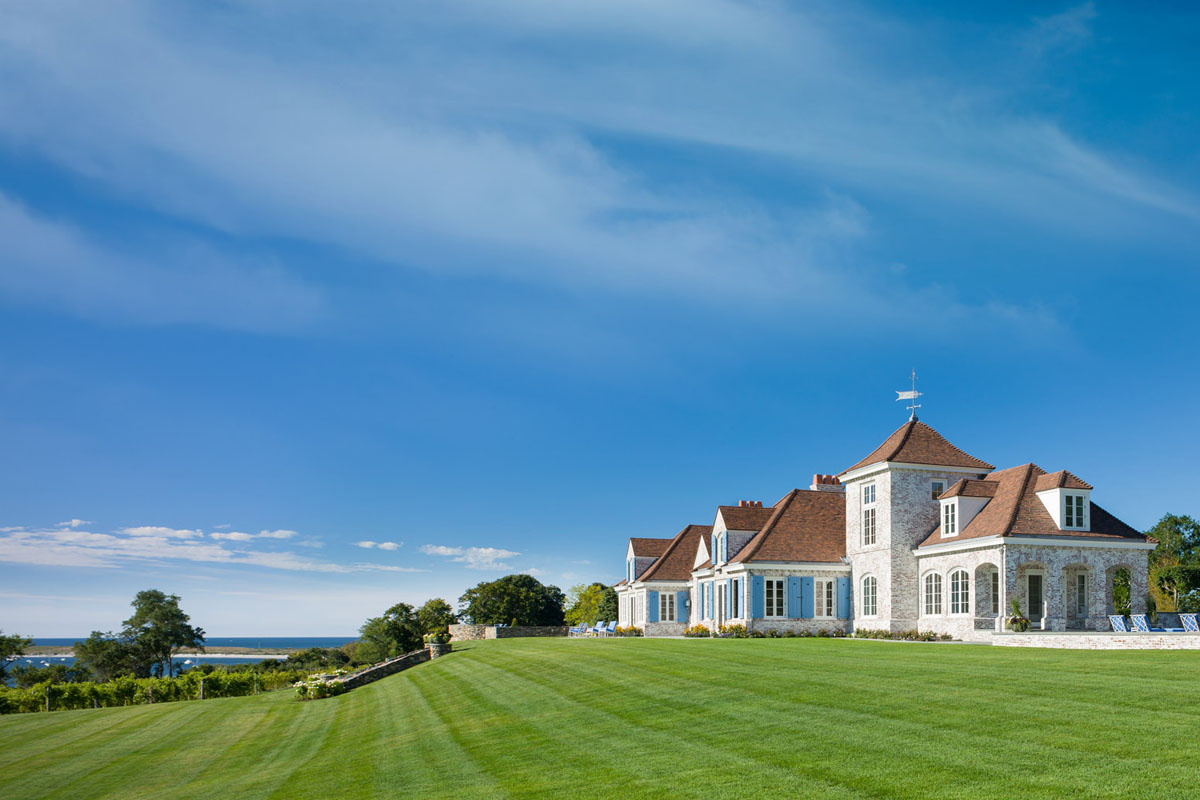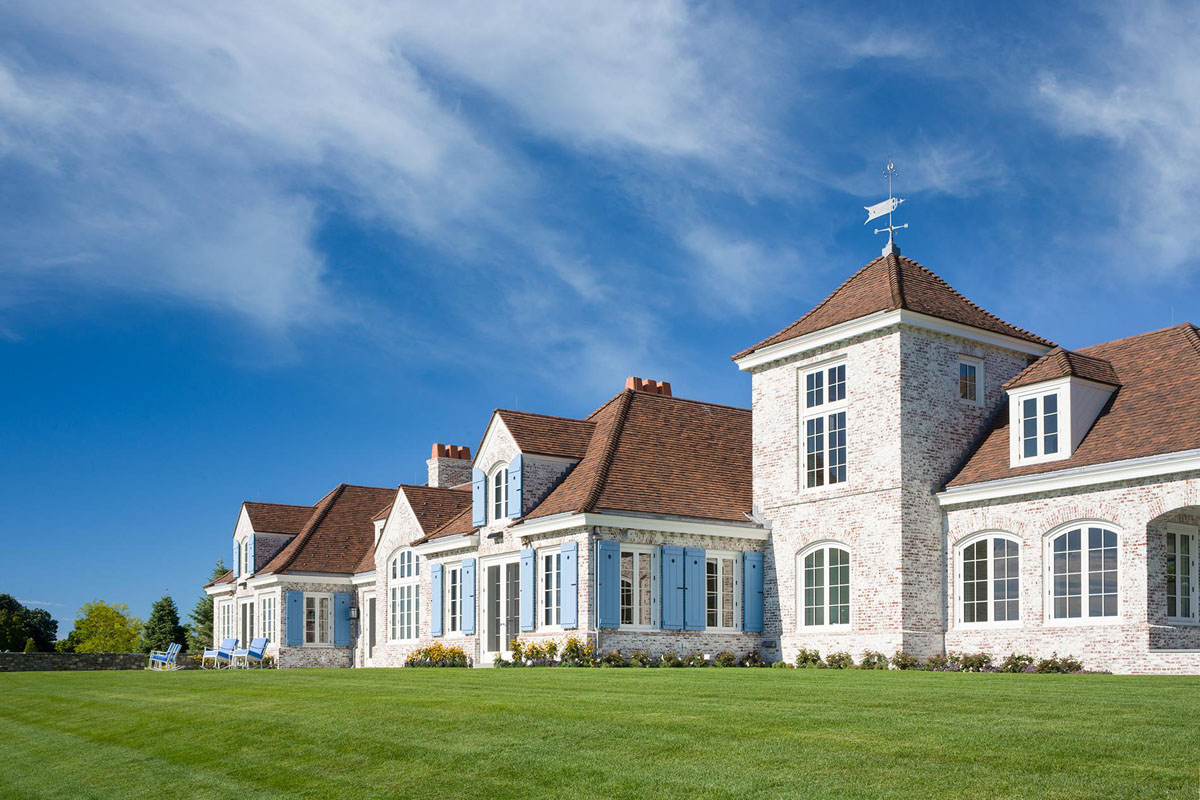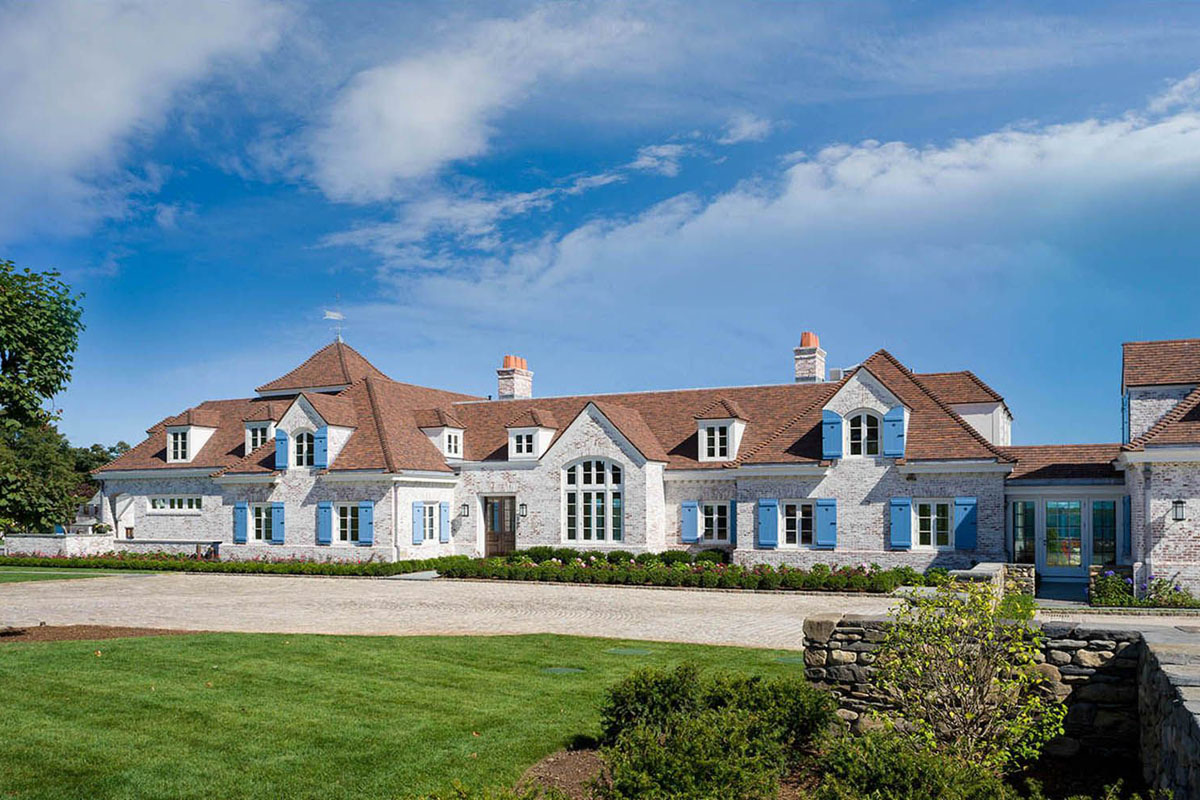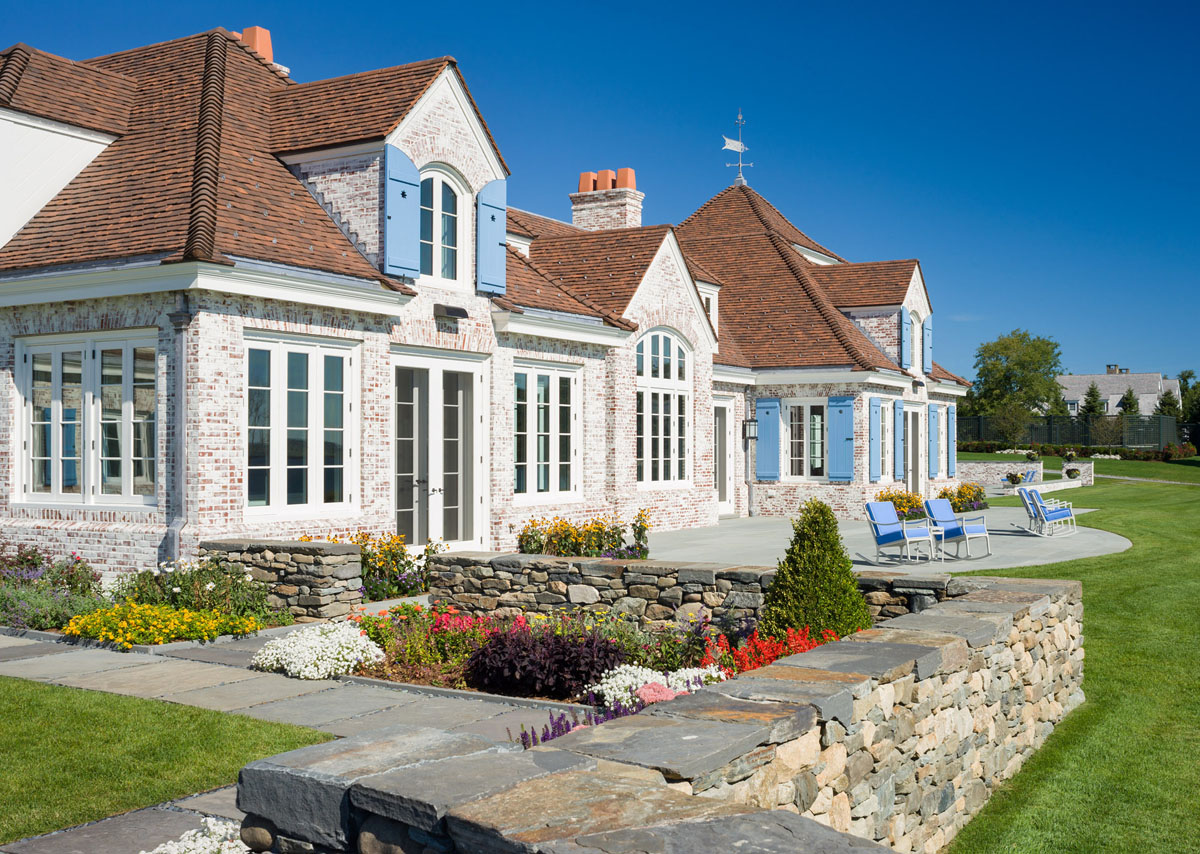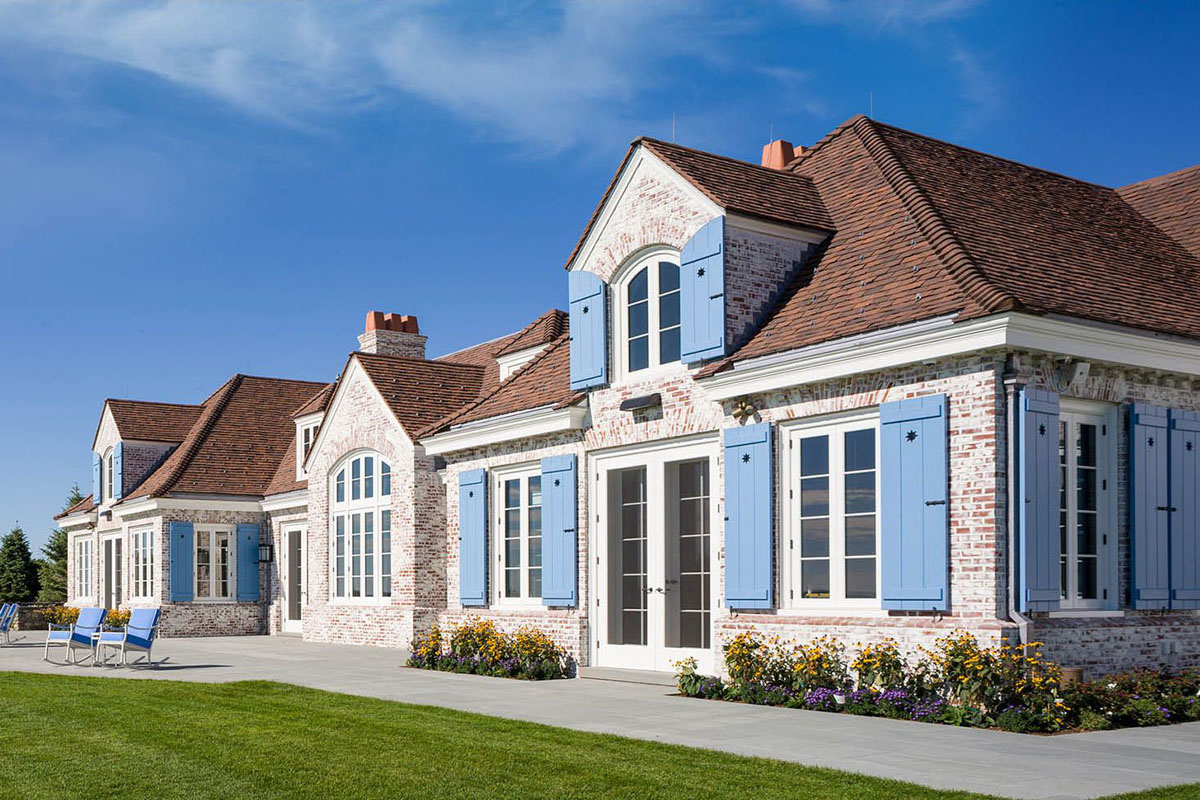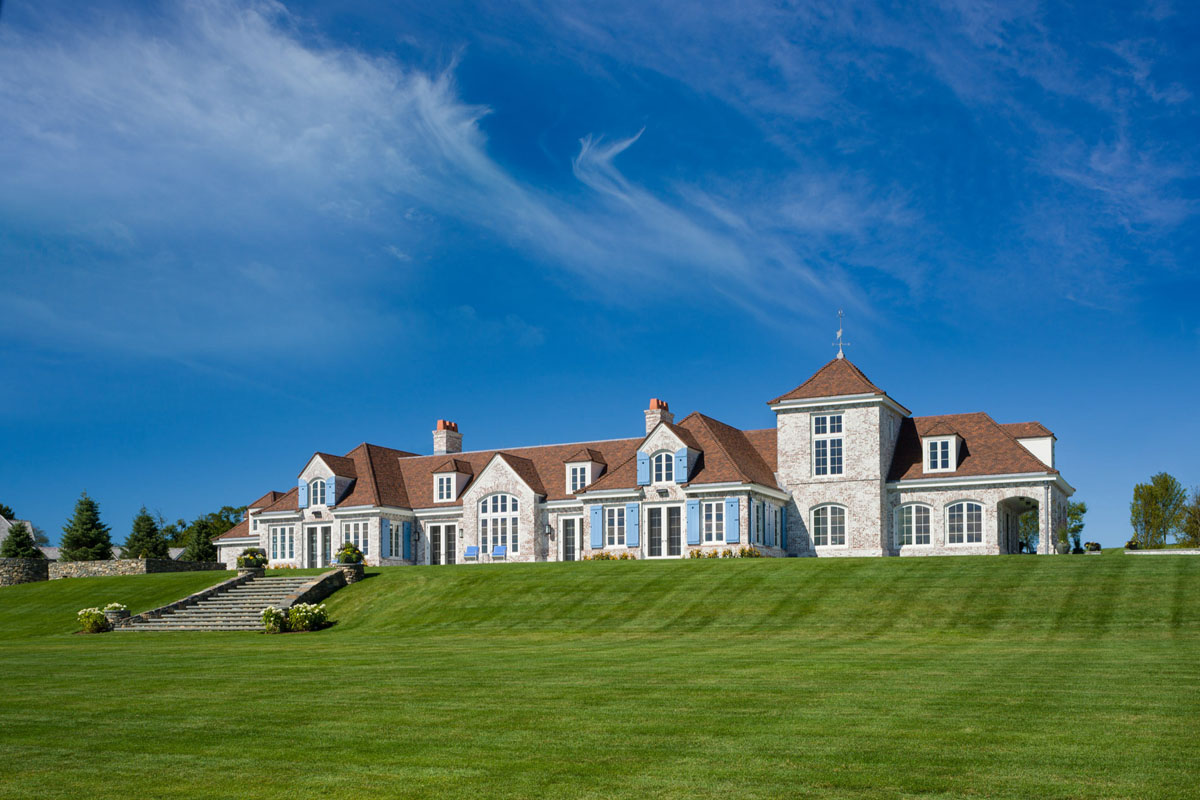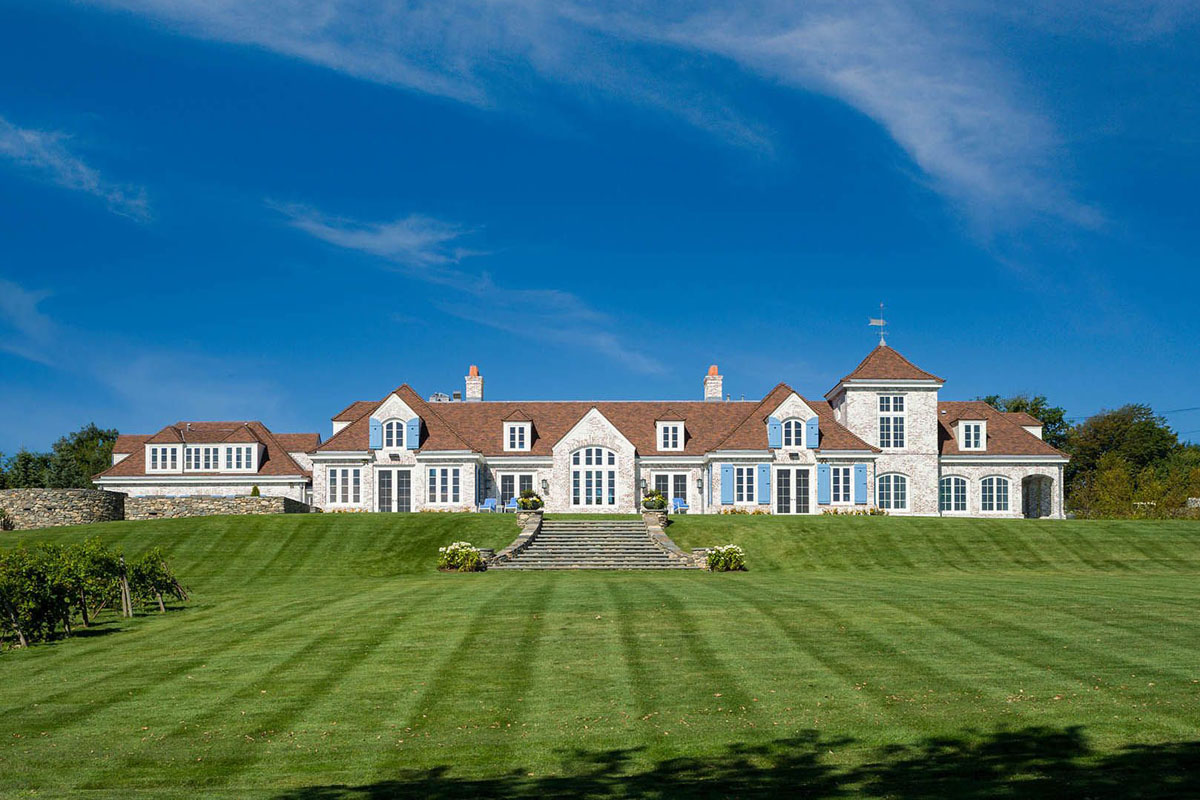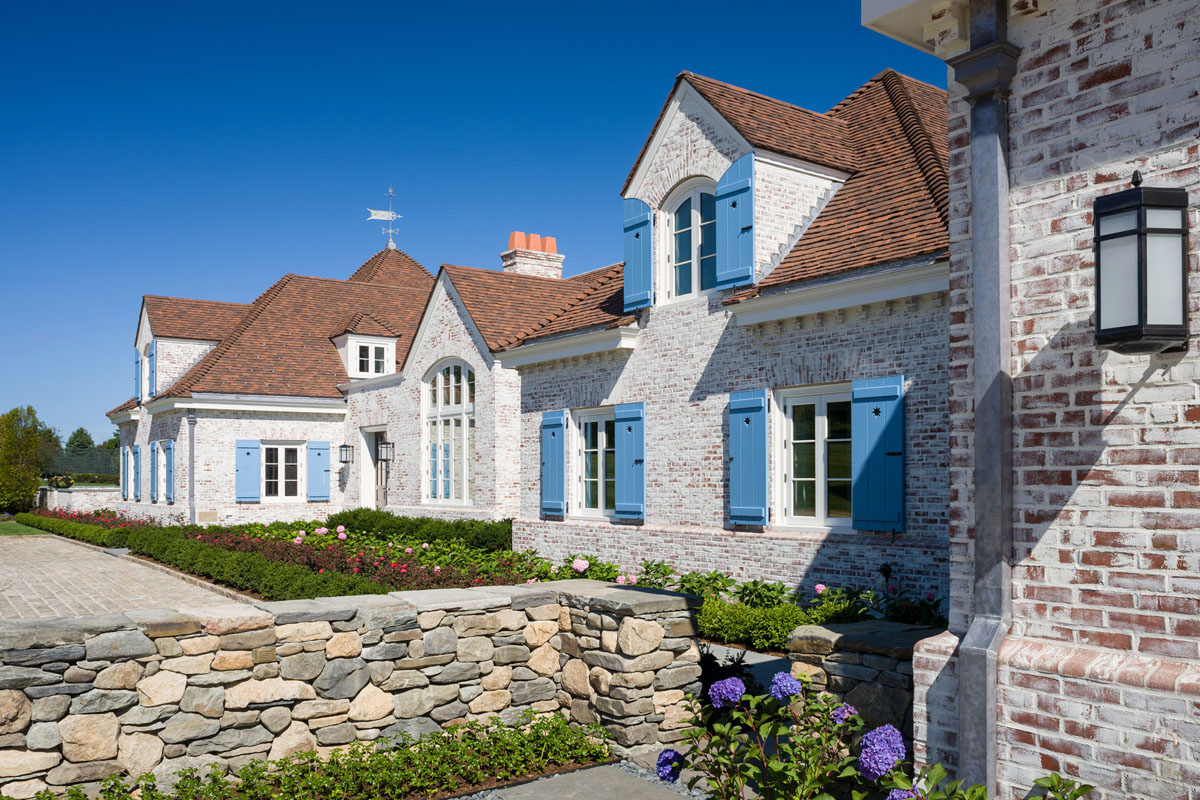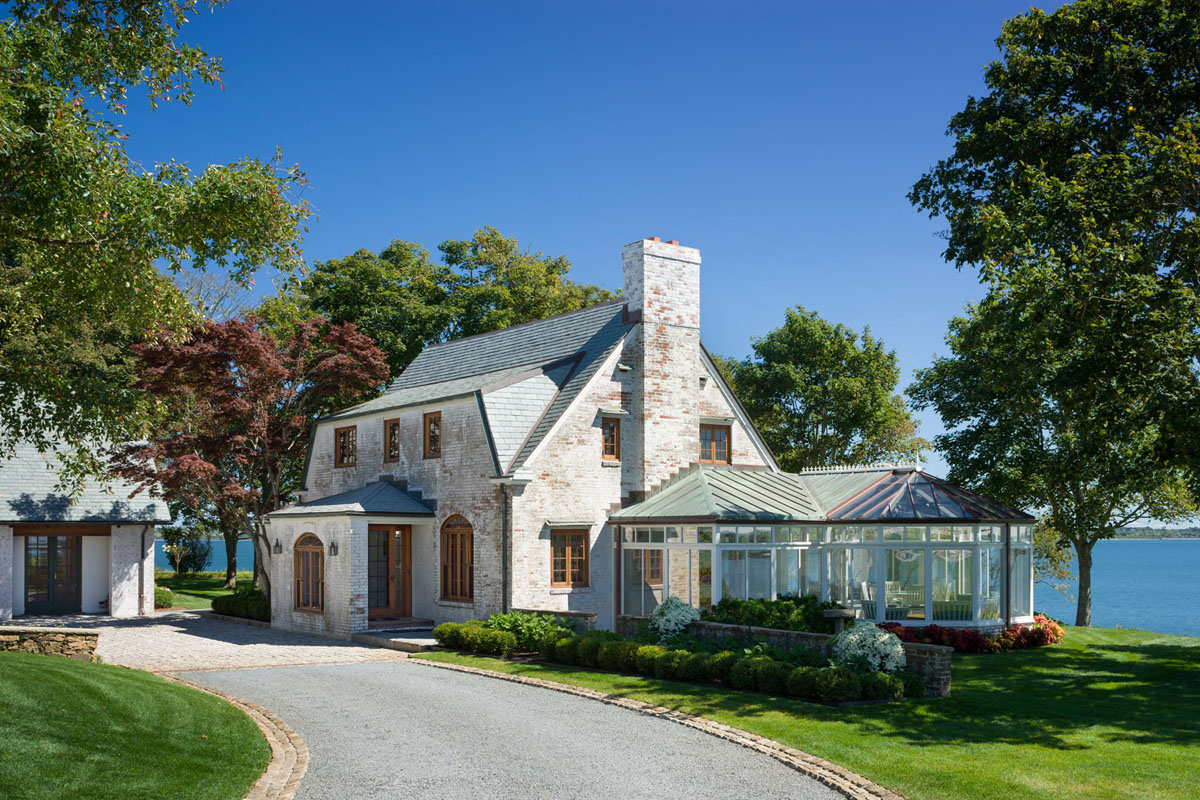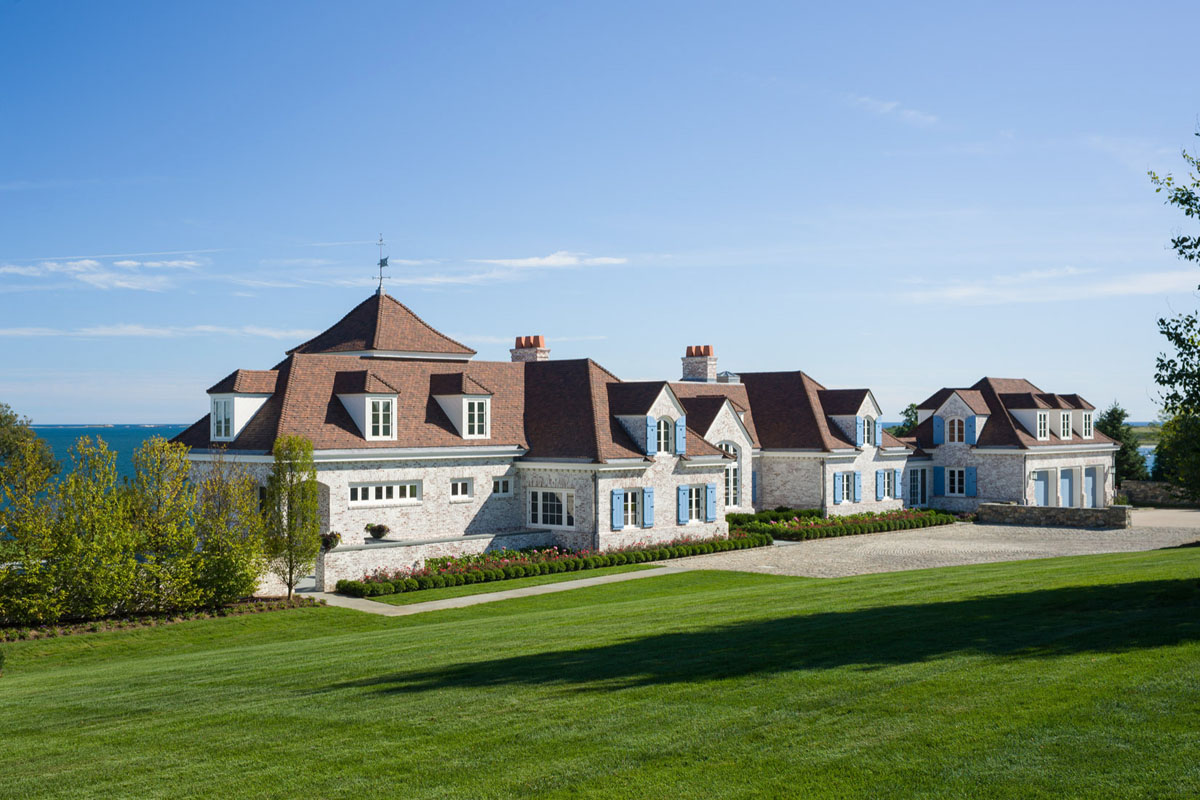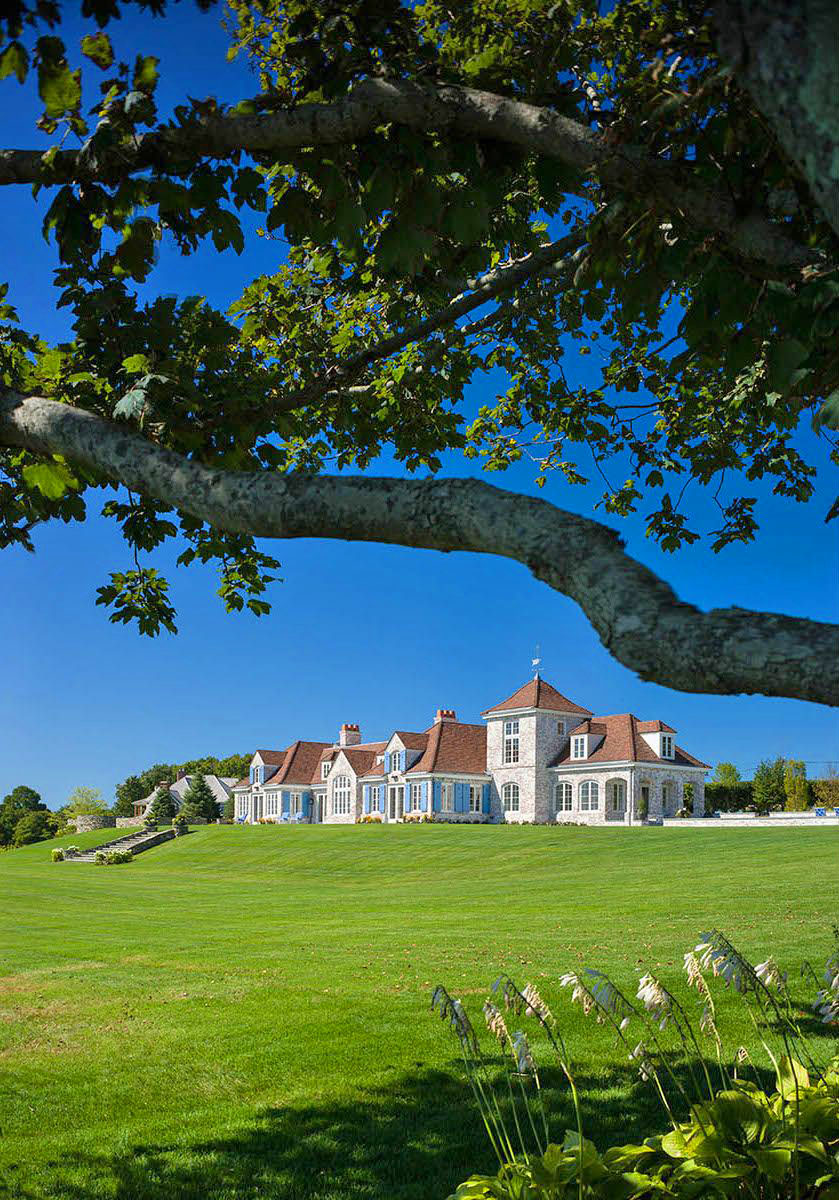 See Also: Elegant French Neoclassical Stone Mansion in Connecticut
Architect: MPF