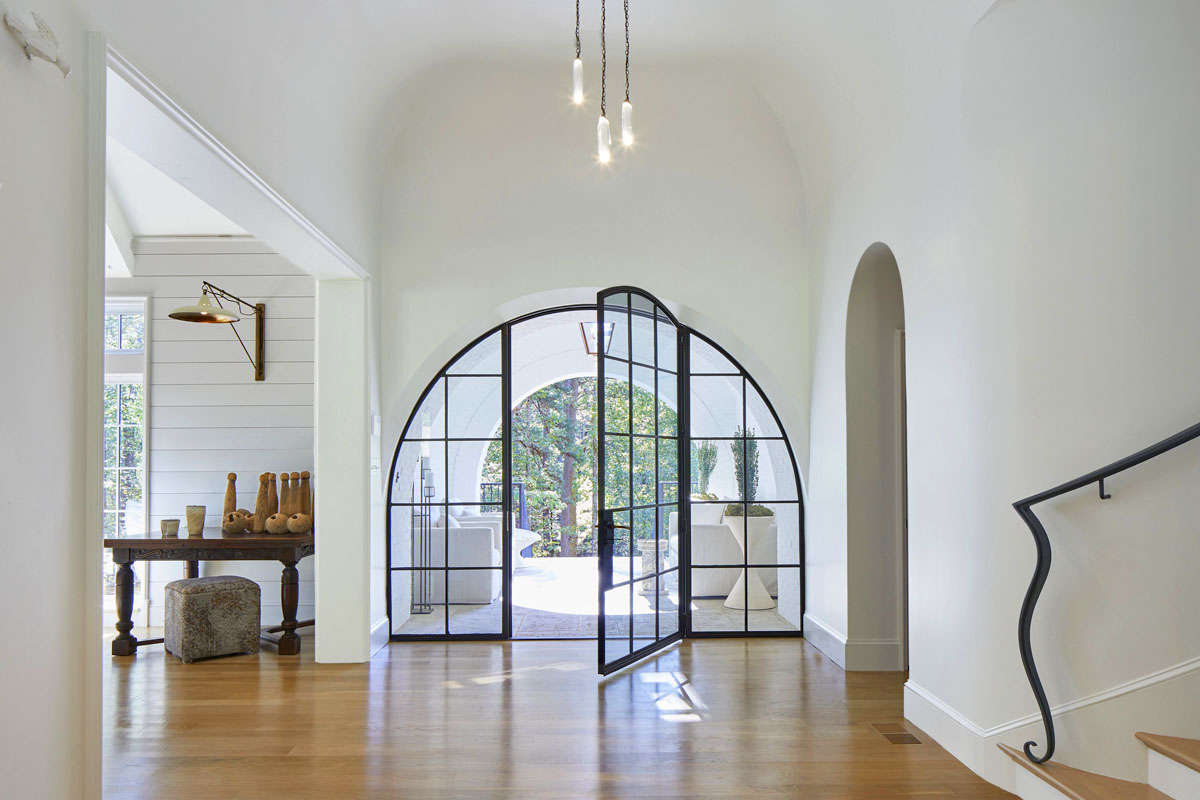 This unique home in Birmingham, Alabama features an oversized arched steel front door that gives a hint of the unexpected details inside this home.
Designed by Christopher Architecture & Interiors in collaboration with L.Vogtle Interiors and Cotton Construction, the family home is full of custom fixtures and details.
A custom wrought iron railing accentuates the curvy figure of the stairs. High ceilings in the main living room and beautiful unstained white oak floors throughout provide a lightness to the house.