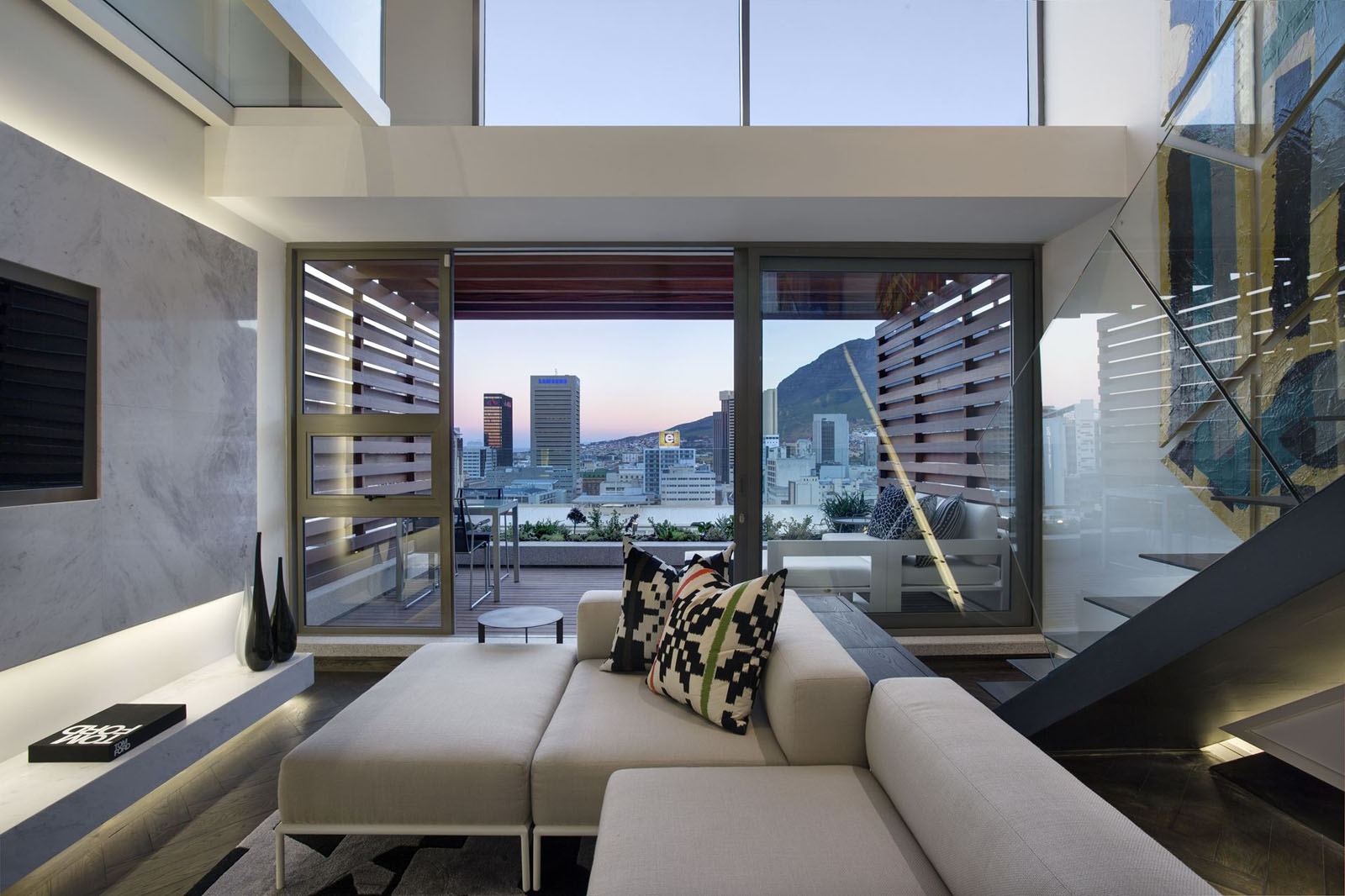 Located in the fashionable De Waterkant neighbourhood in Cape Town, South Africa, this luxury contemporary loft apartment was redesigned by Stefan Antoni Olmesdahl Truen Architects (SAOTA).
The interior design is a fusion of modern african graphic and colour and monochromatic minimalist.
Every opportunity was used to maximize clever storage space without compromising the design. The clever use of space, art and design has transformed this penthouse apartment into an urban sanctuary.