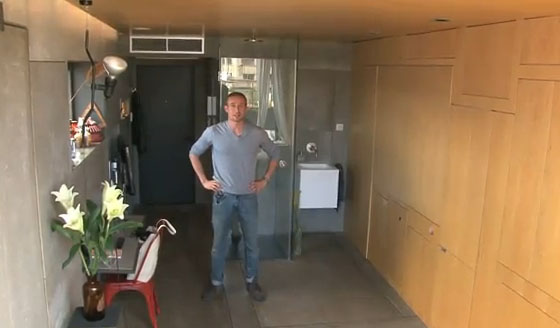 Barcelona-based photographer Christian Schallert turned a tiny run down space on the top floor of a building into a modern functional studio apartment.
This tiny 24 square meter (258 square feet) apartment has a kitchen that is hidden behind the swing-out wooden panels. The movable furniture from the bed to the dinning table can be neatly stored away when not in use.
Check out this very cool video for inspiration on living in small spaces.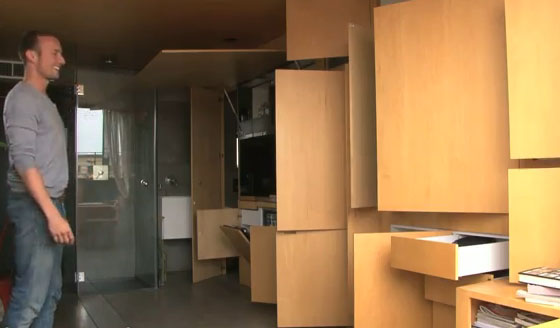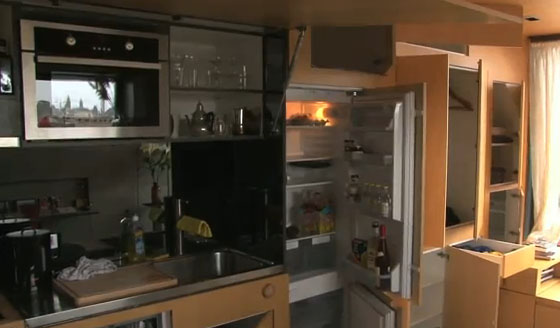 Via: faircompanies