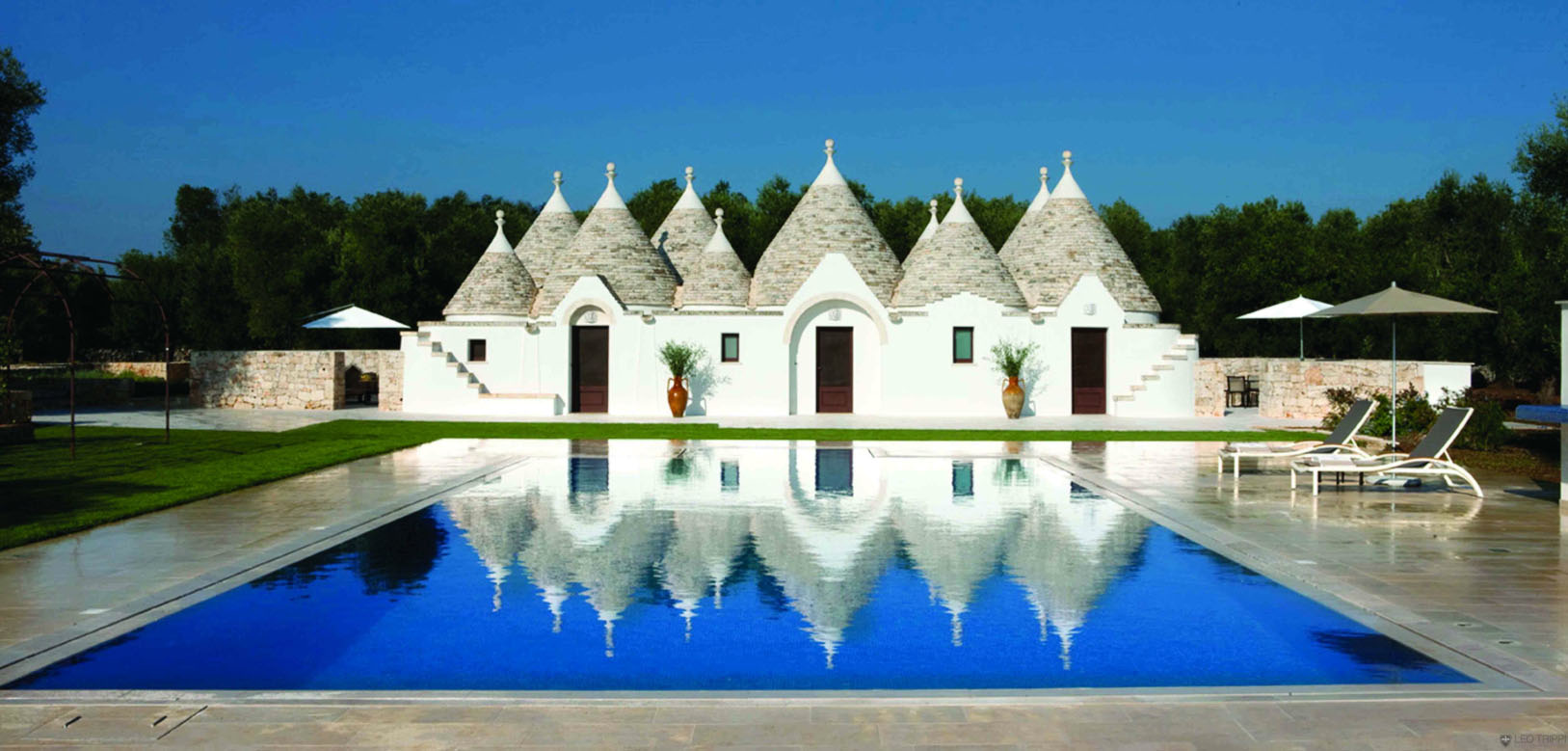 Designed for those who wish to stay in a luxury oasis and escape the city life, The Trullo is a private villa located in Salentina, Puglia, Italy, very close to Alberobello and Ostuni, and 20 minutes from Brindisi airport.
A trullo is a traditional dry stone hut with a conical roof specific to the Puglia region in Southern Italy. The trulli (plural for trullo) are protected under the UNESCO world heritage law.
This villa is composed of 11 conical roofs. There are 4 bedrooms, 3 bathrooms, 3 living rooms and 2 kitchens.