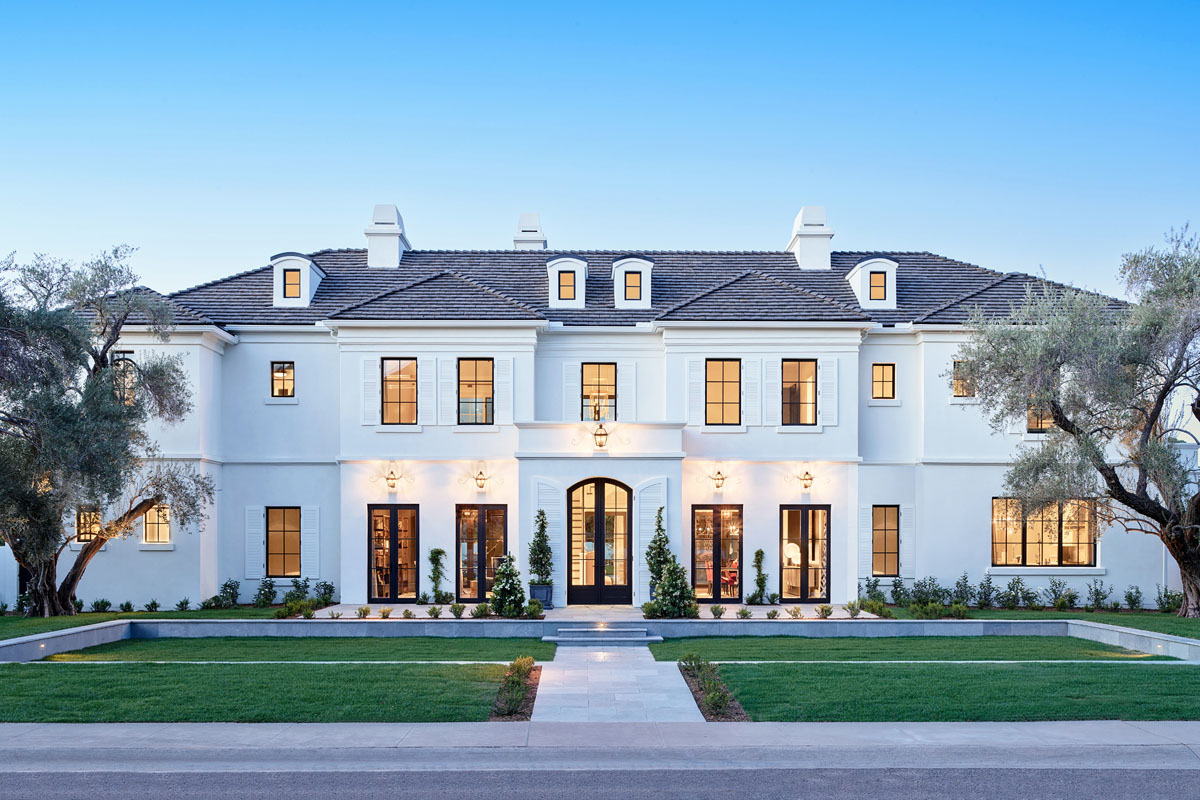 This elegant new construction in the upscale neighborhood of Arcadia in Phoenix, Arizona blends classic and modern design elements.
The remodeling of this mountain retreat in Paradise Valley, Arizona is a sophisticated blend of modern and Spanish Colonial architecture.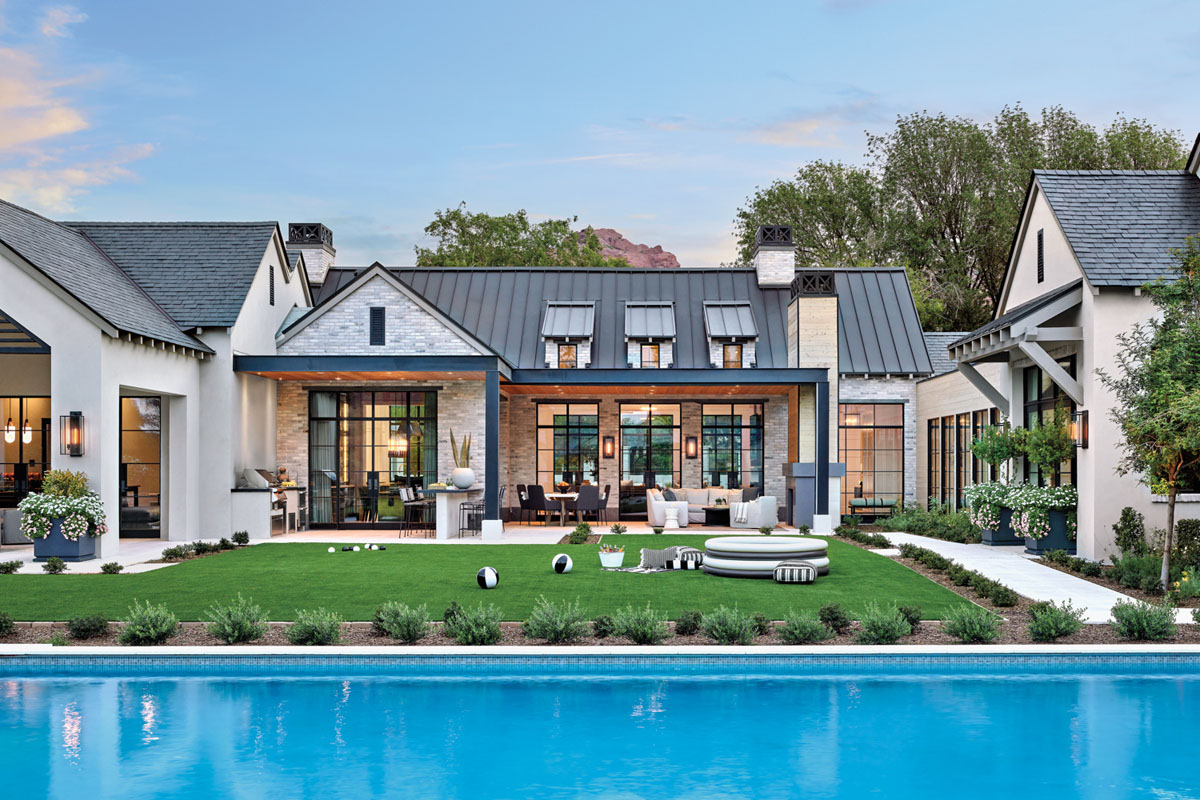 This charming contemporary family home in Phoenix, Arizona features barn style modern architecture of wineries inherent in Northern California wine country.