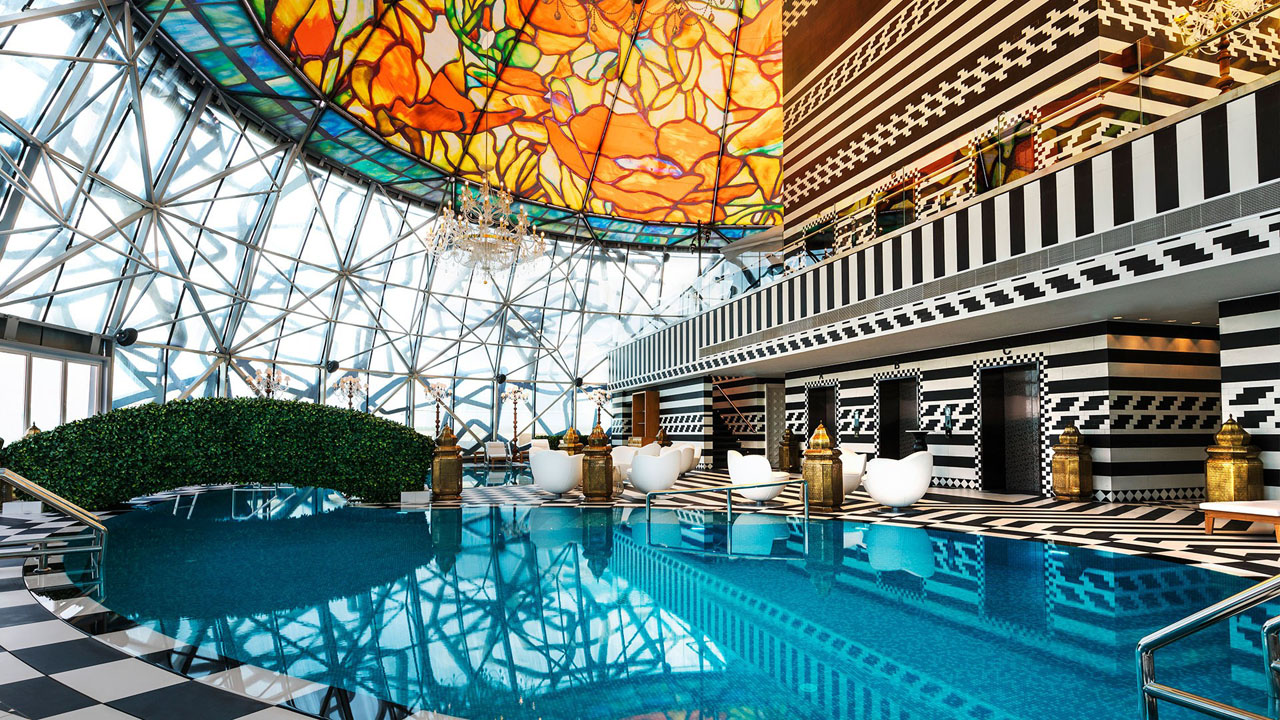 The Mondrian Doha Hotel in Qatar features the interior design of Marcel Wanders whose whimsical signature style offers surprises around each corner.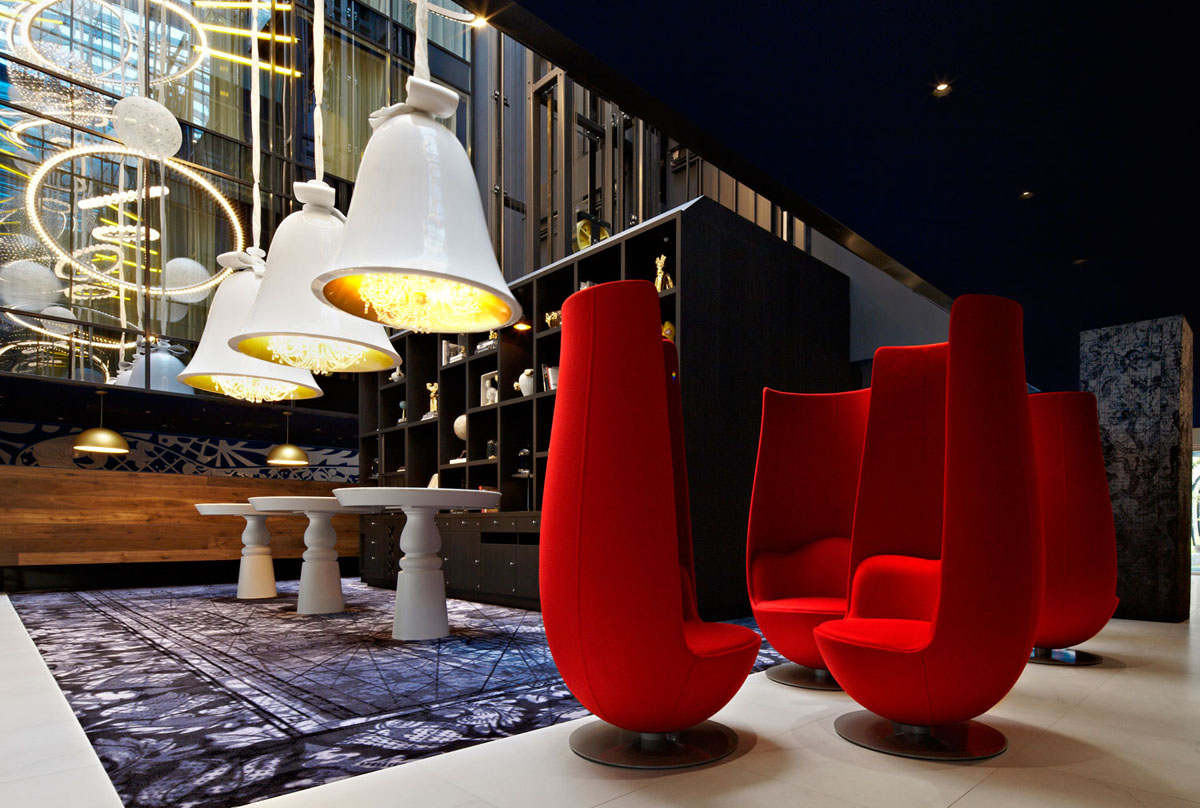 Andaz Amsterdam Prinsengracht Hotel, located between two major canals in Amsterdam, the Netherlands, distinguishes itself by its whimsical and operatic interiors.
Designer Marcel Wanders, who has been dubbed the "Lady Gaga of Design", brought a quirky aesthetic to the interior design that lightens the mood of this sophisticated hotel.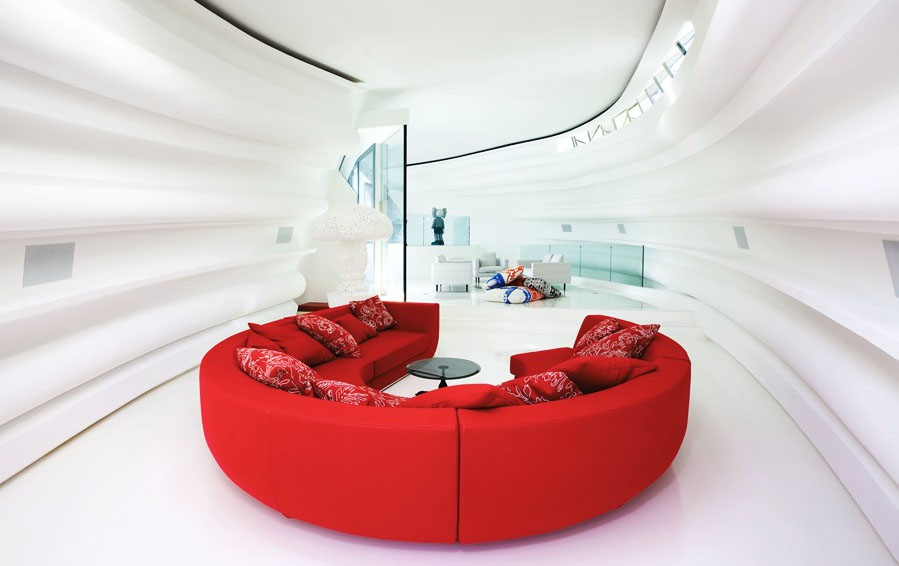 This 8,500 square foot residence in Mallorca in the Balearic Islands off the coast of Spain is a luxury contemporary home designed and developed with the cooperation of architect firm tecARCHITECTURE, interior designer Marcel Wanders, and developer Cosmopolitan Estates. The white-dominant interior is boldly contemporary and is highlighted by economical use of colours and details.