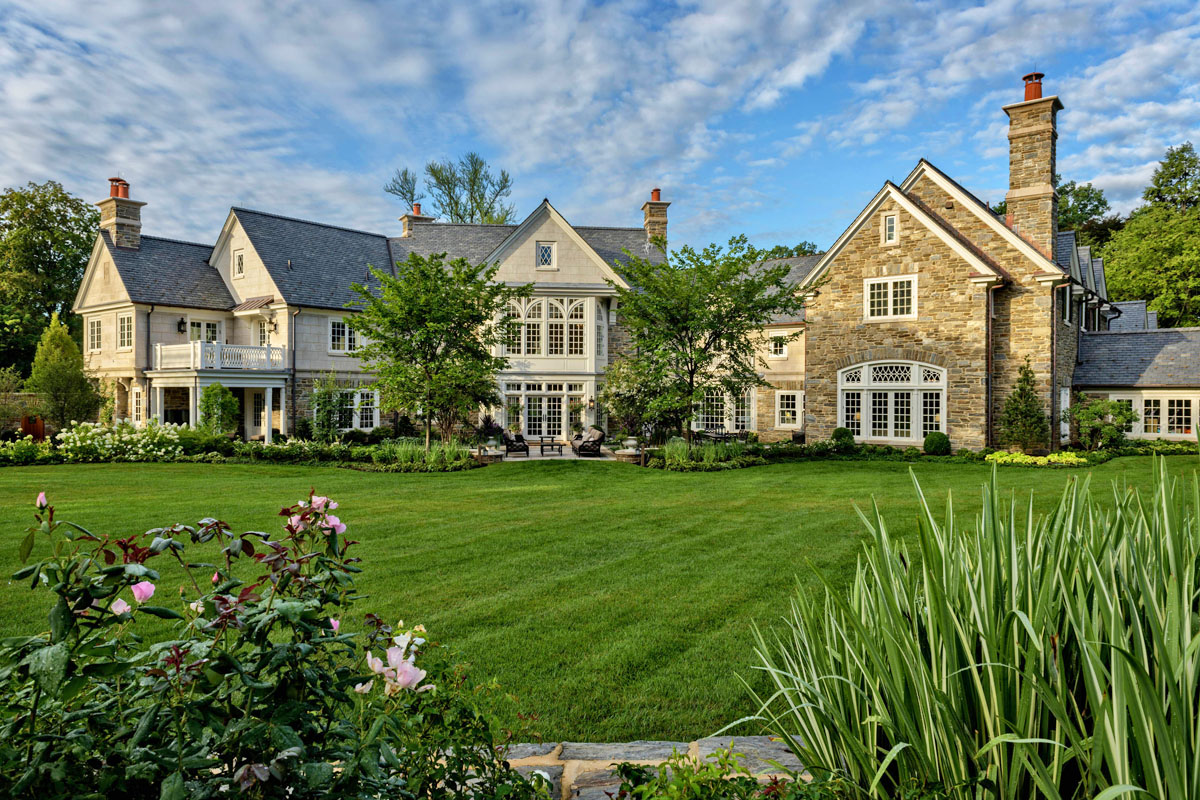 Set on a corner property on 4 acres in Merion Station, Pennsylvania, a suburb of Philadelphia, this elegant estate is a new built home among older estates found along a tree-lined street.
Designed by Archer & Buchanan Architecture, the timeless limestone façade fits in the context of the neighborhood.
The entry portico with Doric columns establishes the proportional plan throughout the exterior and interior.
The 18,000 sf house is connected to the landscape through terraces, patios and porches, creating a unified experience of house and garden.
See Also: New Classic Georgian Colonial Home with Curb Appeal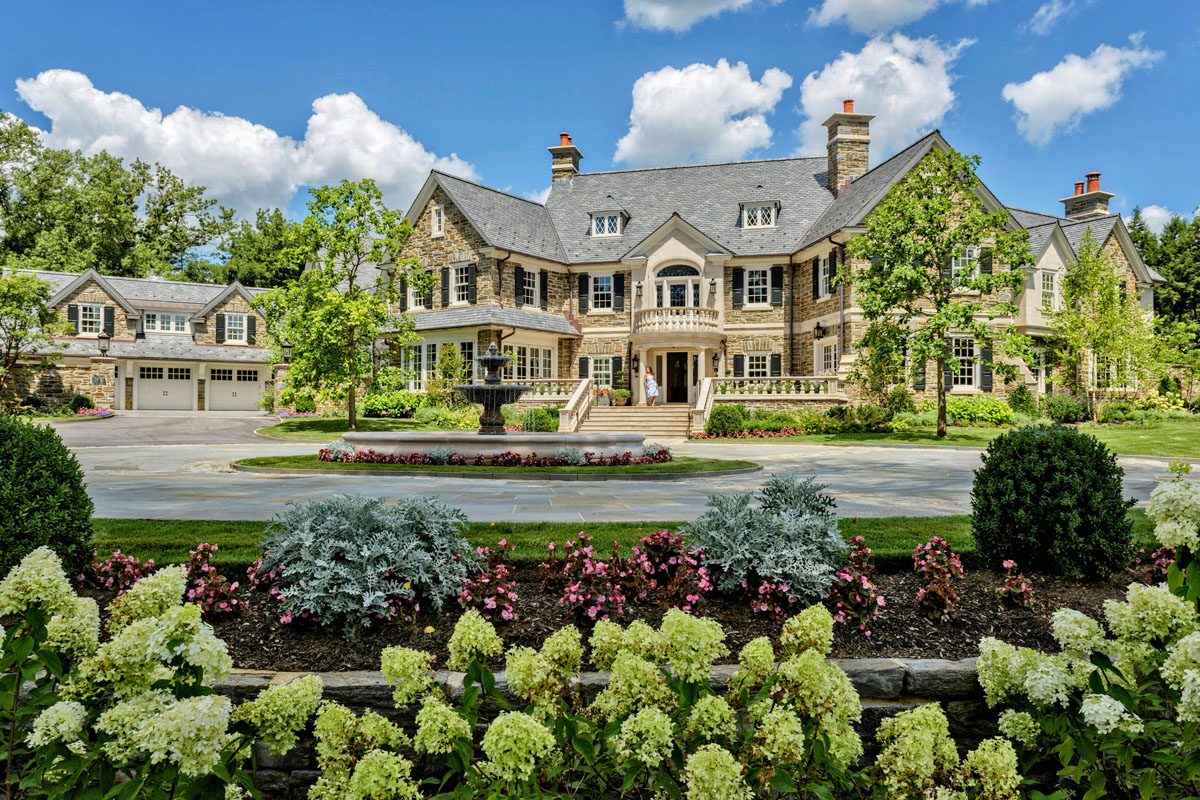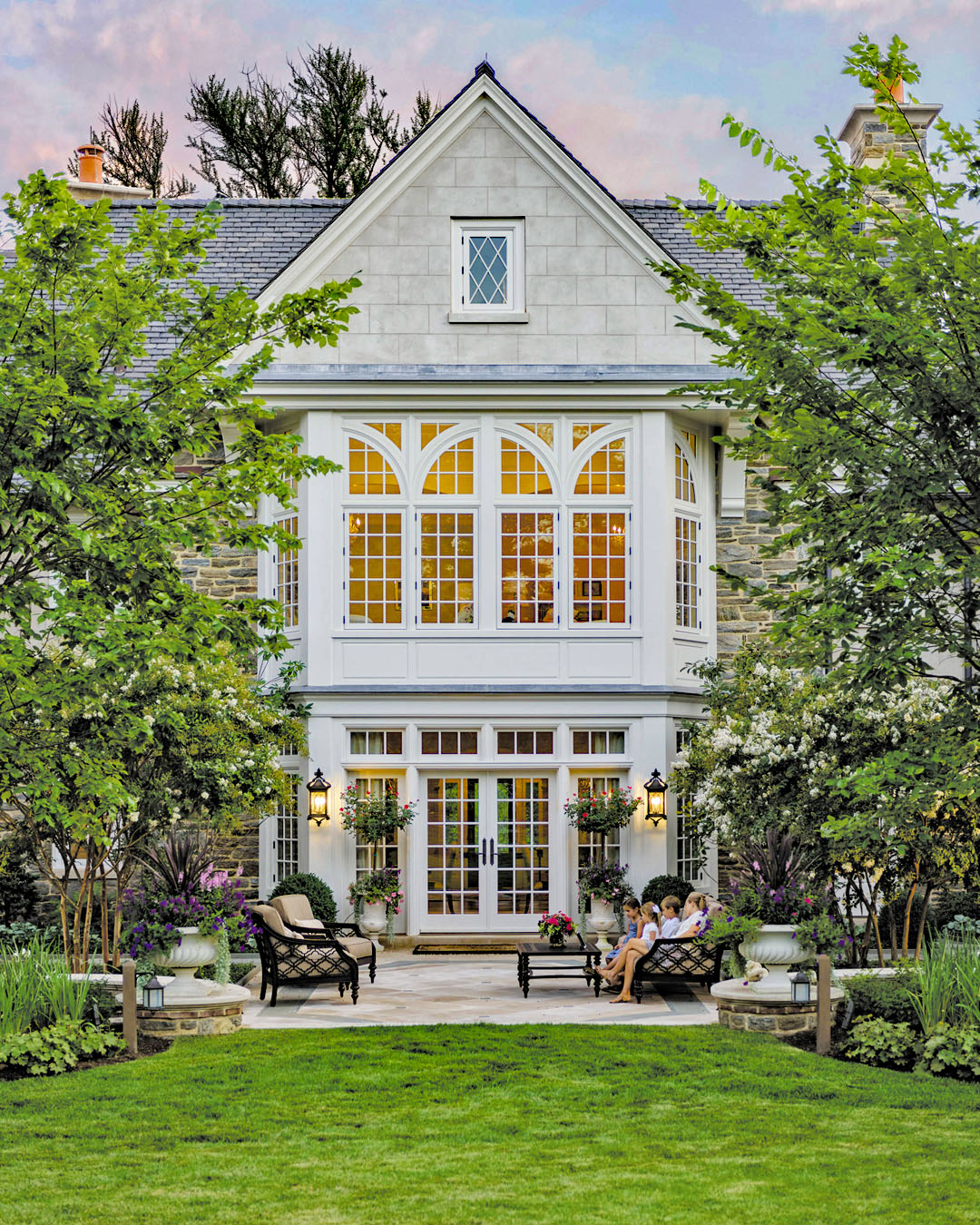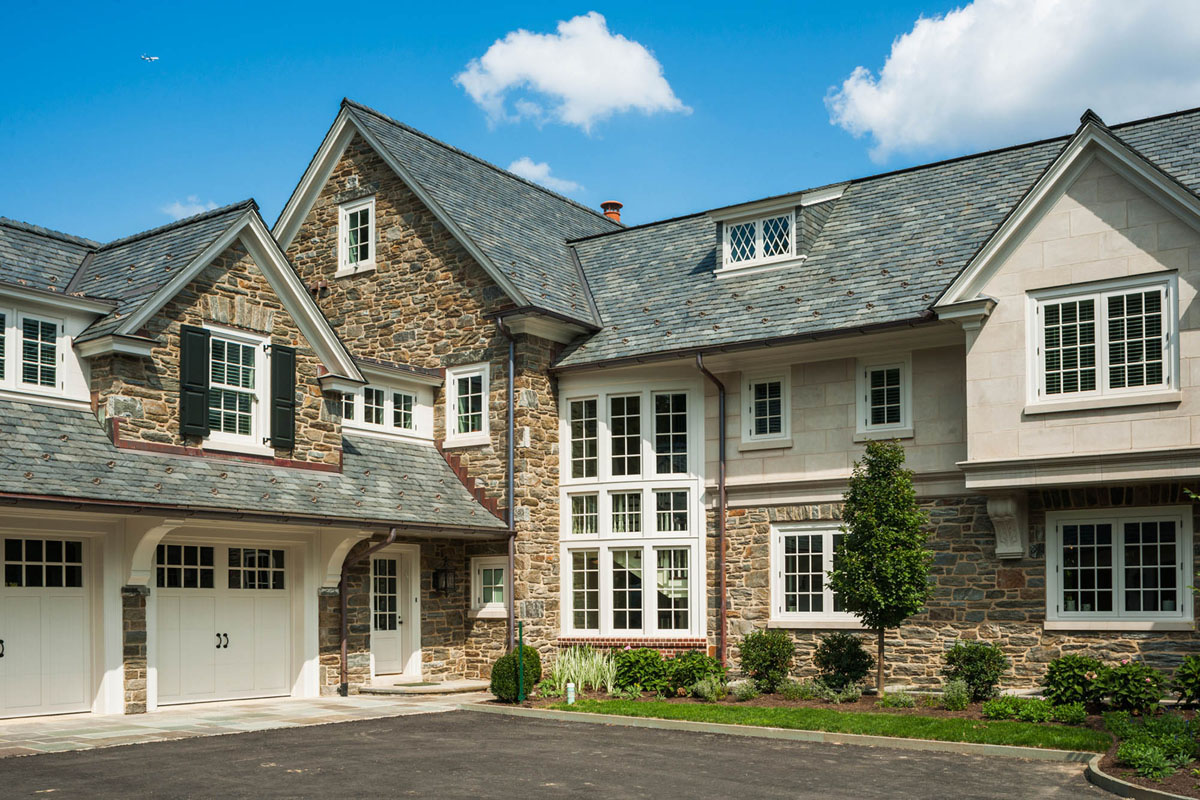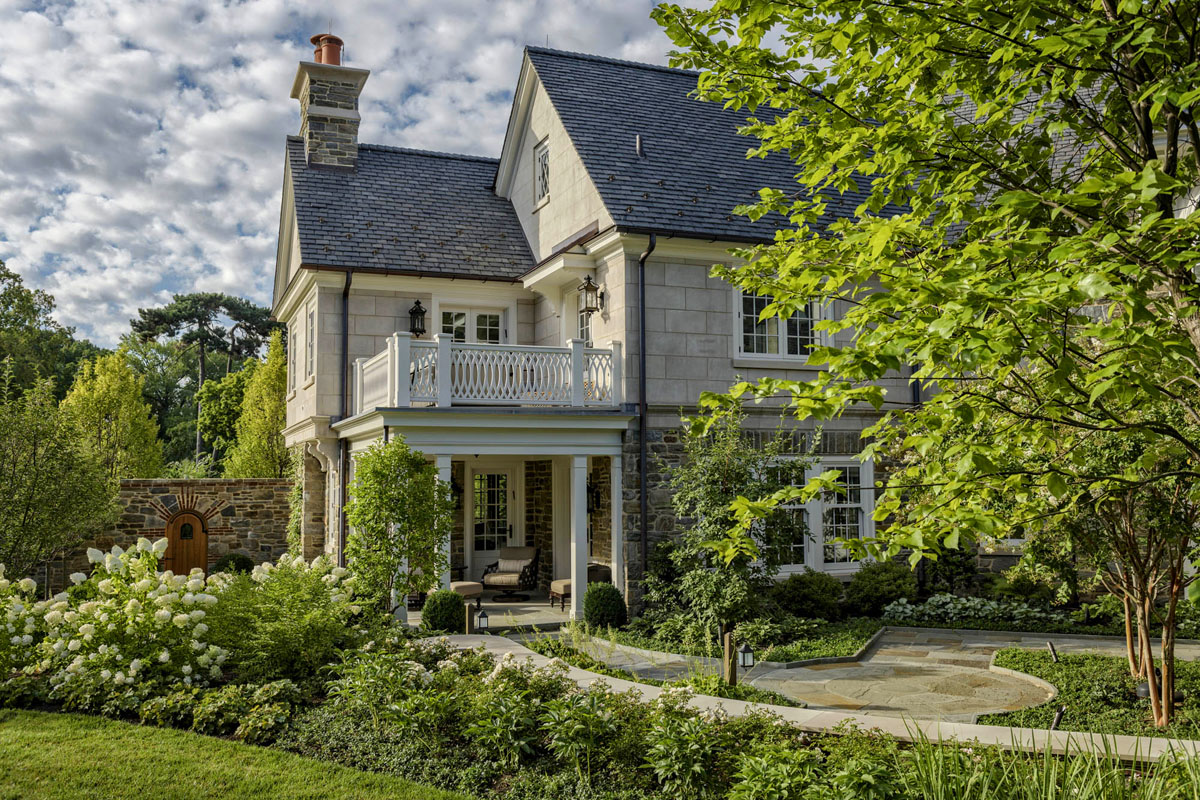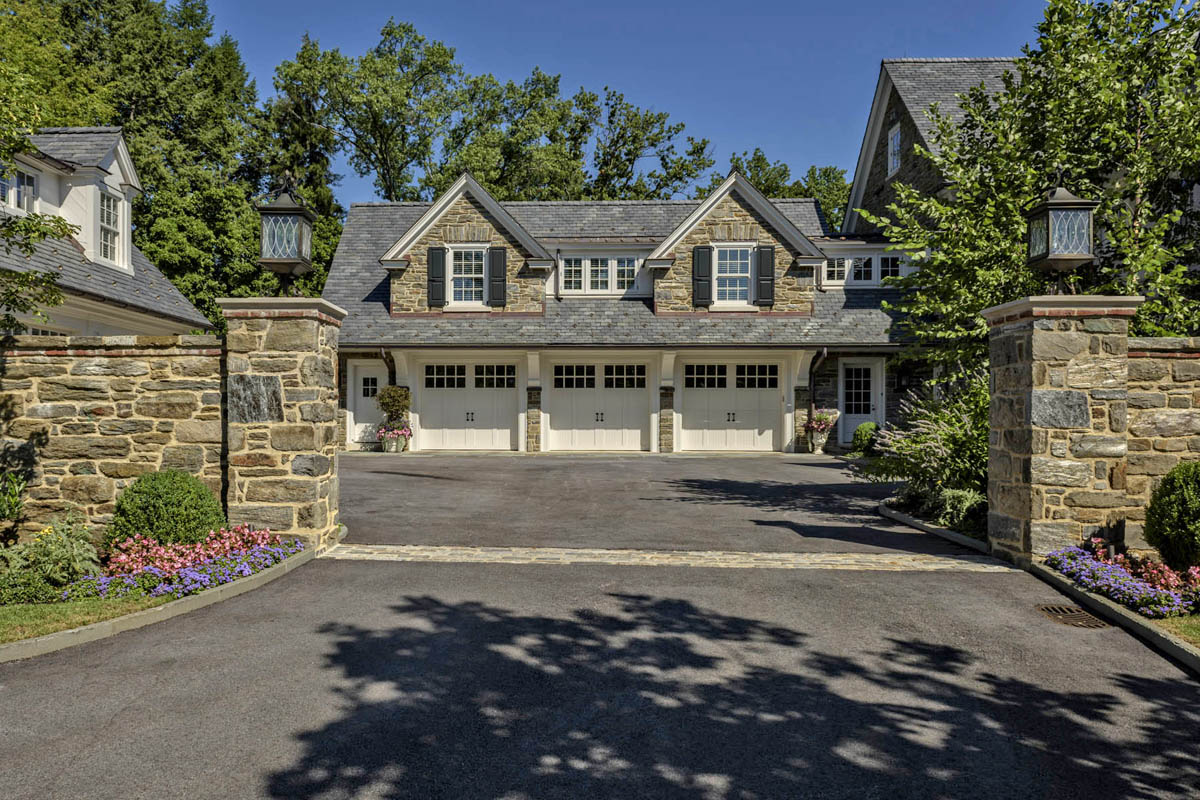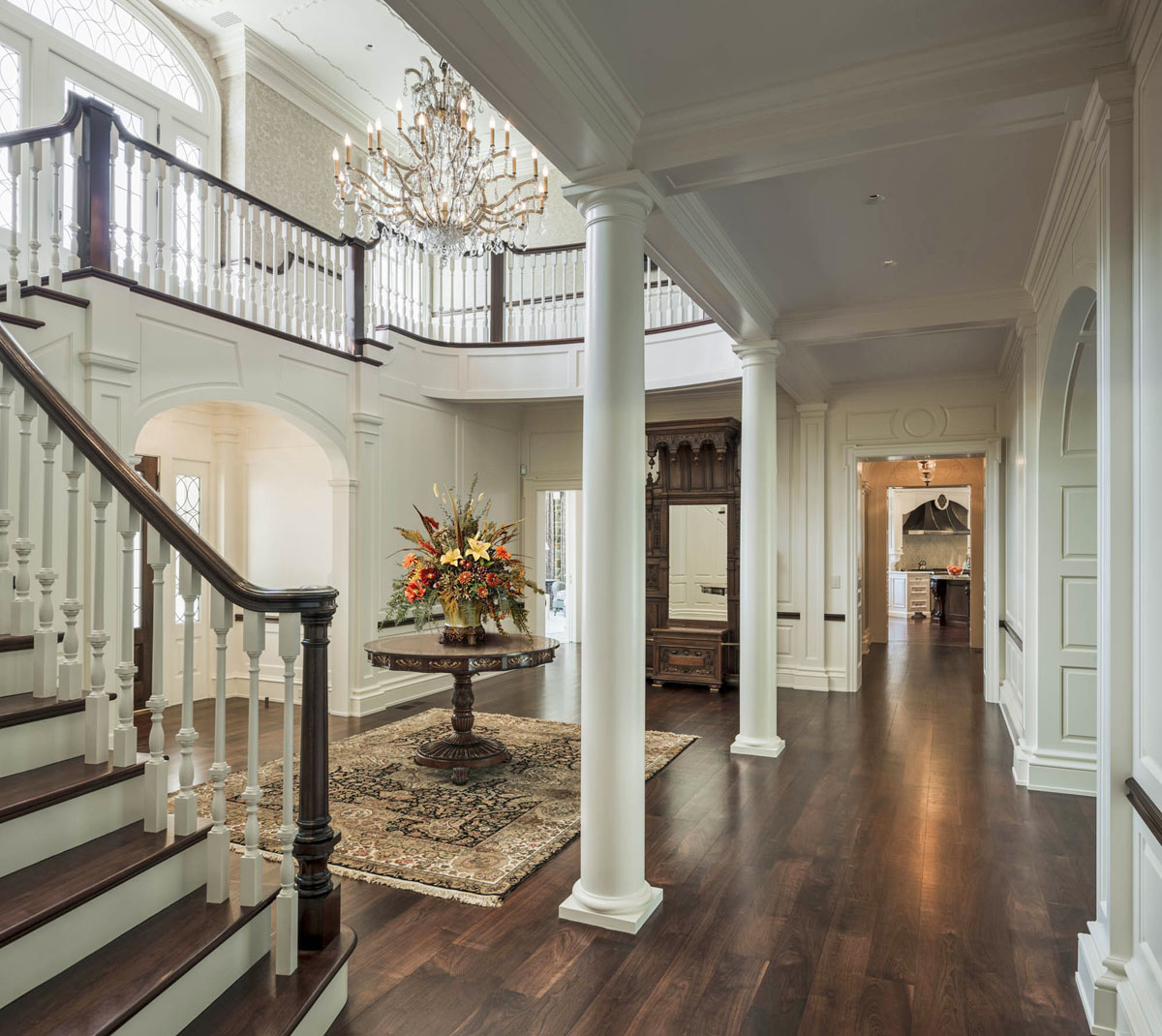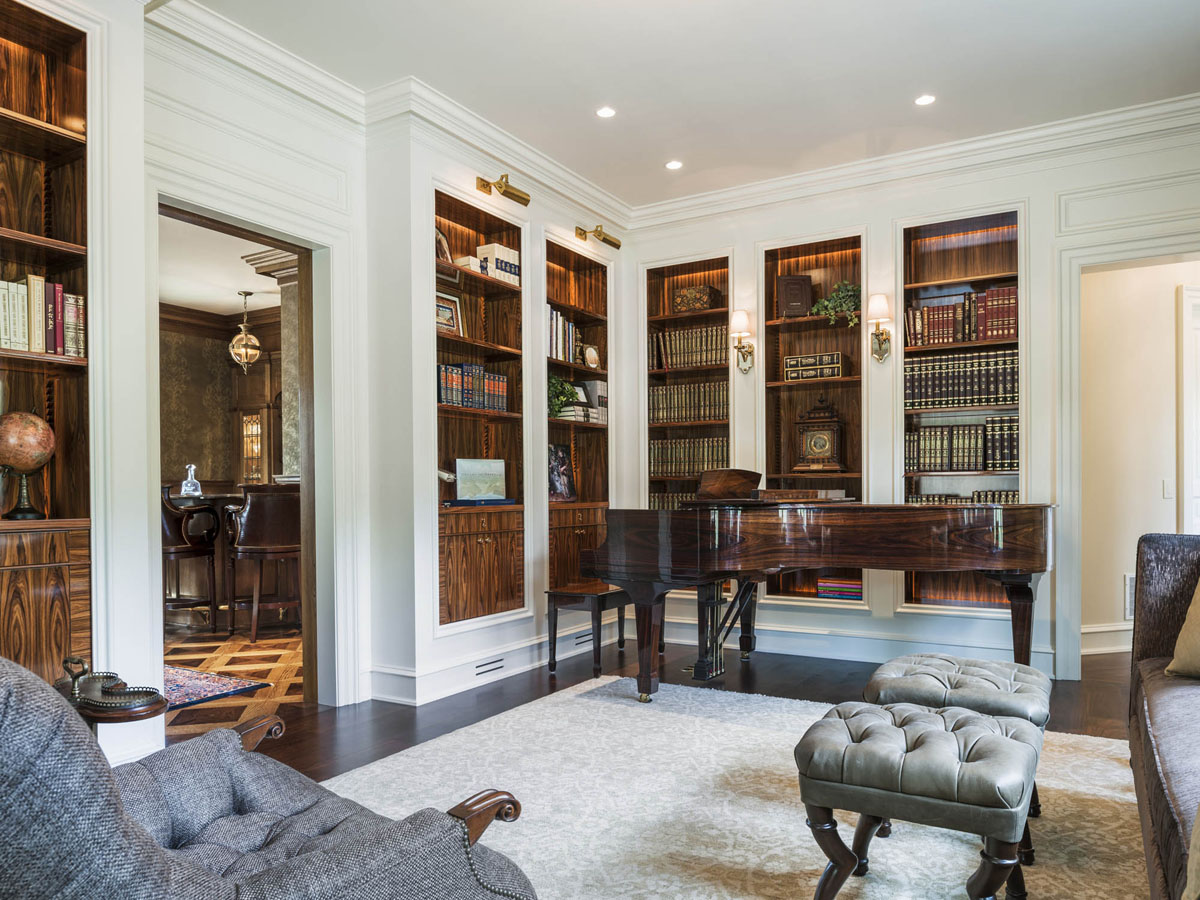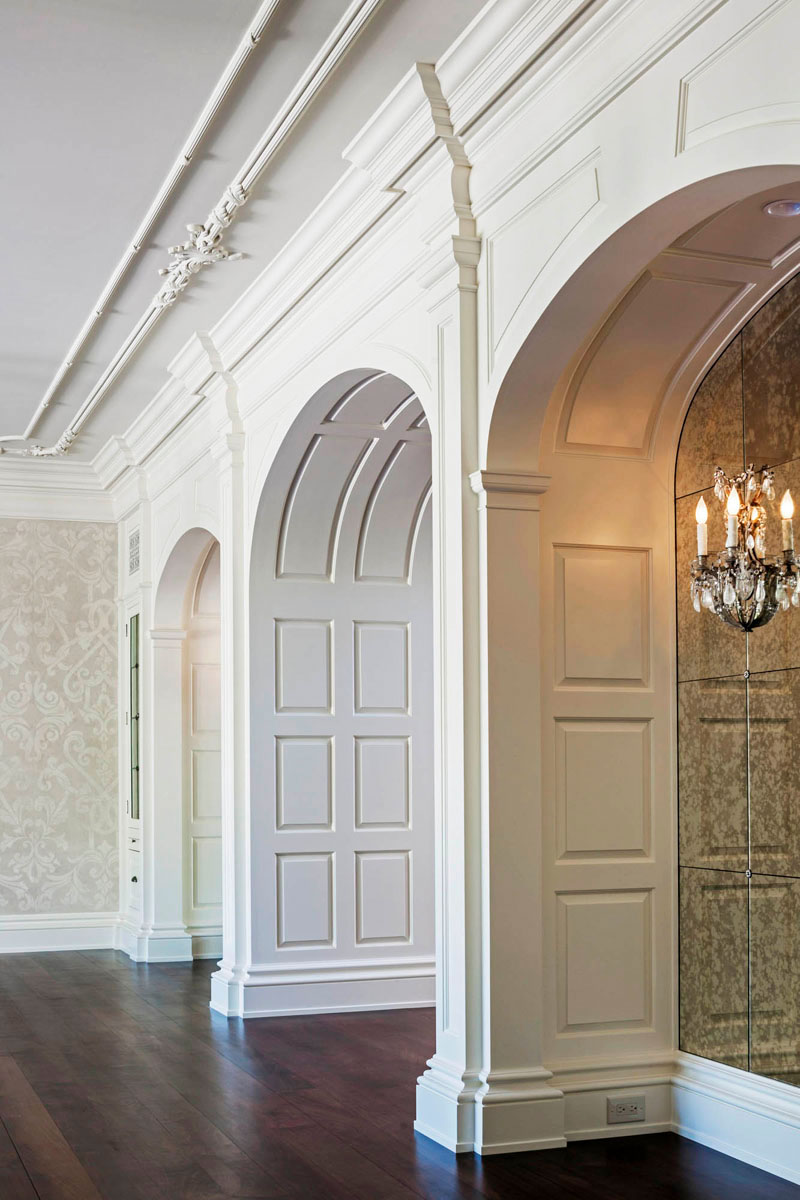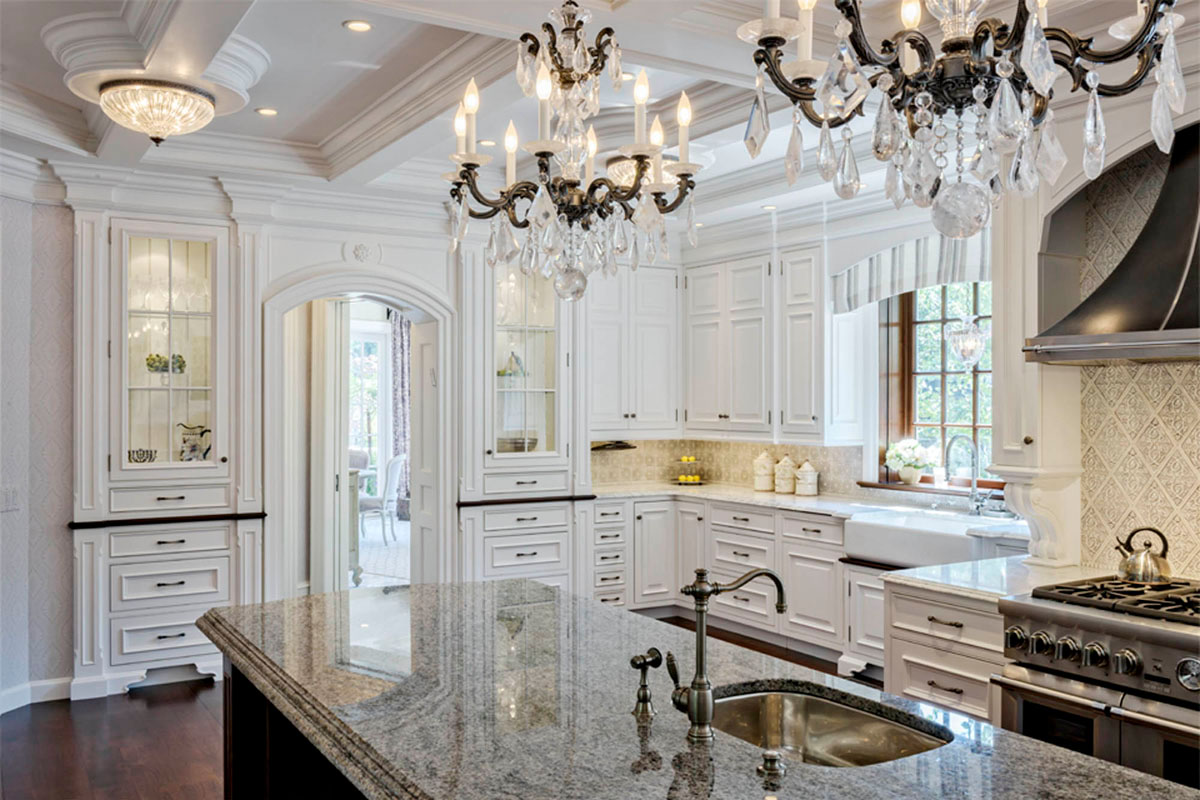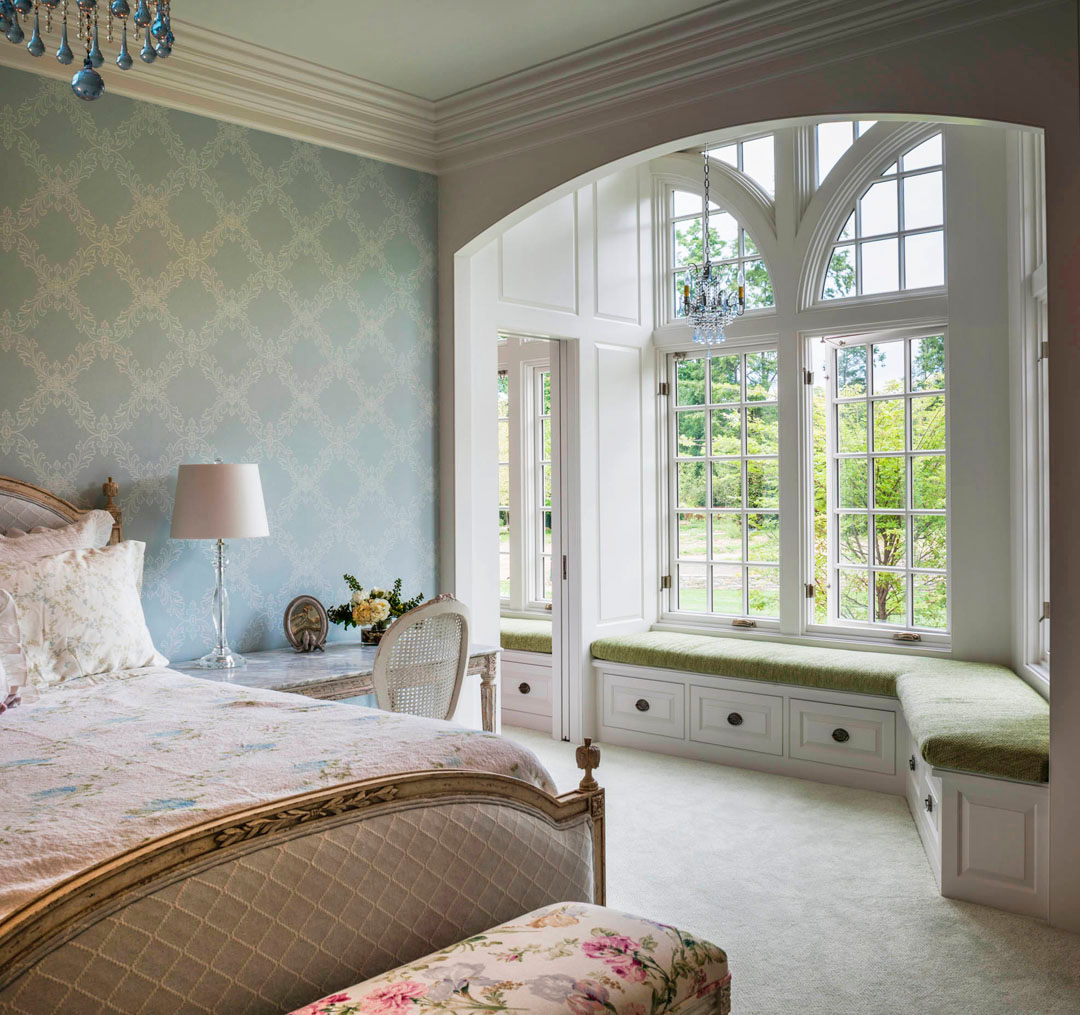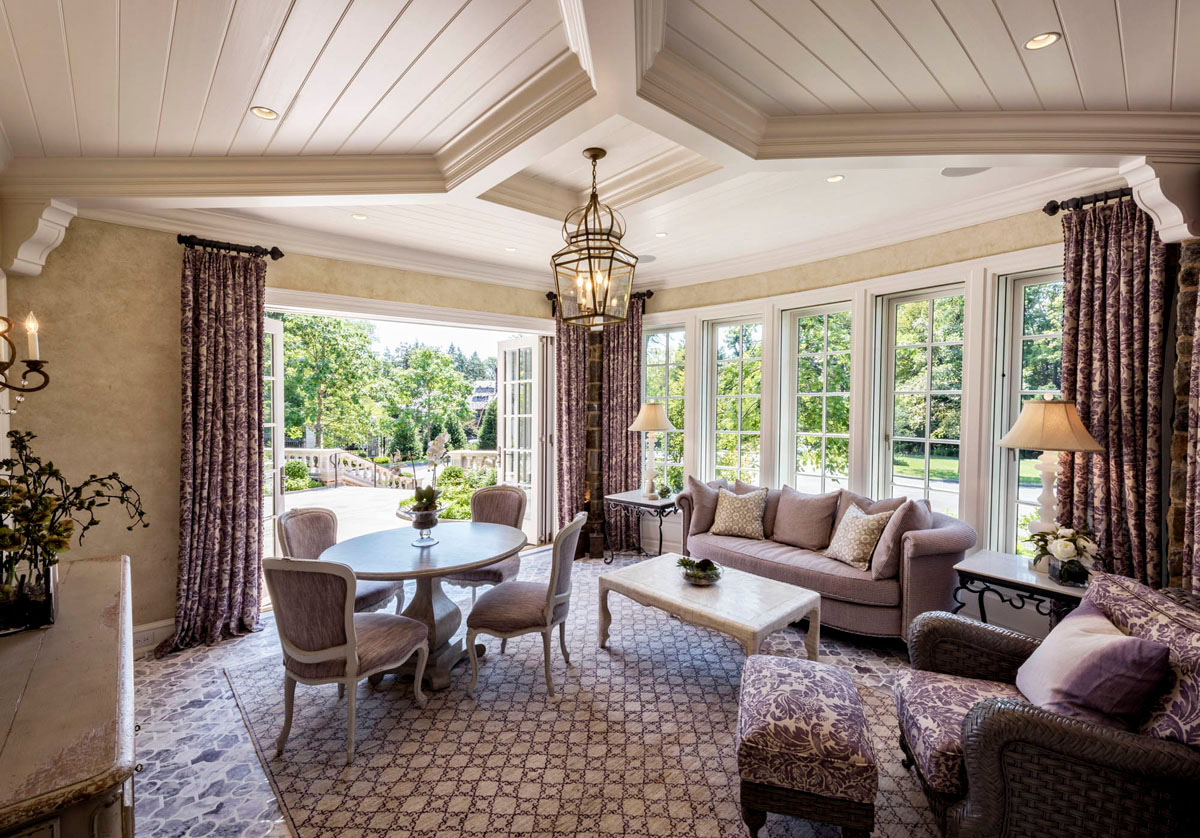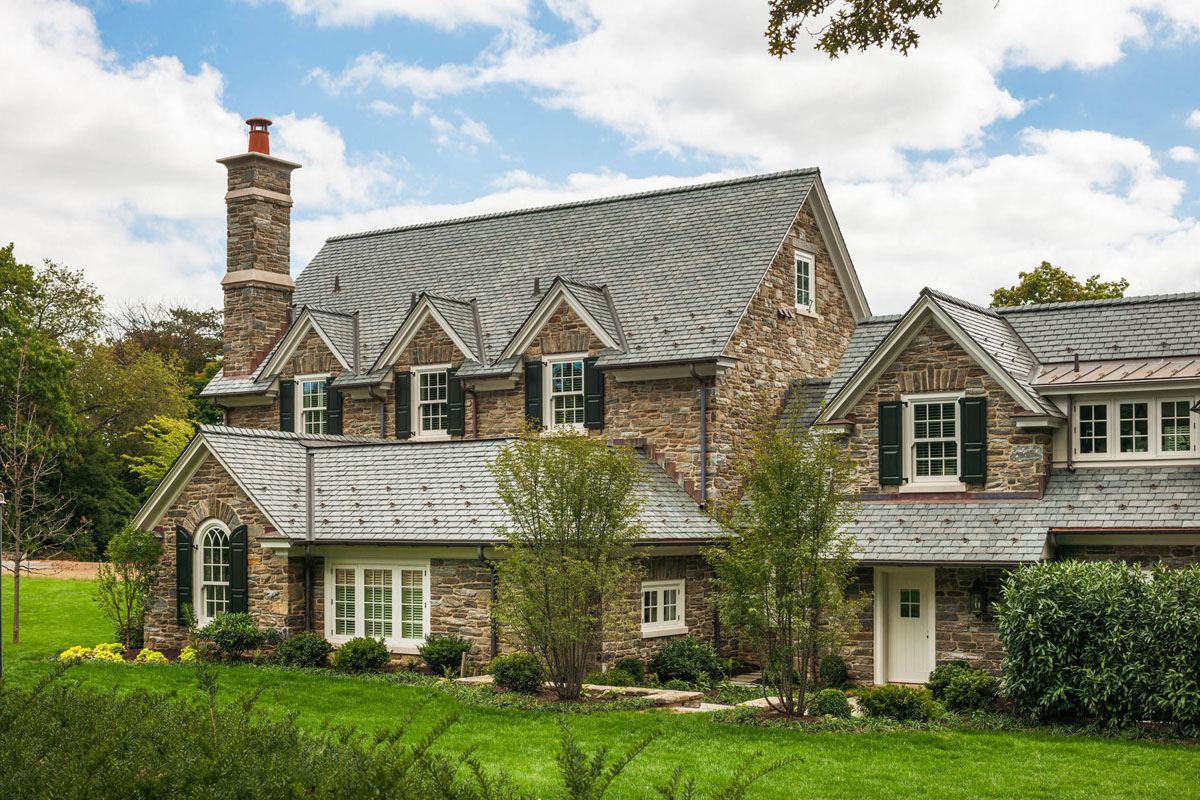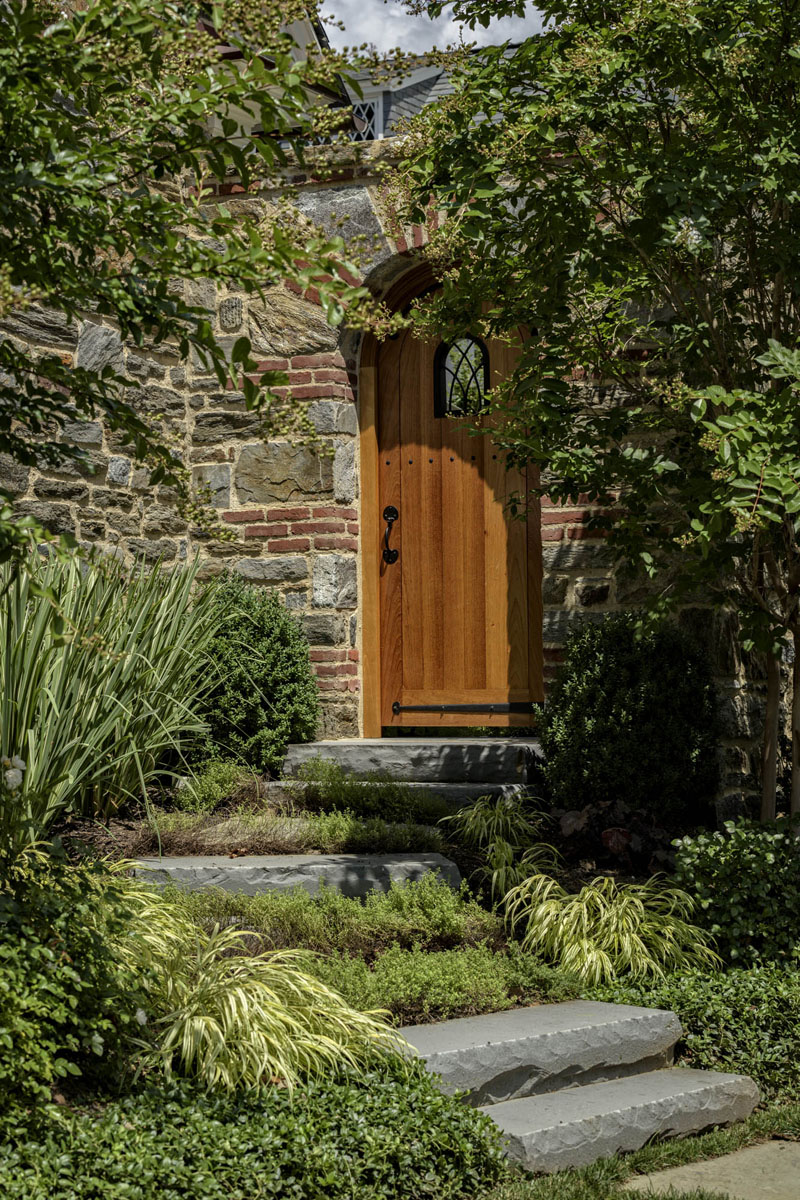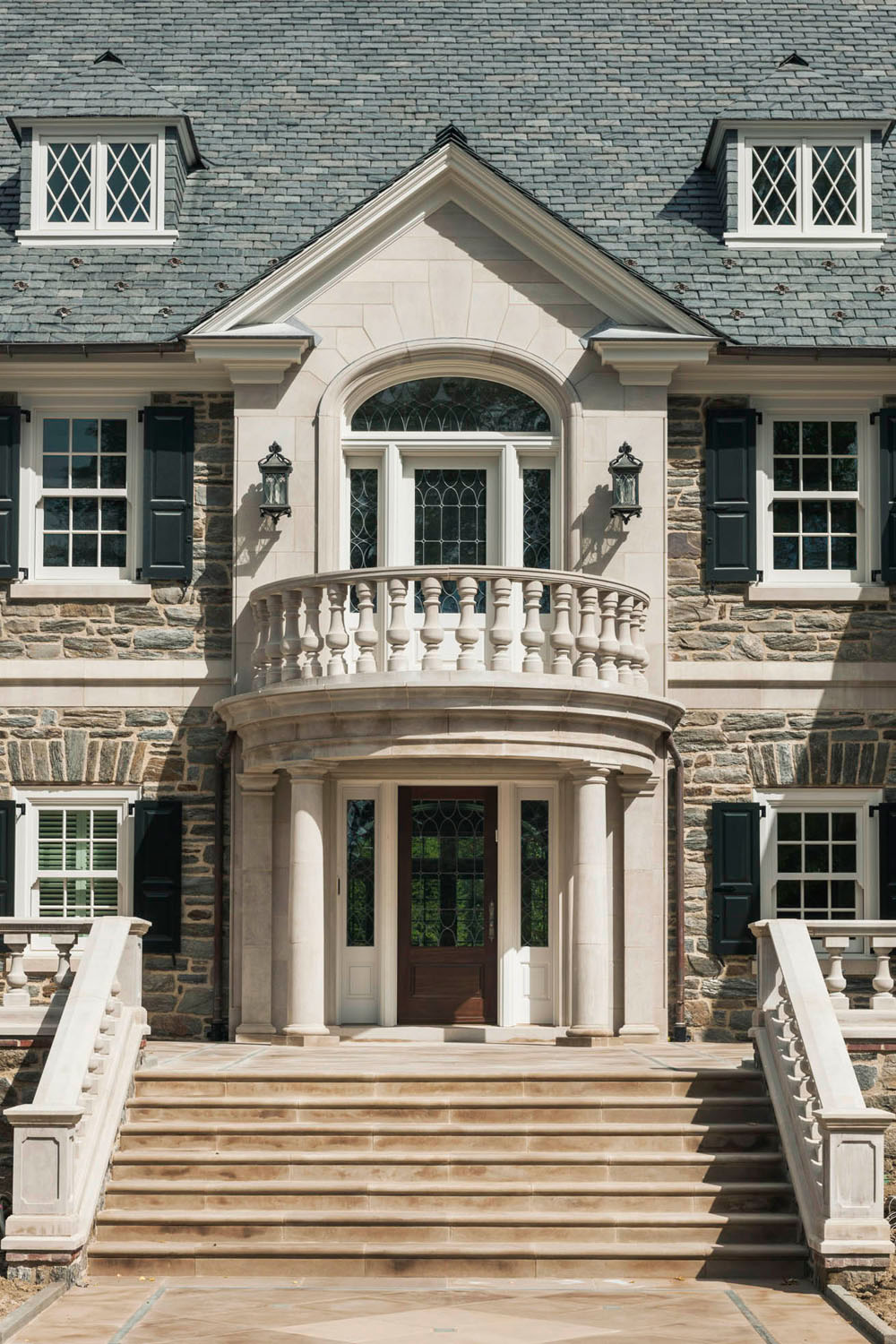 See Also: Georgian Style Stone Mansion Recreates Old World Grandeur
Architect: ABA