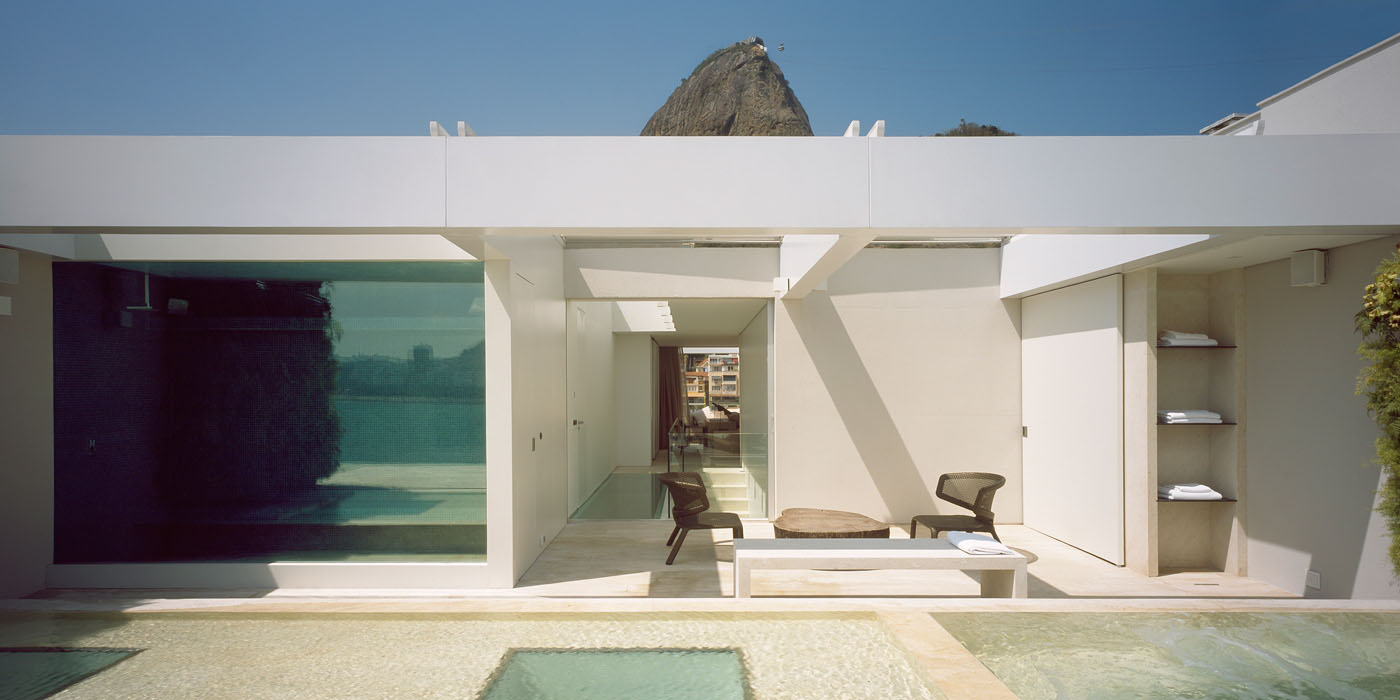 Casa Urca is a three-storey penthouse apartment located between the Sugarloaf Mountain and Guanabara Bay in the Urca neighbourhood of Rio de Janeiro, Brazil.
This modernist penthouse designed by Studio Arthur Casas was guided by two complementary ideas: to create a pathway of discovery of the landscape on both sides, the bay and the mountain, and to bring as much light as possible to the three floors.
The plan of the apartment was to have fluidity between the floors, creating continuous pathways that accentuate the relation between architecture and an extraordinary landscape.