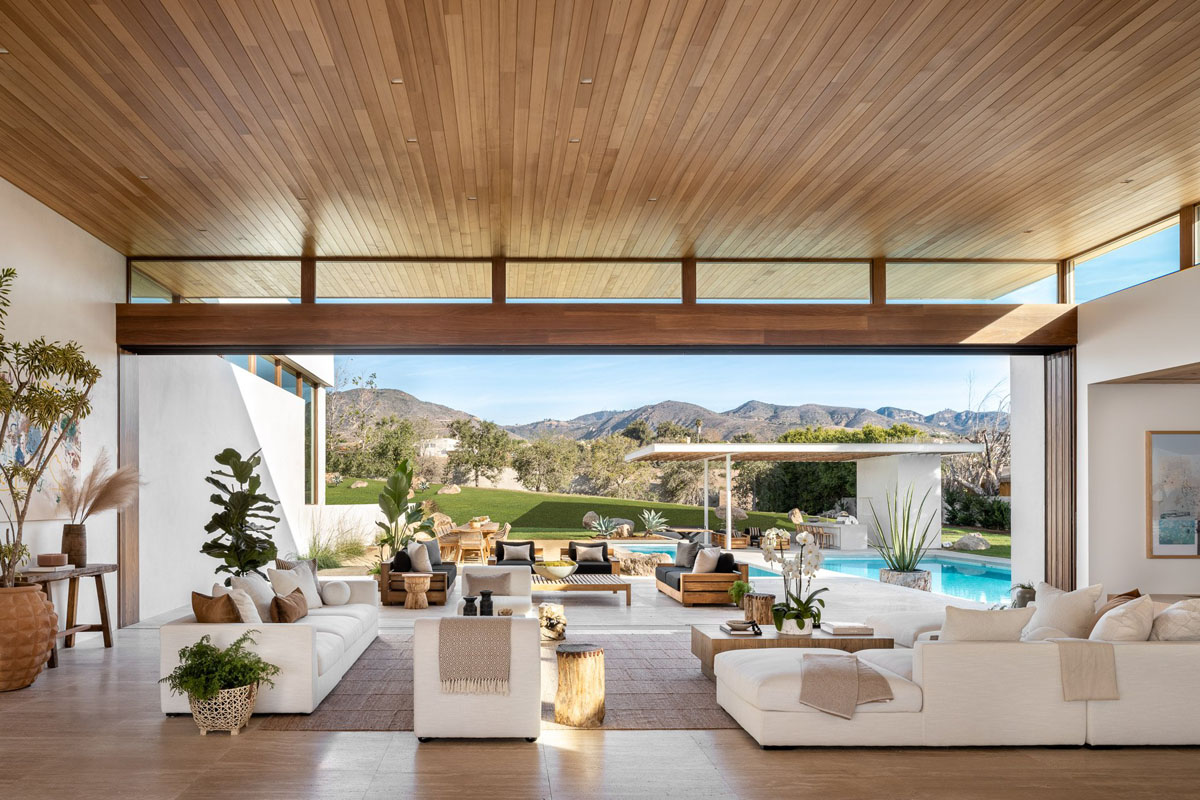 Located close to the beach in the Little Dume Beach neighborhood in Malibu, California, this modern home sprawls across an expansive property.
Designed by STANDARD Architecture, the 8,000-square-foot residence is organized as a series of white stucco volumes on the gently sloping side, creating open patios and intimate courtyards on all sides.
The modern retreat takes full advantage of the unobstructed views in a calm and tranquil environment.
At the entrance, cedar-clad ceilings and travertine flooring create a continual flow to the rest of the house. Inside the main living areas, wood windows and sliding doors allow the house to fully open to the outdoor courtyards and swimming pools.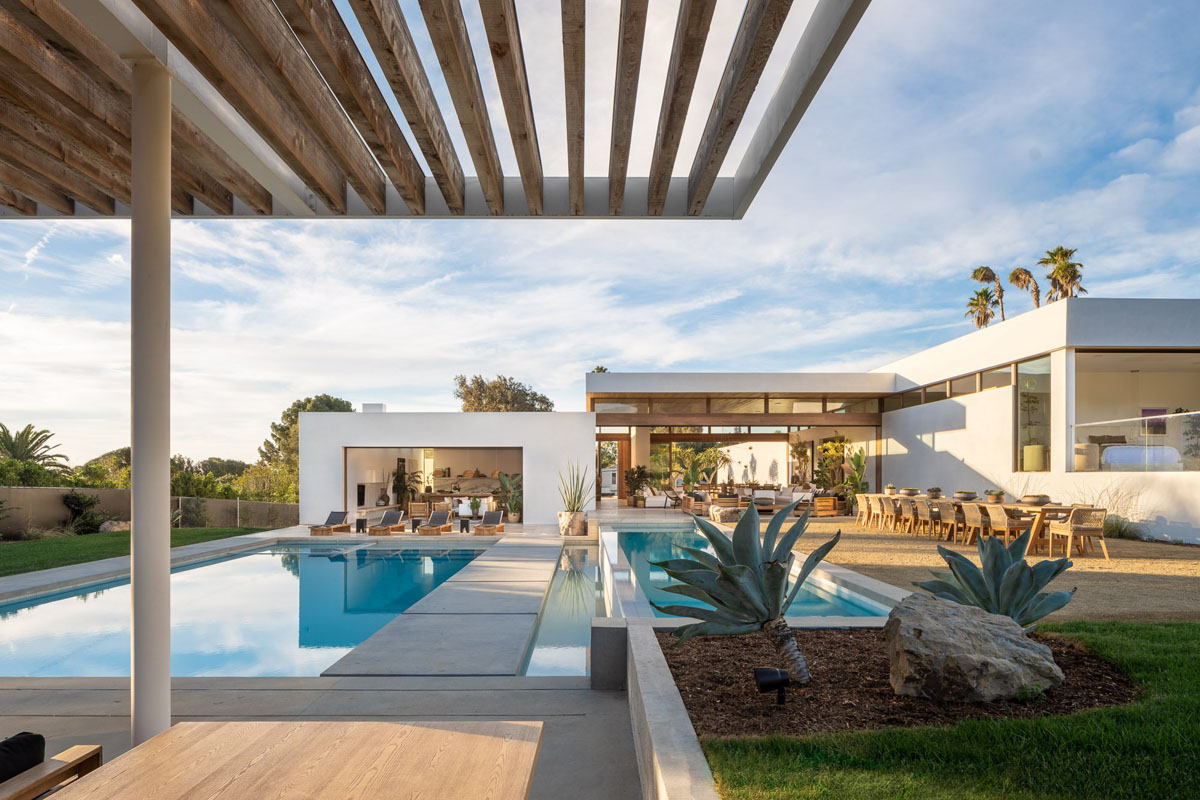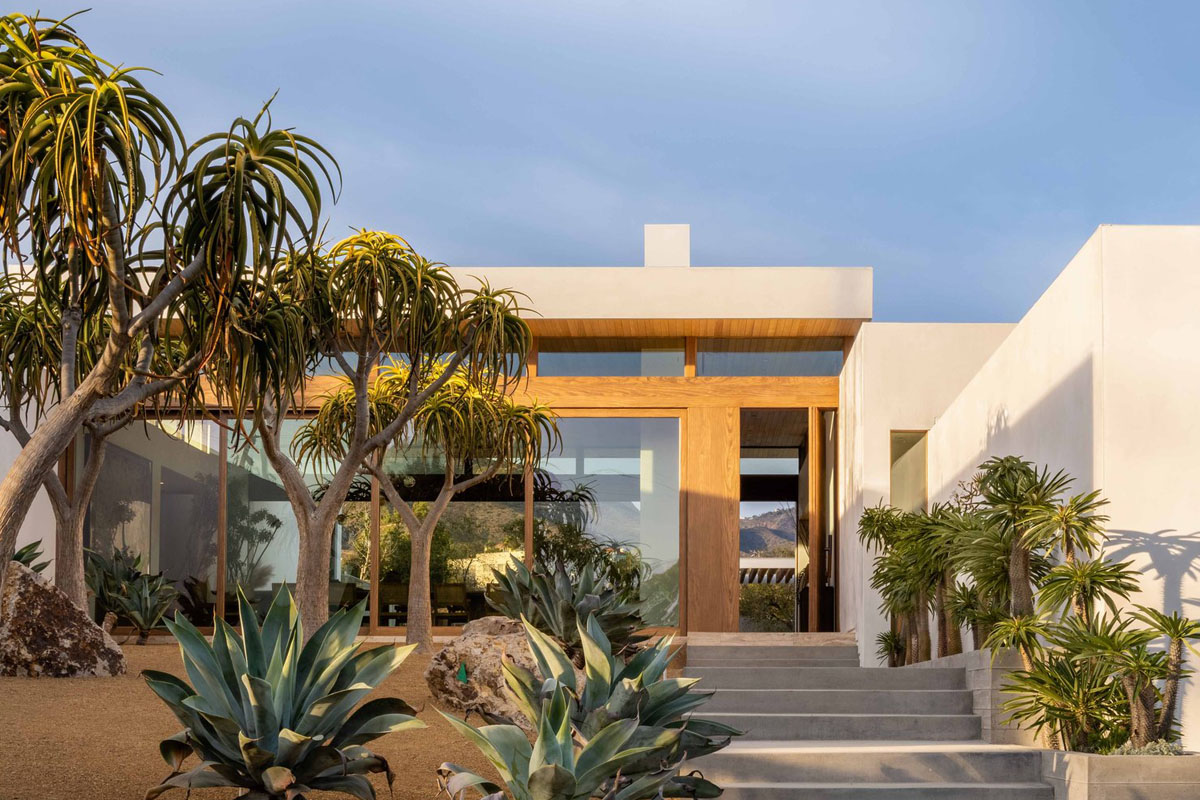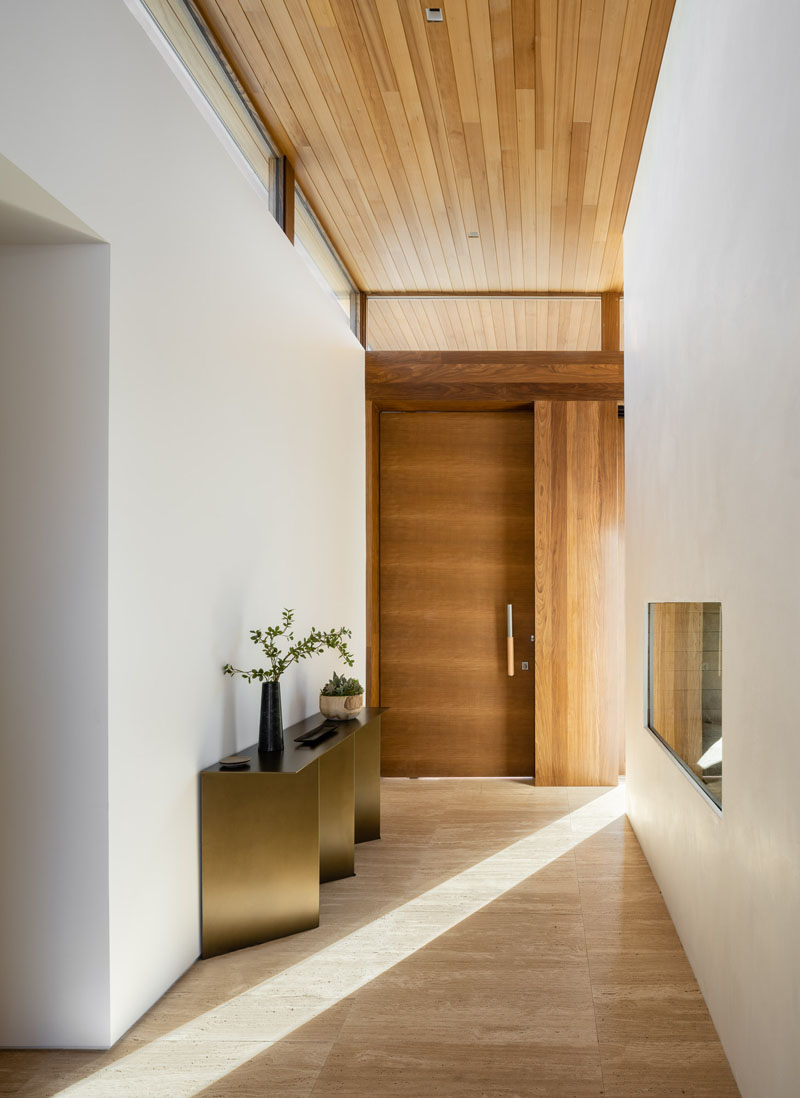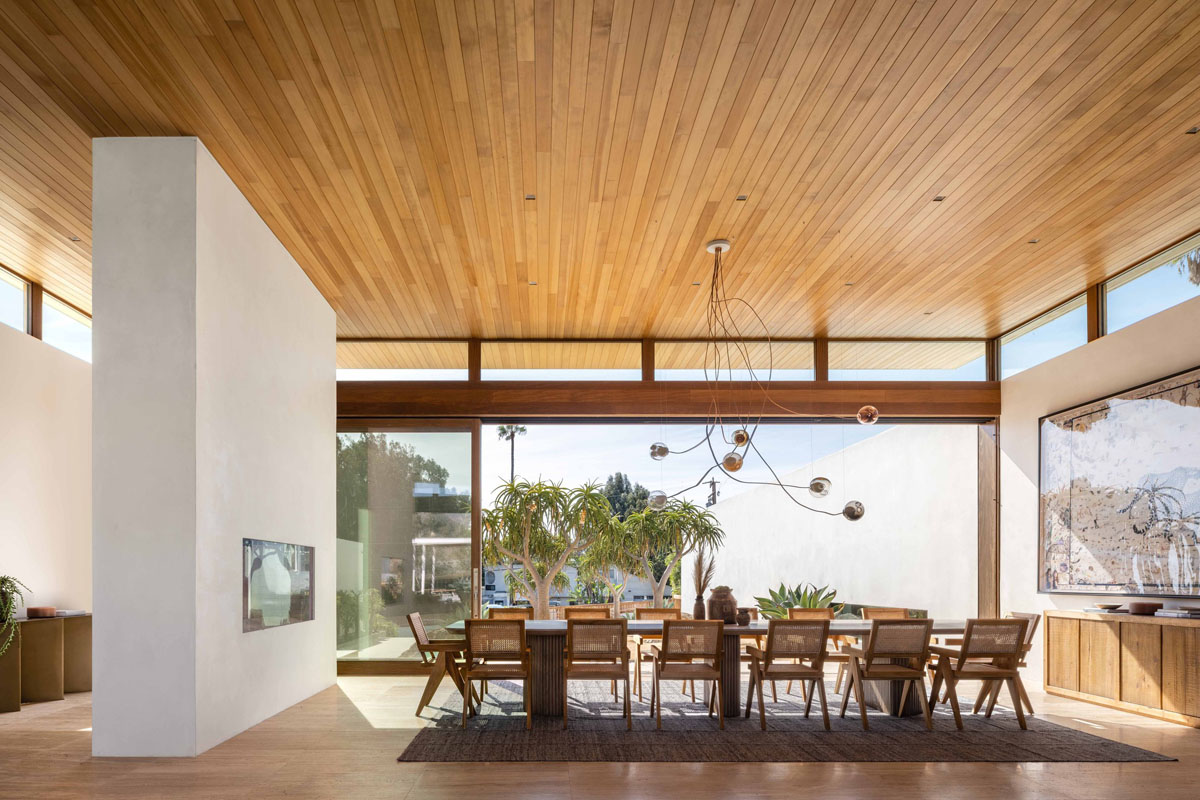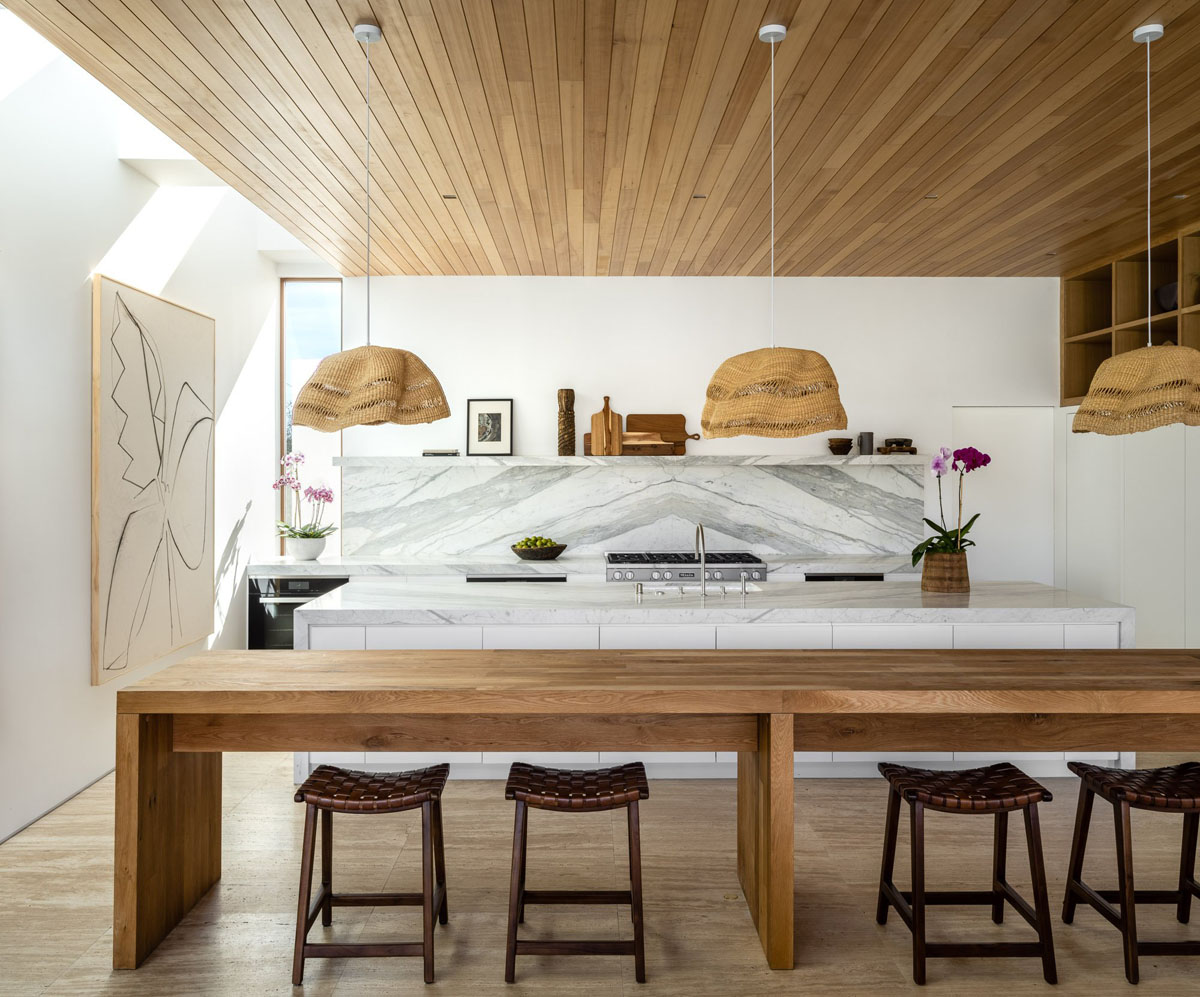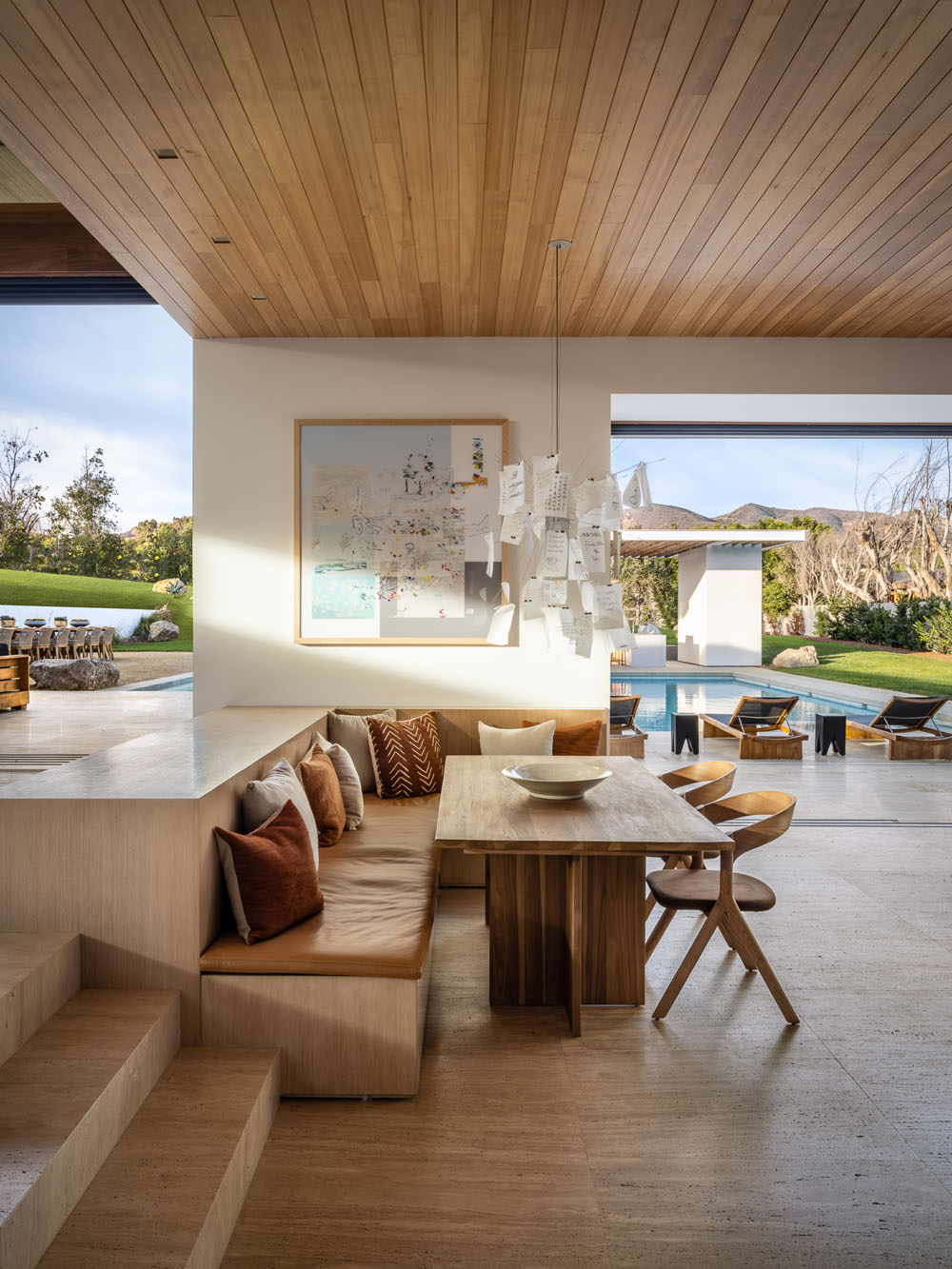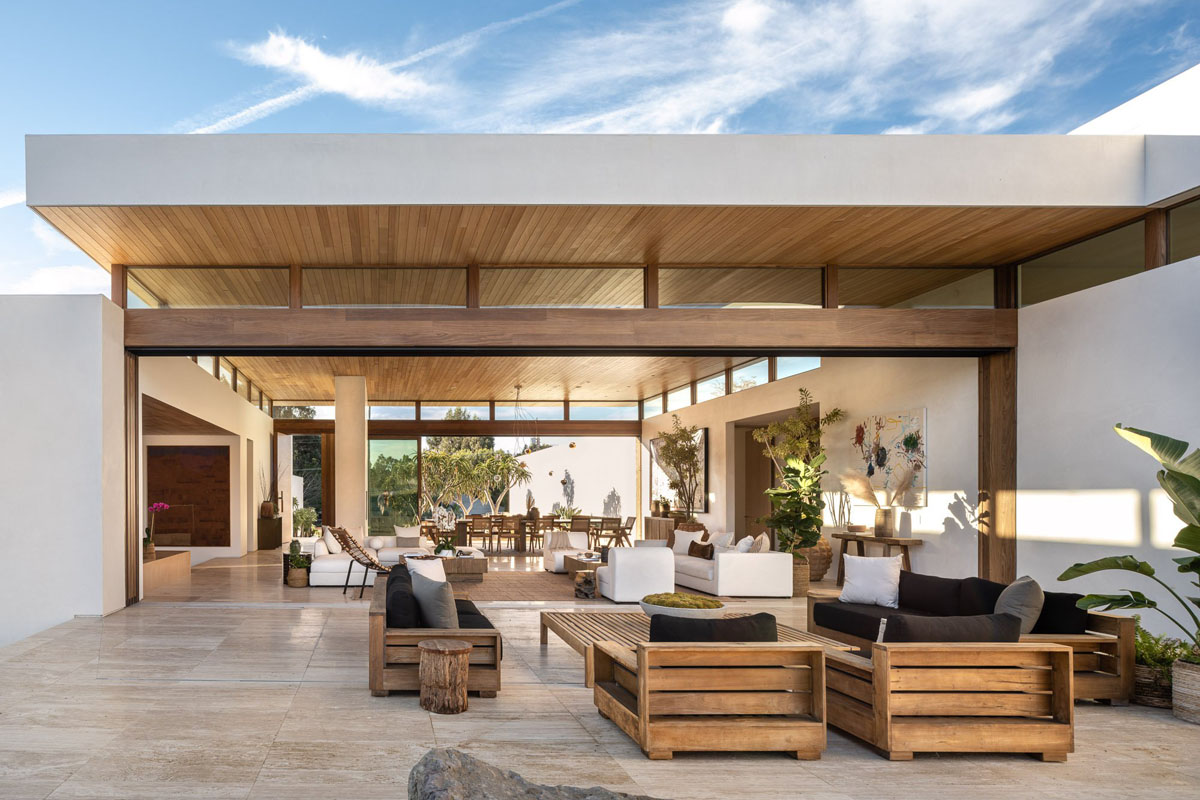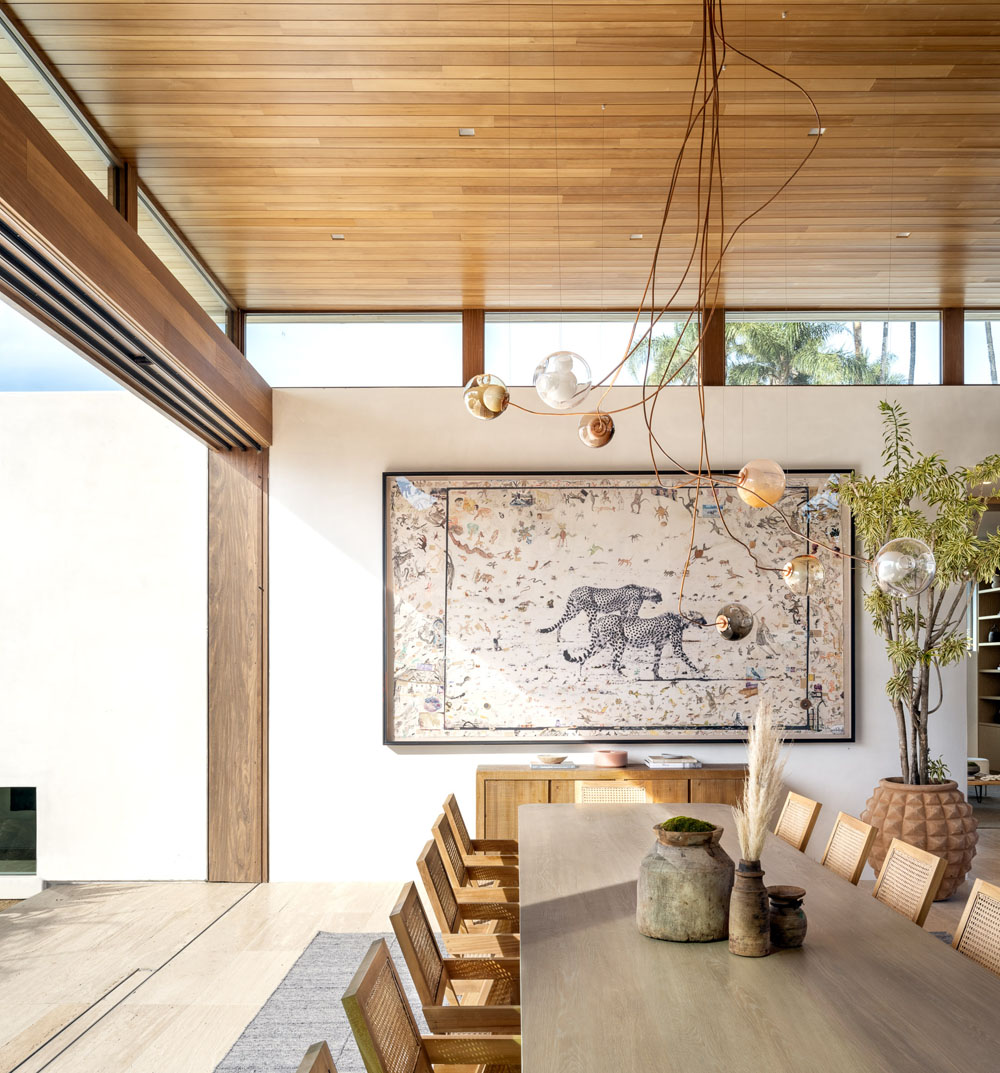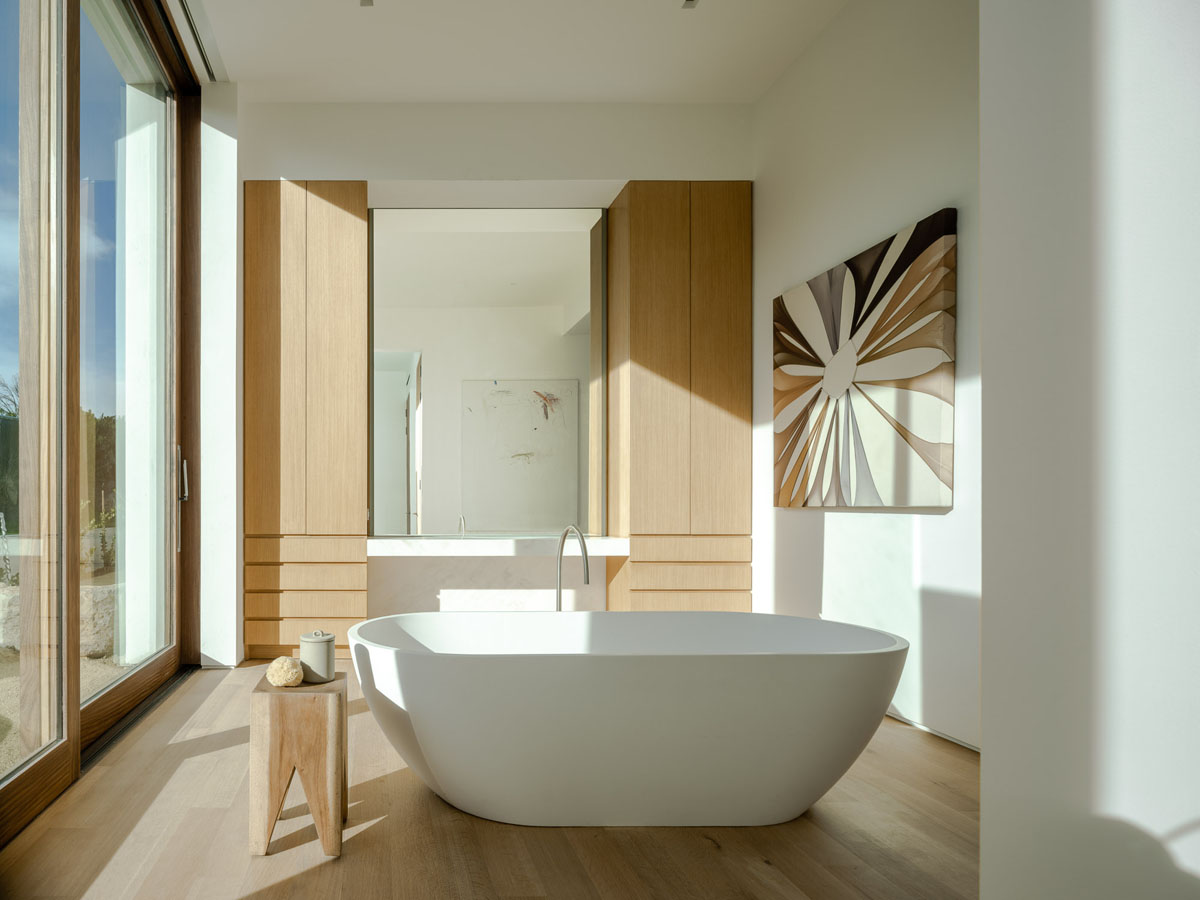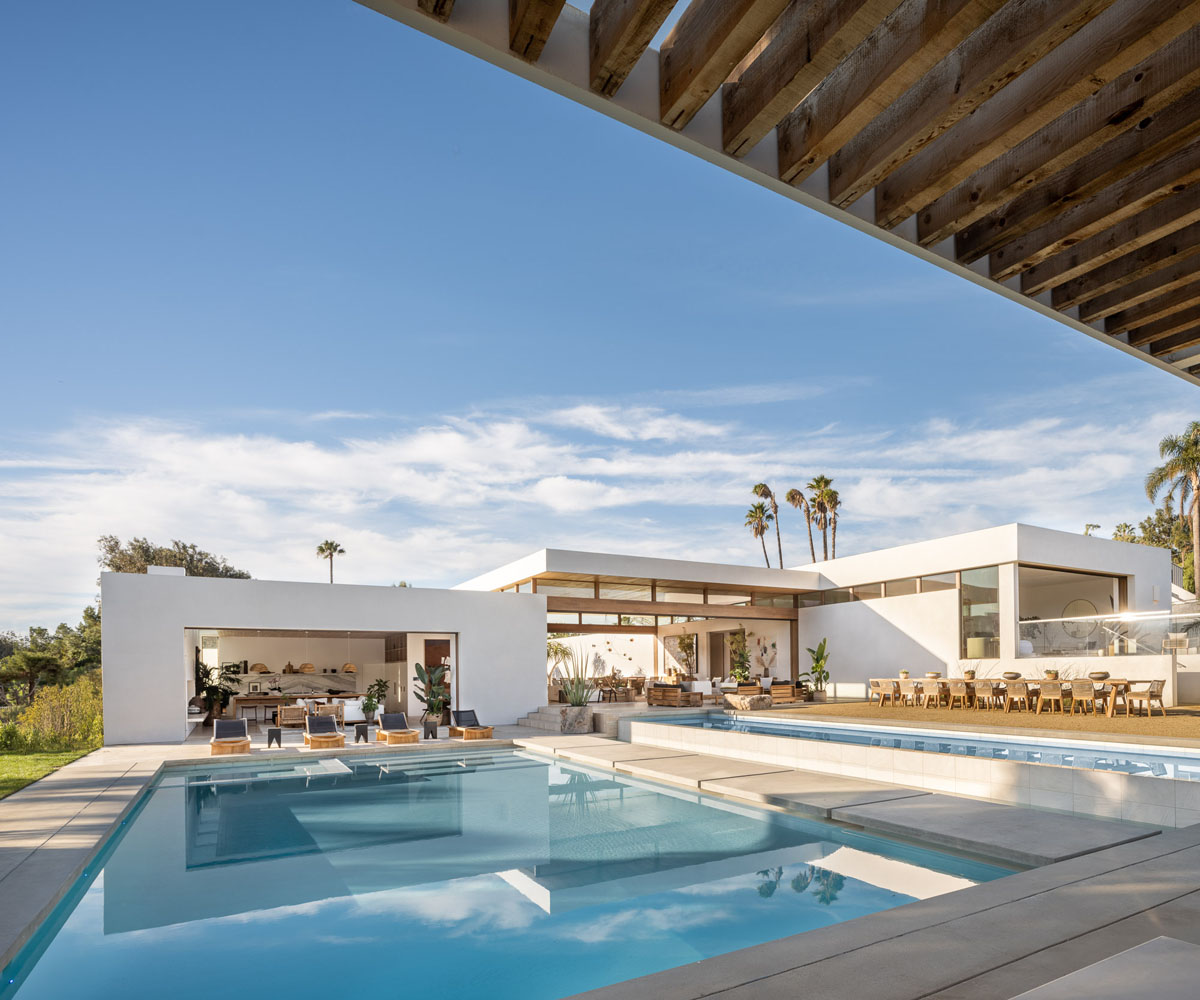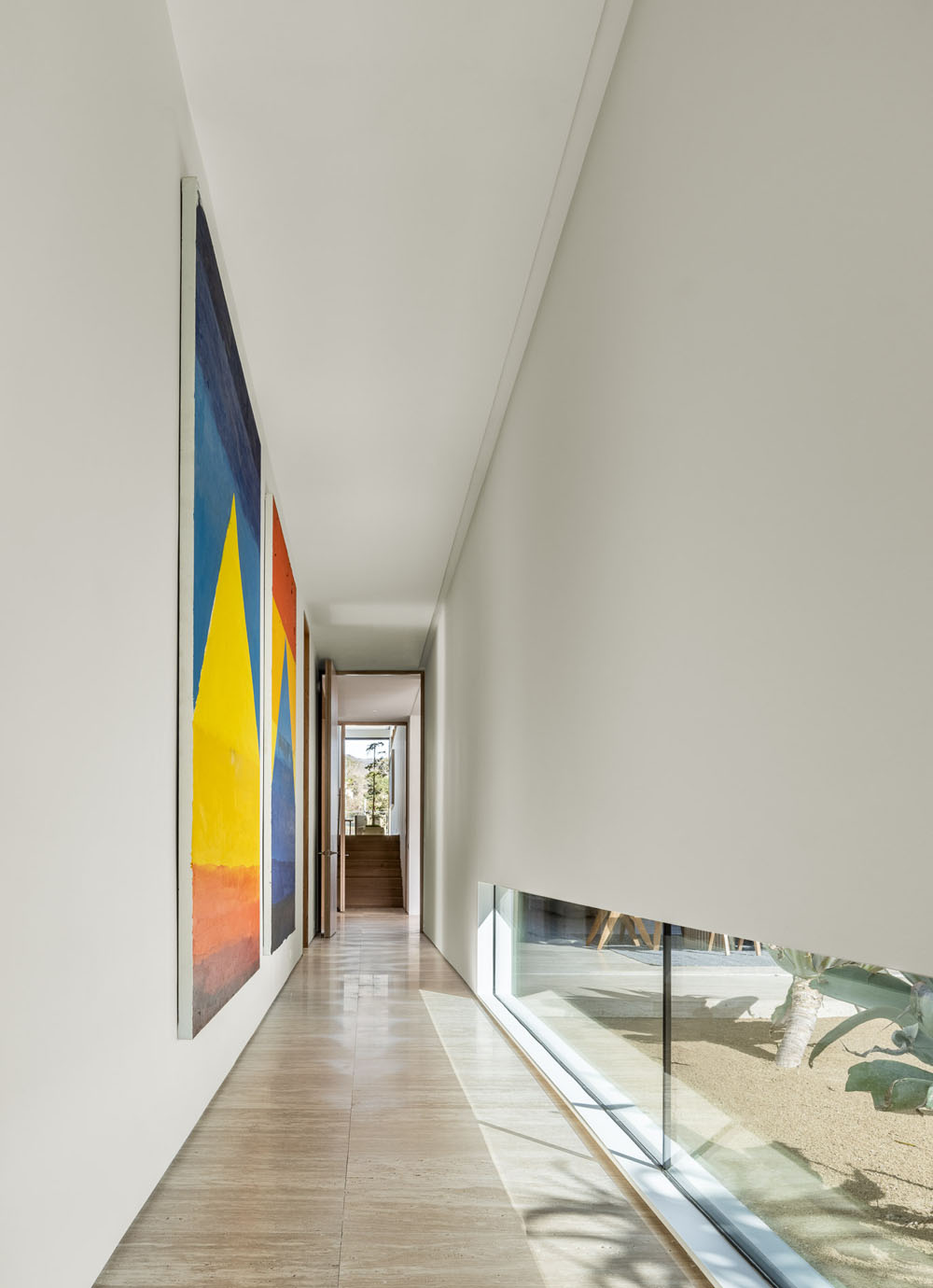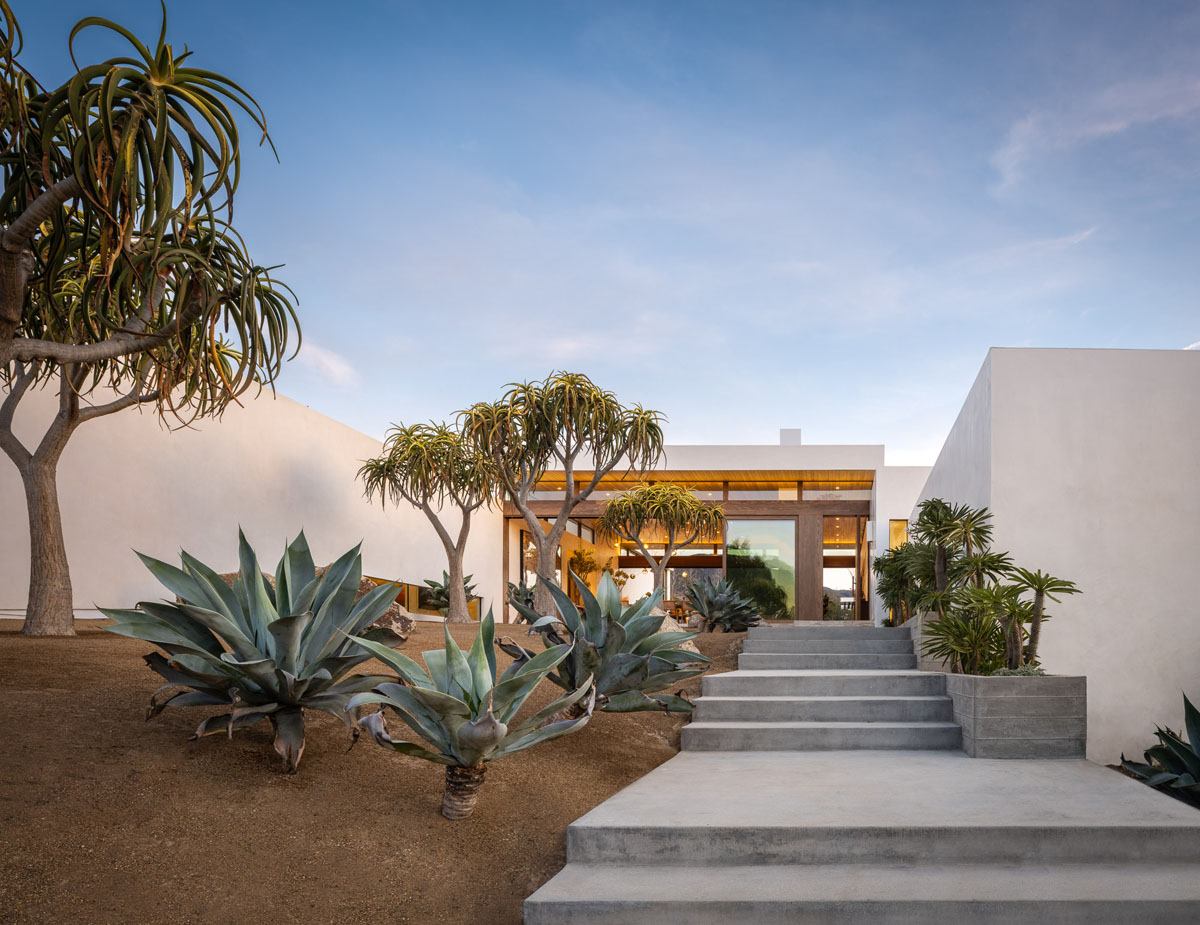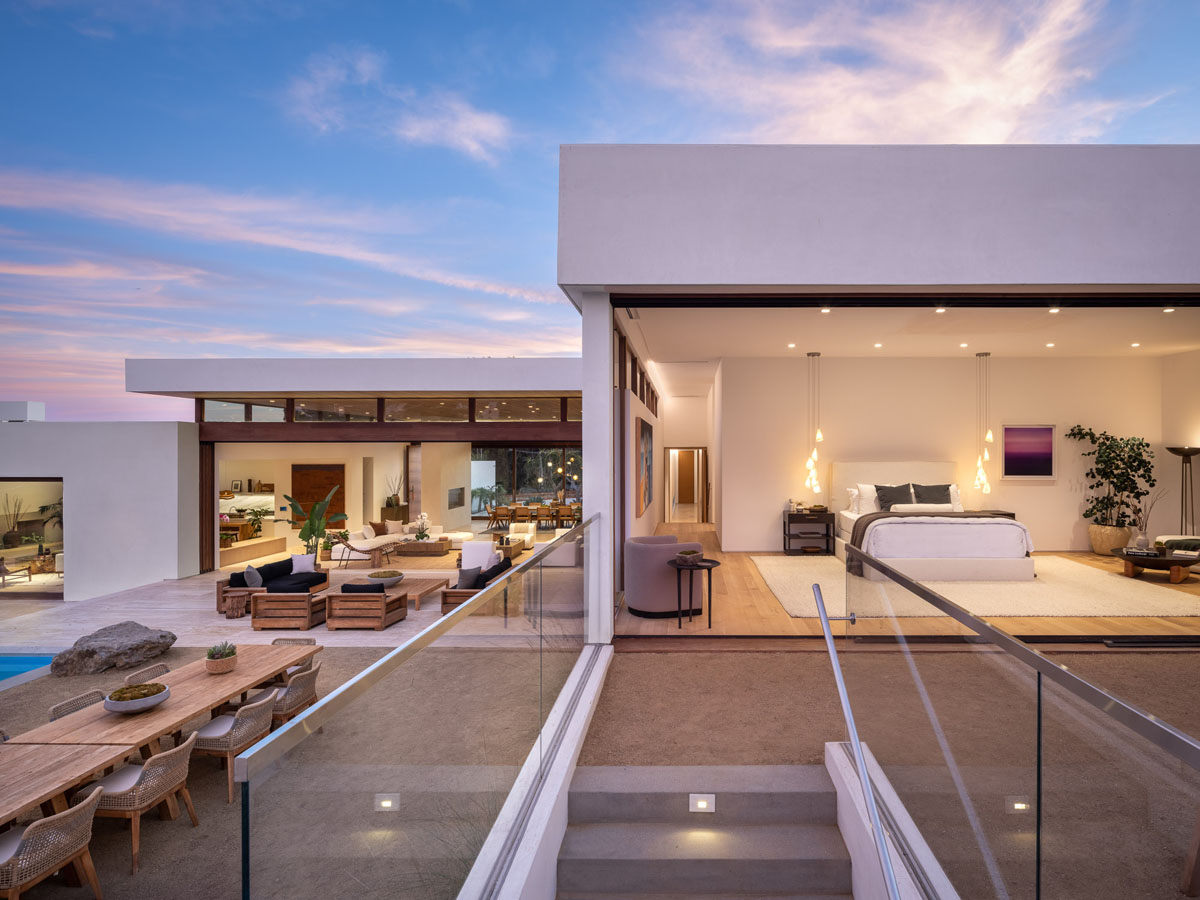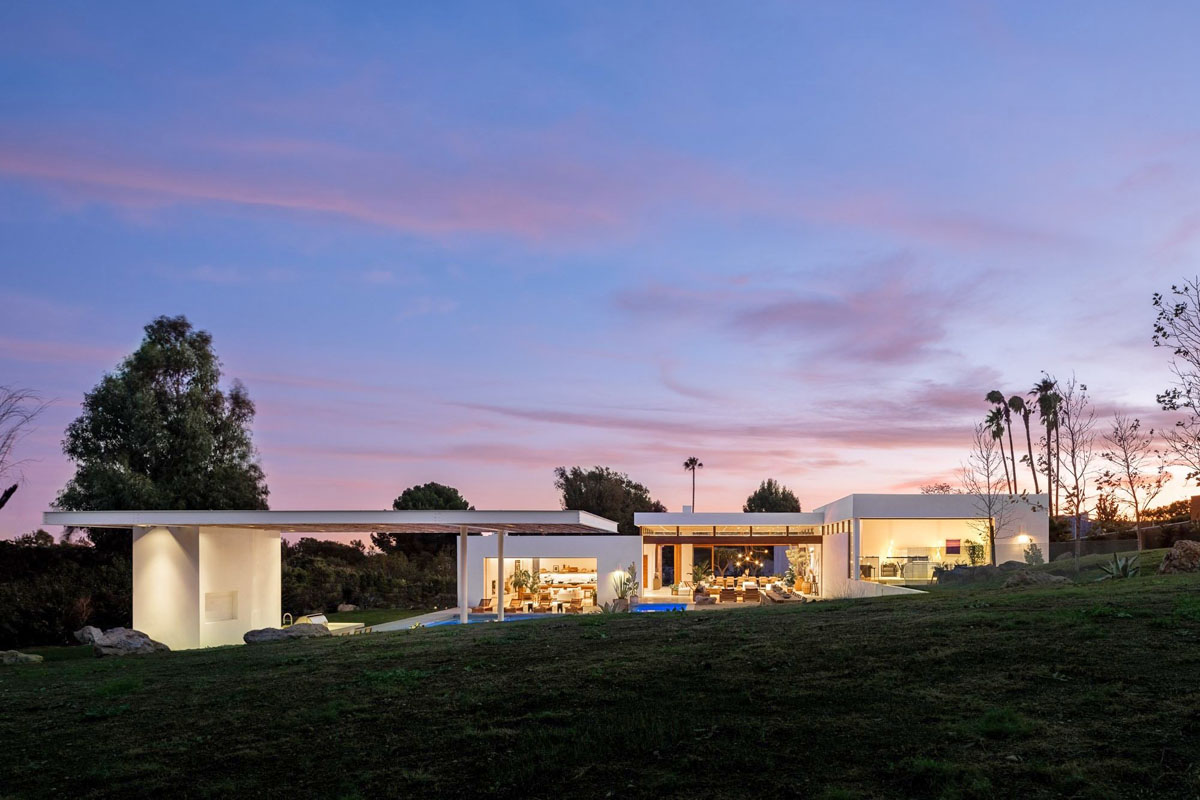 See Also: Custom Estate in California with Timeless Contemporary Architecture
Architect: STANDARD Architecture