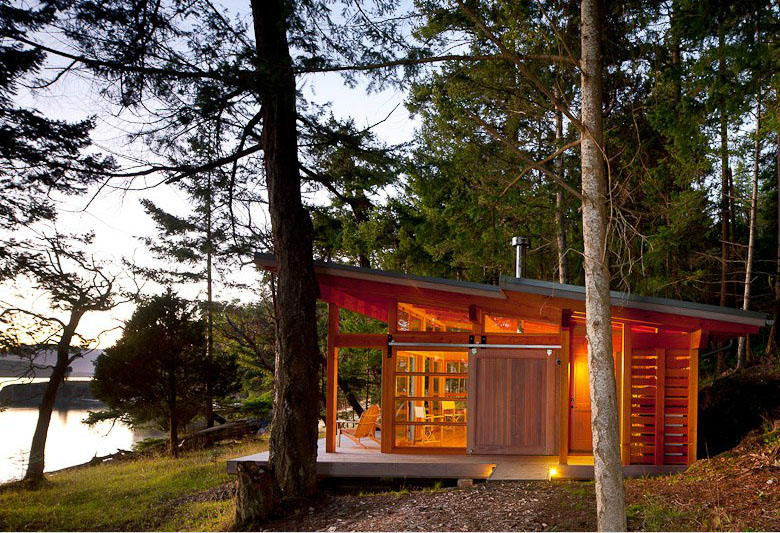 Vancouver-based architect firm Osburn/Clarke designed a series of vacation summer cabins in the Gulf Islands of British Columbia, Canada that intimately connect with their surrounding environment.
The secluded small guest cabins use natural materials such as Western Red Cedar for the exterior.
The environmentally-friendly and energy-efficient cabins each has a battery system which is charged from solar panels and powers a low voltage LED lighting system. Water is collected from the roof.
In the winter, the cabins are shut down with an exterior shutter system.