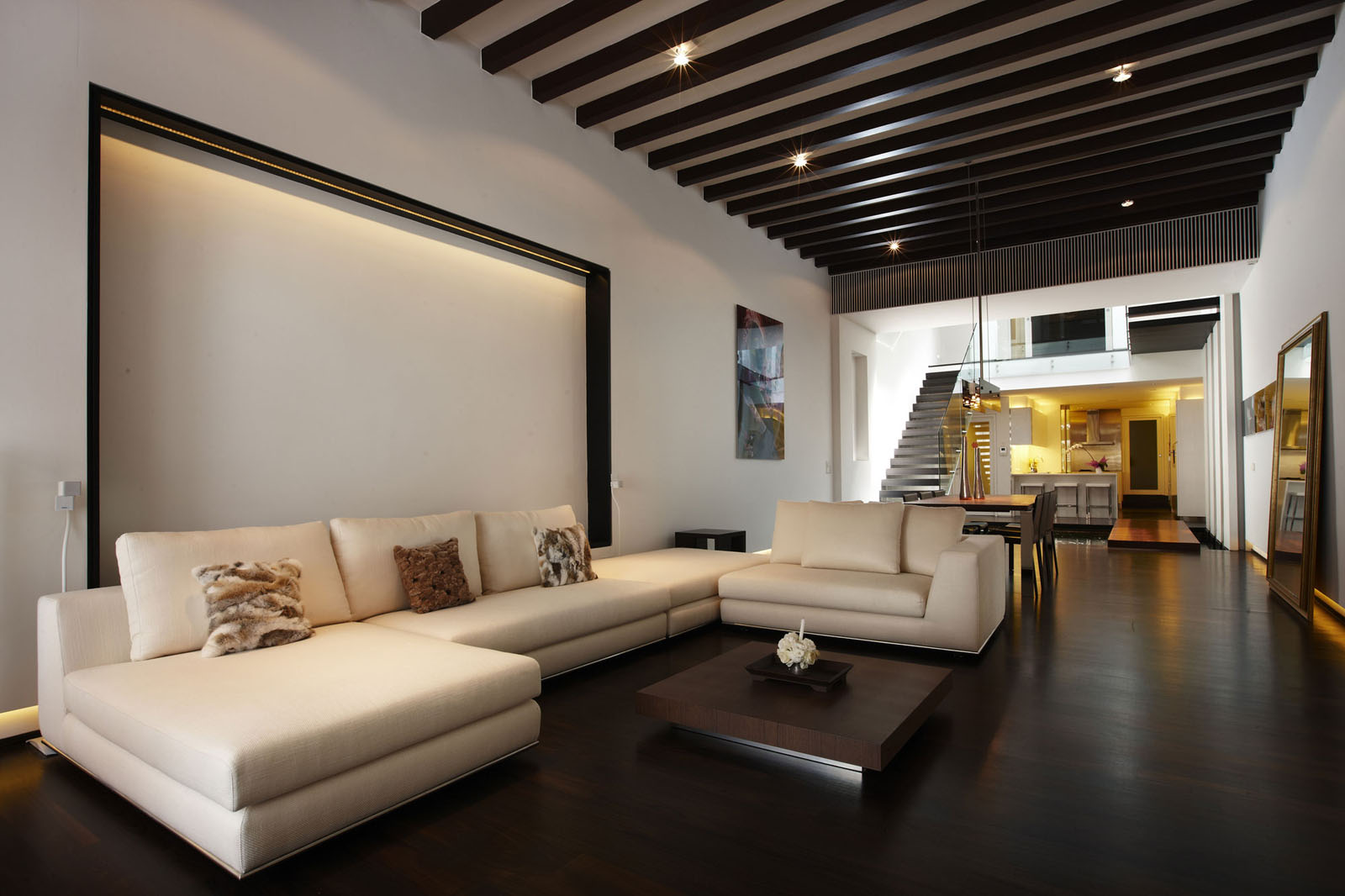 RichardHO Architects designed the luxury interiors of this home on Cairnhill Road in Singapore, which was a pre-war shophouse. It features a koi pond with a staircase that winds around it.
A retractable glass roof with blinds allows the control of internal temperature. The skylight brings plenty of light to the stair well when needed, and the blinds reflect 75 percent of the heat back into the atmosphere to keep the interior temperature cool.
The layout is open with a seamless living-dining-kitchen space.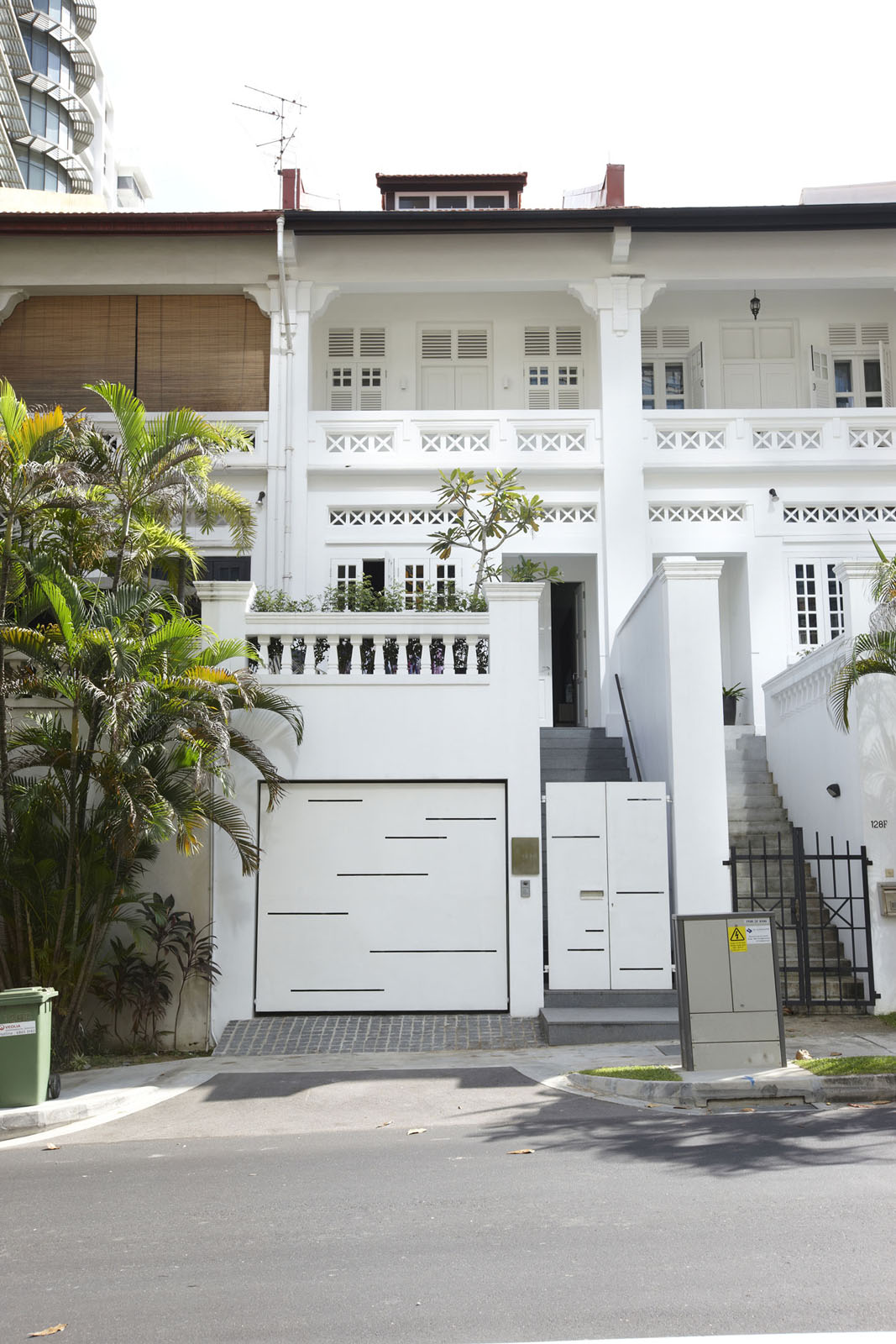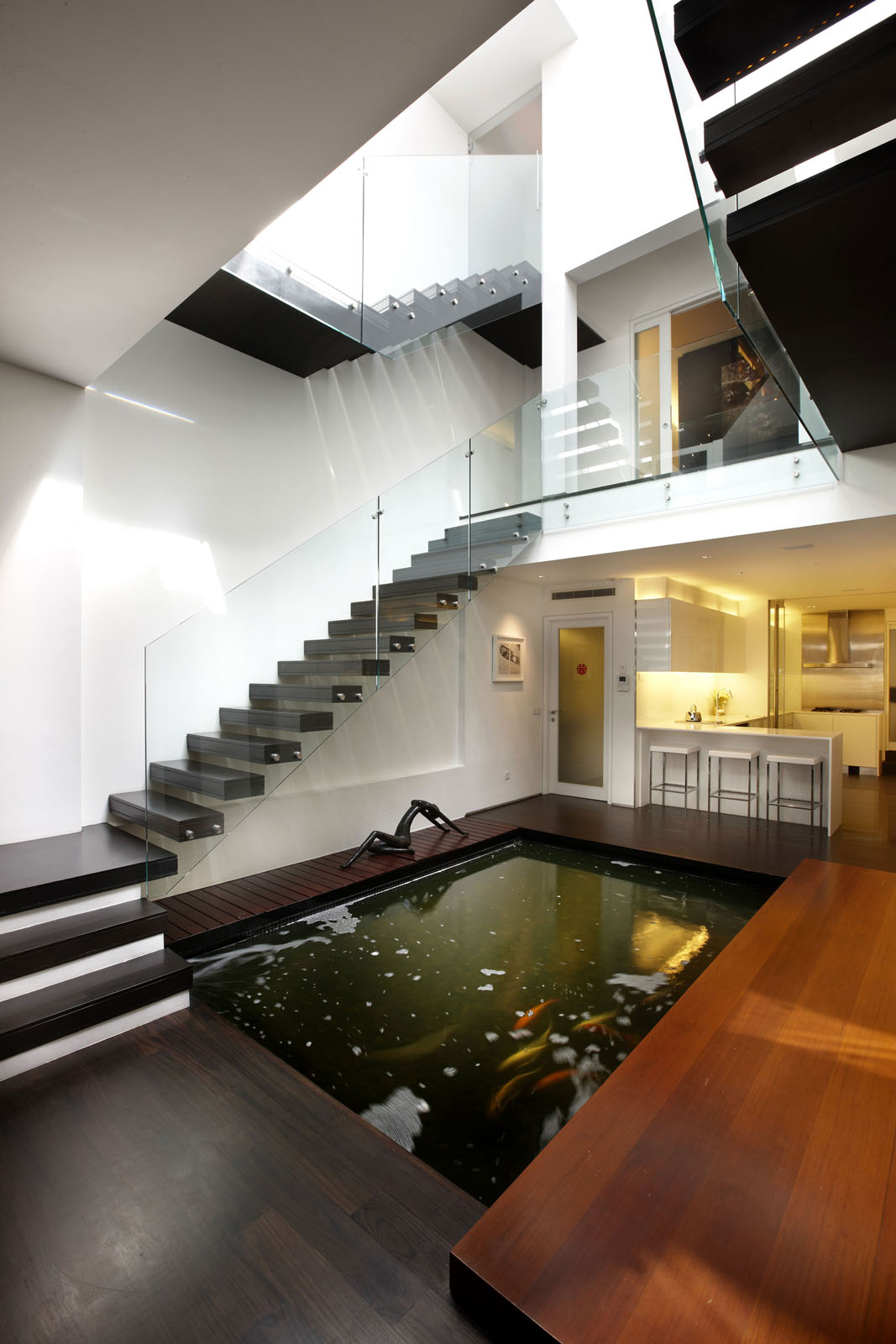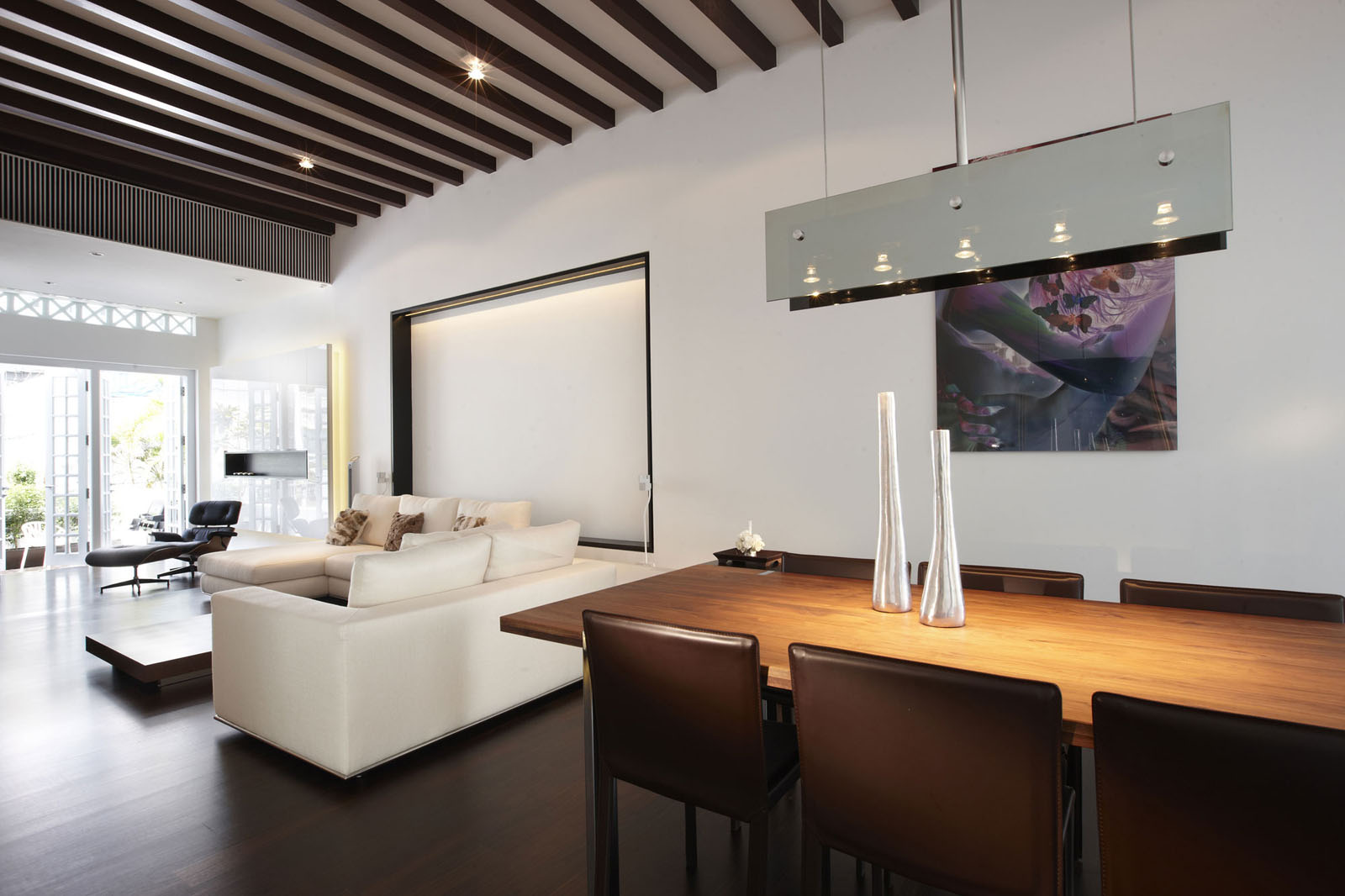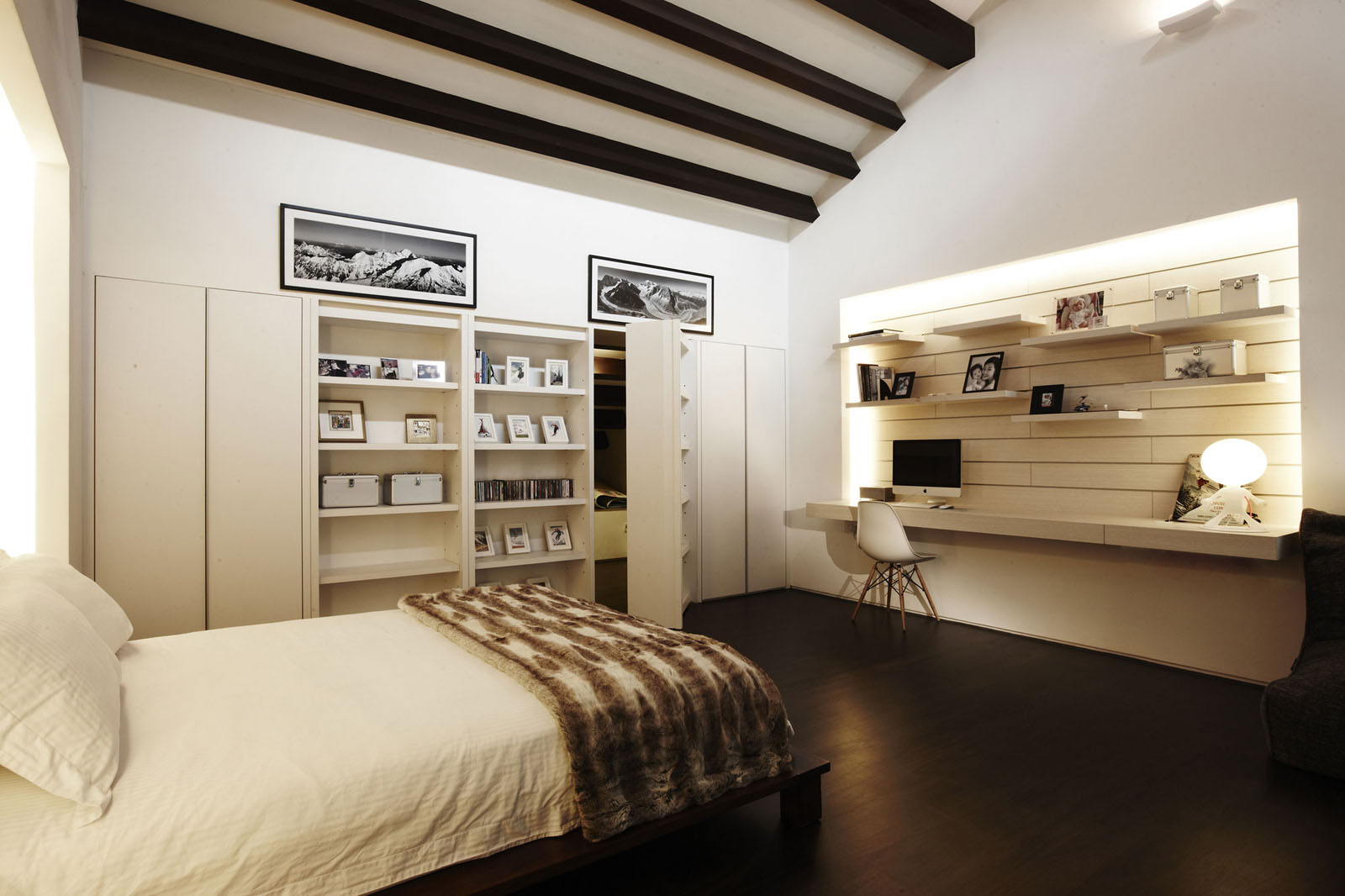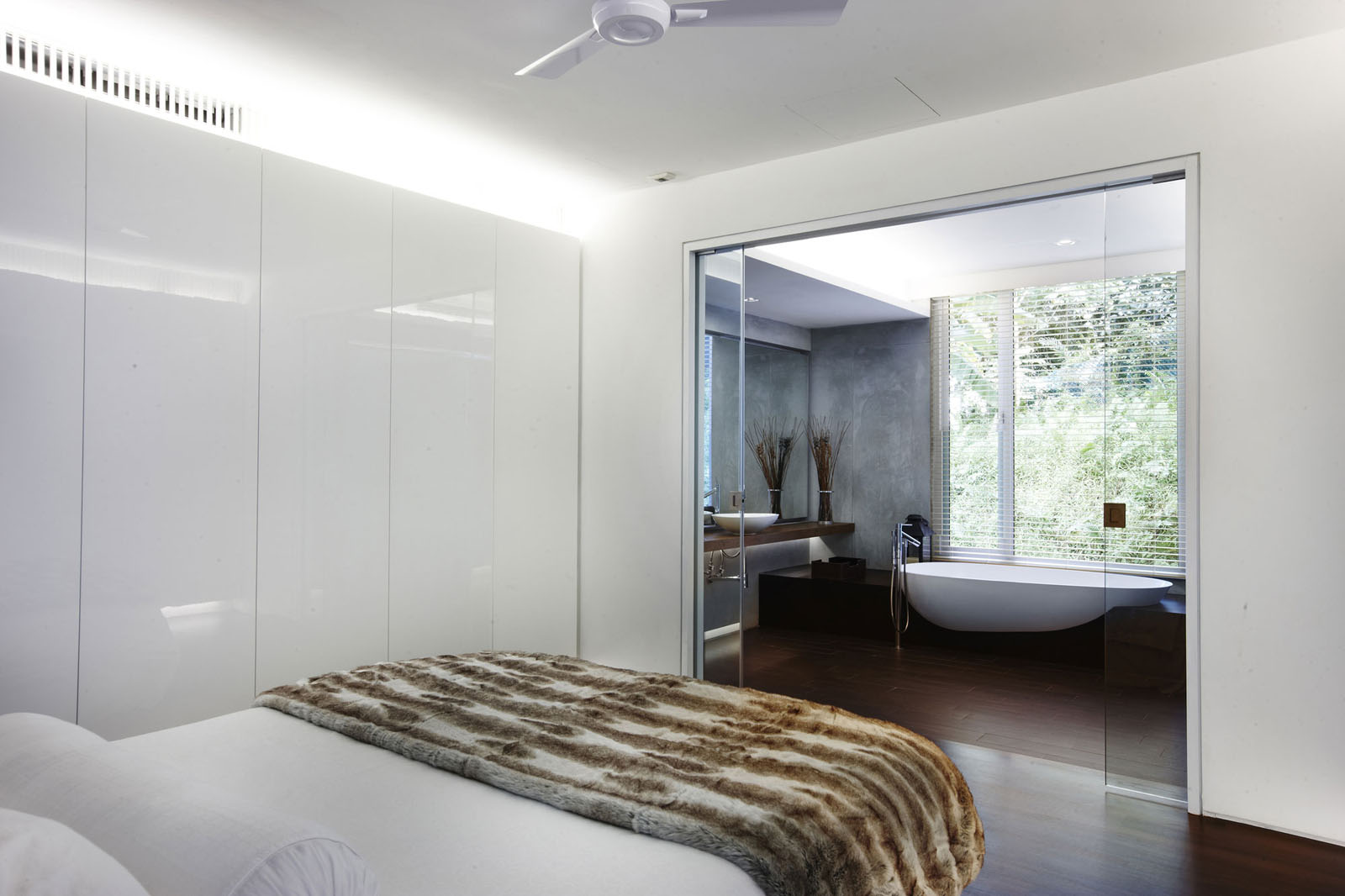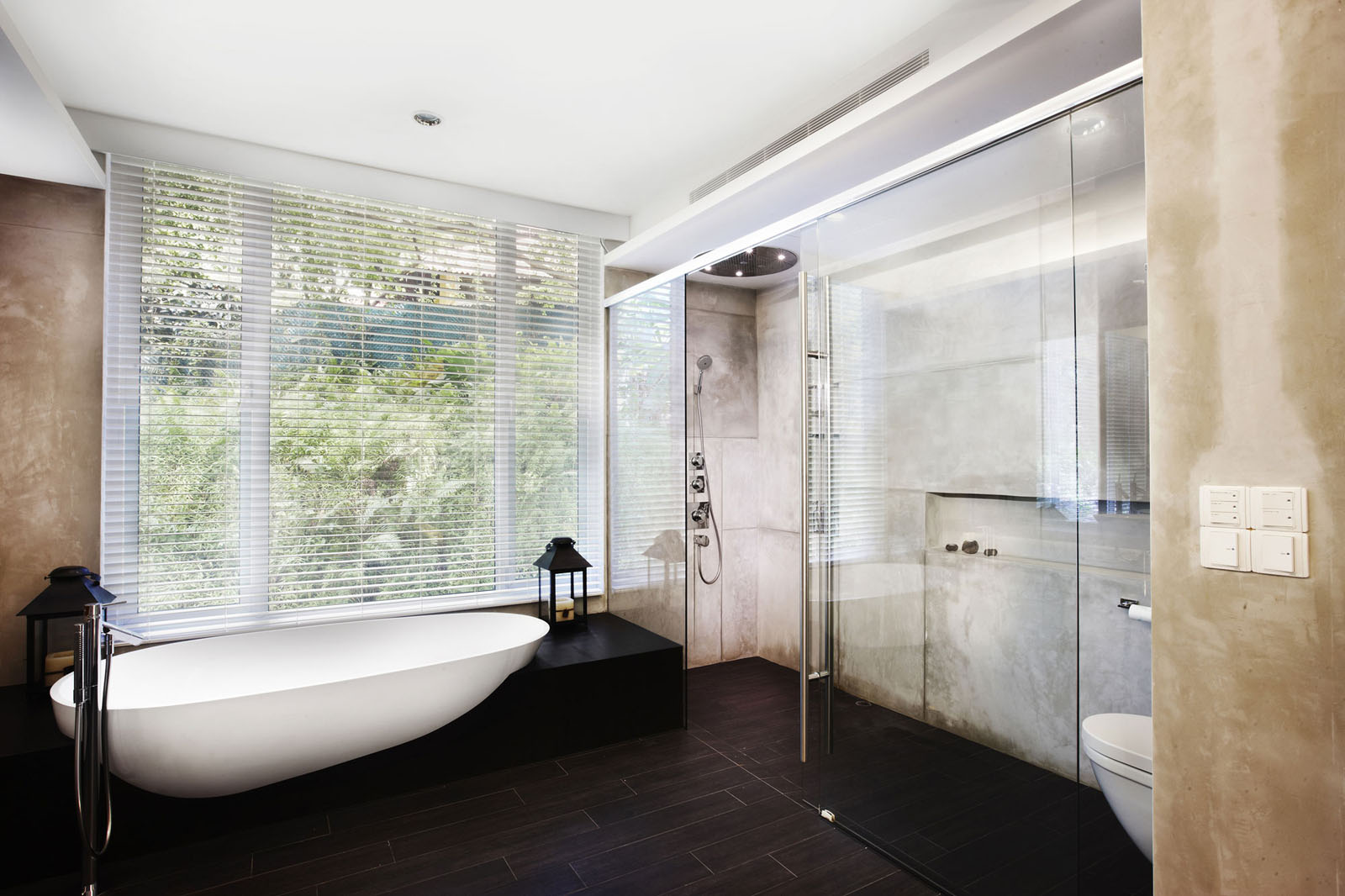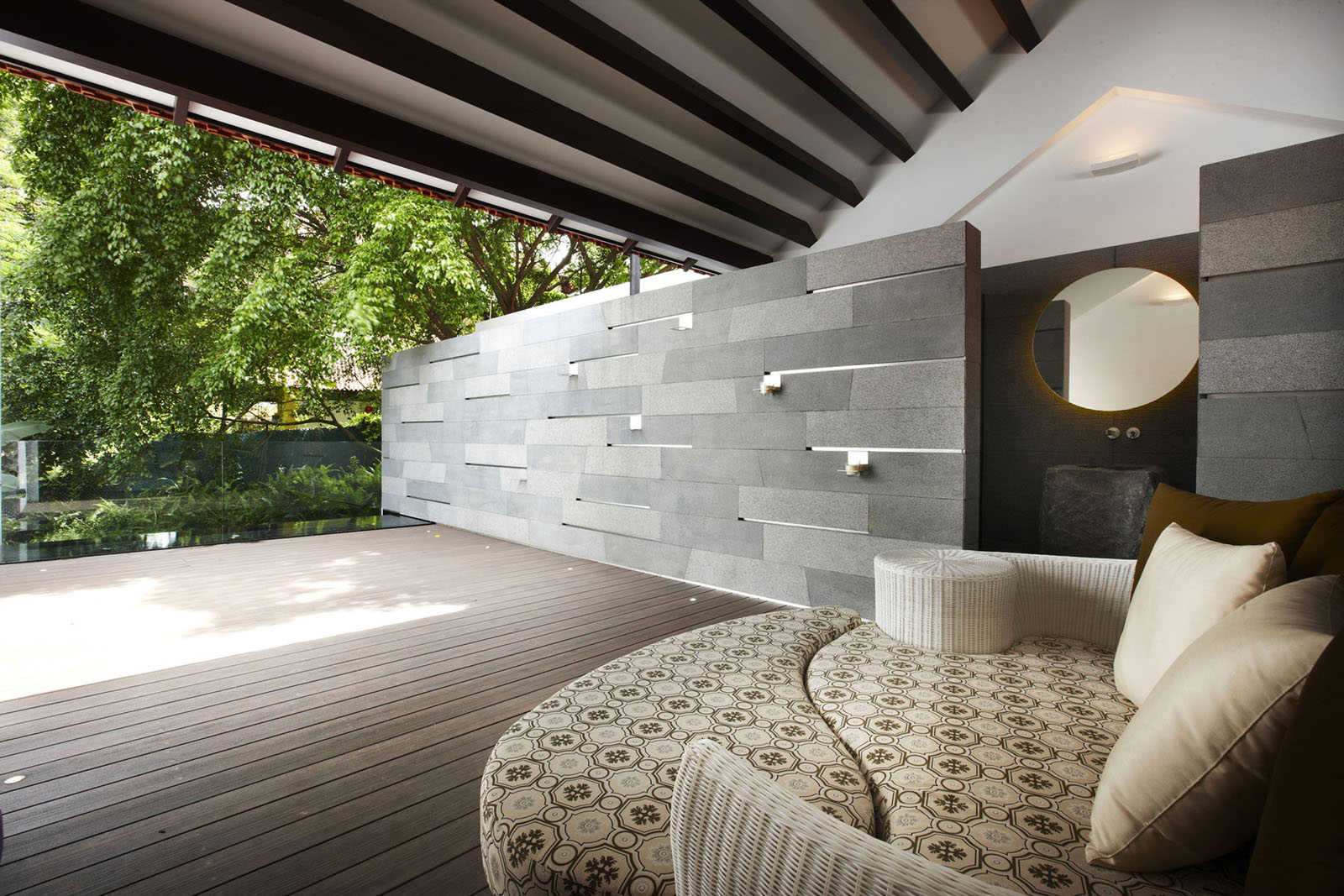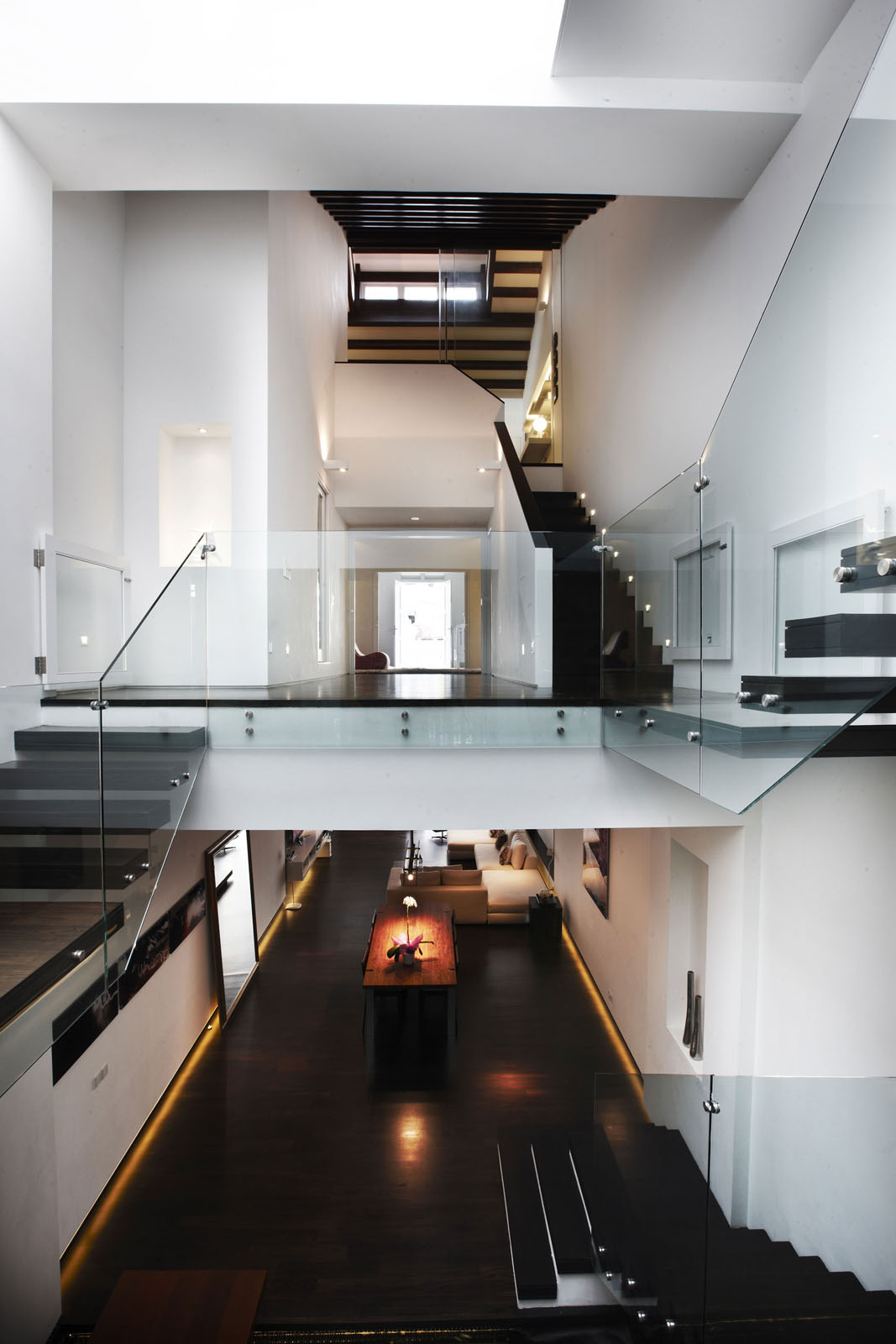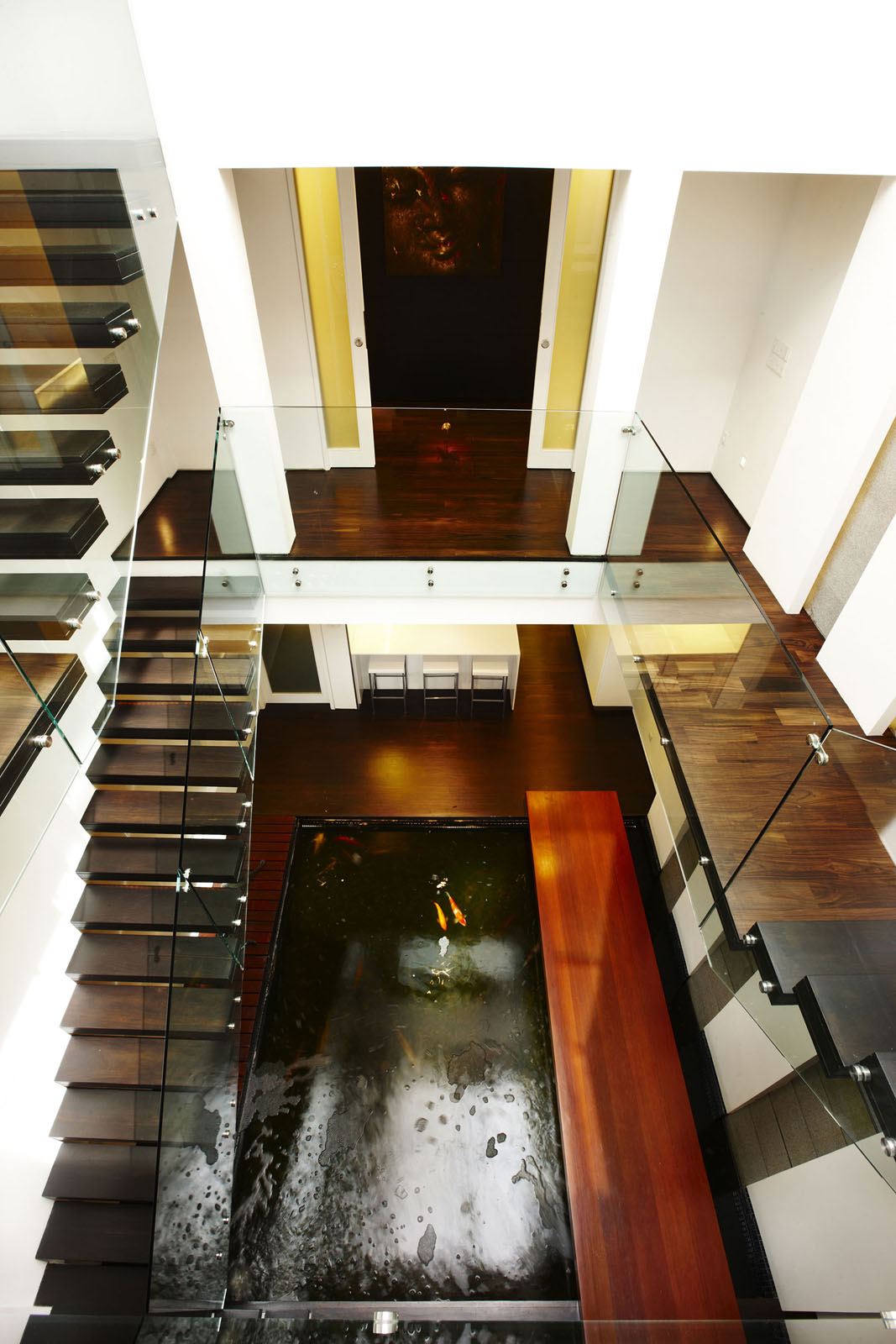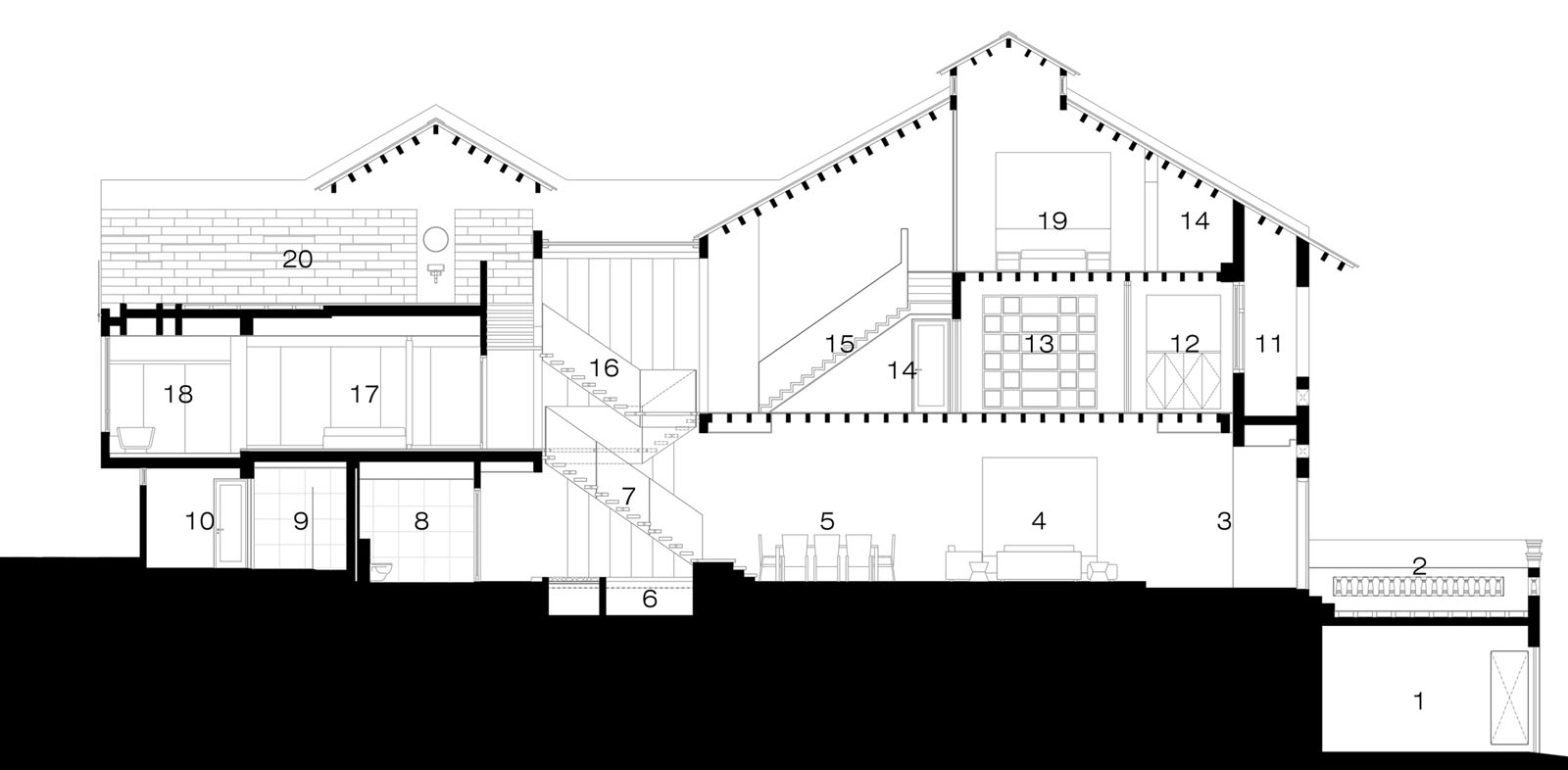 Via: ArchDaily