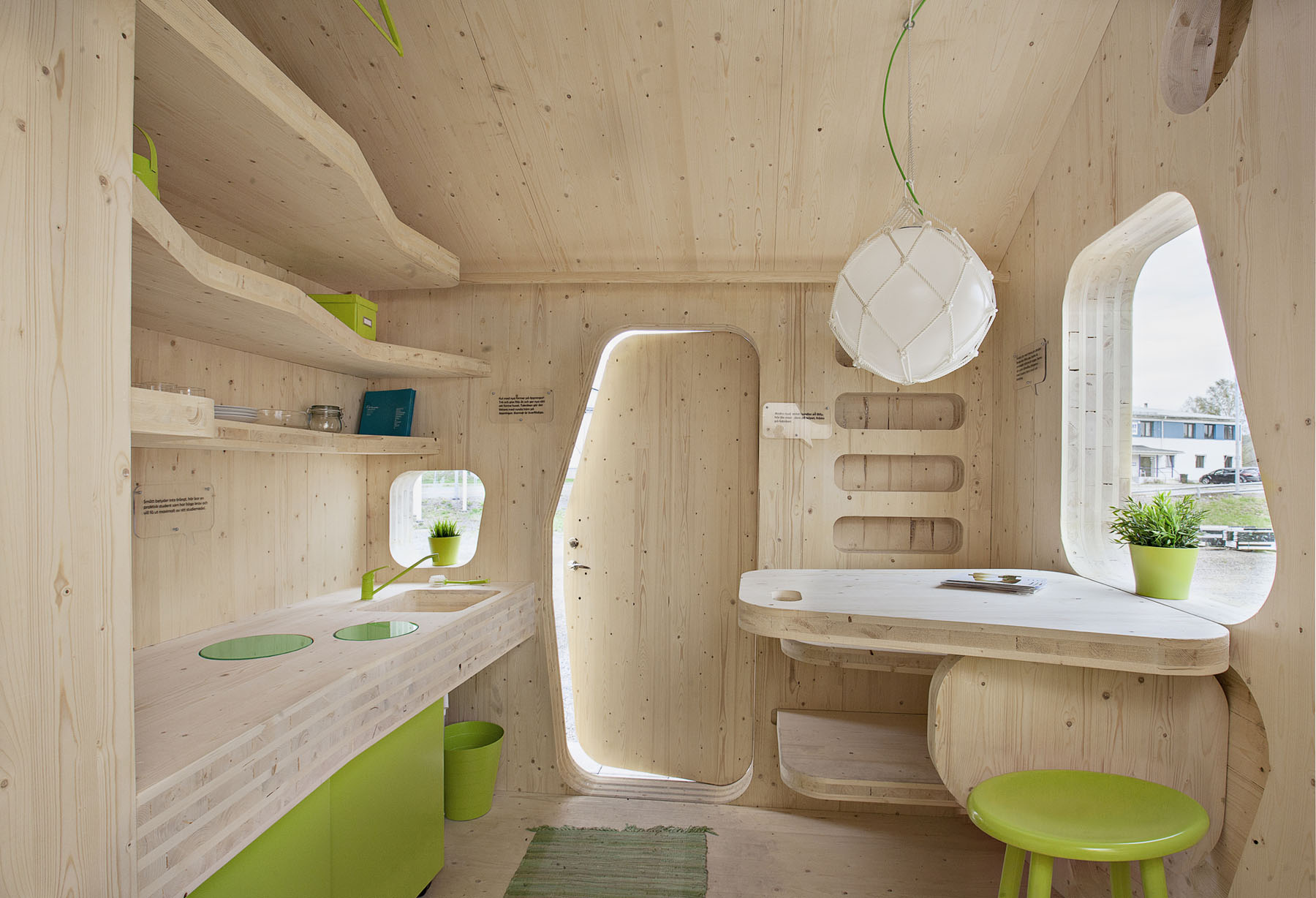 Designed by architecture firm Tengbom in collaboration with students at the University of Lund in Sweden, this tiny student studio flat is affordable and environmentally-friendly.
Each unit measures 10 square meters (108 square feet). The compact living space offers a sleeping-loft, kitchen and bathroom. The interior made entirely of wood makes use of every inch of space. Bookshelves double as staircase leading to the sleeping loft.
The project is a collaboration with wood manufacturer Martinsons and real estate company AF Bostäder. Cross laminated wood is used as a construction material.
The prefab units can be assembled on site.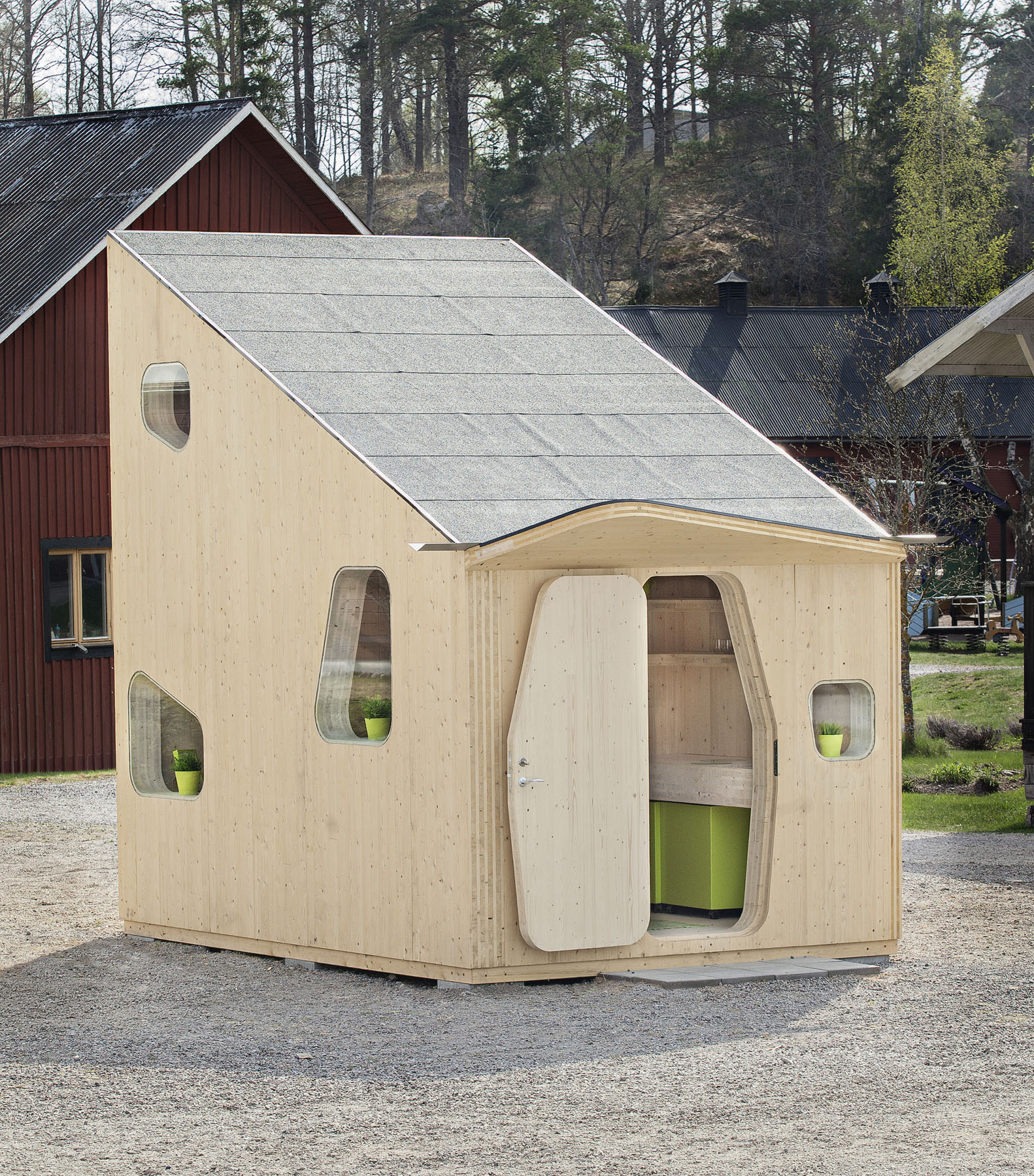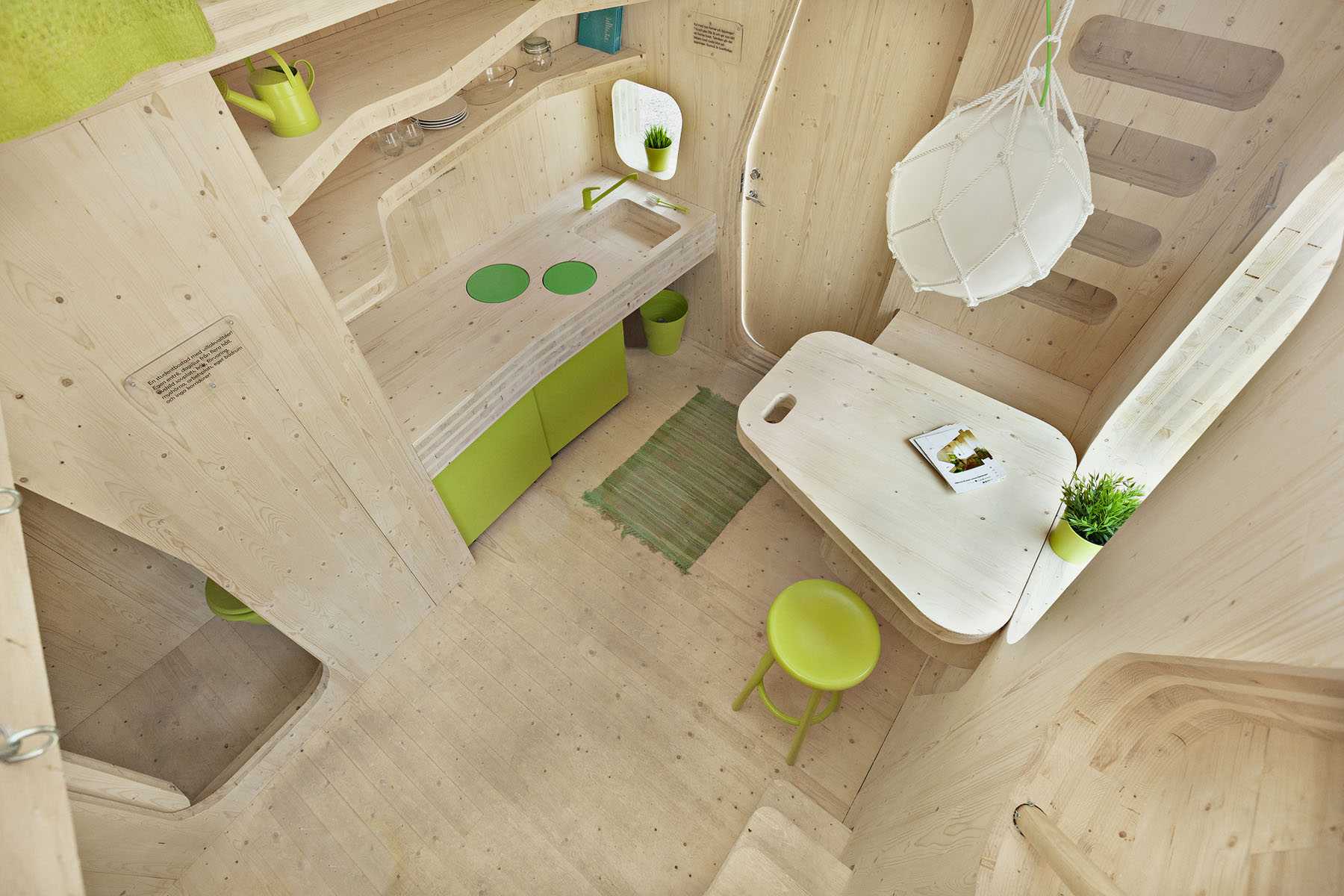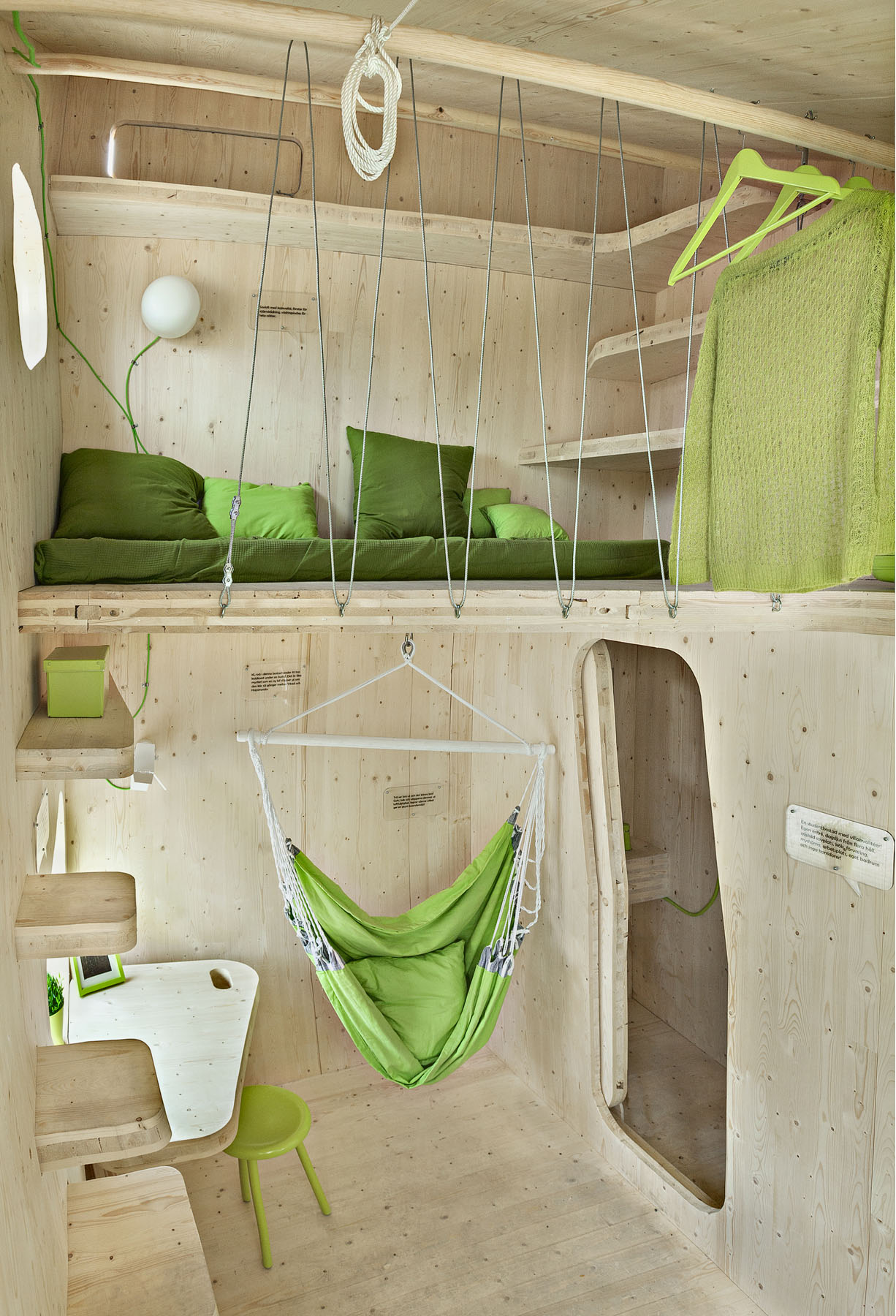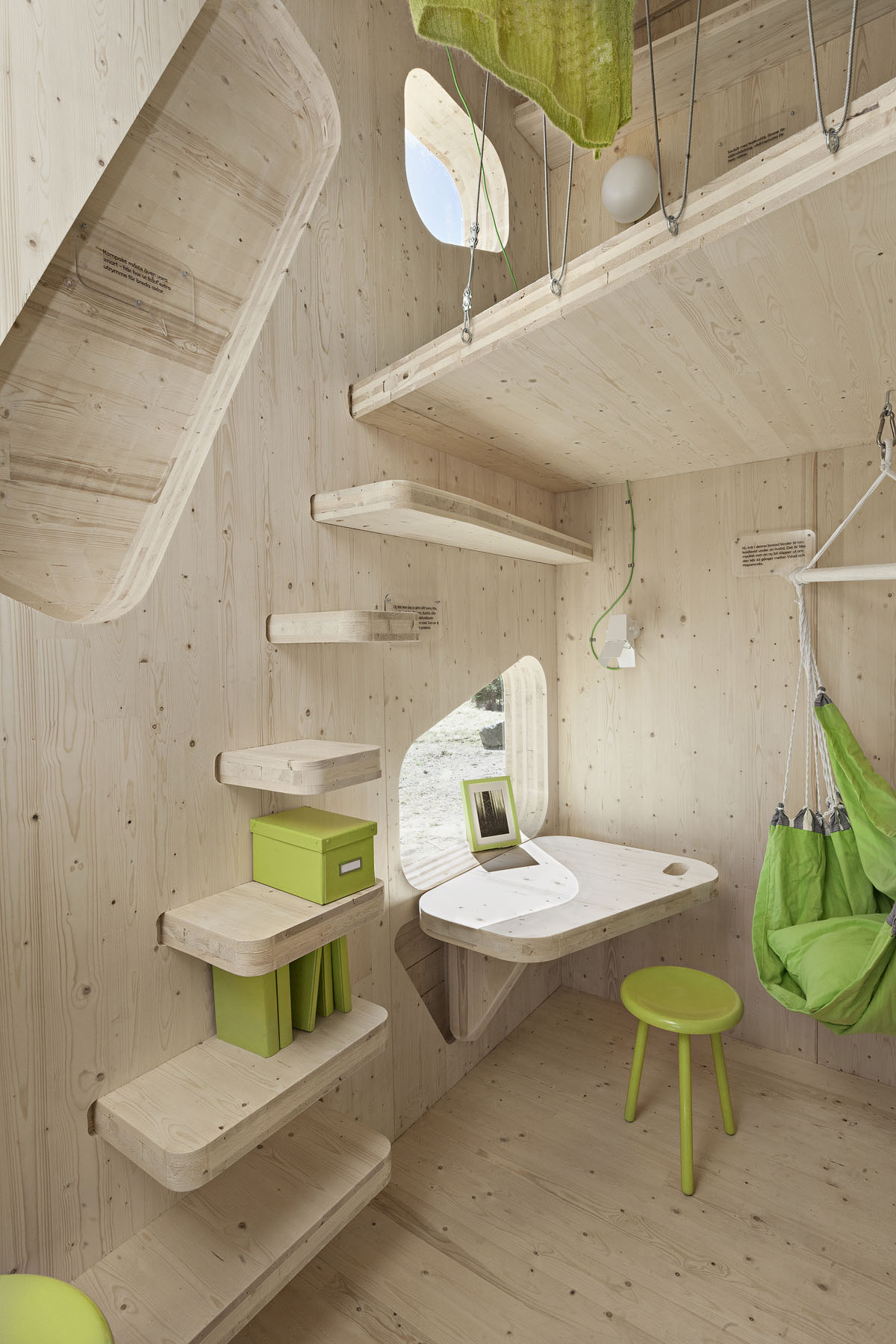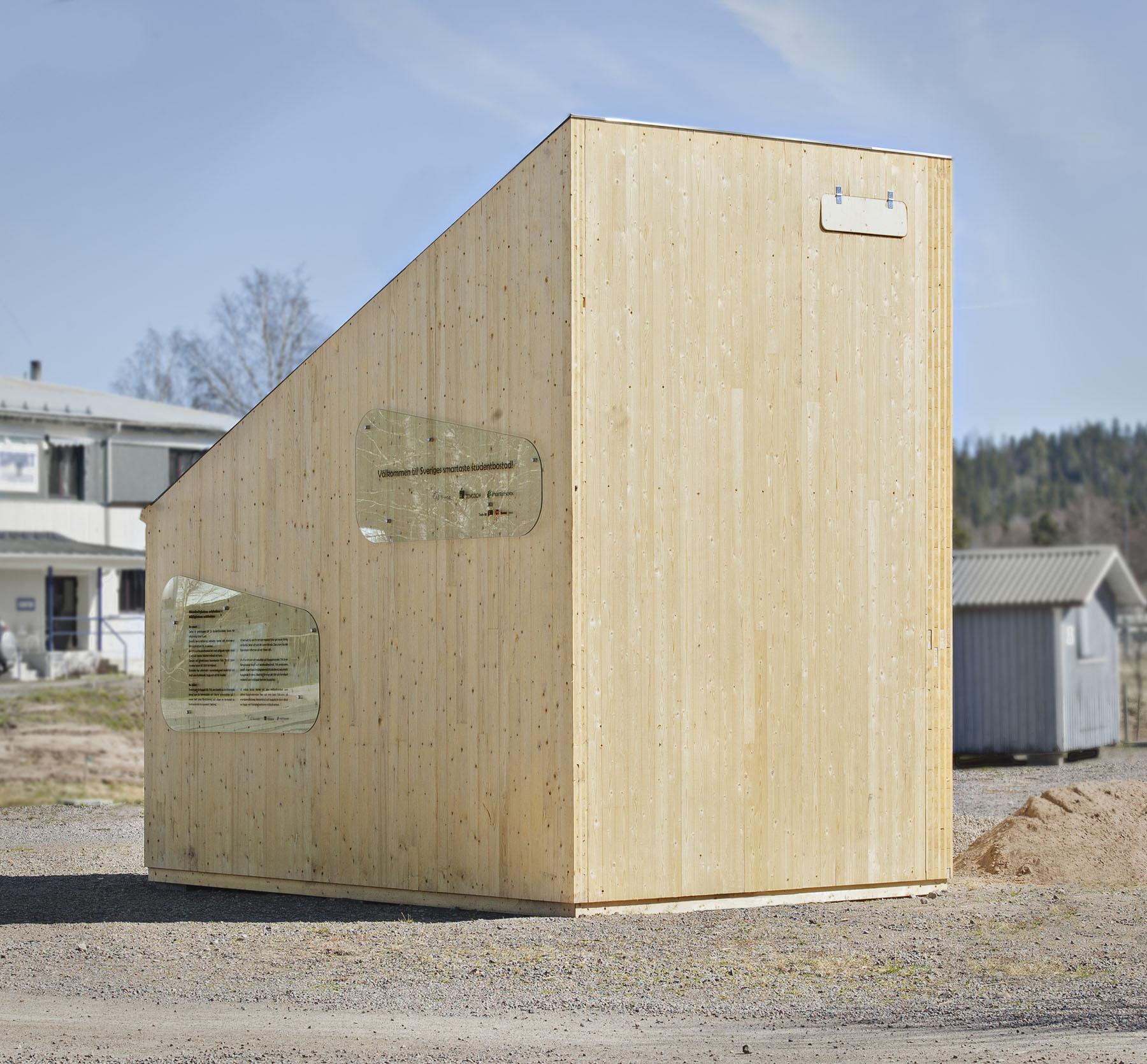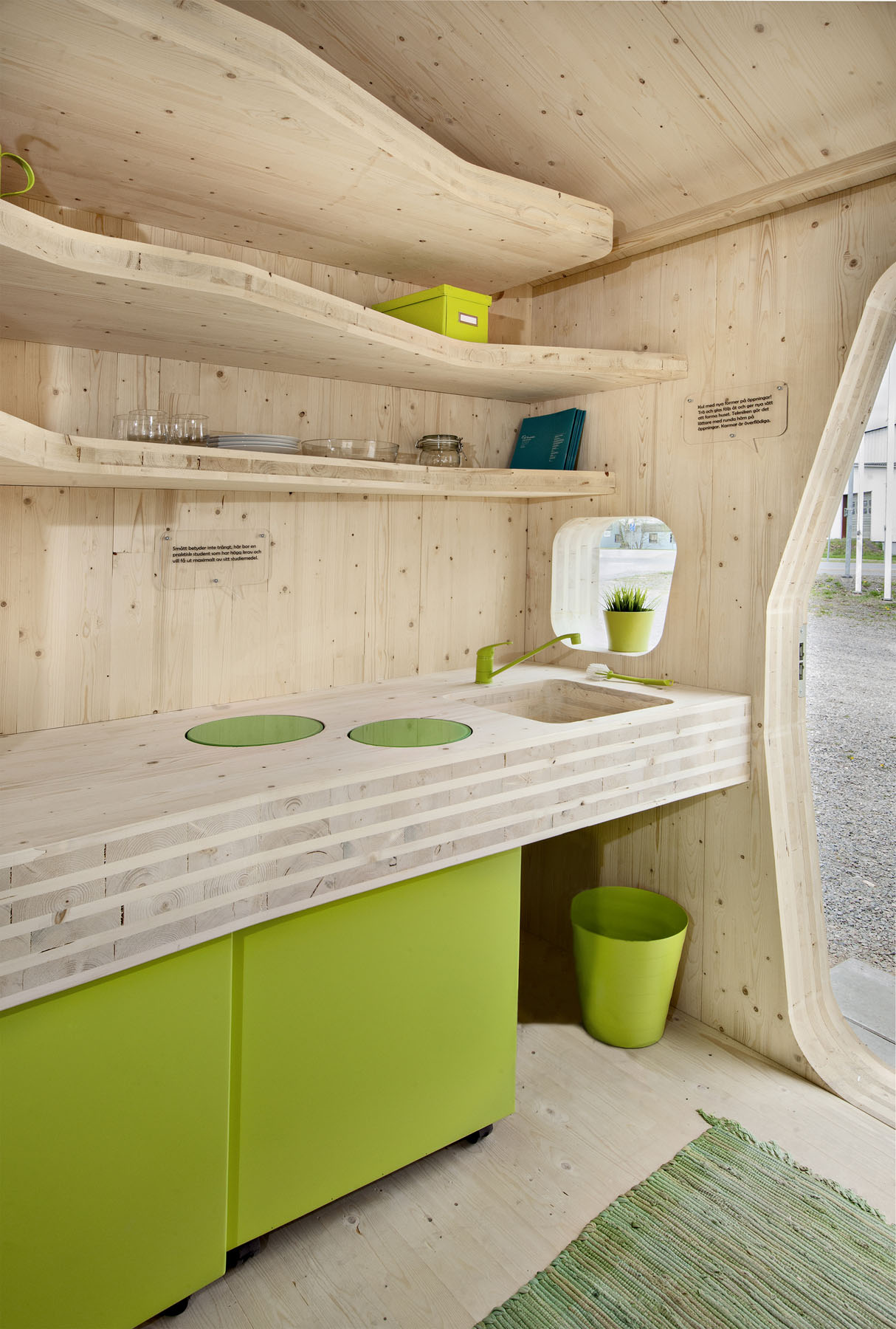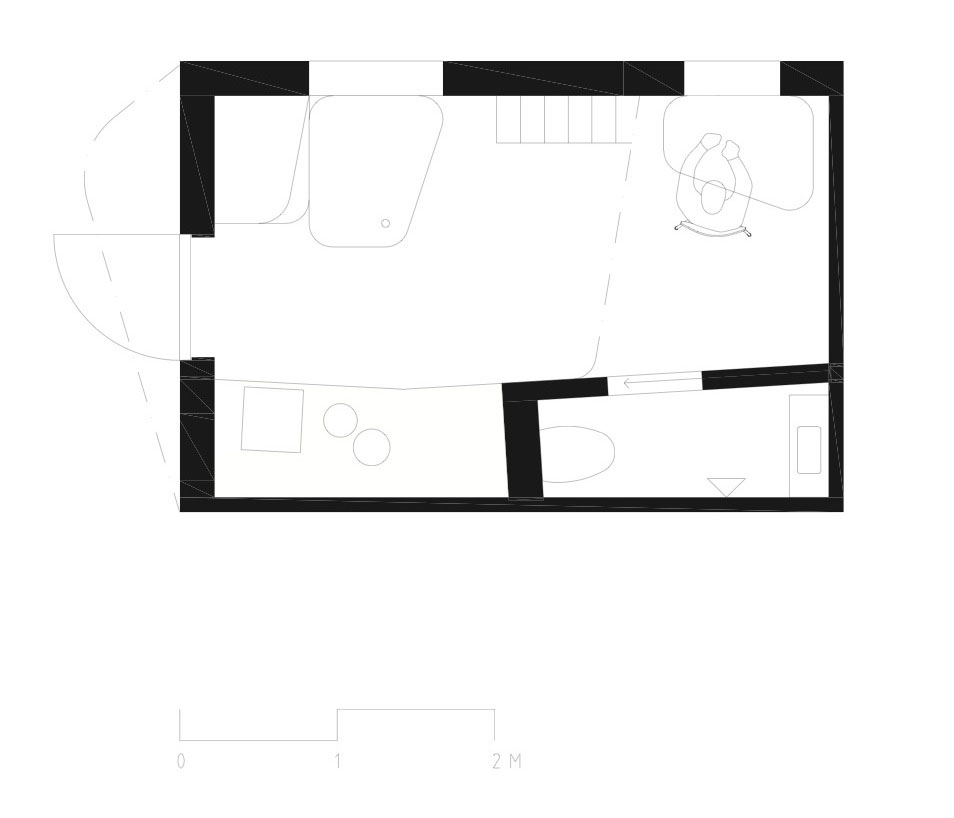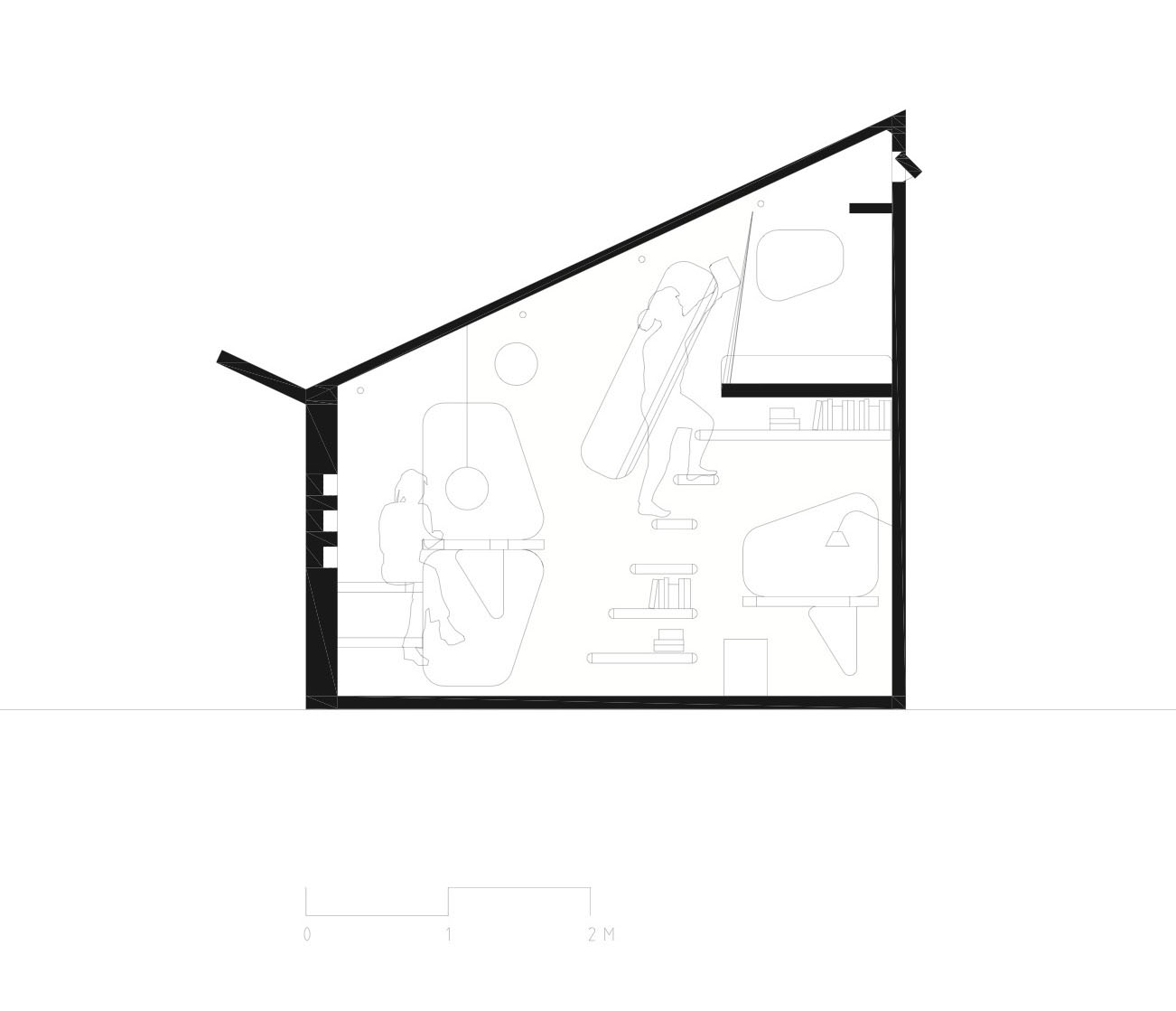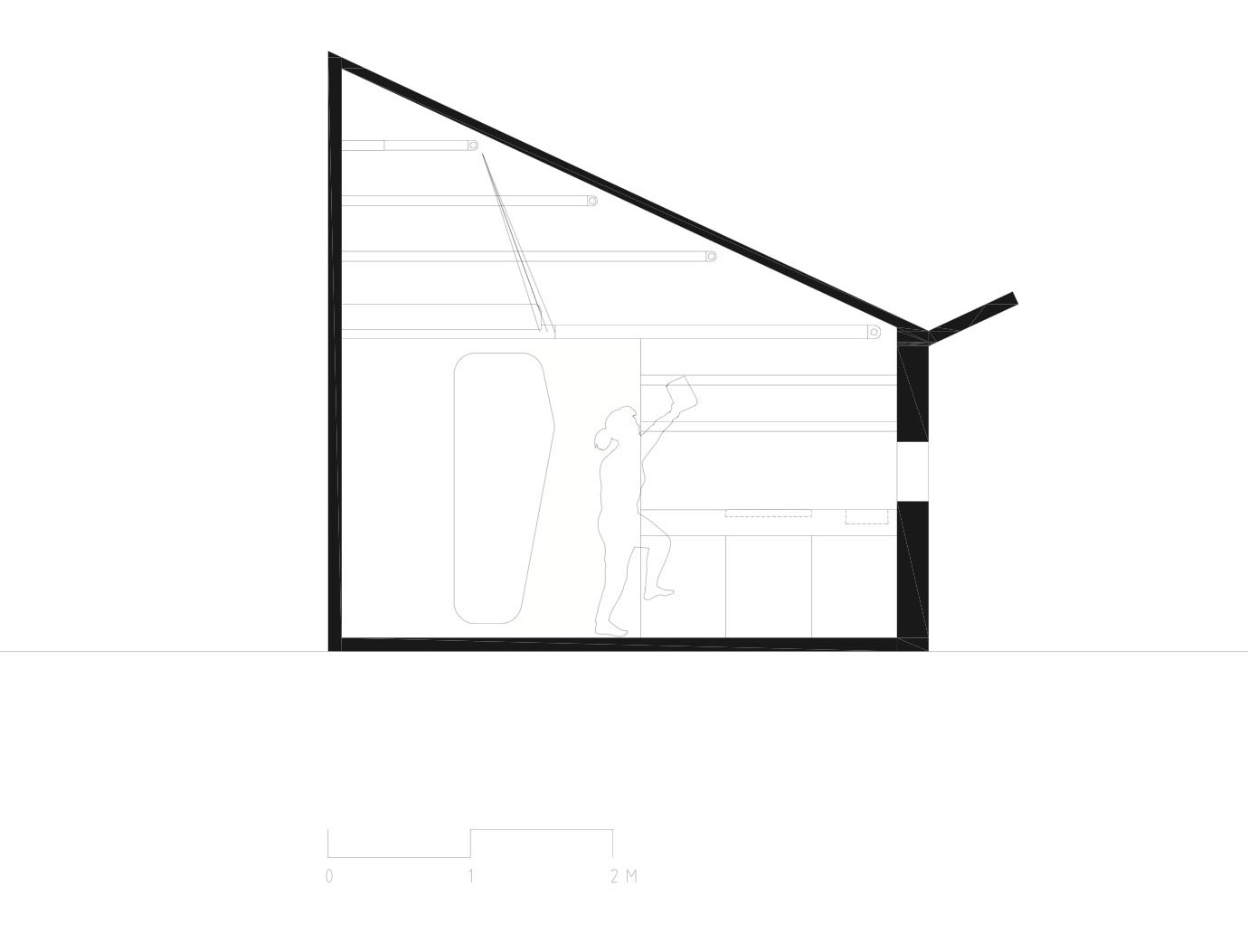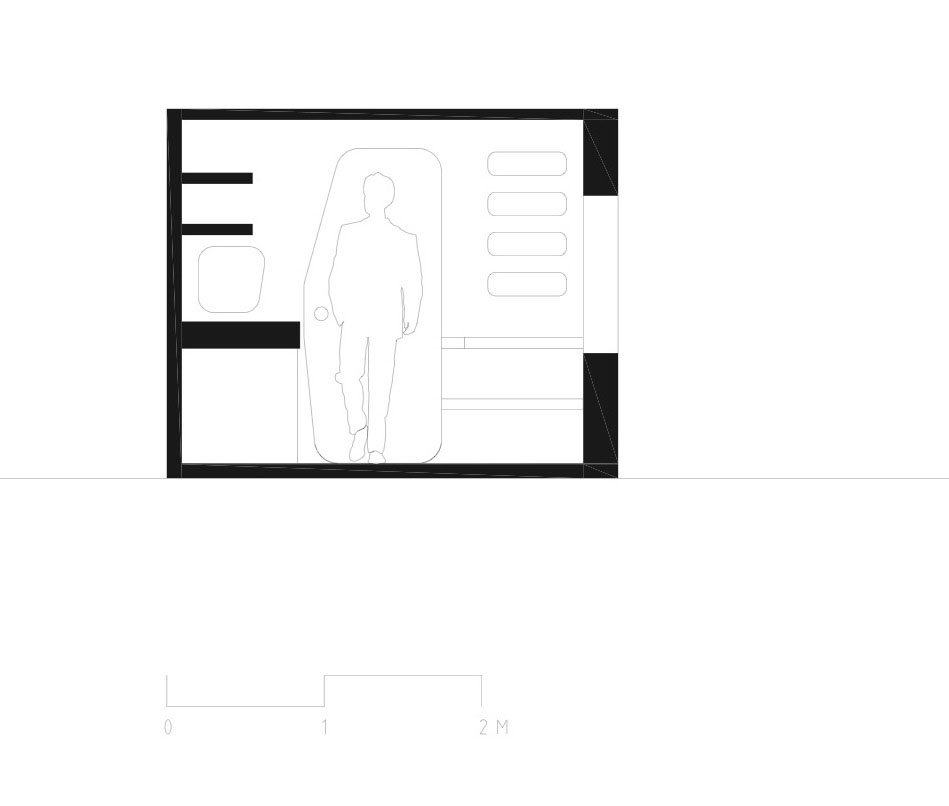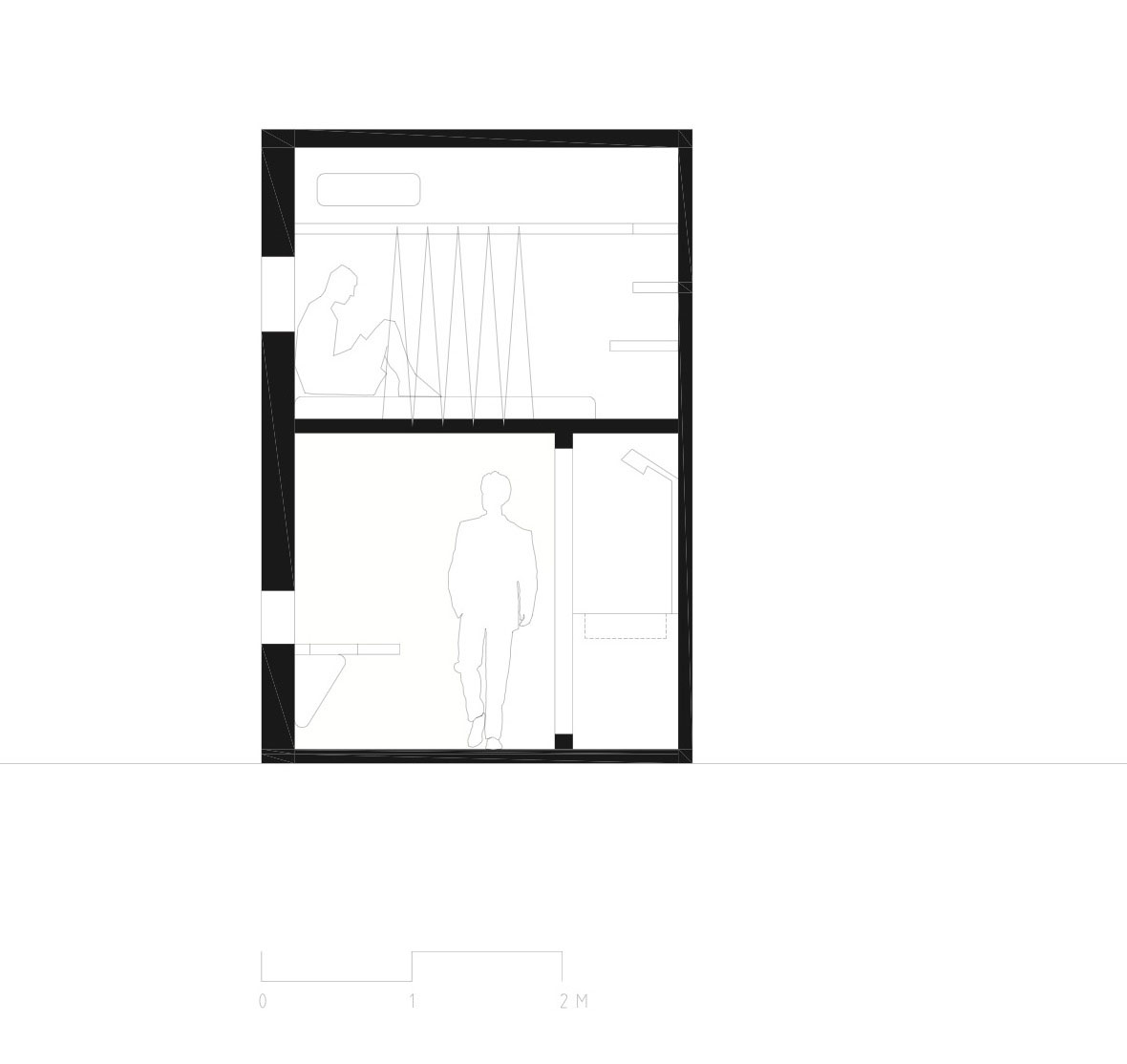 Via: ArchDaily