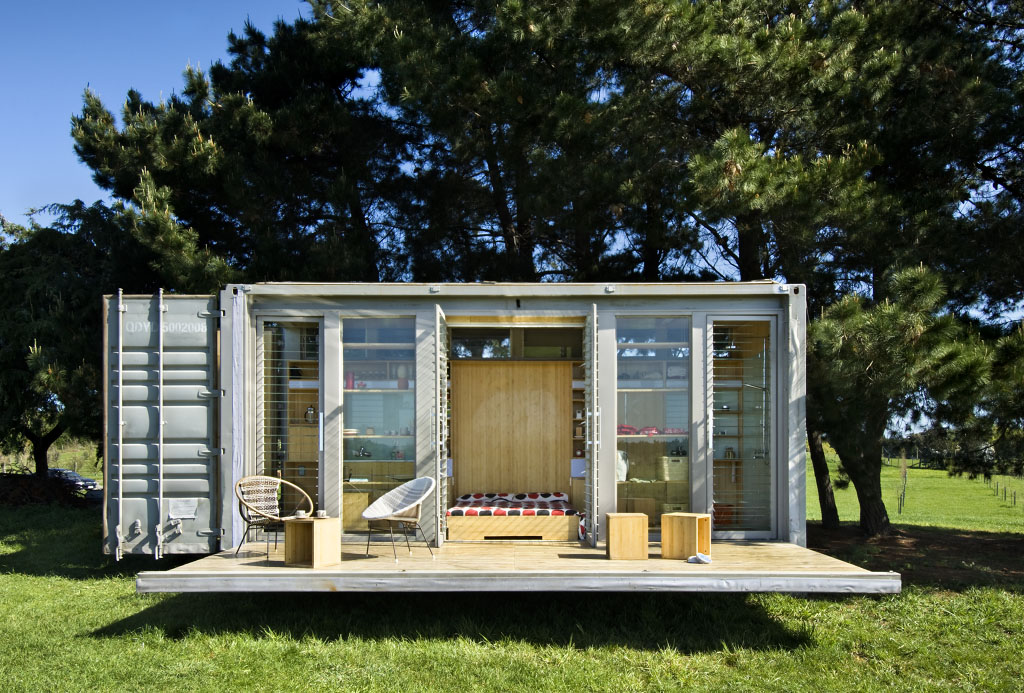 Atelierworkshop designed the Port-a-Bach prototype shipping container home which is portable, environmentally-friendly, inexpensive, and can comfortably sleep two adults and two children.
The tiny home features exterior steel shell that can be folded up to enclose the entire structure.
There are large internal storage cupboards and shelves, a stainless steel kitchen, bathroom with open shower, sink and composting toilet. An interior fabric screen system allows you to create rooms within the open space.
Fittings allow the use of the container connections to attach to solar and wind equipment.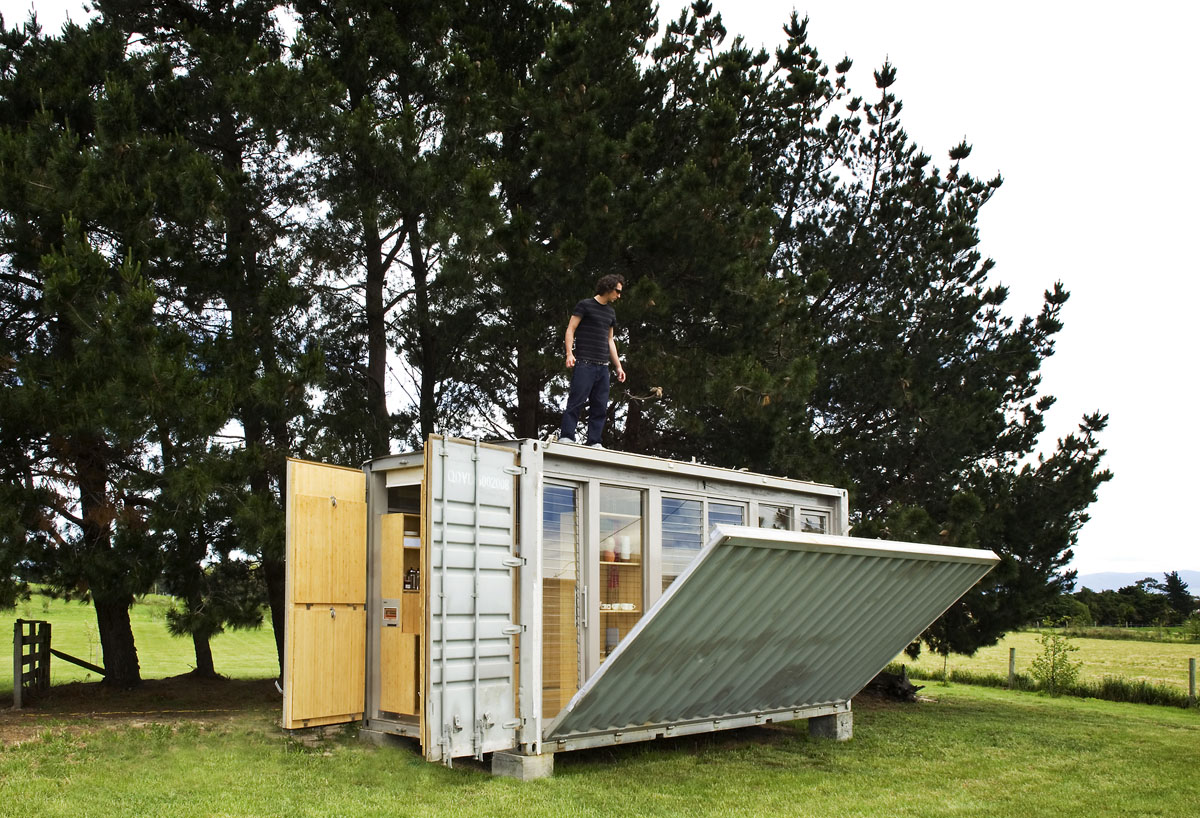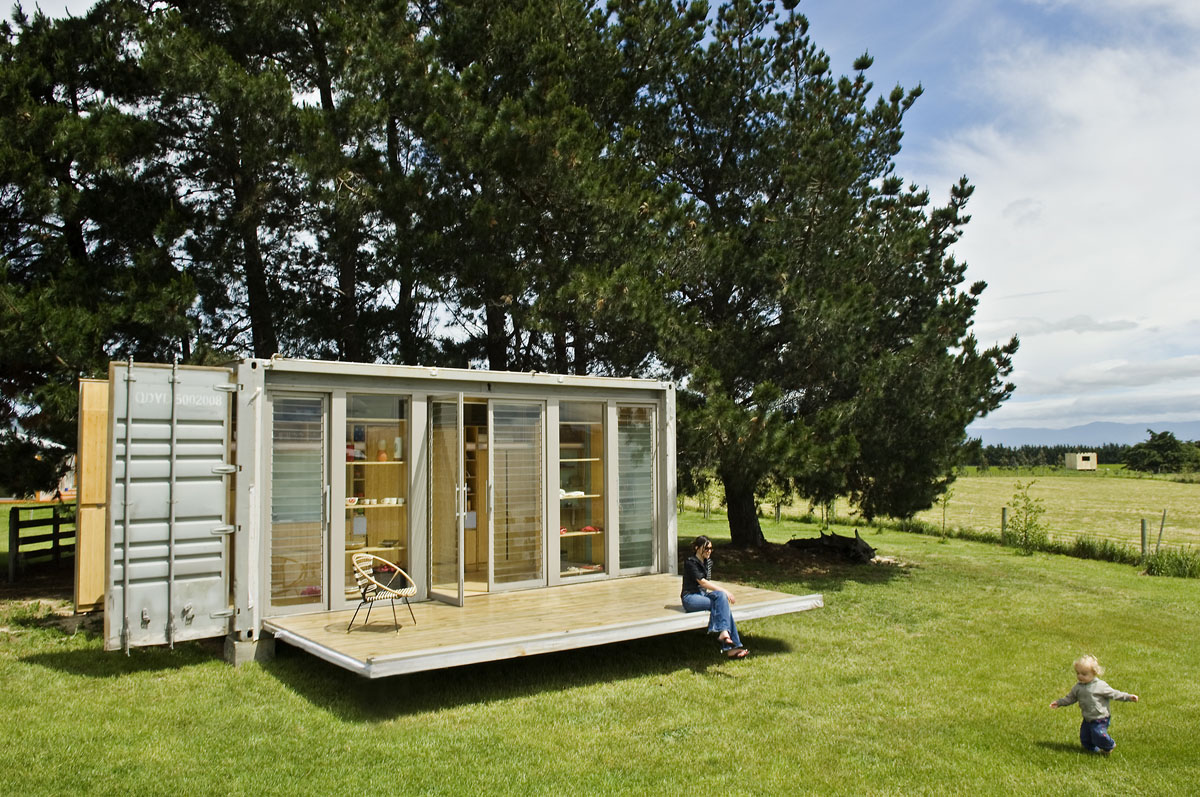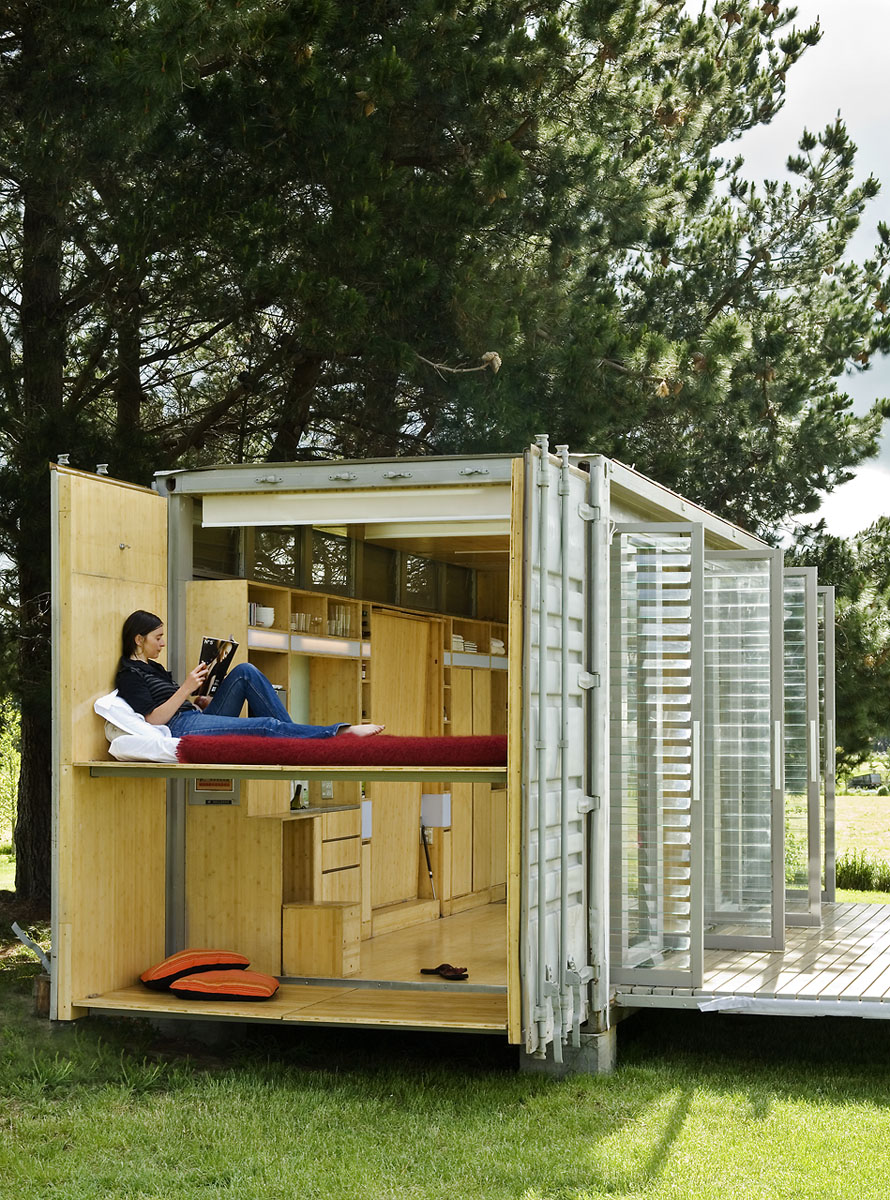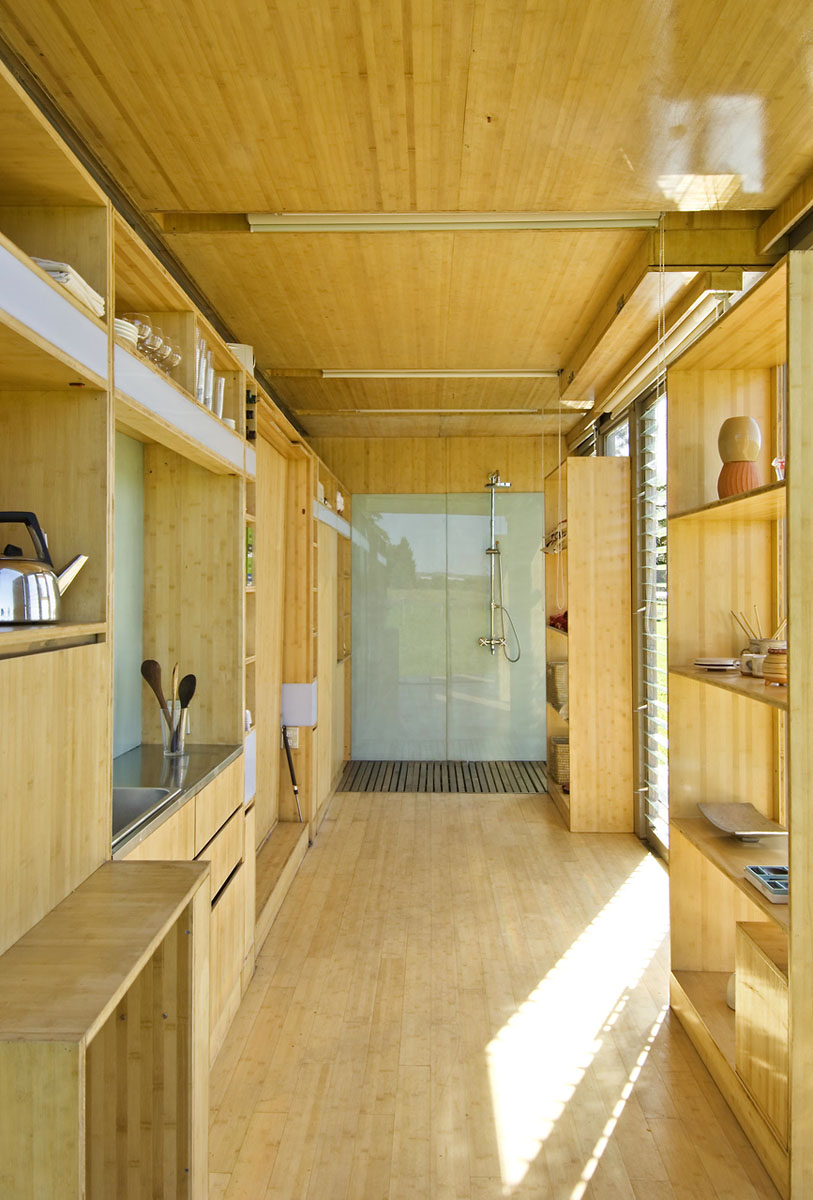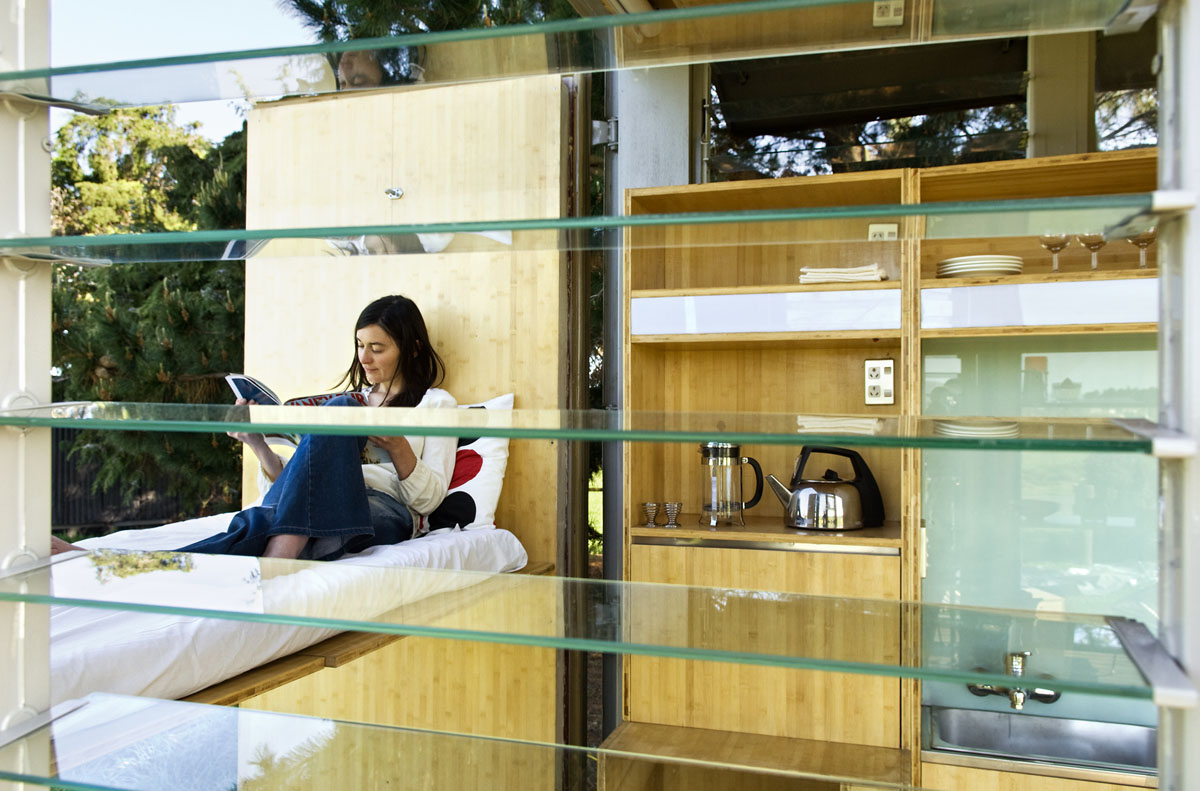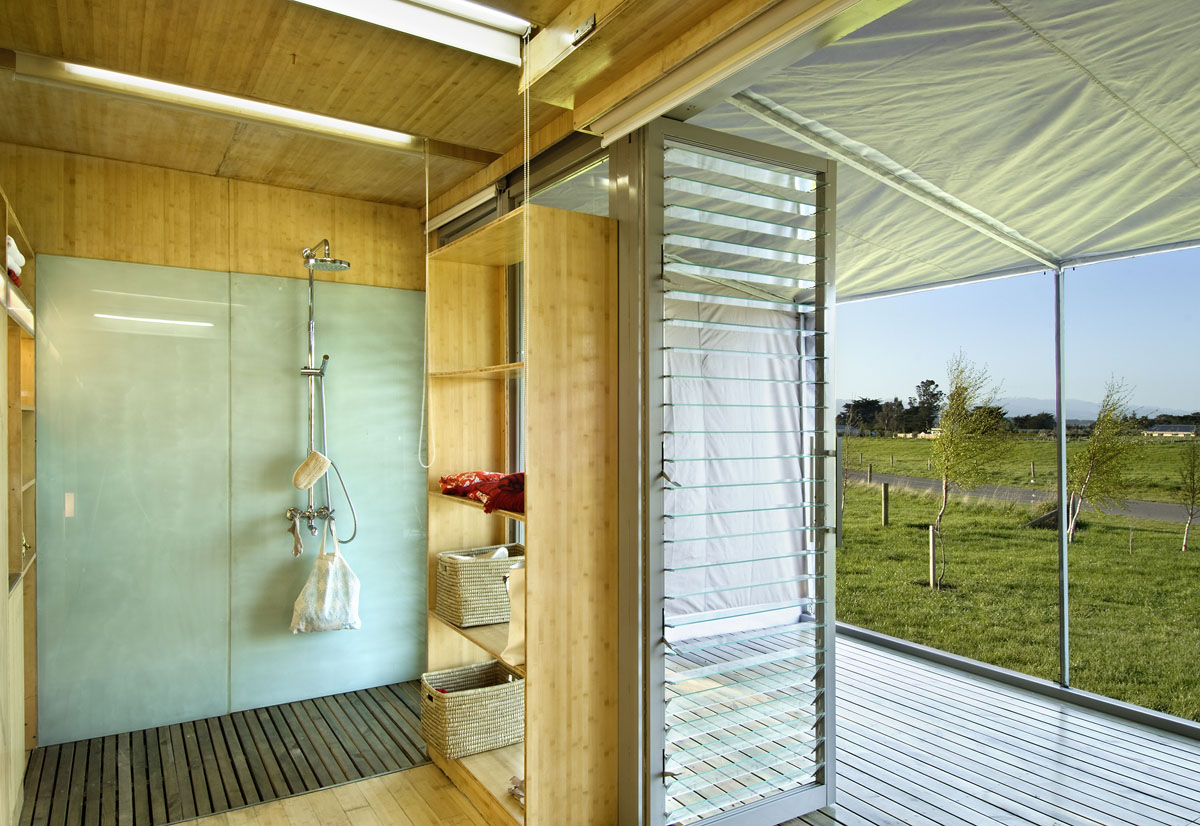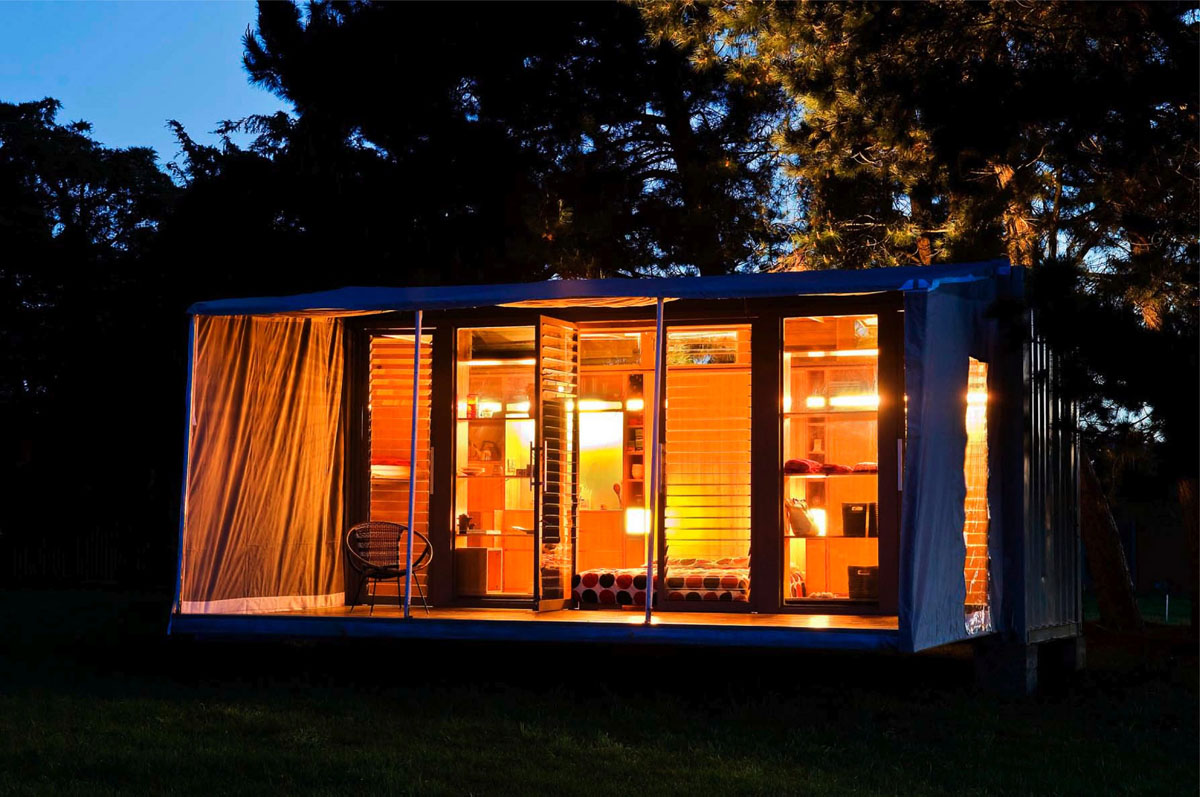 Via: Atelierworkshop