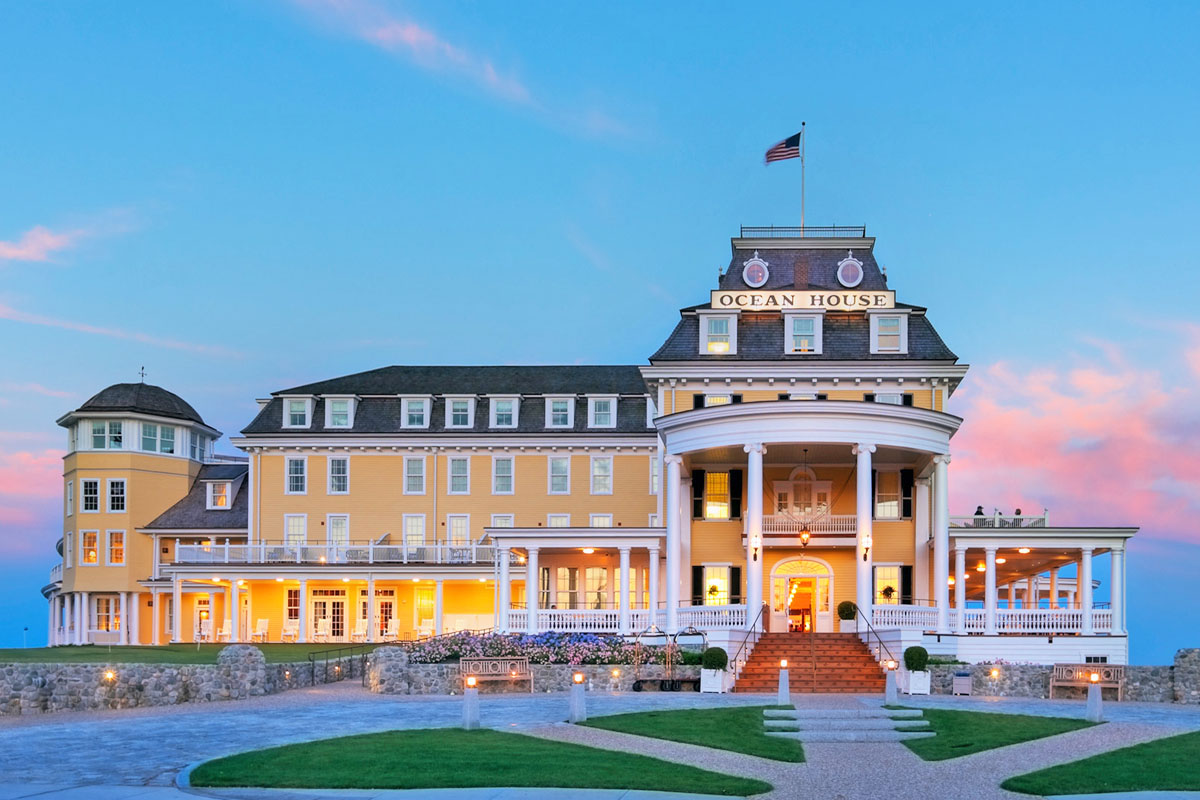 The reconstruction of the new Ocean House in Watch Hill, Westerly, Rhode Island faithfully replicates the grand Victorian architecture of the historic beachfront hotel.
Originally built in 1868, the iconic Ocean House, with its columned porches, multi-paned windows and architectural trimmings, served vacationers and mariners for more than a century.
A decision was made to demolish the old structure and rebuild the hotel, replicating the architectural character of the historic landmark.
Centerbrook Architects & Planners was commissioned to take on the project in collaboration with Dimeo Construction Company.
Many historical architectural elements, harvested from the original building, were restored and reinserted into the new building. New wings were also added to transform the hotel into a year-round luxury resort offering 49 hotel rooms and 23 residences
Perched on a bluff above a white sand beach on the Atlantic Ocean, some suites and residences enjoy roof-top decks and gazebos.