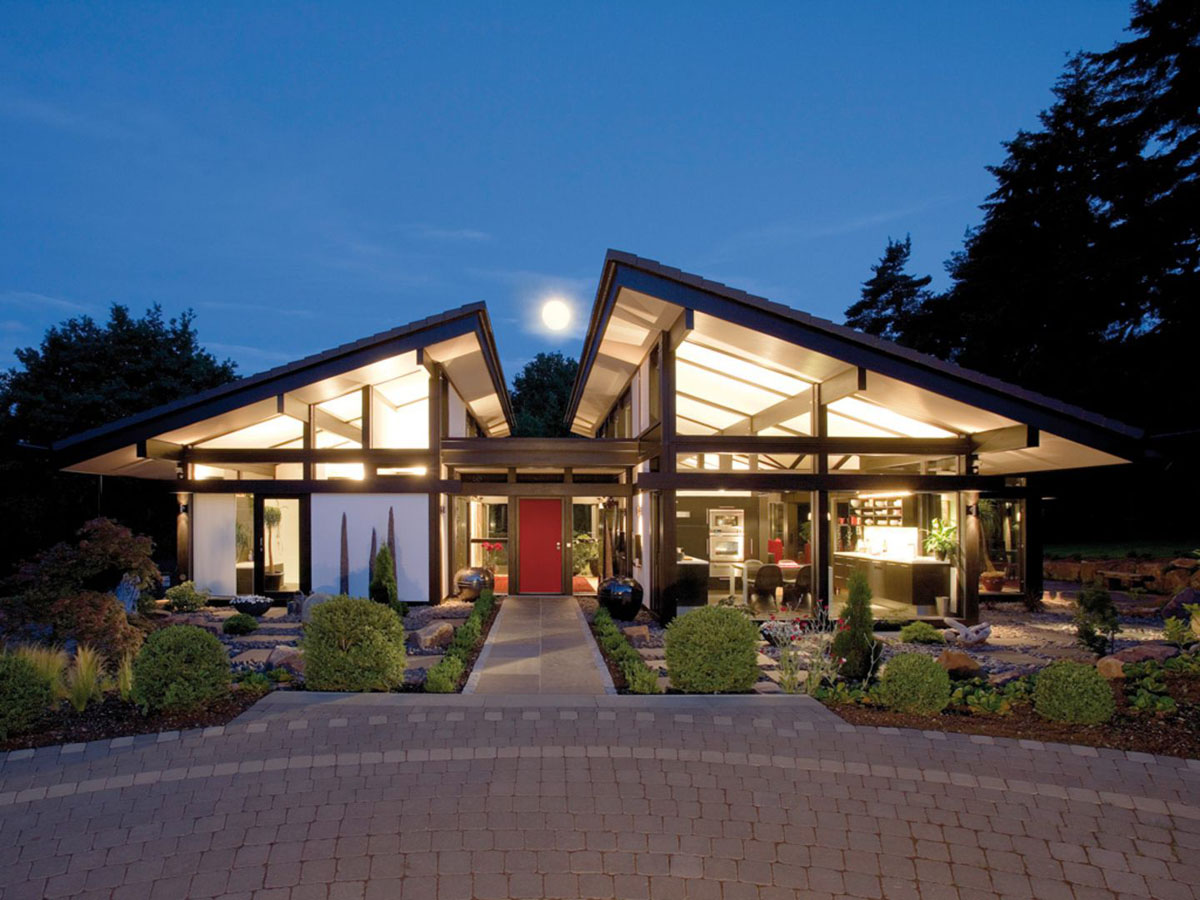 This stunning minimalist bungalow with modern timber-frame architecture in wood and glass was developed by German firm HUF HAUS.
Inspired by ancient timber framed homes in the northern Alps, the house has a modern smart design with an attractive façade of a mountain chalet.
The energy-efficient environmentally responsible home is one of many models that can be custom designed by HUF HAUS.