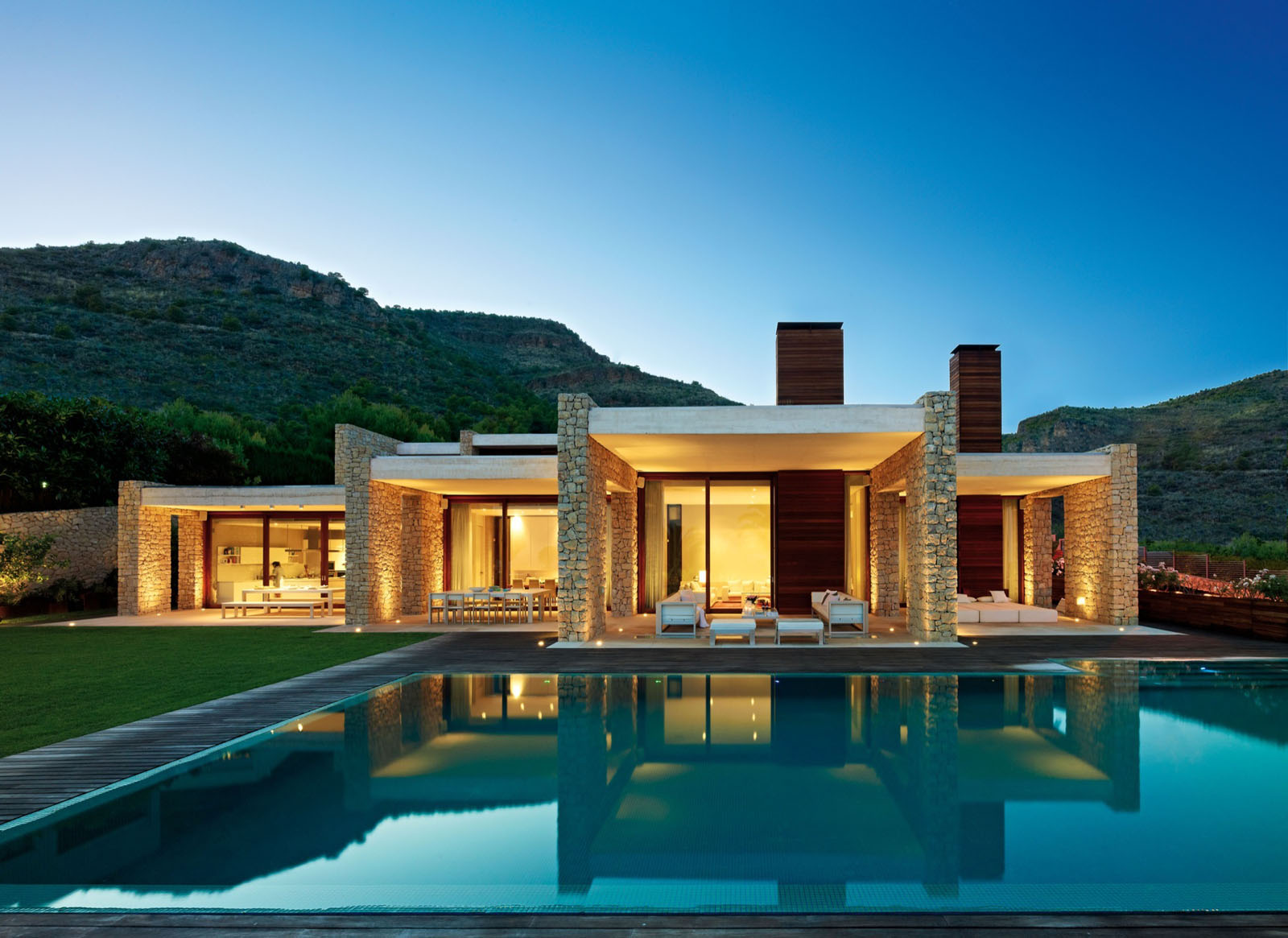 Located in an elevated residential area by the hillside that leads down to the sea in Monasterios, Spain, this minimalist stone house designed by Valencia-based Architecture Studio Ramon Esteve is built as a compact volume of differing heights, in a style determined by the main walls.
A series of open courtyards of the house connect the sequence of spaces.
The house is enclosed by large glass panels protected by removable wooden panels.