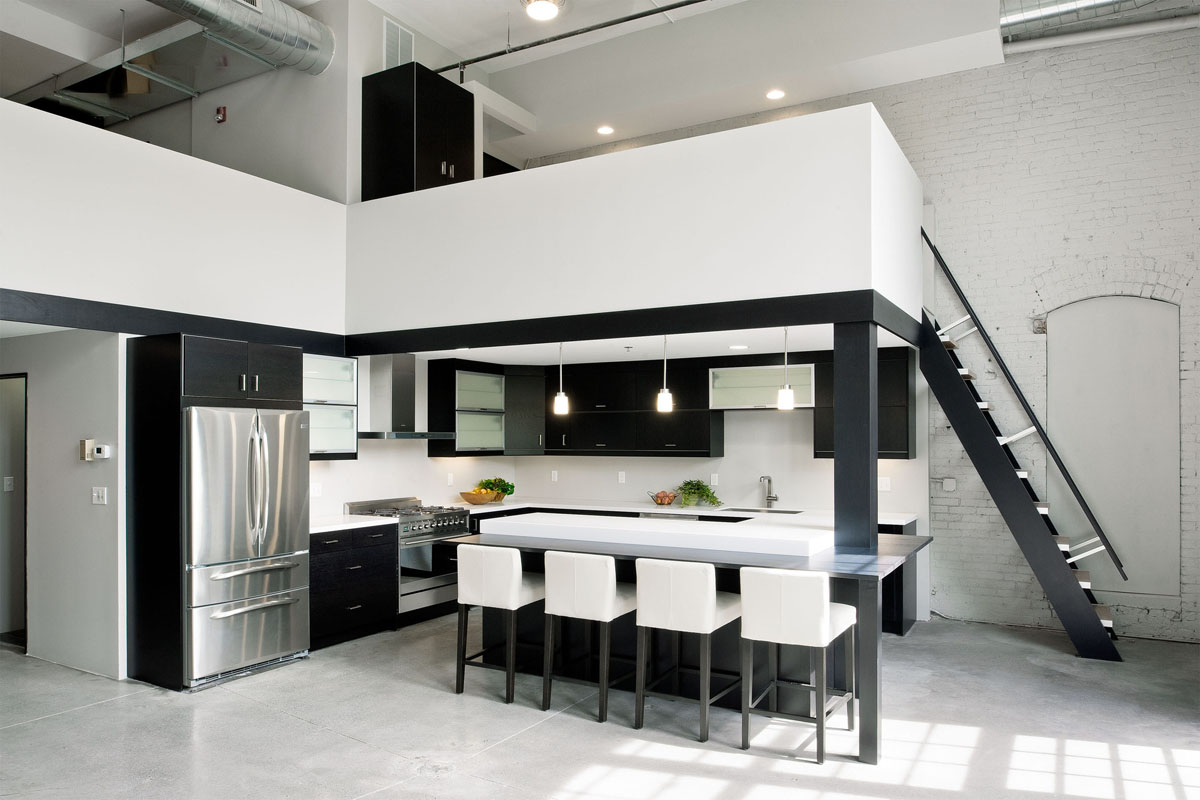 This elegant modern private residence is the former Boiler Room of the Lebanon Mills manufacturing complex in Pawtucket, Rhode Island.
Designed by Stack + Co., the three-level 1,654 square foot home with two bedrooms and two bathrooms also has an 1,287 square foot office space for the owner.
The loft features 30′ high ceilings. The kitchen and living area features 15′ high arcaded windows with French doors that lead out onto a deck with views onto the Blackstone River.