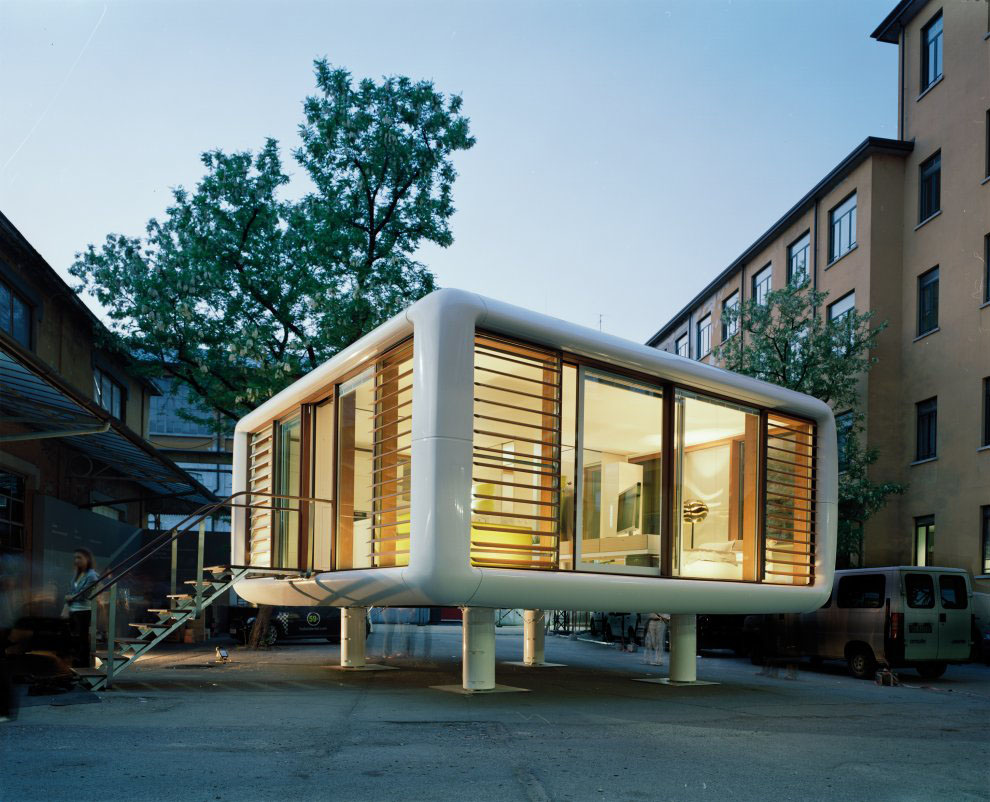 Imagine having your own little loft home transported to any site you want by helicopter. LoftCube by Werner Aisslinger is a prefab module designed for those who want to take their home with them wherever they go, or for anyone who wants a simple sustainable temporary home.
This lightweight structure can be set up in three days. Water and electricity connections run through its feet. The exterior is made of the kind of fiber glass reinforced plastic used for yachts.
The mobile LoftCube can be placed on rooftops, by the lake, anywhere in the countryside, or even as a floating home. The futuristic architecture looks like a space pod with large windows.