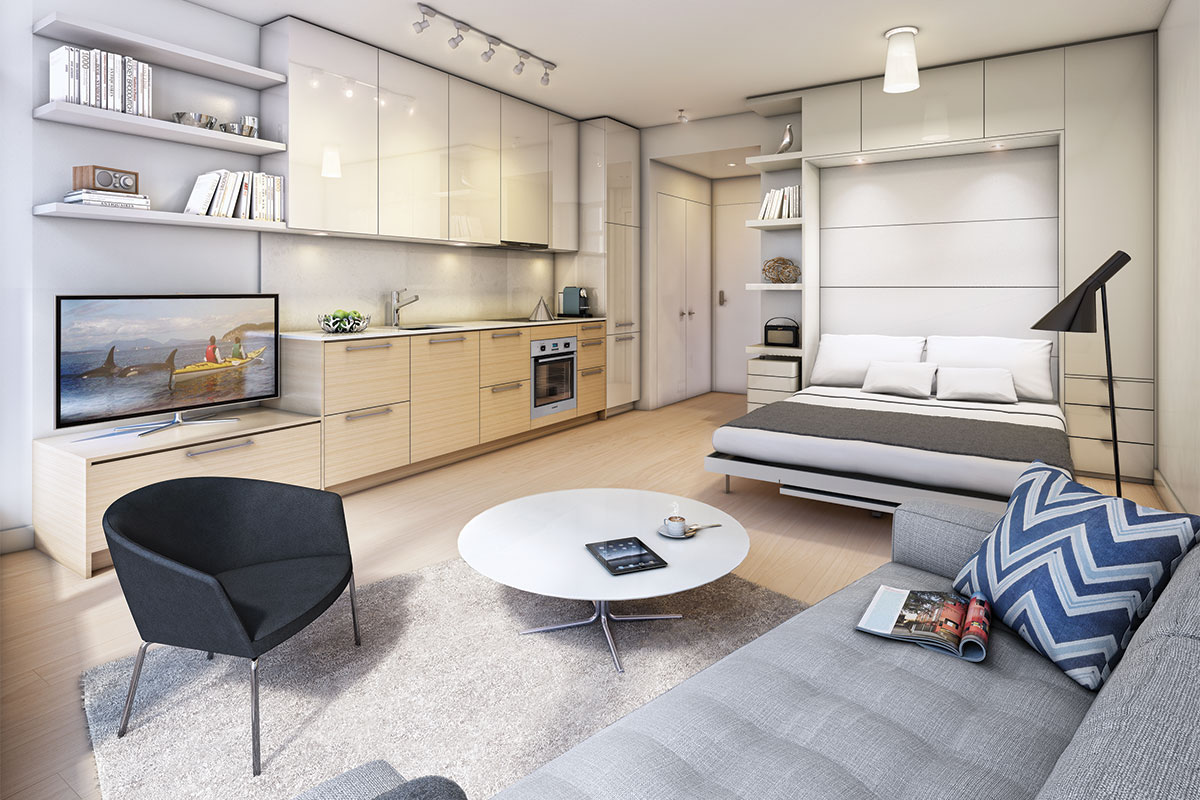 The Janion Waterfront Micro-Loft project in Victoria, British Columbia, Canada is located in the historic Janion Hotel Building. Inspired by small space living concepts in Europe and Asia, the micro studio condo apartments measure as small as 243 to 352 square feet which cost less, use less energy and require less maintenance.
The 1891-vintage building has newly constructed six-storey structure added to the rear of the heritage building, and the ground floor converted into commercial space.
The design of the micro condos creates light-filled living spaces. Each unit has a built-in queen size wall bed with integrated dining table.