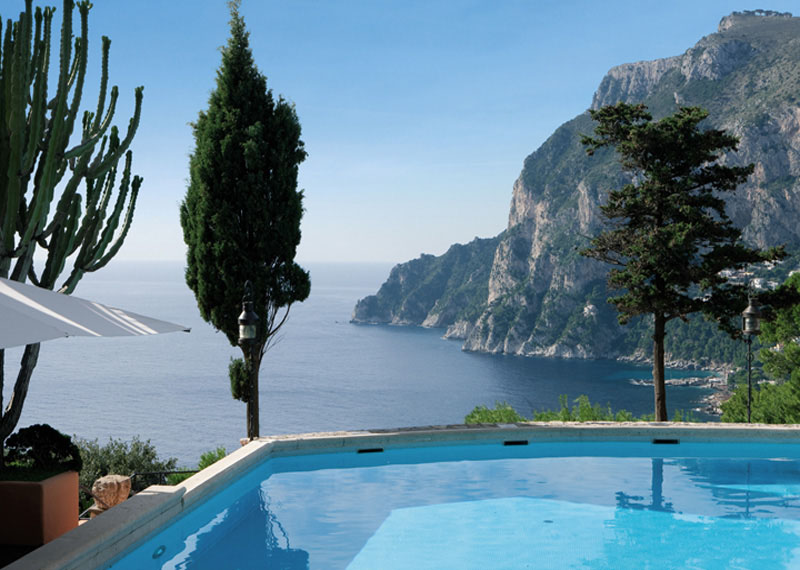 The dramatic design of Hotel Punta Tragara located on the island of Capri, Italy provides a majestic setting for this stunning retreat.
Originally built as a private villa in 1920 on the suggestion of French architect Le Corbusier, the property was sculpted out of the rock face with unobstructed views of the famous Faraglioni rocks.
During World War II, the villa was the headquarters for the American Command which hosted guests such as General Eisenhower and Sir Winston Churchill. Later, it was turned into Hotel Punta Tragara in 1968.
The interior decor of the hotel is contemporary Mediterranean with classical artworks from Neapolitan watercolours, sculptures by famous artists and archaeological artefacts.
Each of the room in this boutique hotel has its own unique decor with contemporary flair.