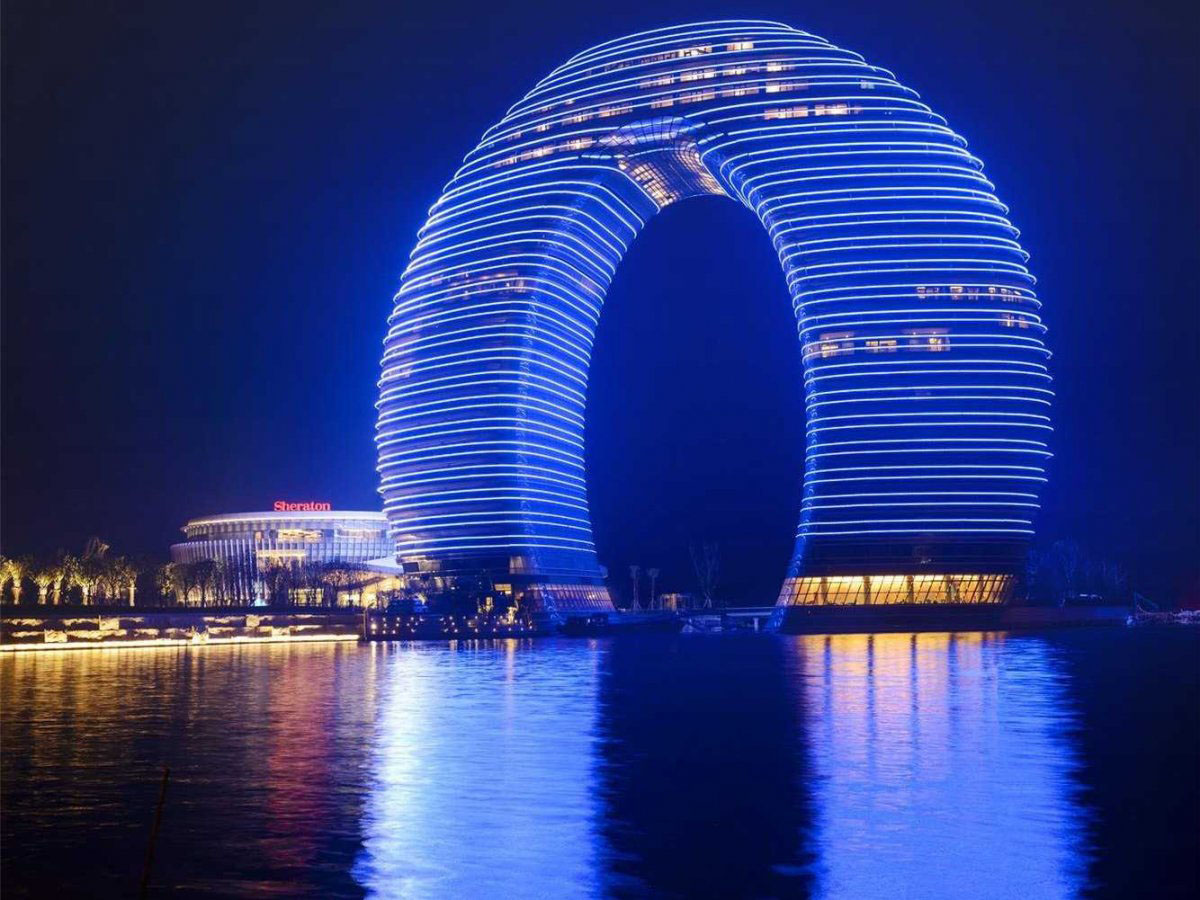 Sheraton Huzhou Hot Spring Resort located on the shores of Lake Taihu in Huzhou, near Shanghai, China is shaped like a horseshoe. It has been nicknamed "Horseshoe Hotel" and "Doughnut Hotel". At night, the hotel glows like a giant donut.
Designed by Beijing architect Yansong Ma, the resort offers 282 guest rooms in a 27-storey structure. The shape of the building was inspired by traditional arch bridges depicted in old Chinese paintings.
The lobby is lit by 20,000 Swarovski and European natural crystal lamps, and the floor is paved with Afghan White Jade and Tiger's Eye Stone from Brazil.
There is also a private wedding island designed for guests who wish to celebrate in a unique setting.