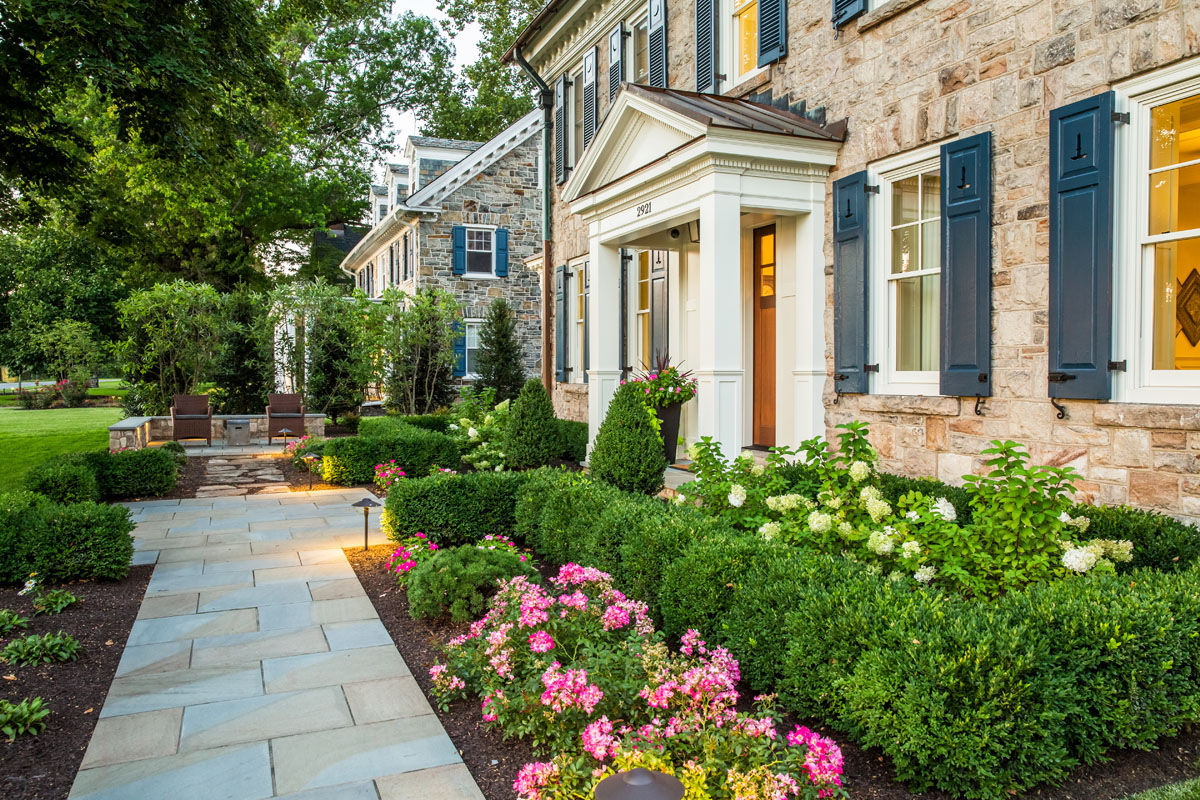 A 19th century Federal Style mansion in Harrisburg, Pennsylvania has been updated with a beautiful natural flagstone walkway to the front door. Mature design of large shrubs and bushes also provide the exterior with curb appeal. A warm and relaxing patio at the front of the house faces the Susquehanna River.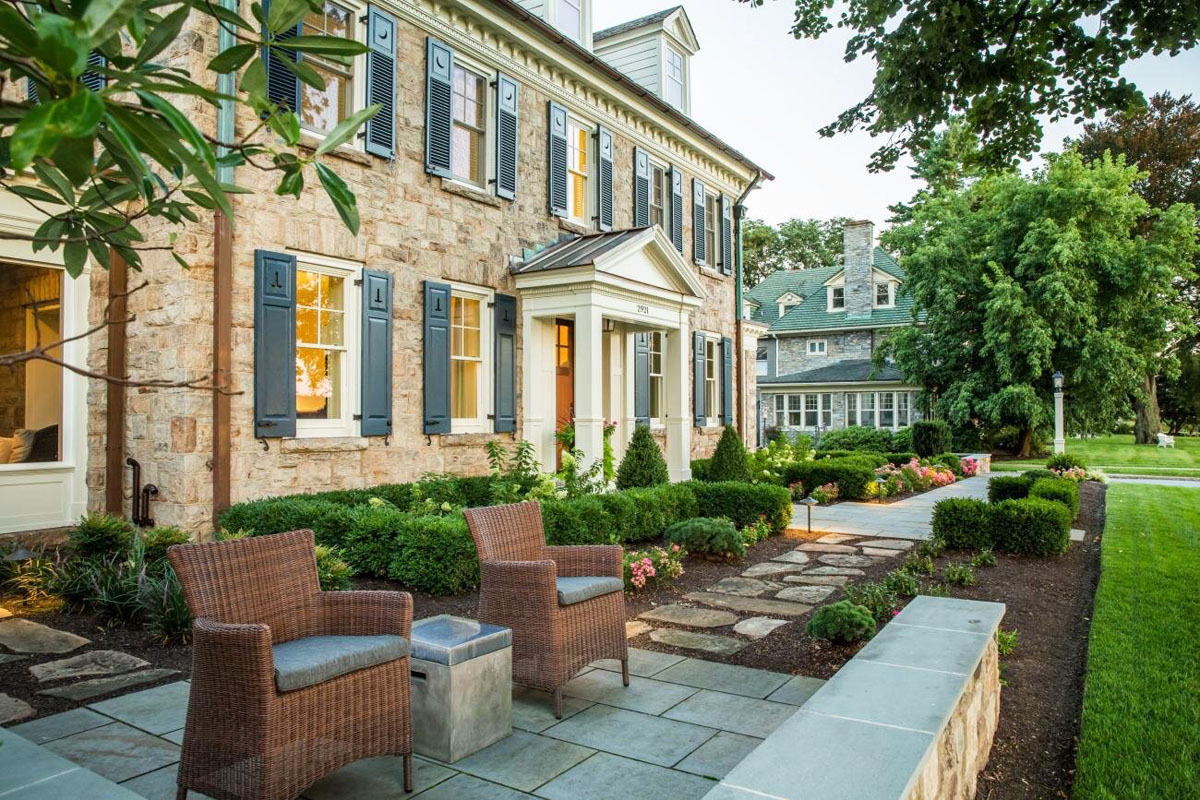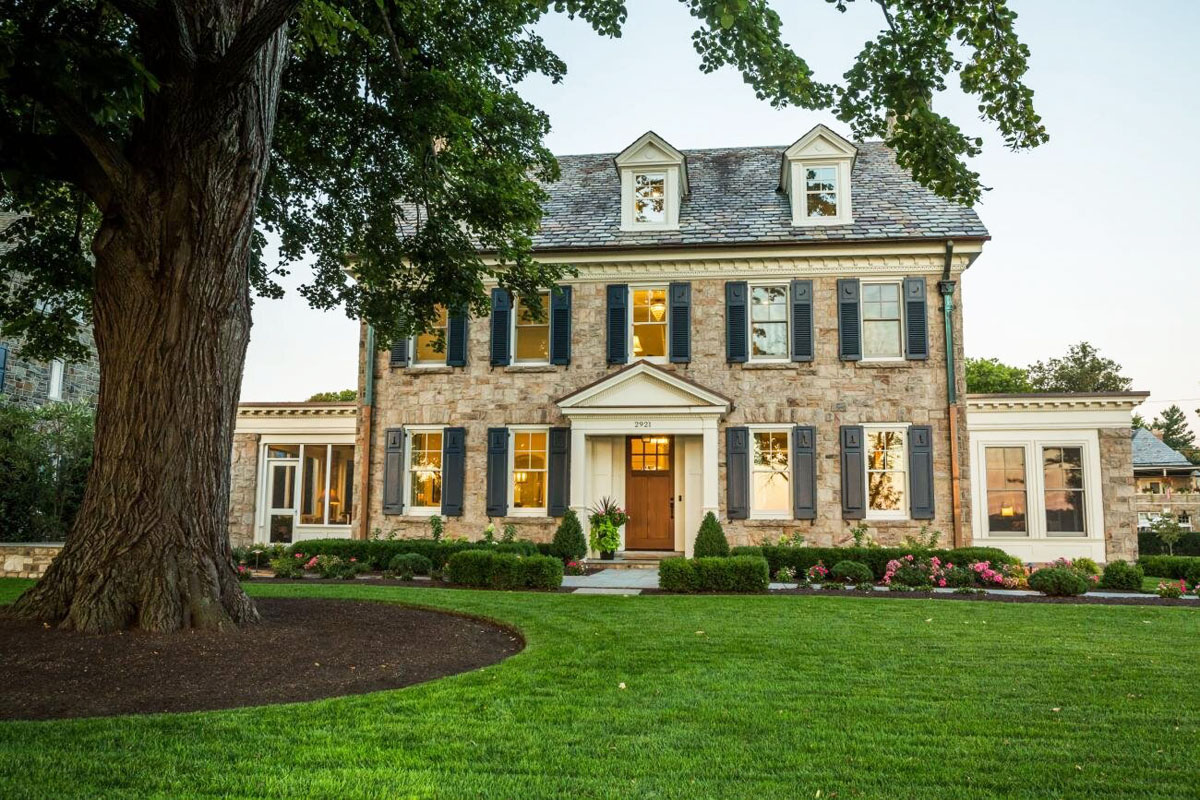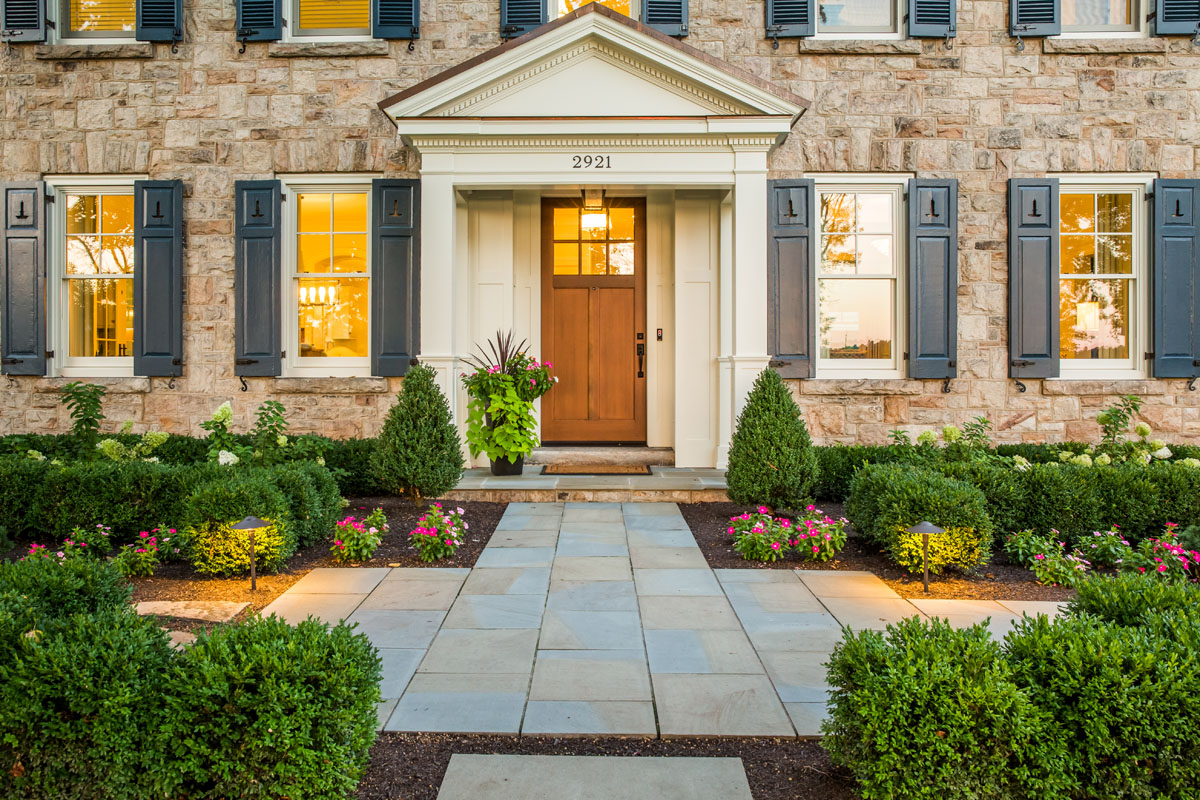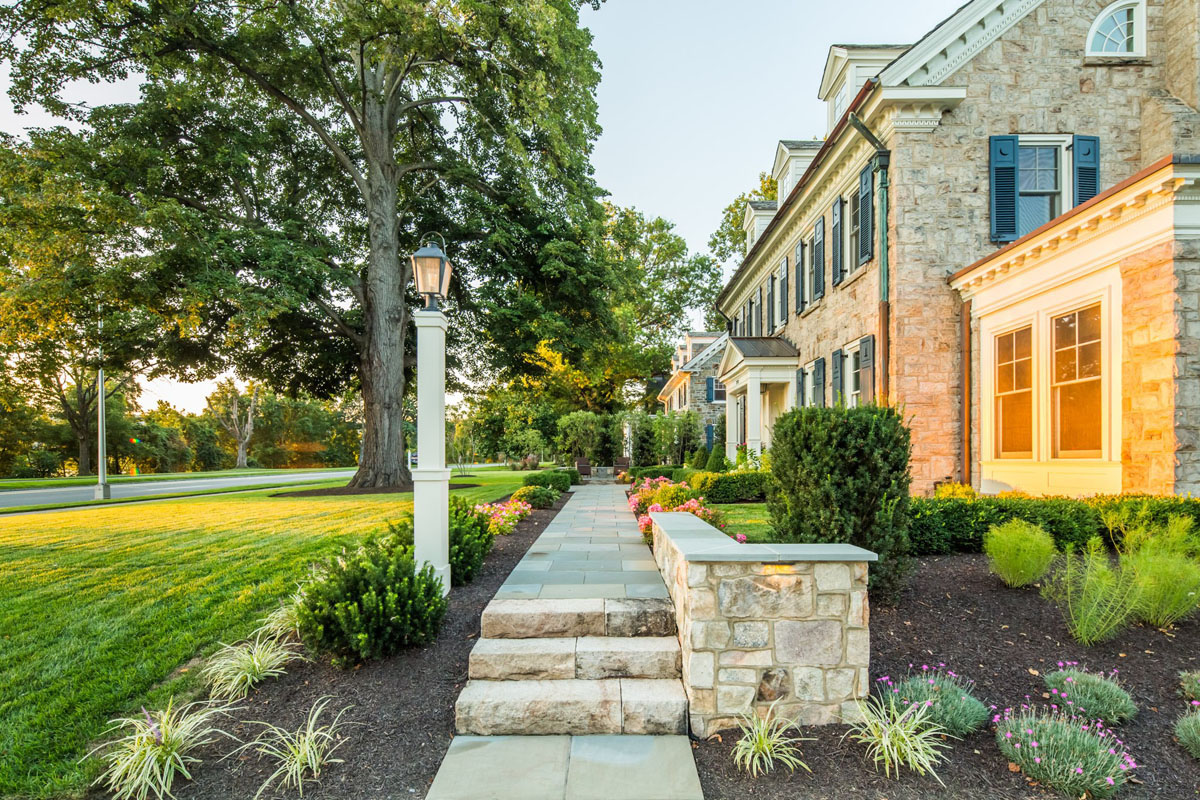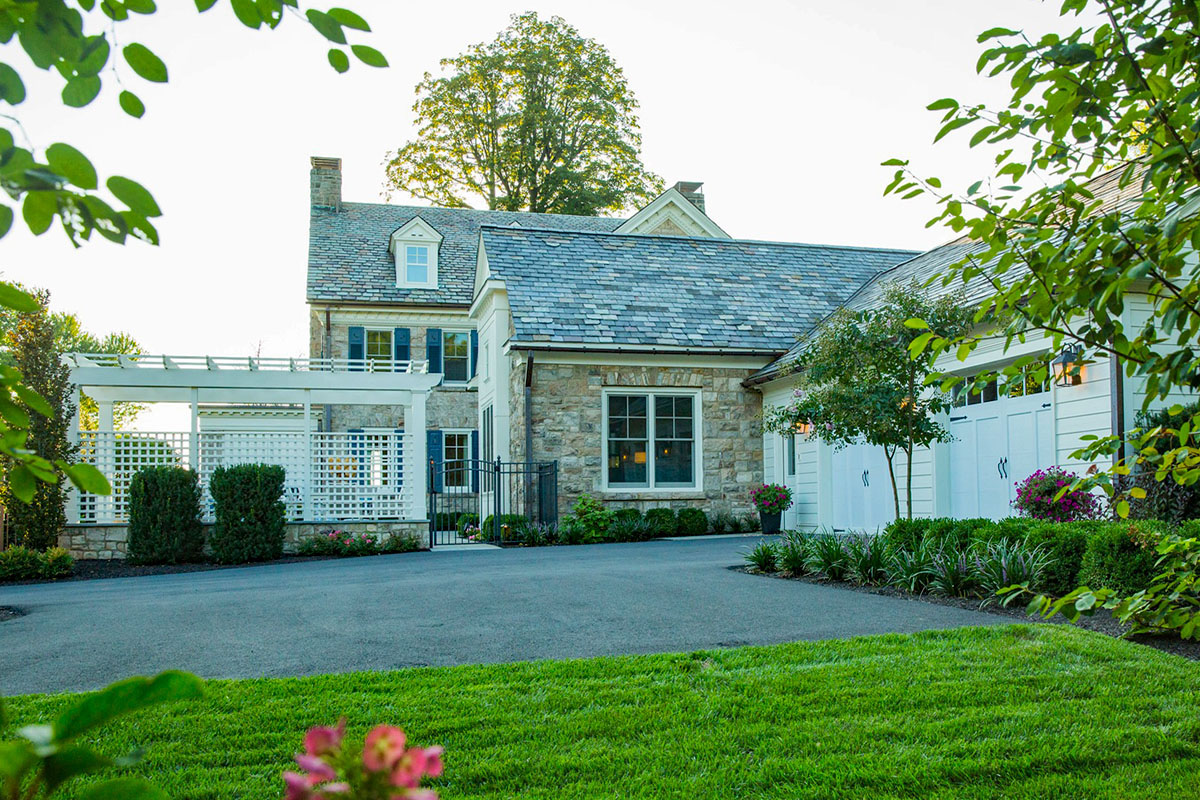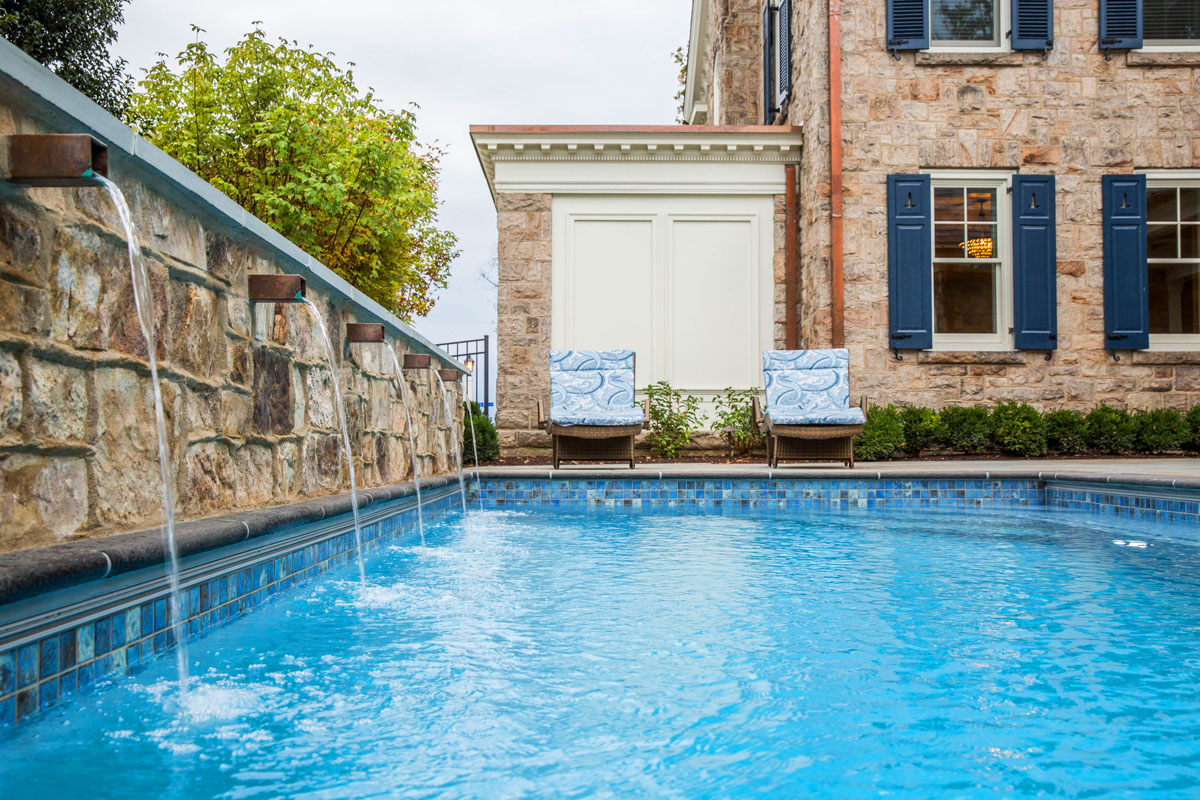 The landscape renovations by GoldGlo Landscapes include a pool courtyard consistent with the original style of the home.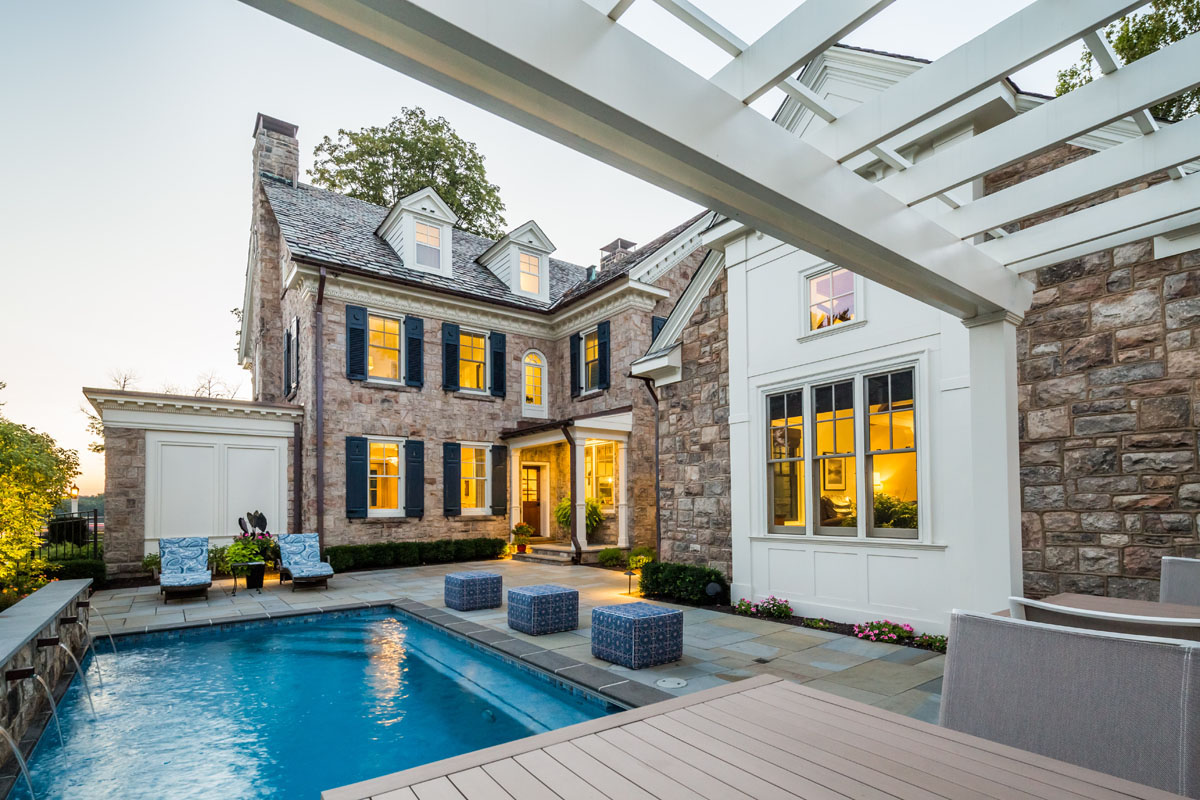 The traditional pool design with water features built into the low stone wall creates a private oasis in the pool courtyard. A poolside pergola positioned at the end of the pool provides a convenient outdoor dining space.