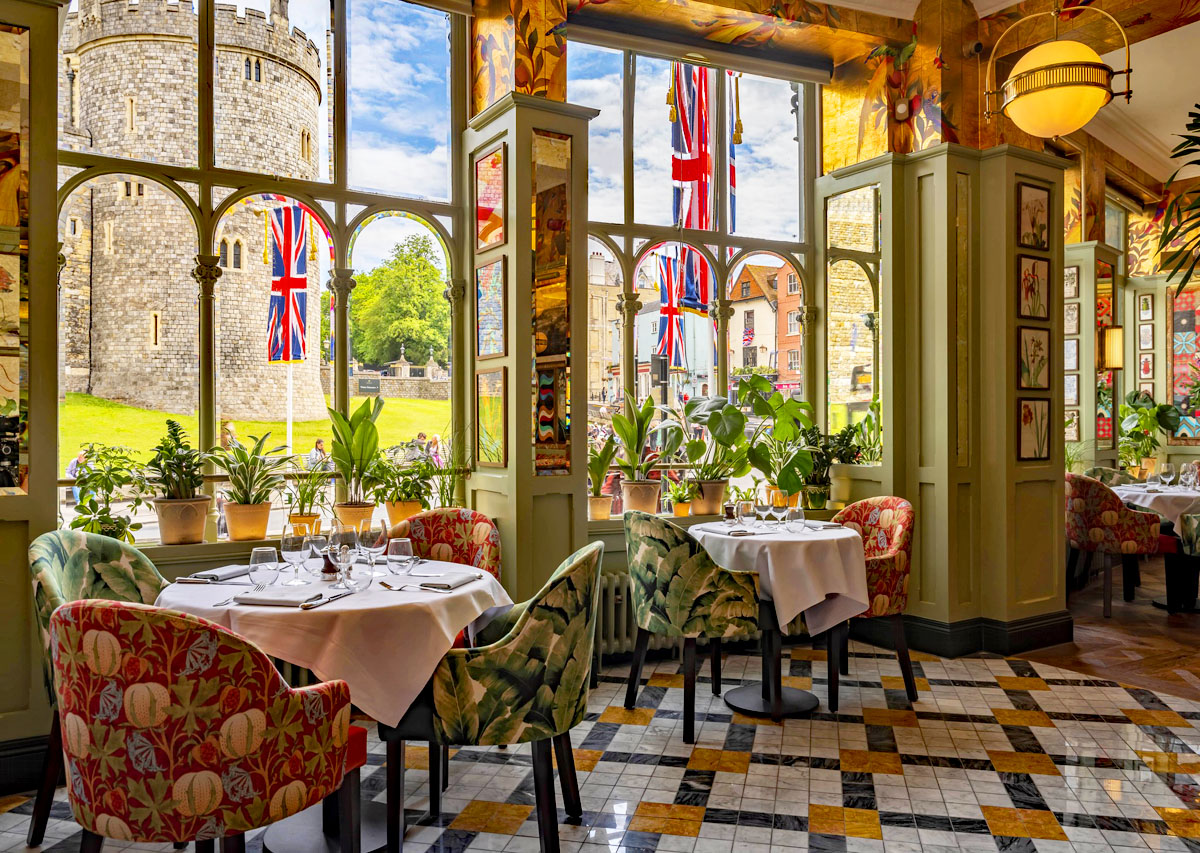 The Ivy Royal Windsor Brasserie in Windsor, Berkshire, England is the town's newest food haven with impressive interiors.
The Ivy Collection's newest restaurant is a sophisticated and friendly place near Windsor Castle where you can sip cocktails or enjoy afternoon teas fit for a queen.
Critically-acclaimed Martin Brudnizki Design Studio was used as an interior design consultant for the elegant brasserie.
The luxurious and exotic design features shades of red and gold on sumptuous soft furnishings and in the sophisticated central bar. Bold colours can also be seen in stunning murals and carefully-curated artworks.
There are also plenty of plants throughout the restaurant that will transport you to another world of exotic opulence.