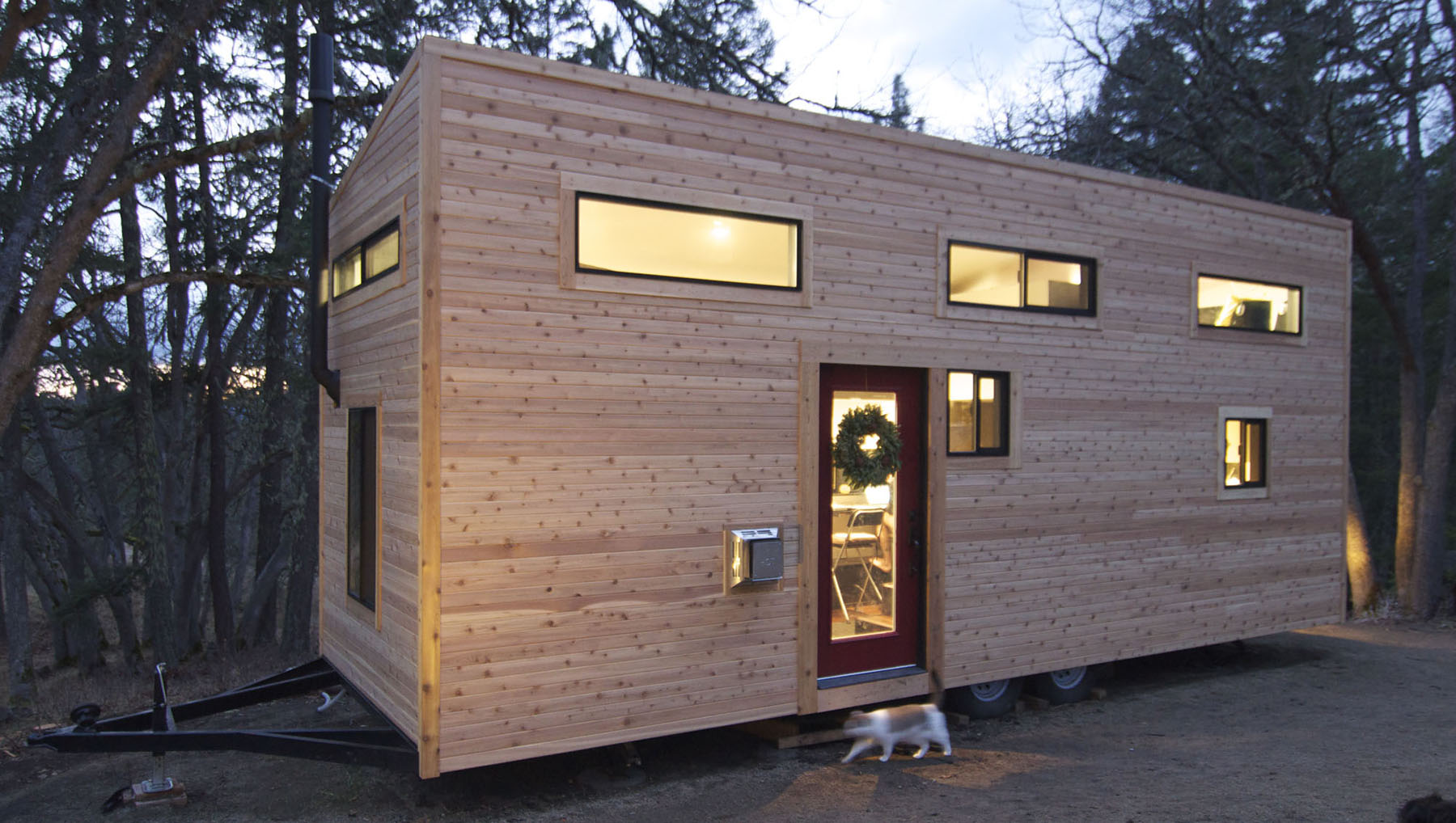 Andrew and Gabriella Morrison have mastered the art of living small in style. Their 221 square feet tiny house project hOMe is a mobile home with an elegant and very functional interior design.
The tiny home features a staircase with storage build under it.
The kitchen is large enough to fit a full size stove and oven. The loft bedroom is very spacious with lots of headroom. There is a second sitting loft area for reading and relaxation.
This environmentally friendly tiny house uses a propane fireplace to heat the interior and has a compost toilet unit to manage waste.
The total cost of building this tiny home including appliances is about US$33,000.
Watch the video to learn more: