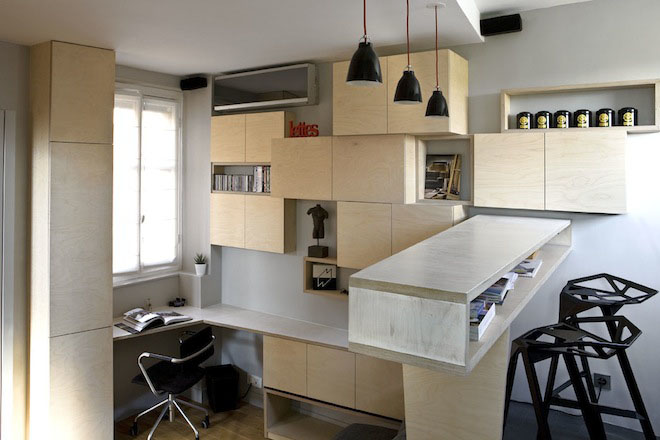 Living in a tiny studio apartment can be a challenge. This 130 square foot micro apartment in Paris, France has a clever design which makes living in a tiny space extremely efficient.
Located in the Montparnasse neighbourhood in Paris, the studio was previously a master bedroom of a large apartment. The owner decided to create a separate studio for rental purpose.
Architects Marc Baillargeon and Julie Nabucet designed a split-level floorplan to divide the space. The kitchen and bathroom are on the upper level.
Every inch of space is used including the stairs which double as storage, and can be tucked away under the platform if necessary.
A bed with wheels can be easily rolled in and out of the platform under the kitchen, and it can also be used as a sofa during the day.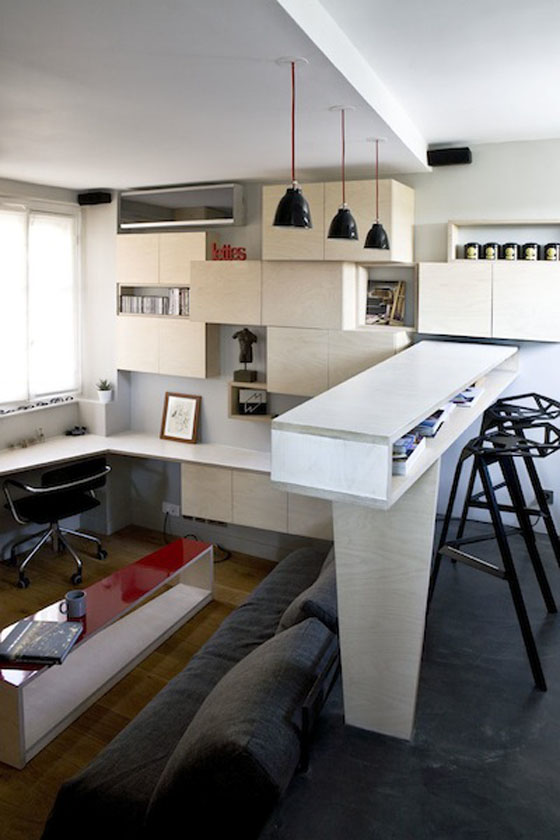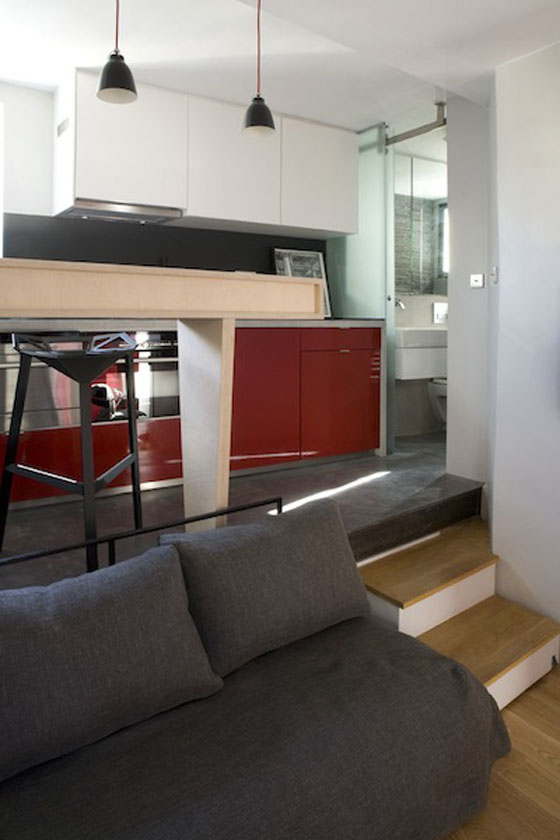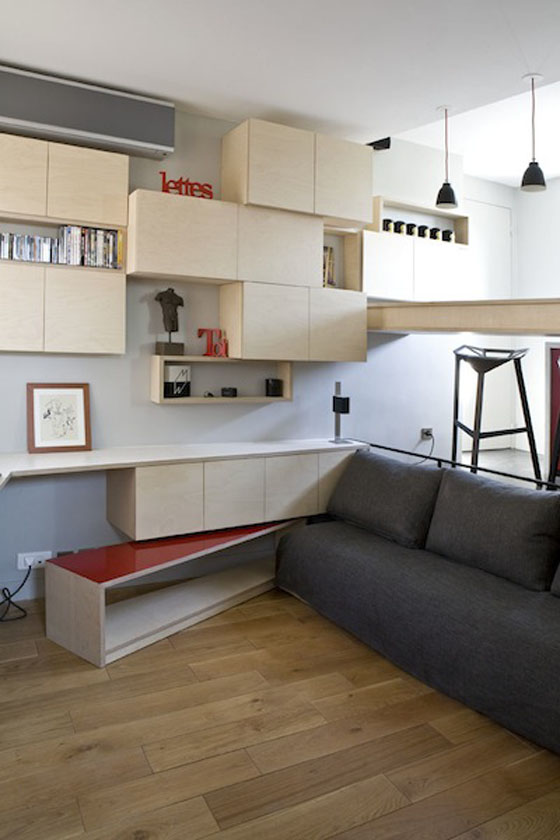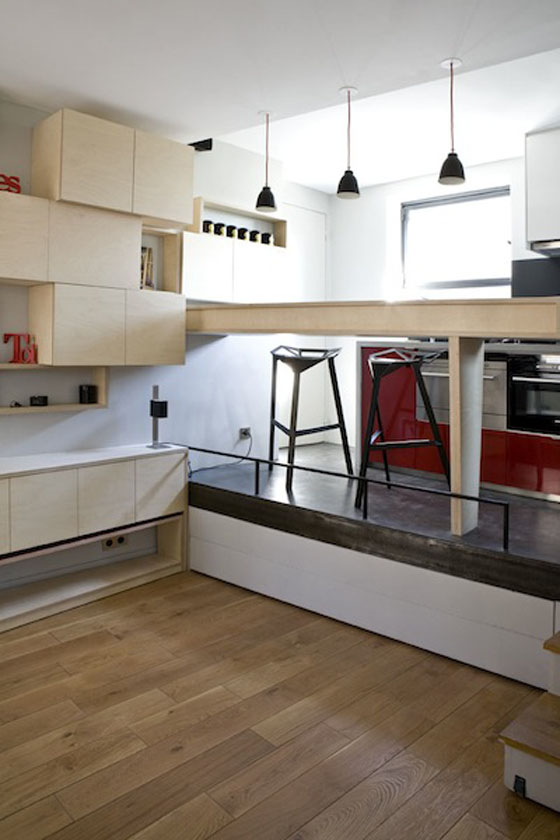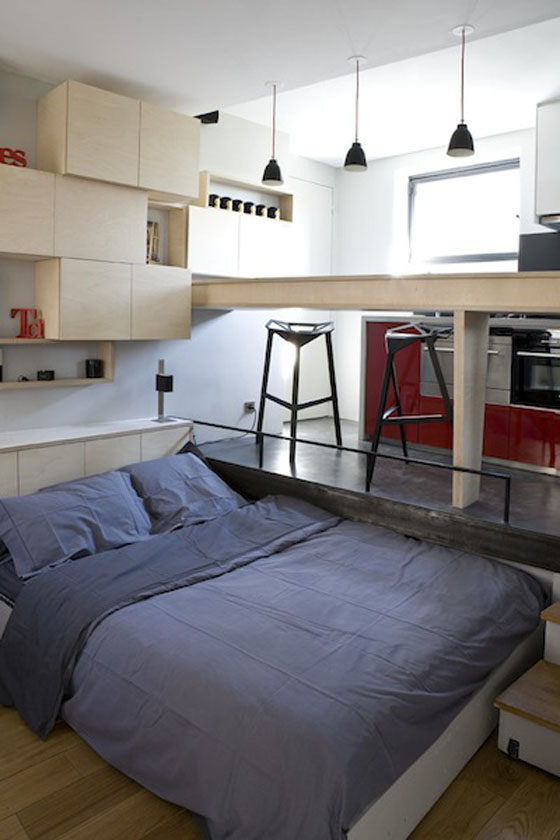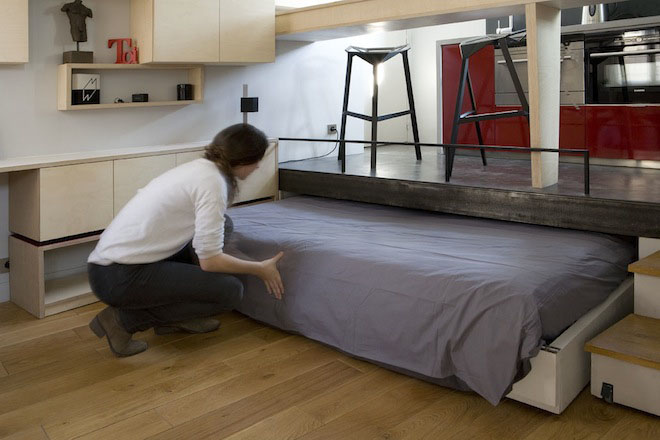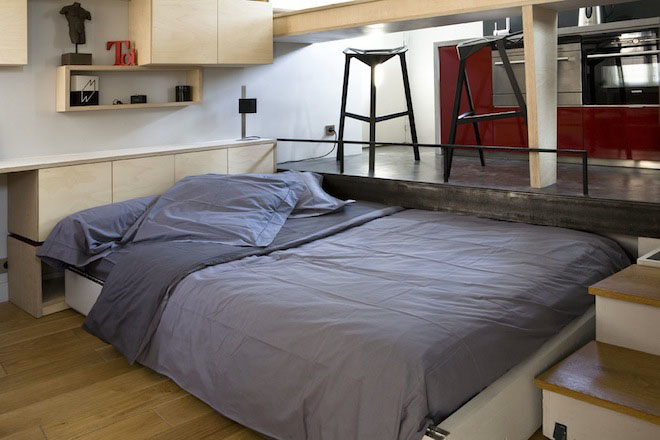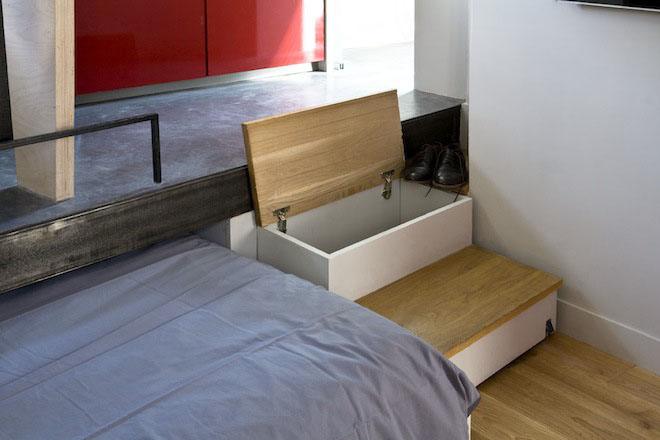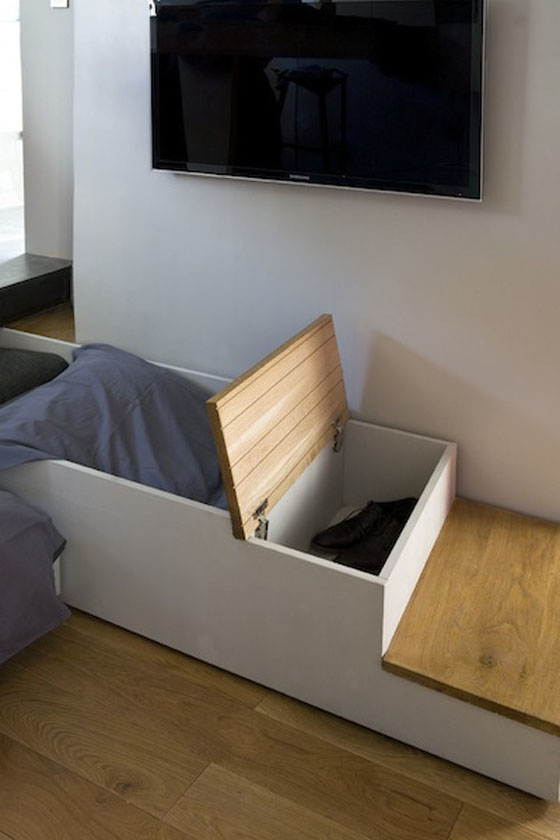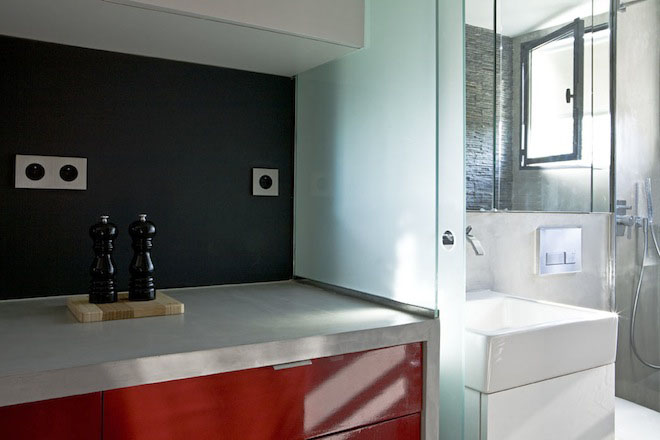 Via: Wired
Related Article: Tiny Bachelor Pad With Multi-Functional Design