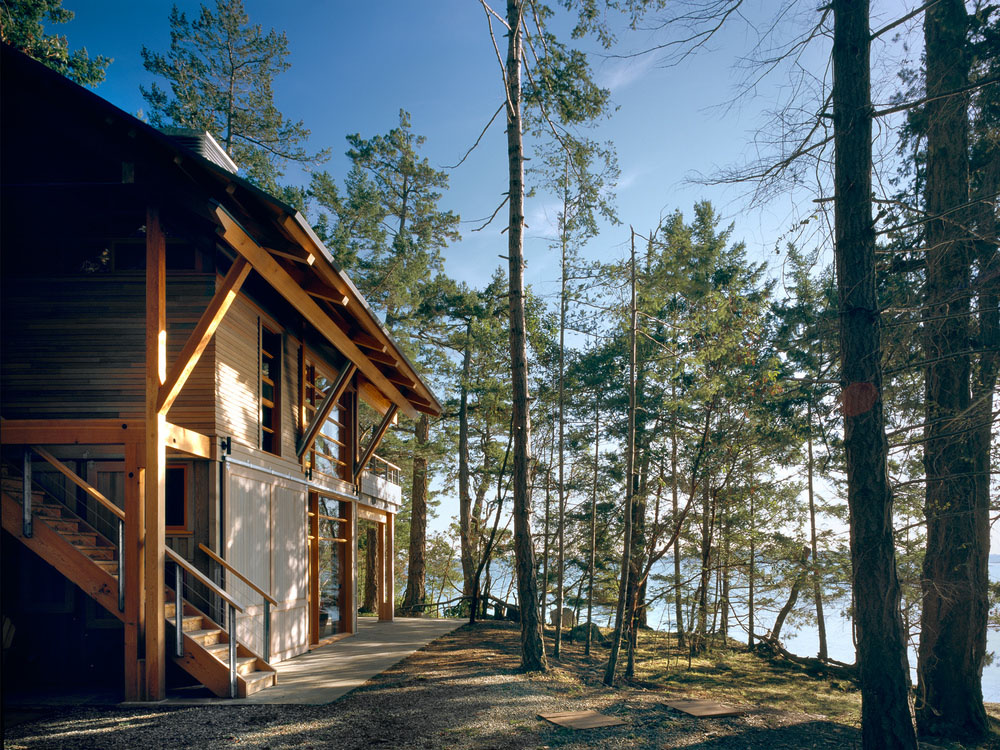 Joe's House is a beautifully constructed dream playhouse within a large compound located in the Gulf Islands, British Columbia, Canada.
Osburn/Clarke designed this private cabin in the woods for a teenage boy. The interior floor area is only 500 square feet (46 square metres), but the side walls on both floors open up entirely, creating seamless indoor/outdoor spaces.
Upstairs, the bedroom literally opens out onto the deck with a bed on tracks that rolls out for sleeping under the stars. Downstairs, the living room opens out to a covered patio.