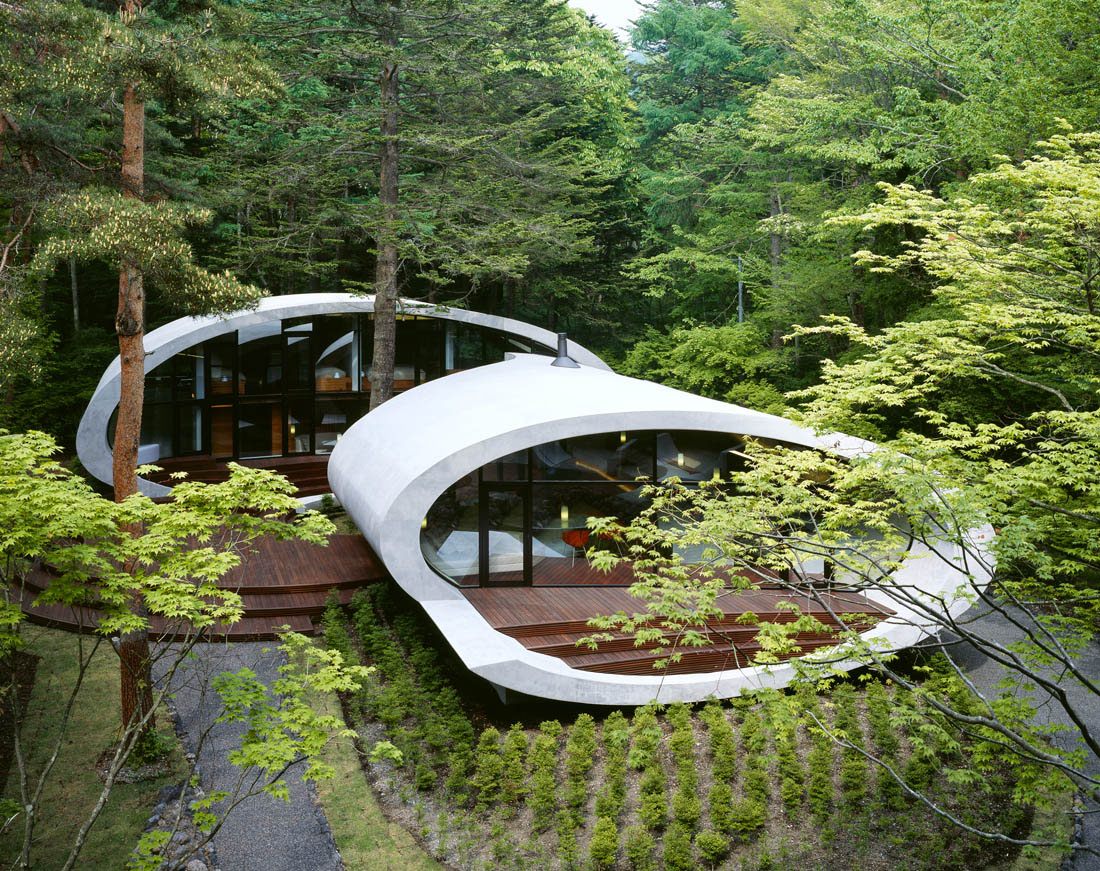 Shell House Villa is located in the Karuizawa region of Kitasaku, Nagano, Japan. Designed by architecture firm ARTechnic, the concrete villa with a large oval shell shaped structure is built in the middle of the forest.
The structure appears to float above the ground like a spacecraft, with trees growing around it, harmonizing the villa into the landscape.
This 329 square meter (3,541 sq. ft.) house has a central control system that enables all mechanical and electrical equipments to be managed by three buttons. A custom made floor-heating system minimizes the use of heat energy.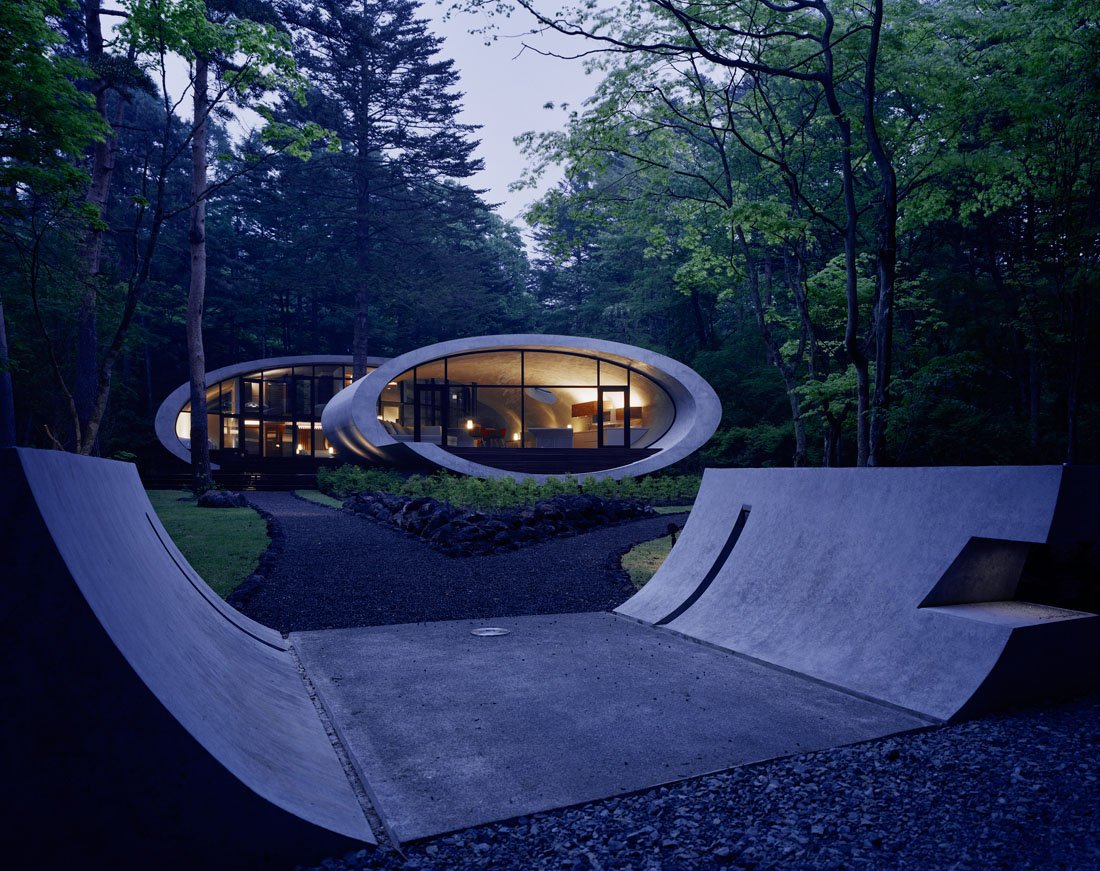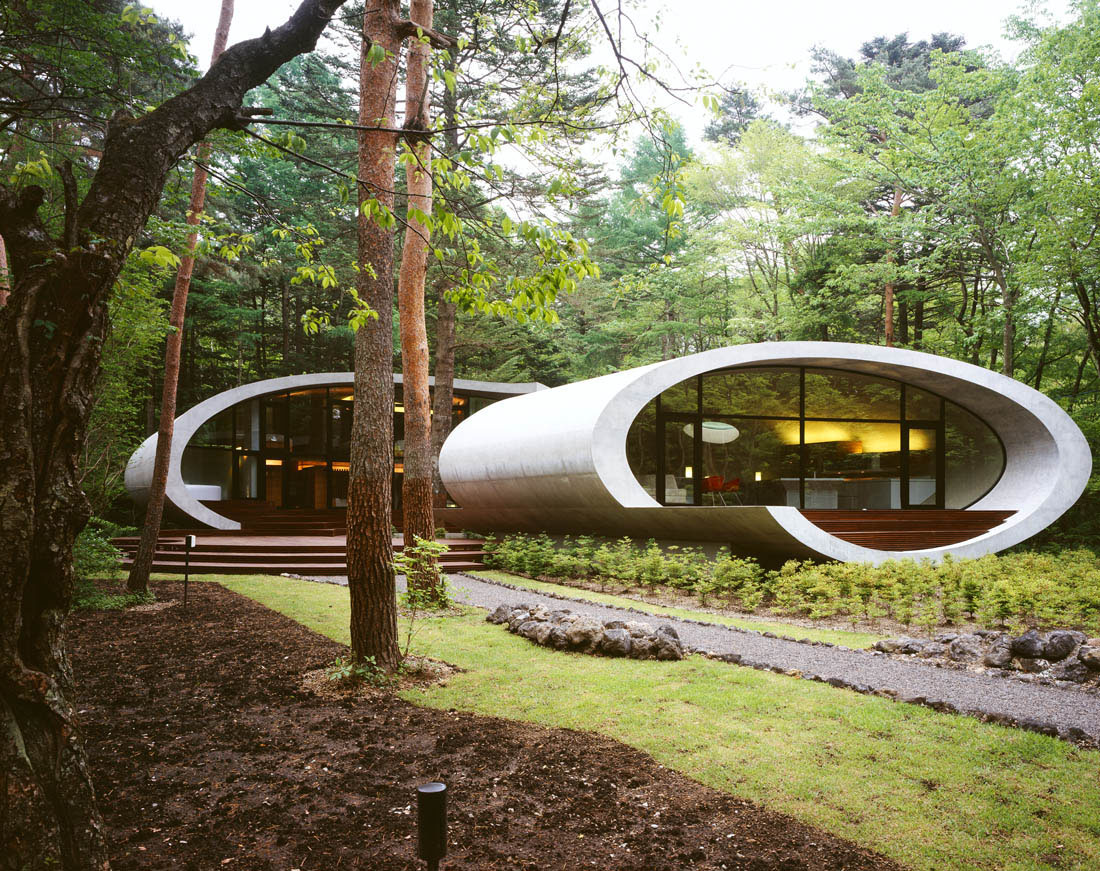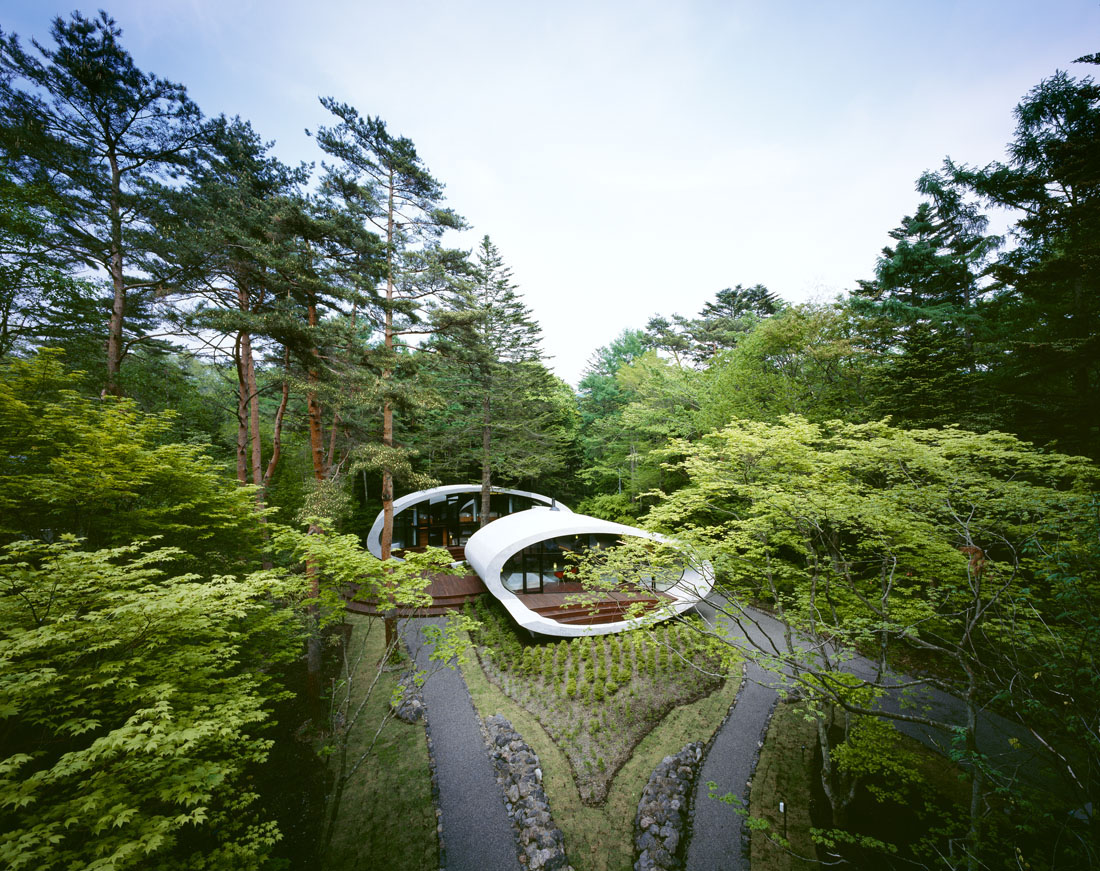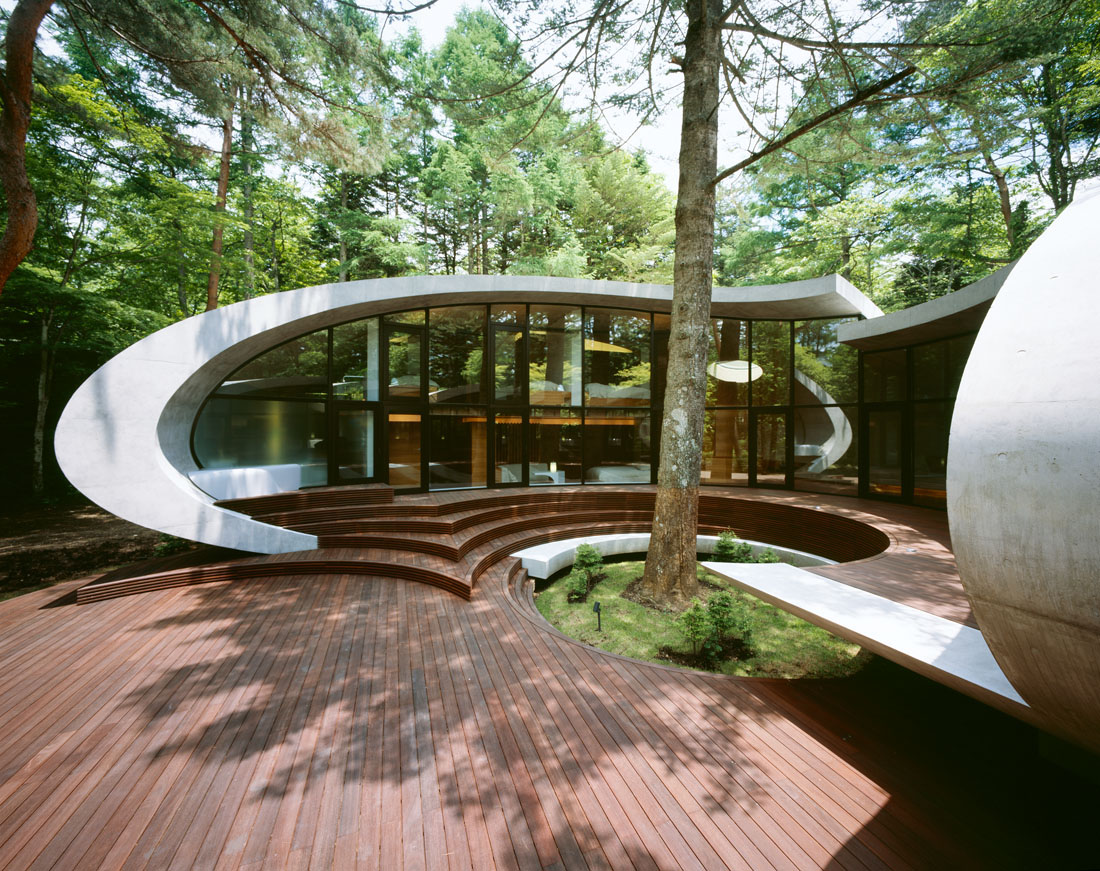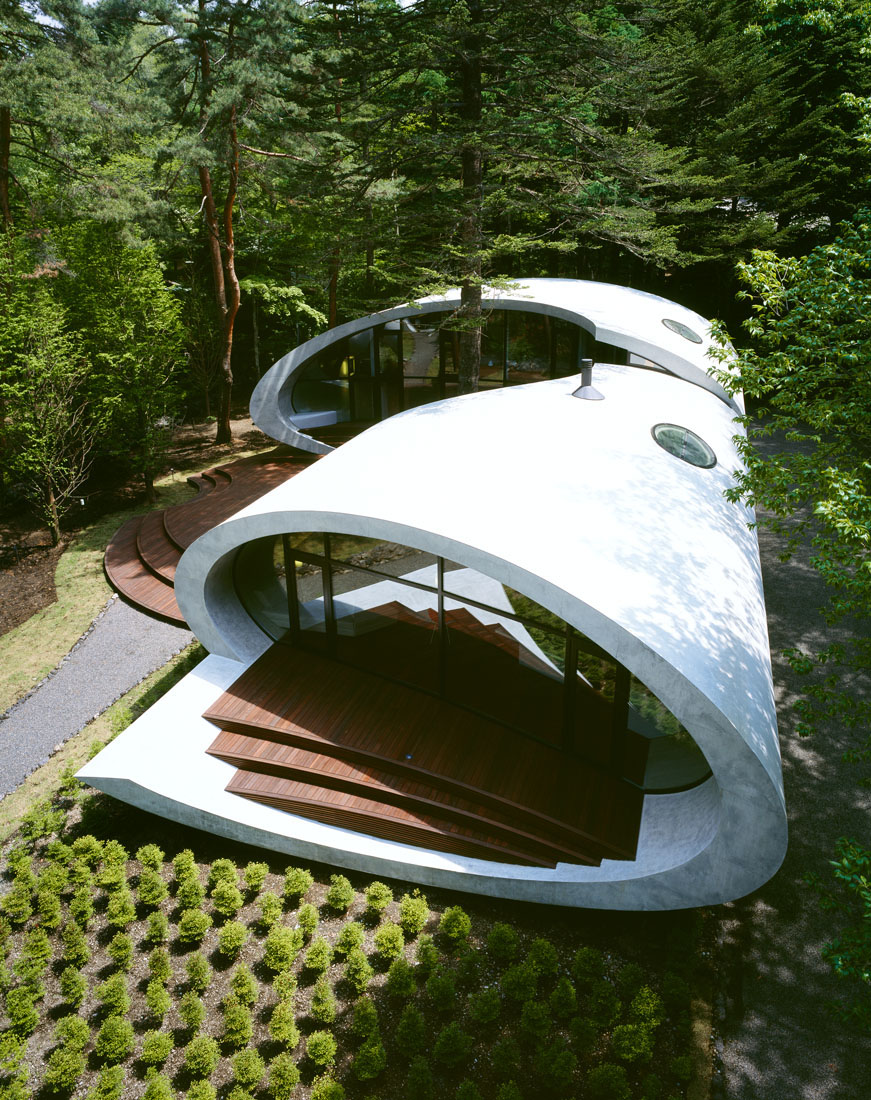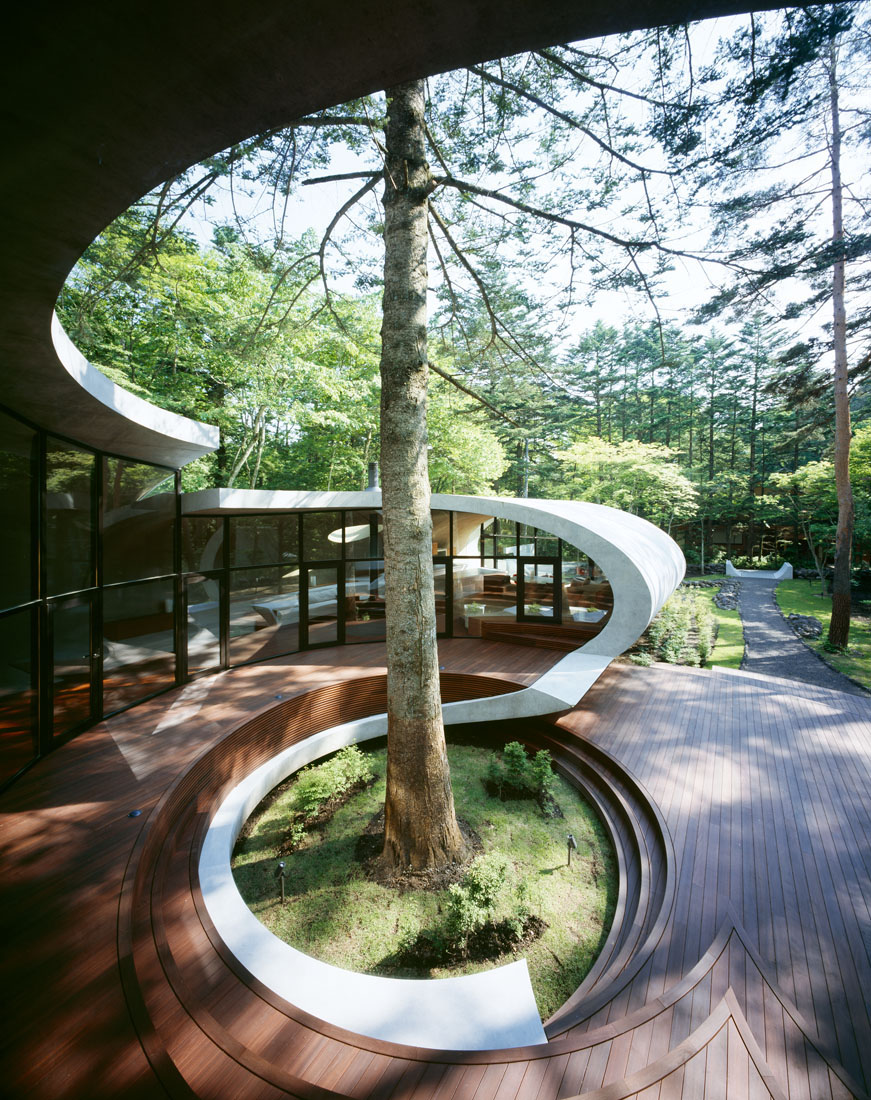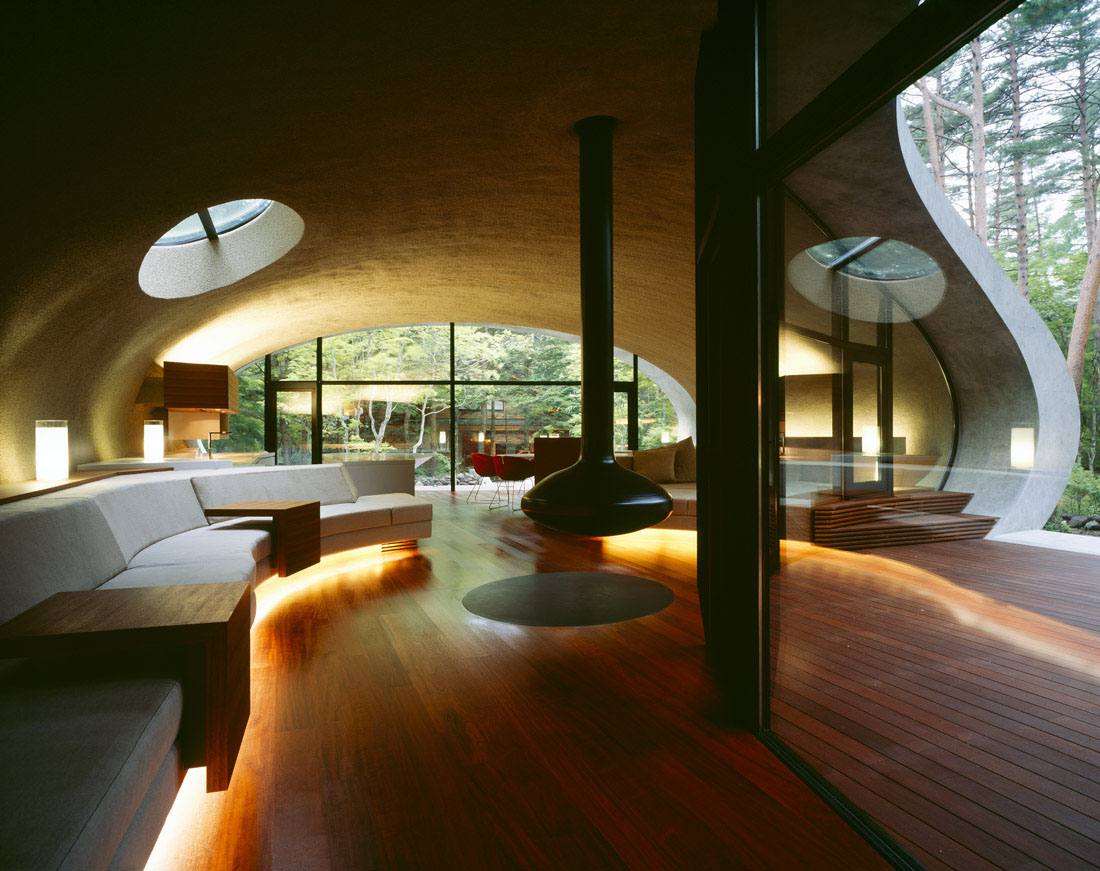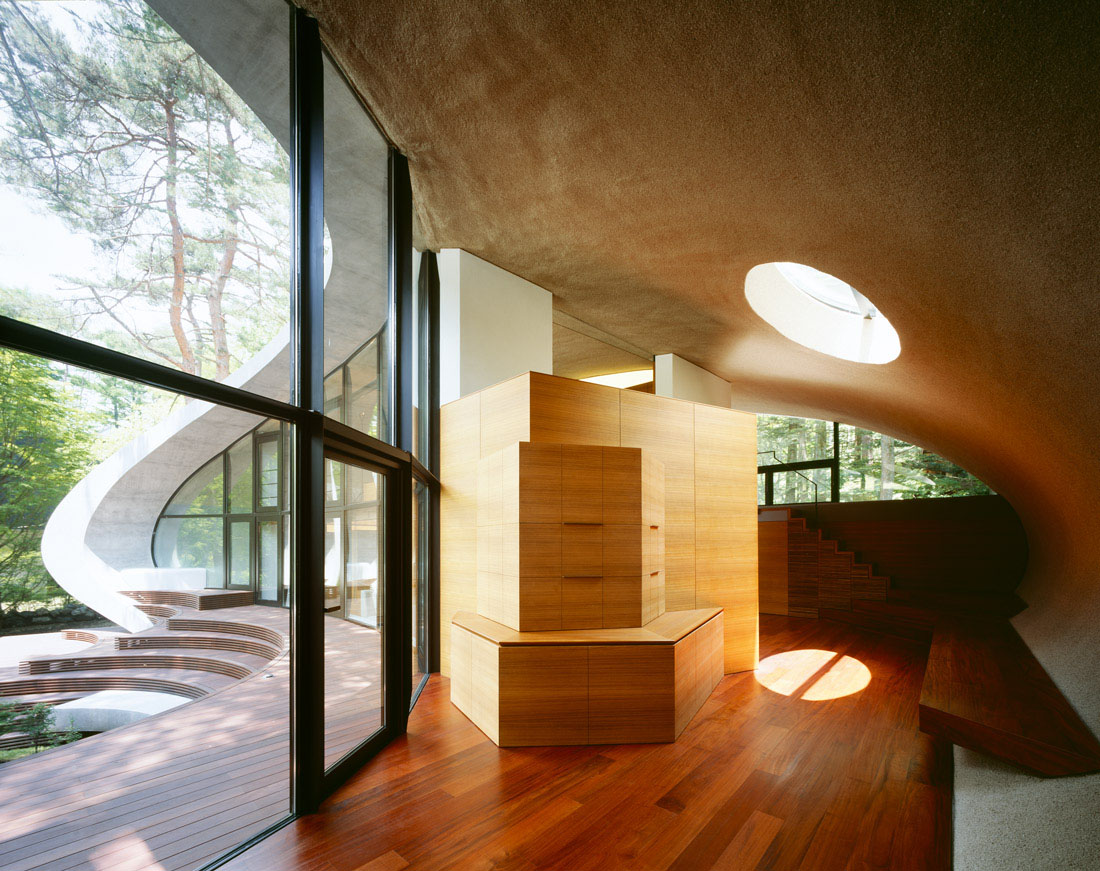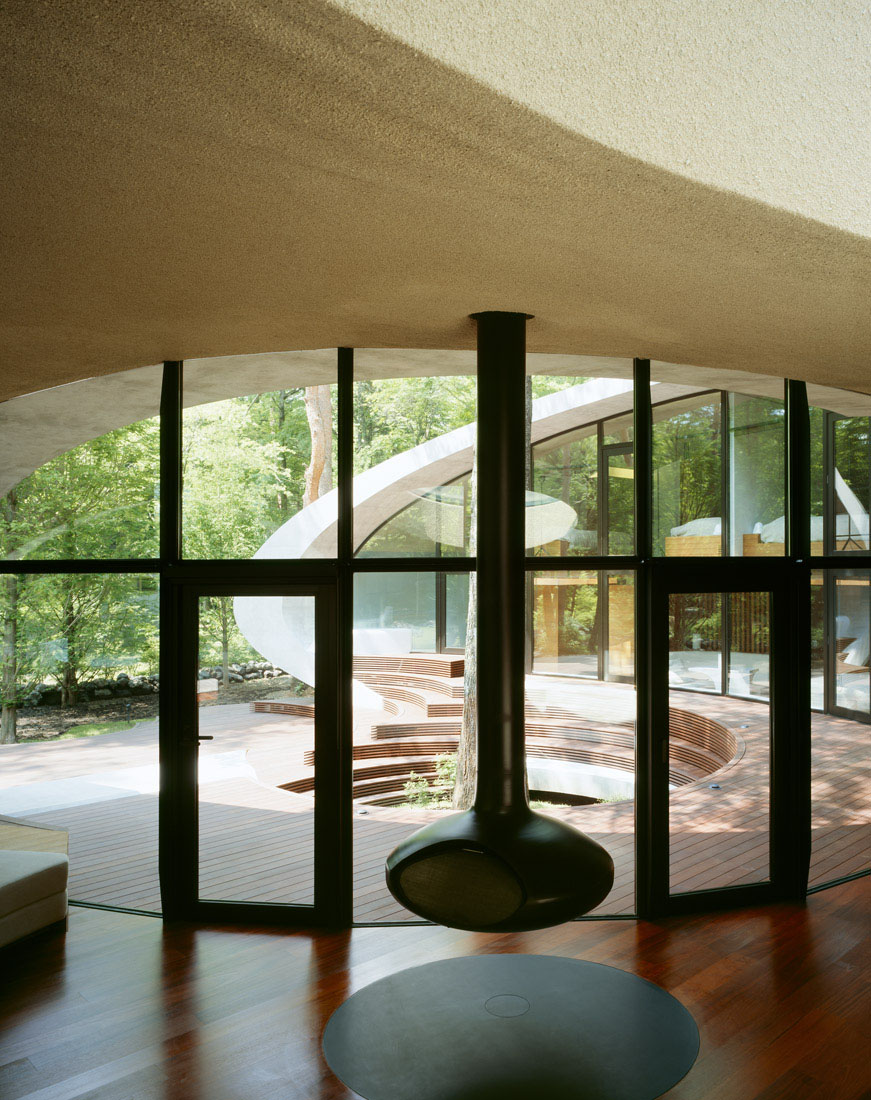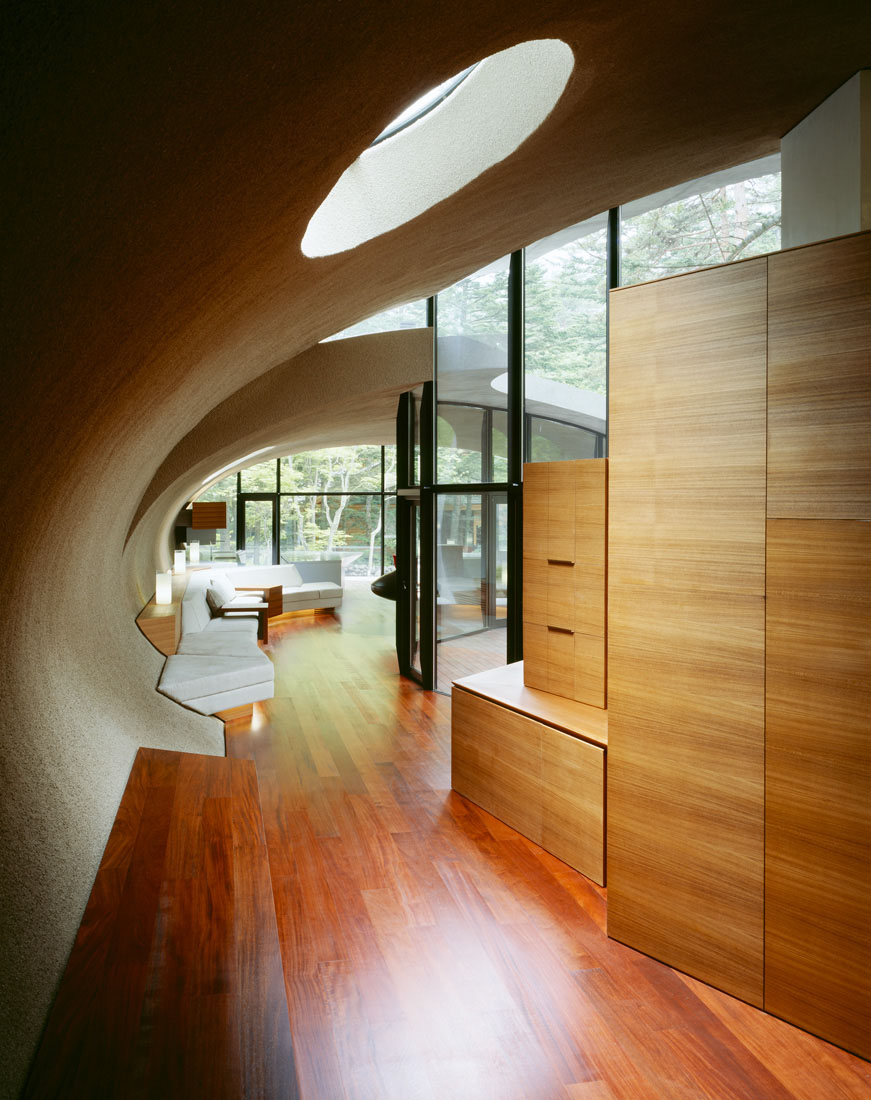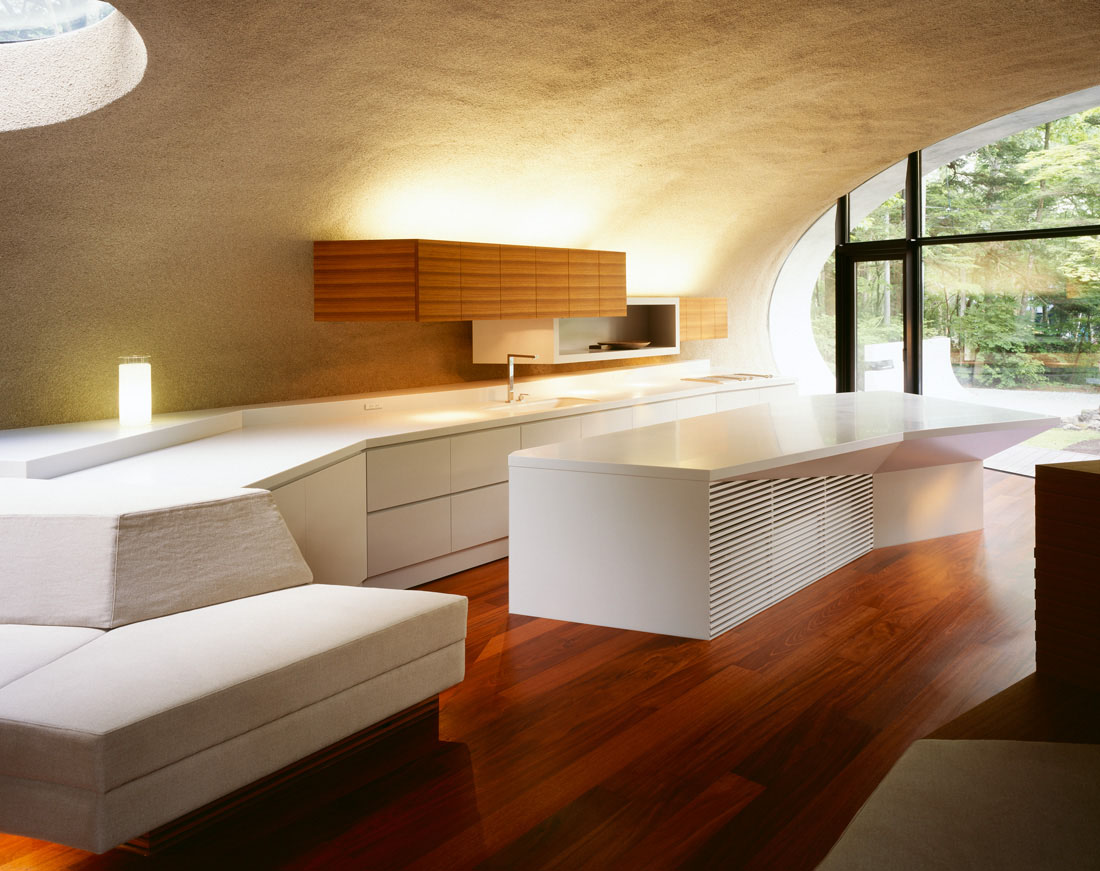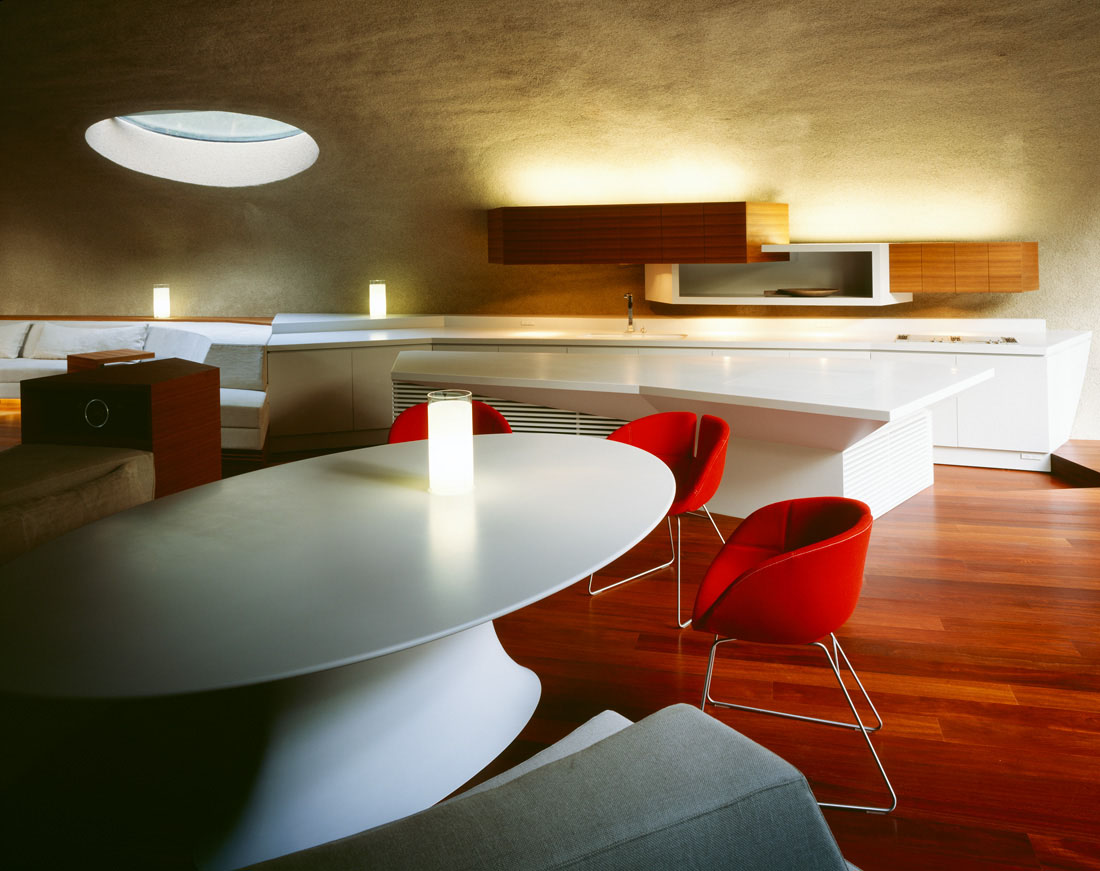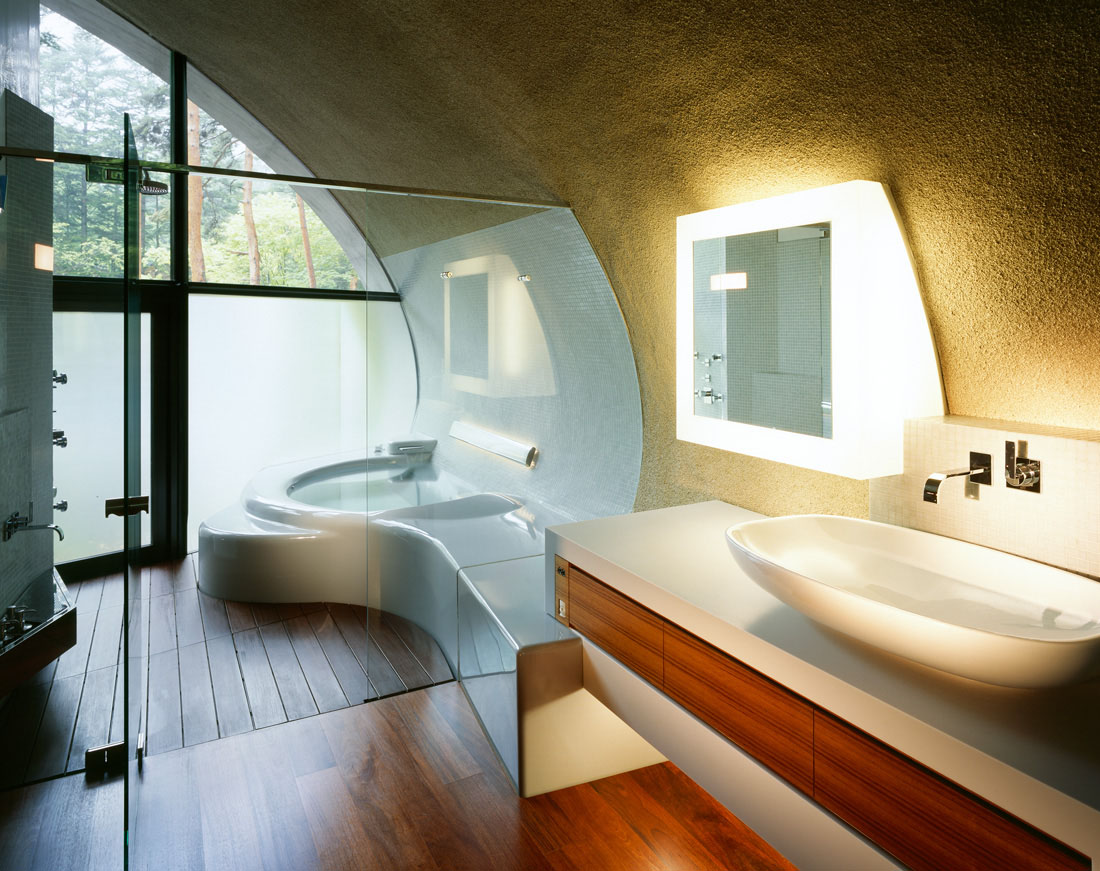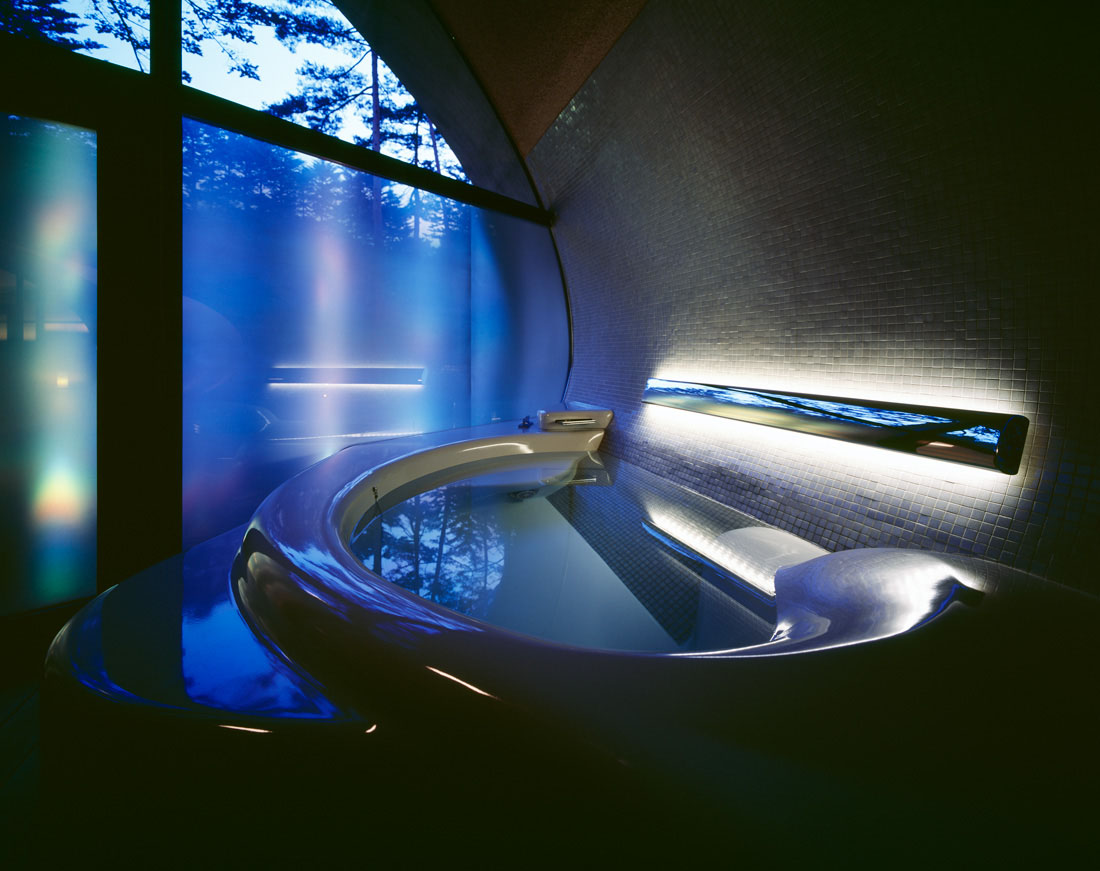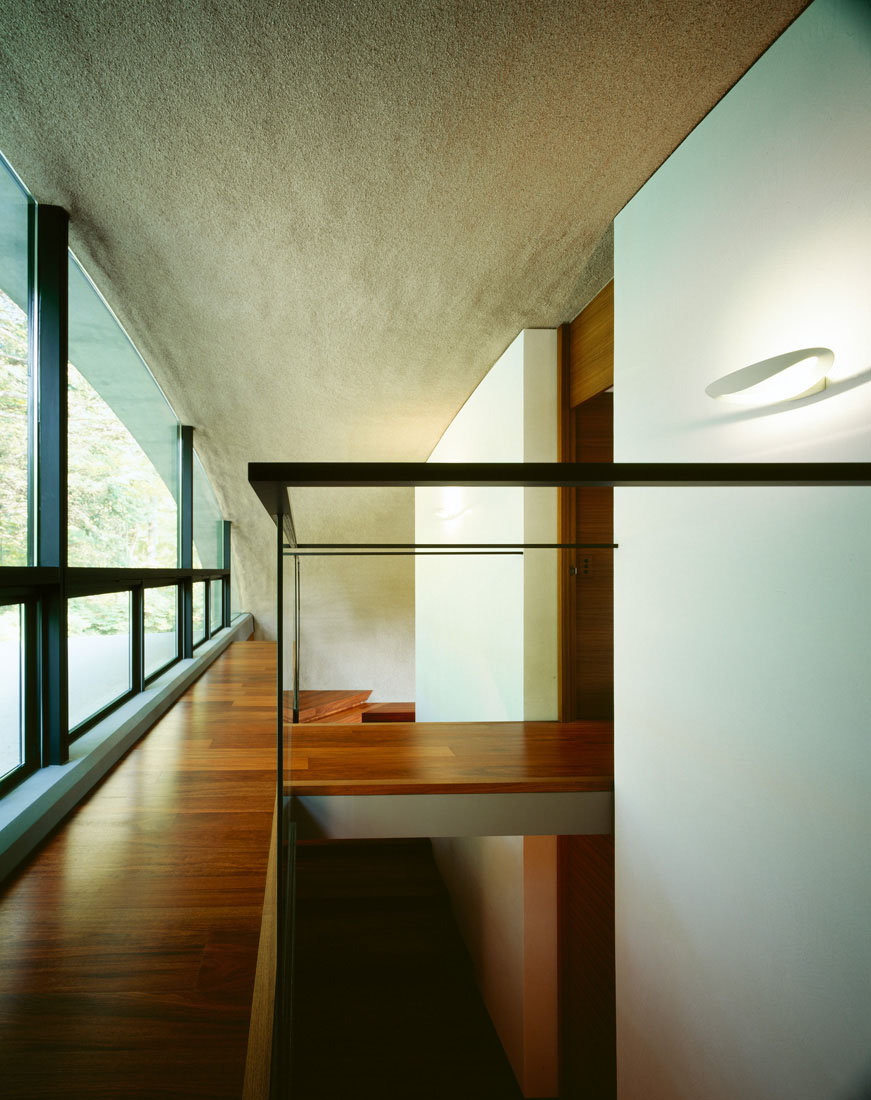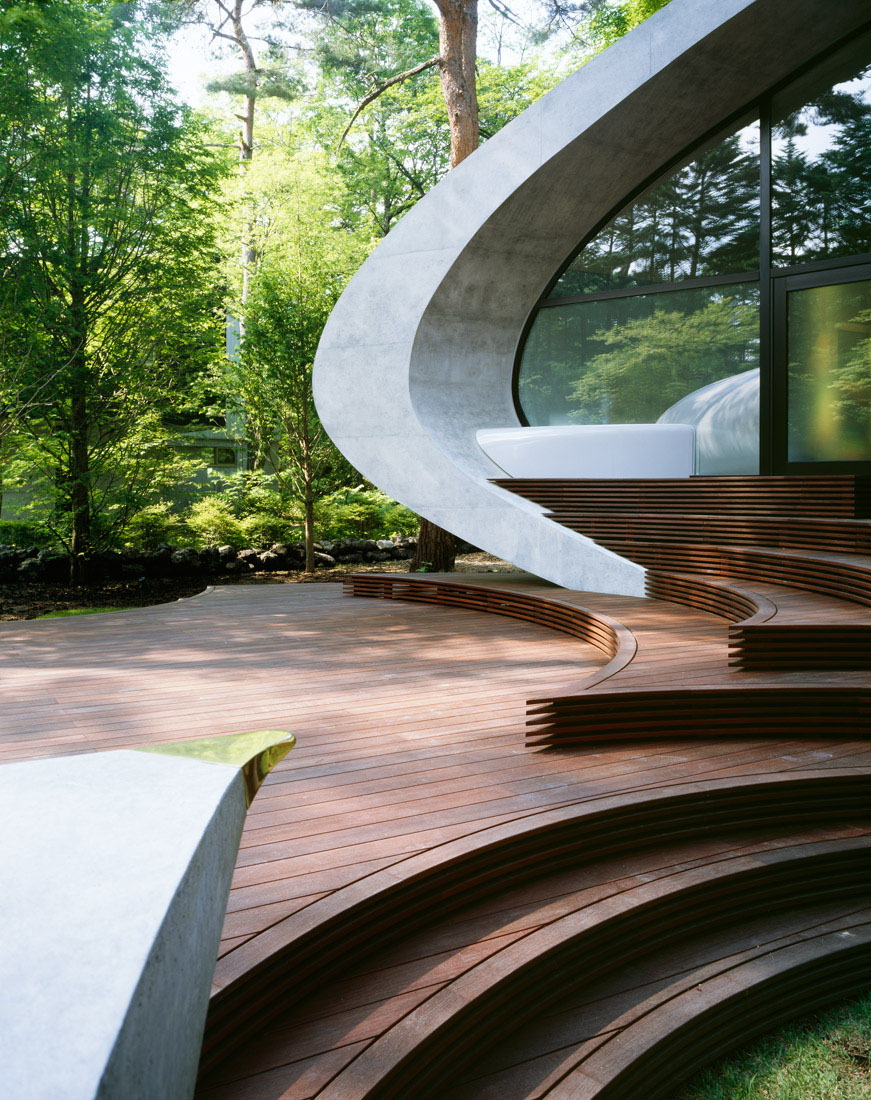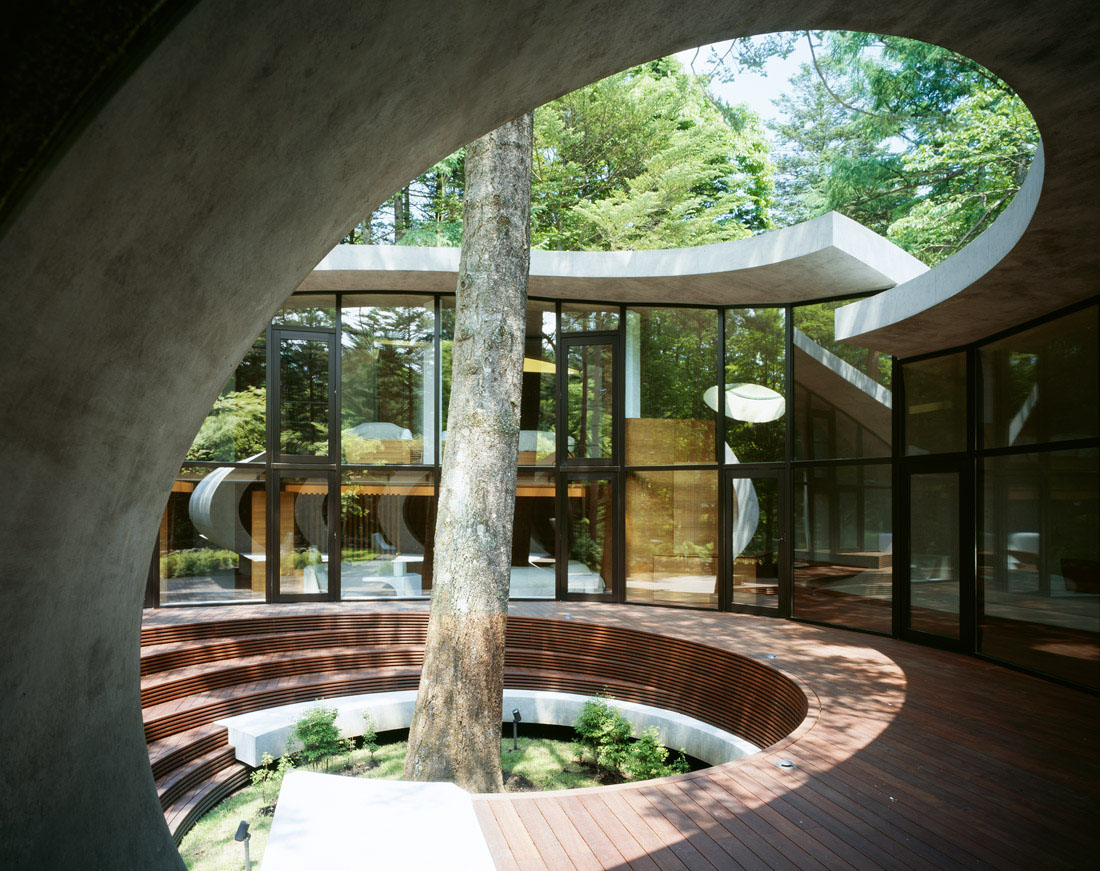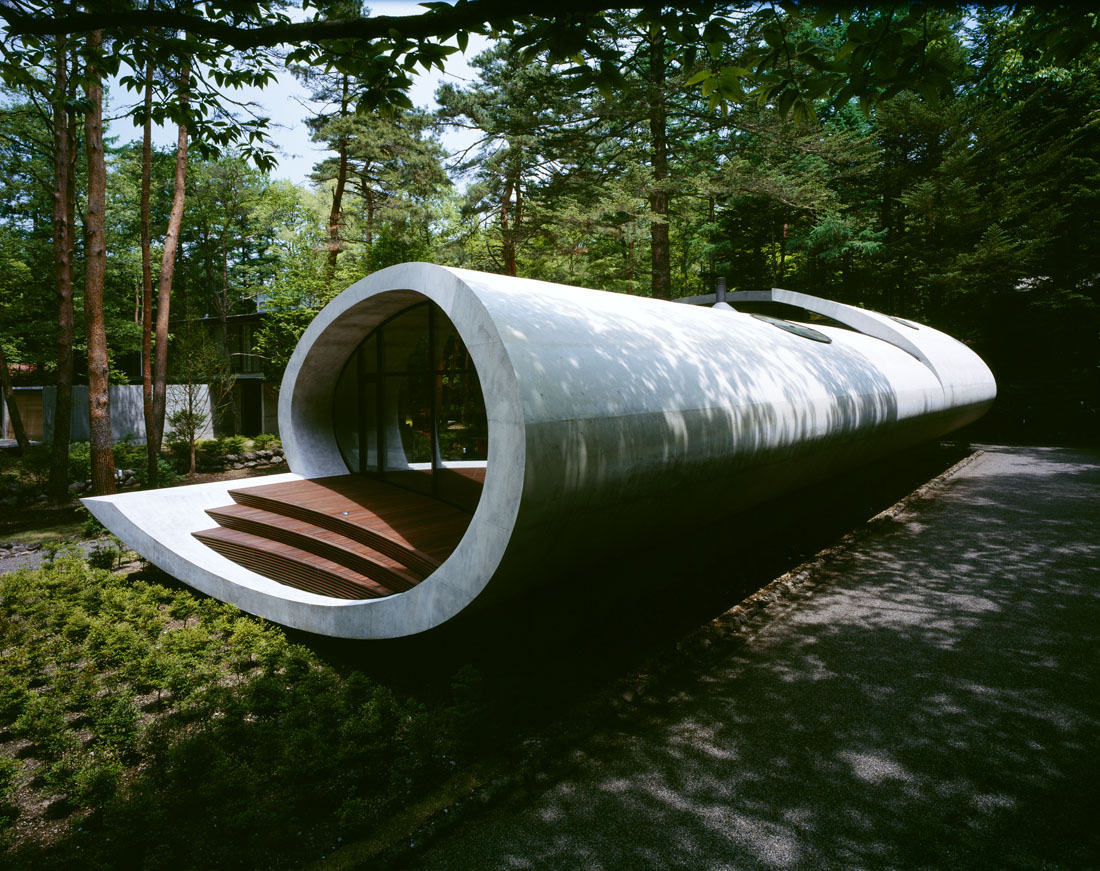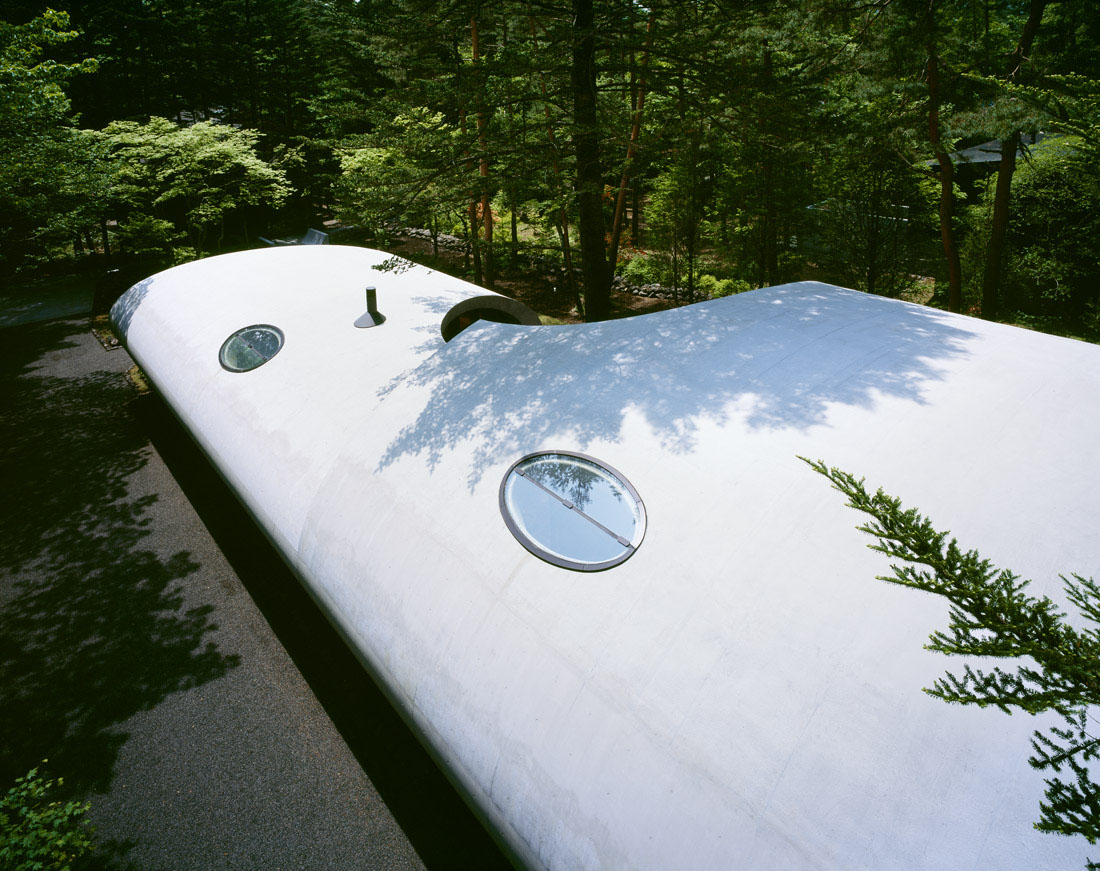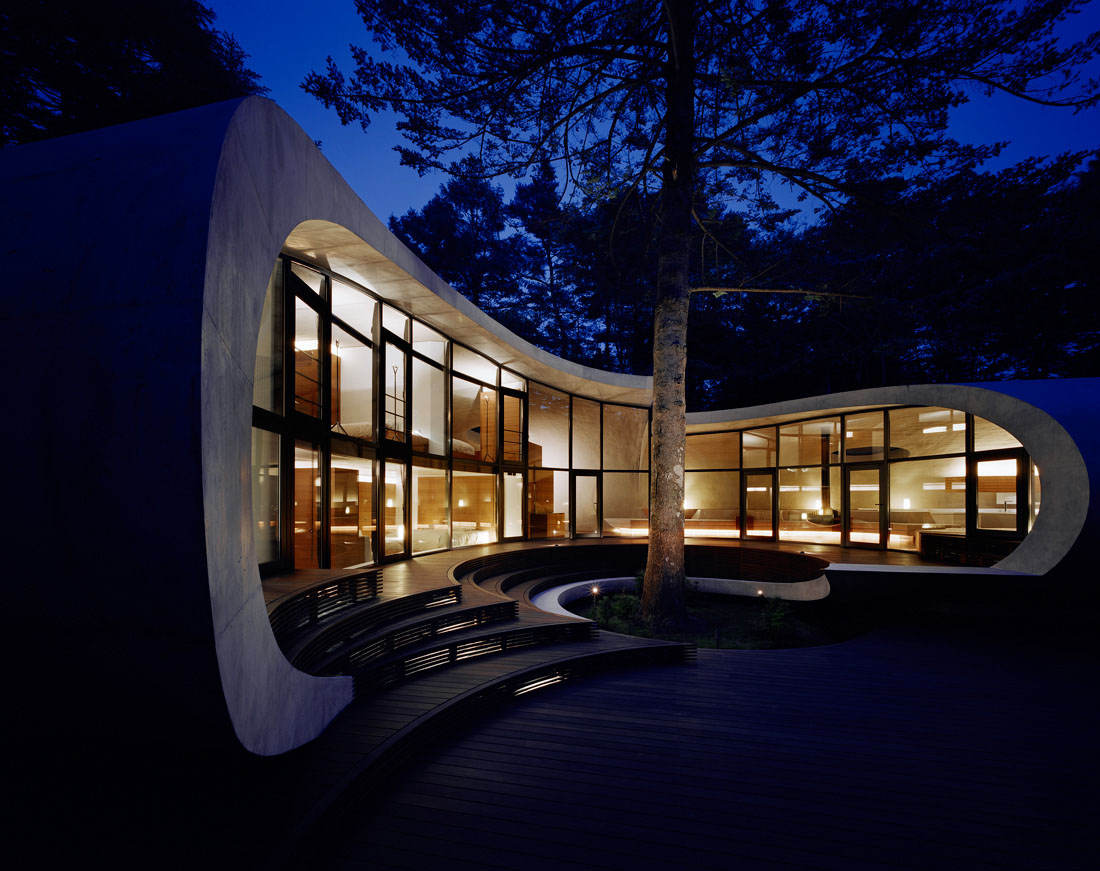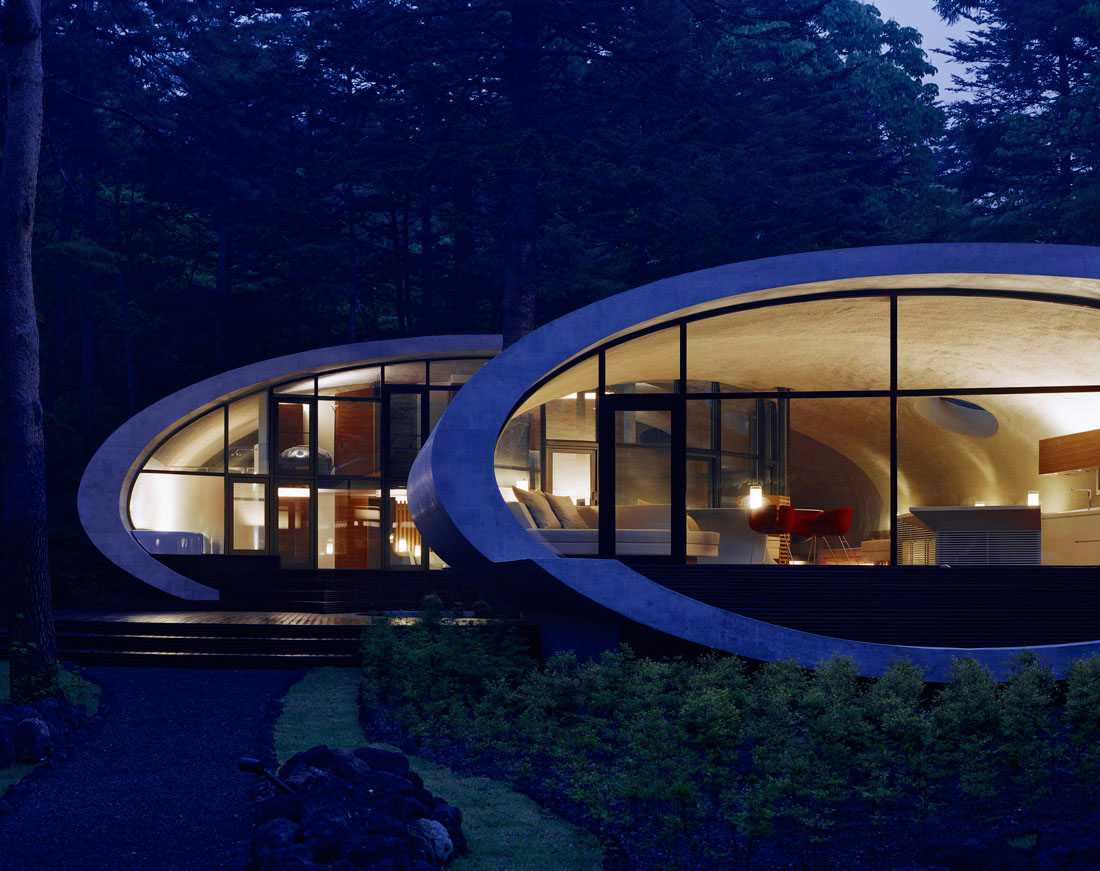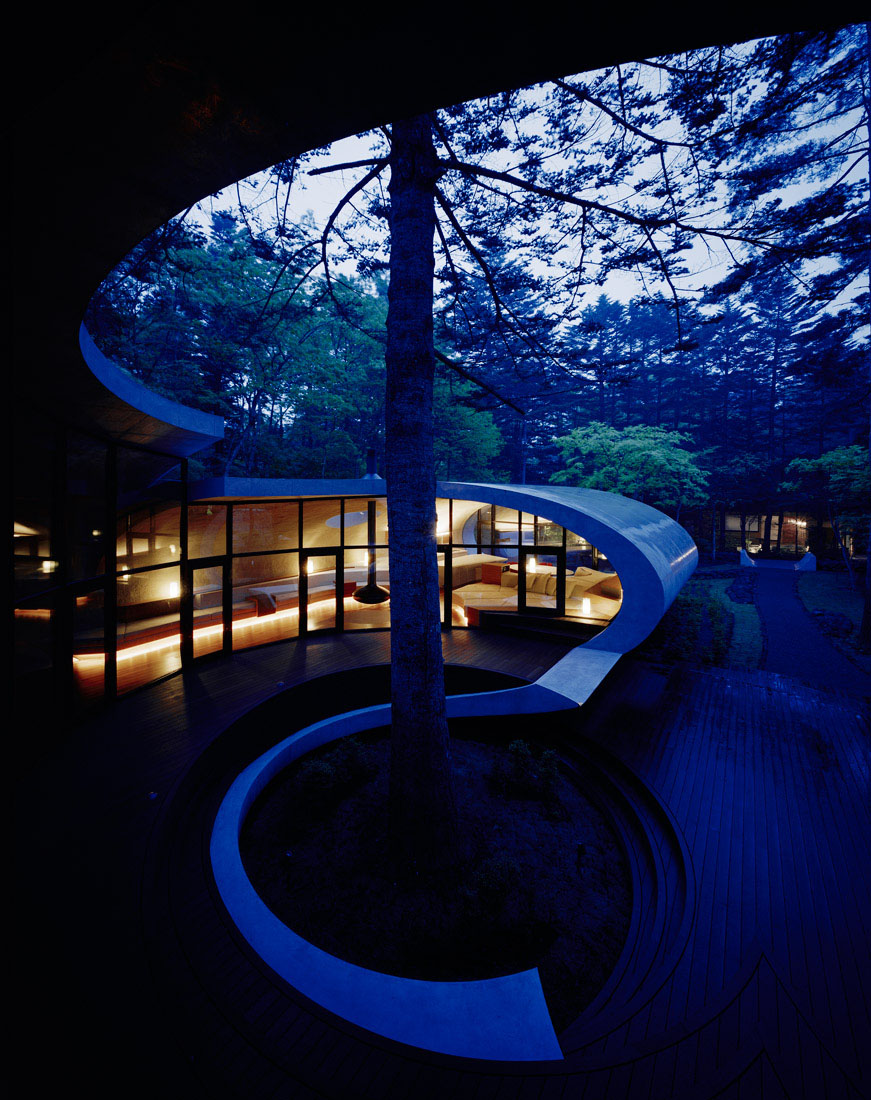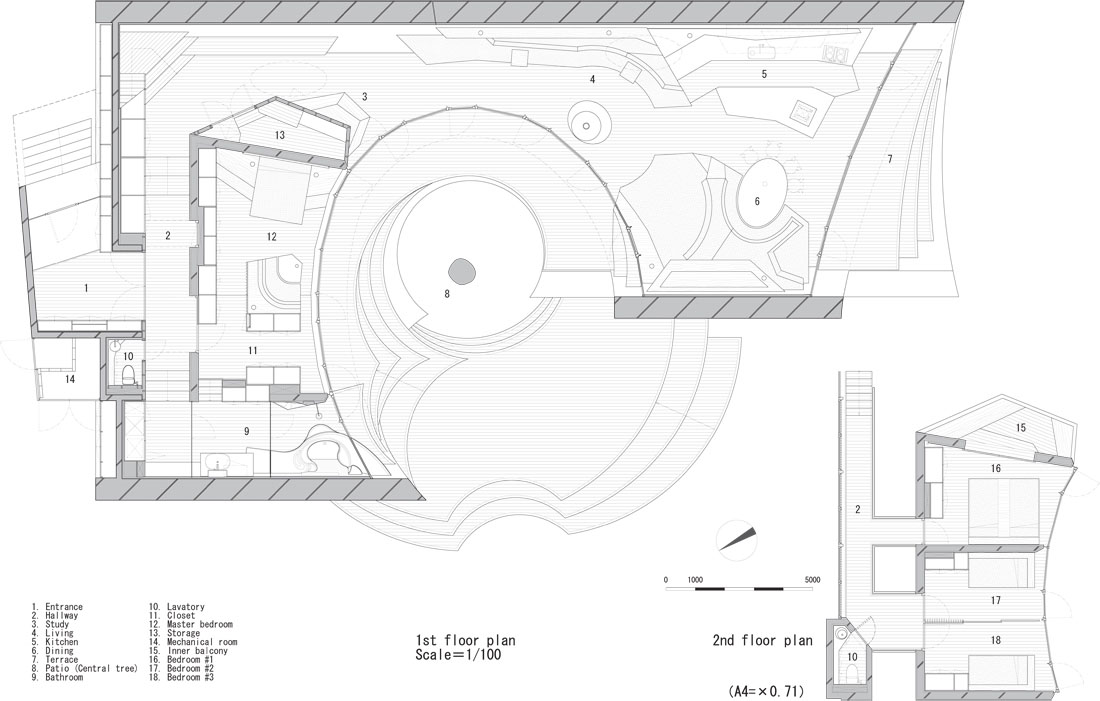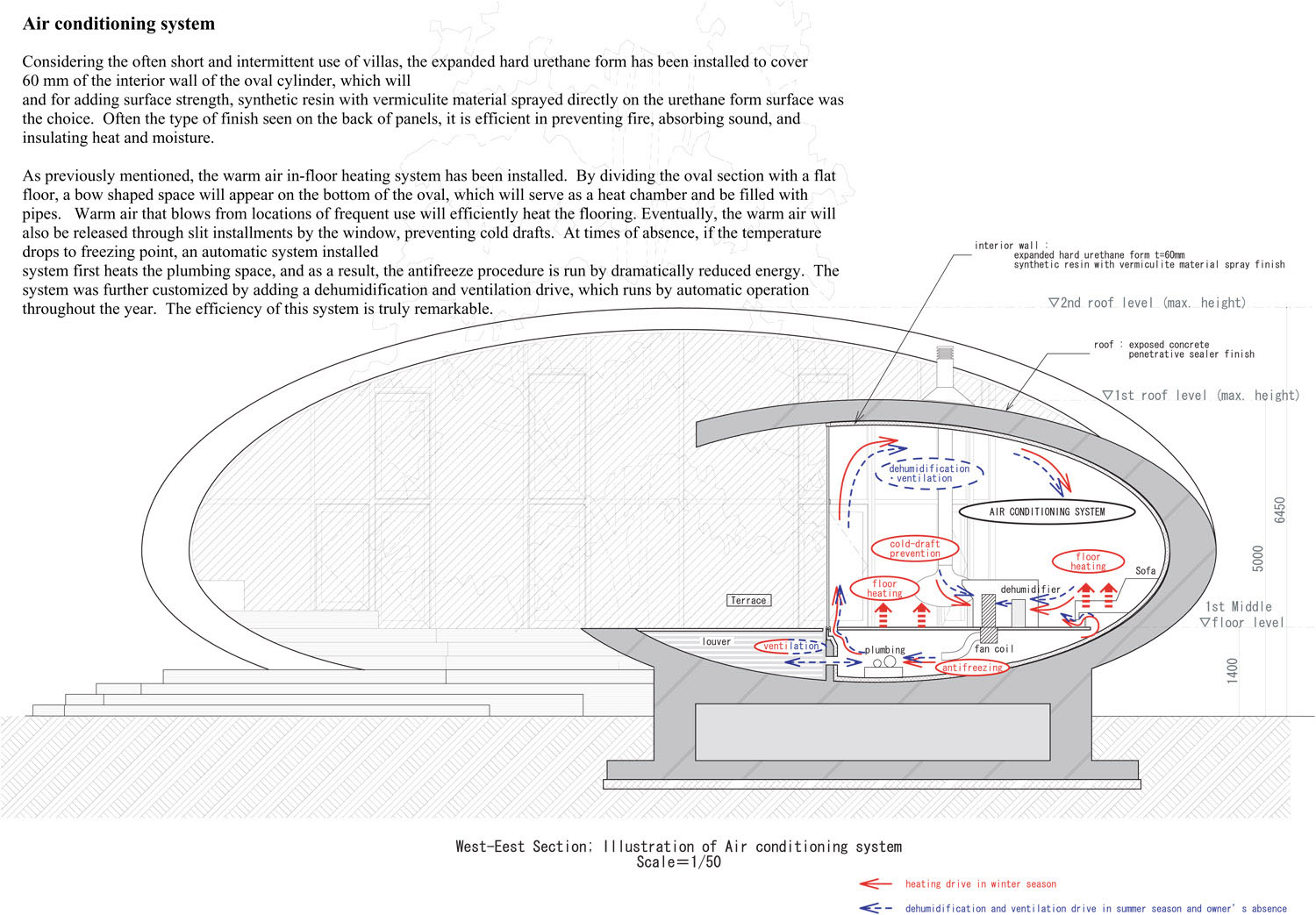 Via: ArchDaily