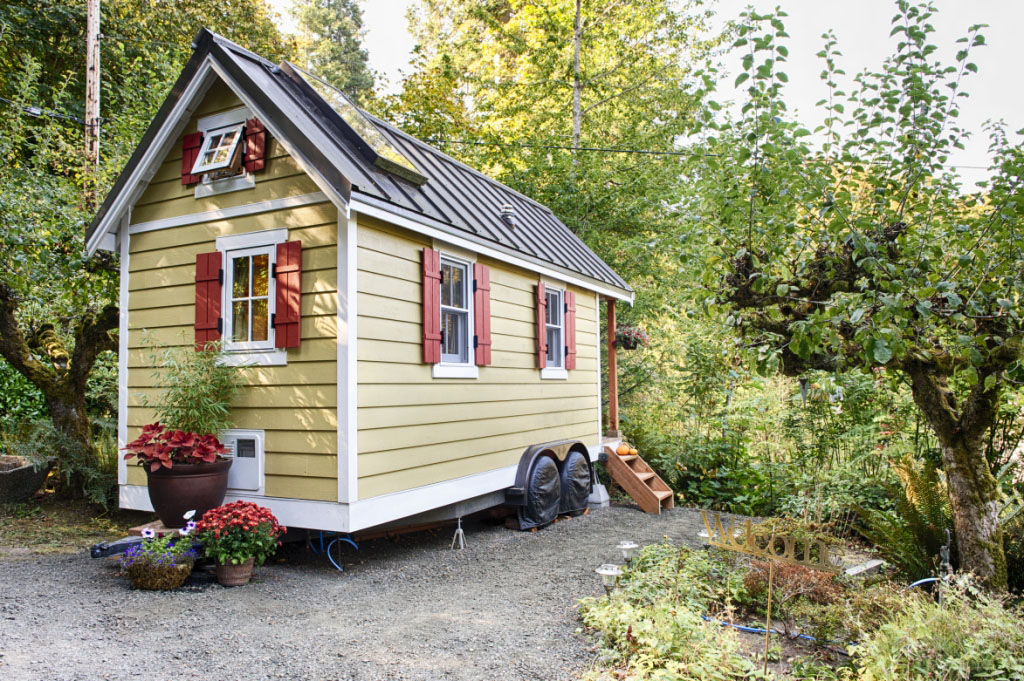 The Bayside Bungalow is a cozy vacation rental house located in Olympia, Washington overlooking the Puget Sound. This tiny house was built on an 18 foot flatbed trailer based on a slightly modified Tumbleweed Fencl plan.
The interior has 100 square feet of space on the main floor with an additional 60 square foot loft. The sleeping loft is above the kitchen, closet and bathroom.
Two skylights and 11 windows allow plenty of natural light into the house. A stainless steel fireplace warms the house. The cathedral ceiling makes the tiny home feel quite spacious.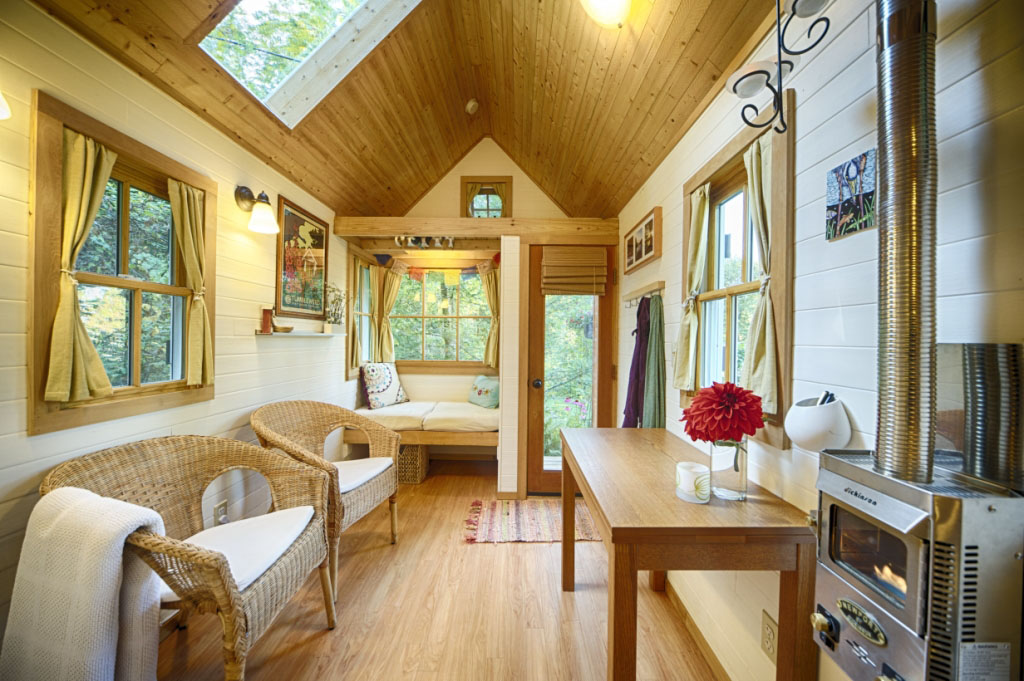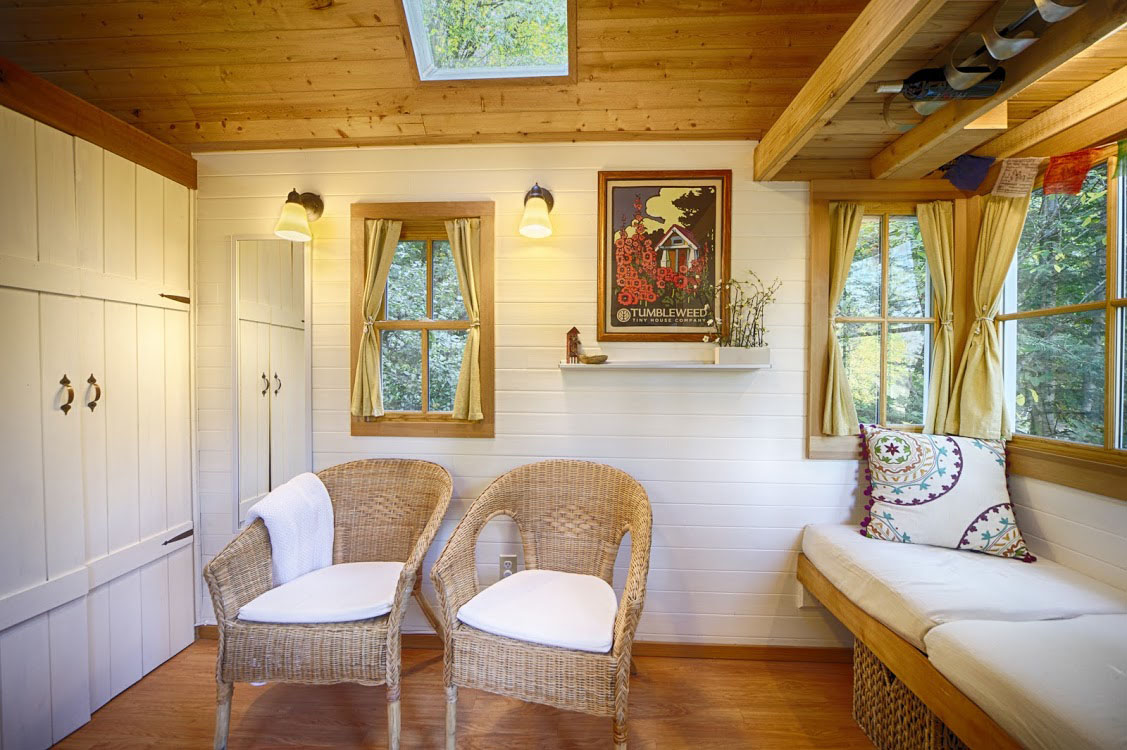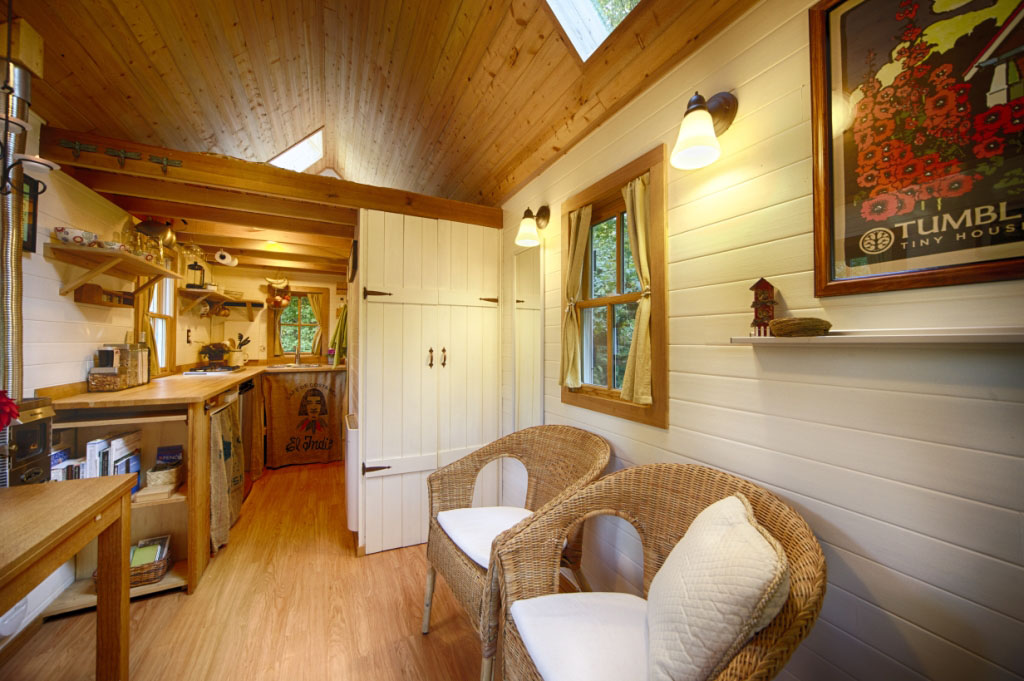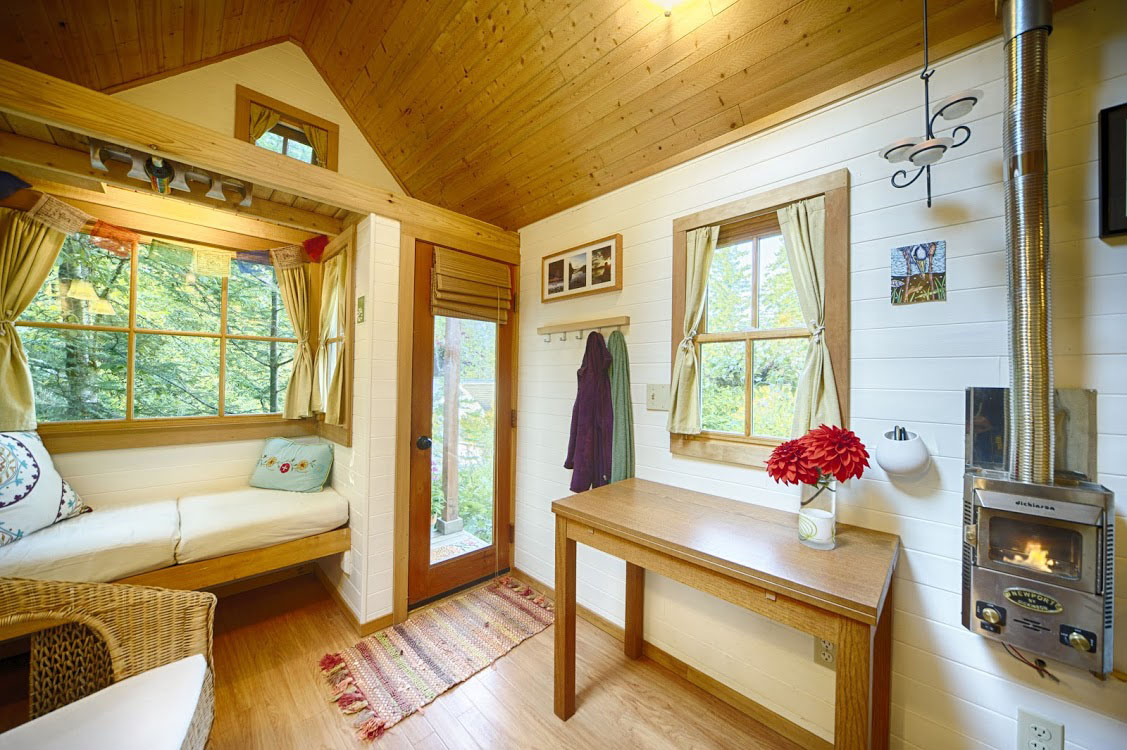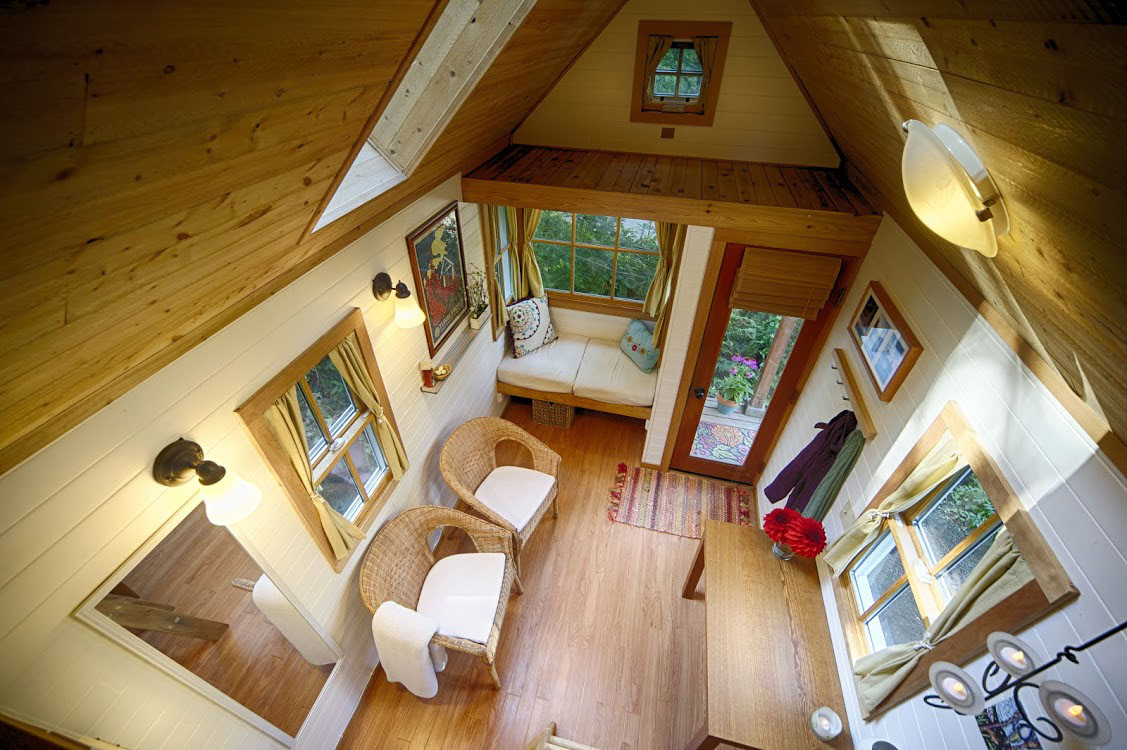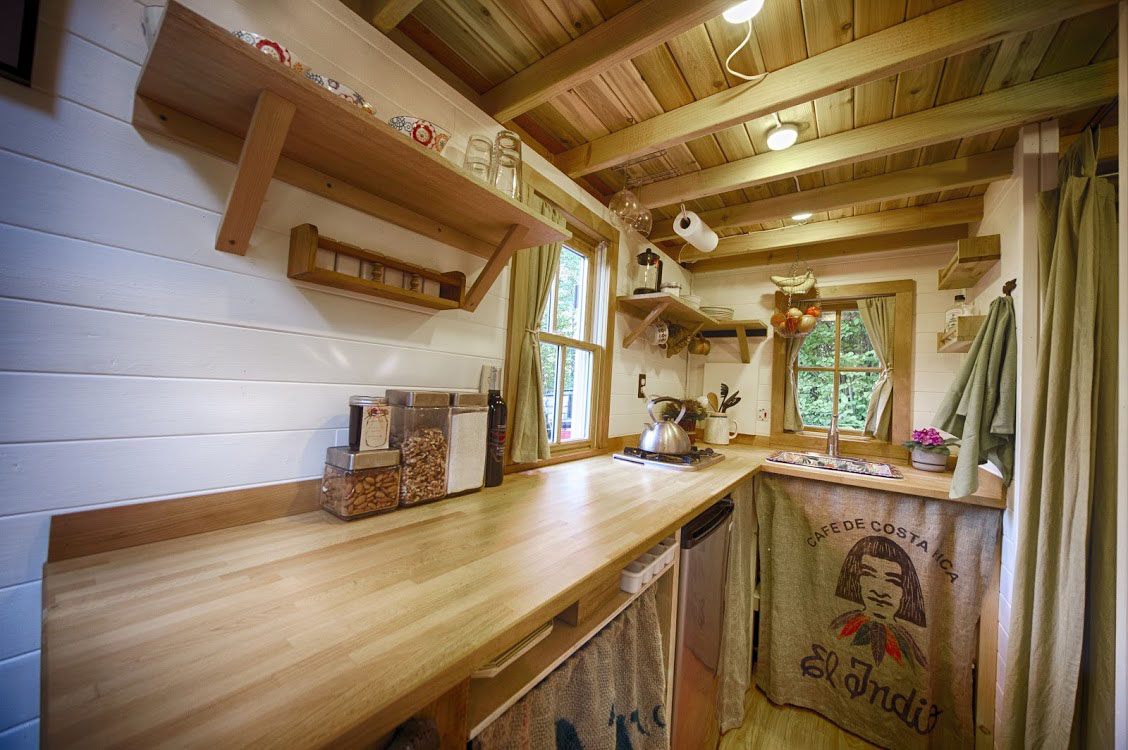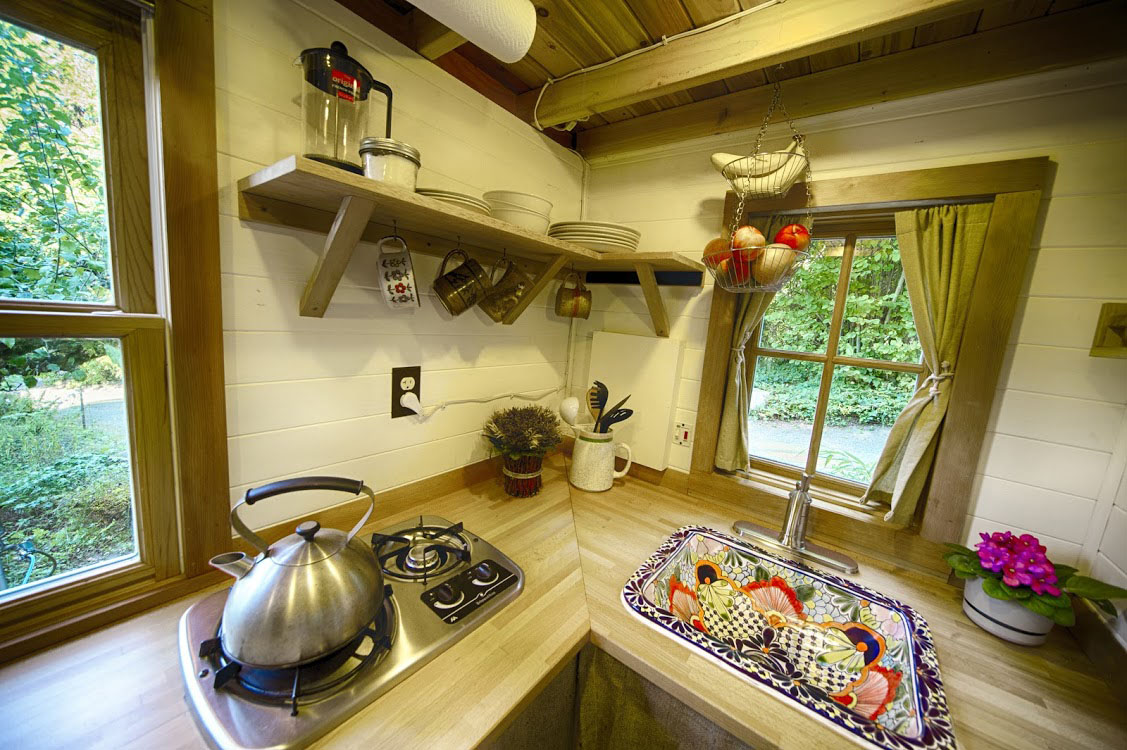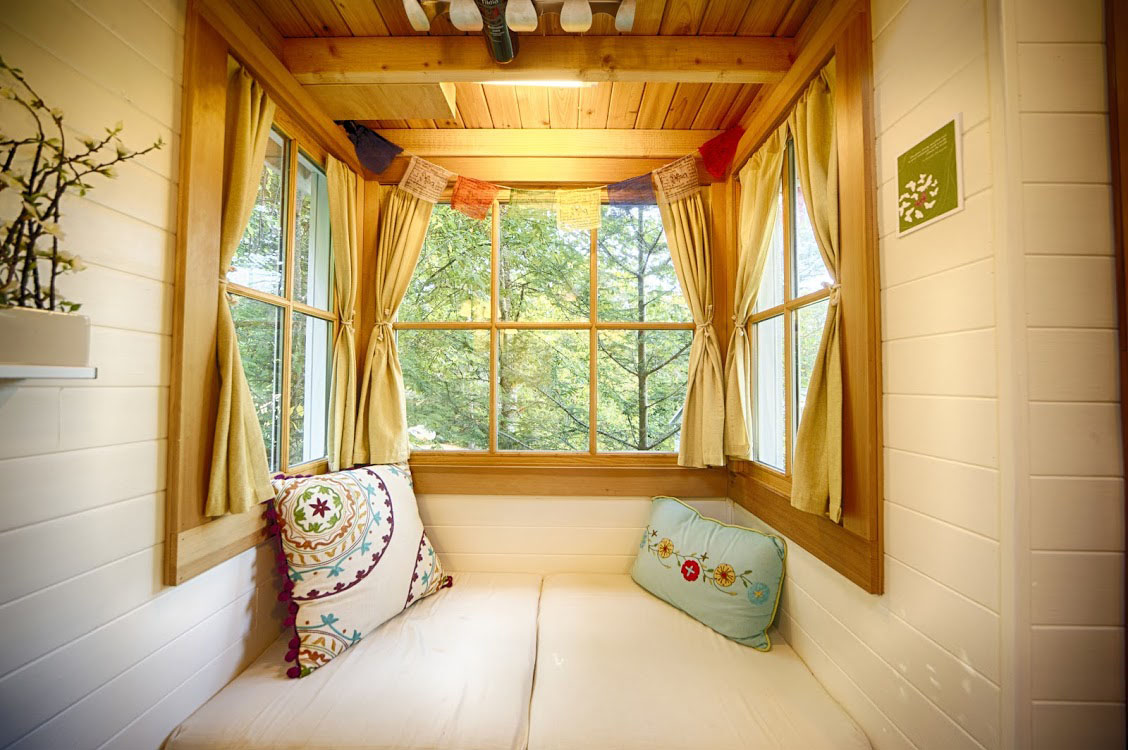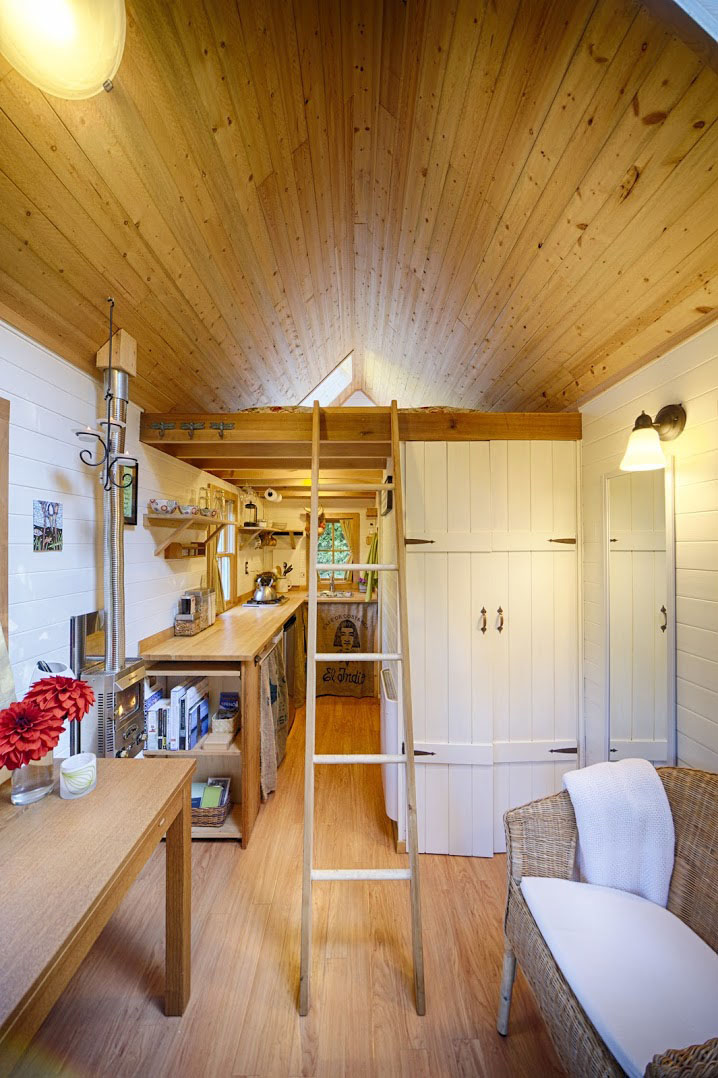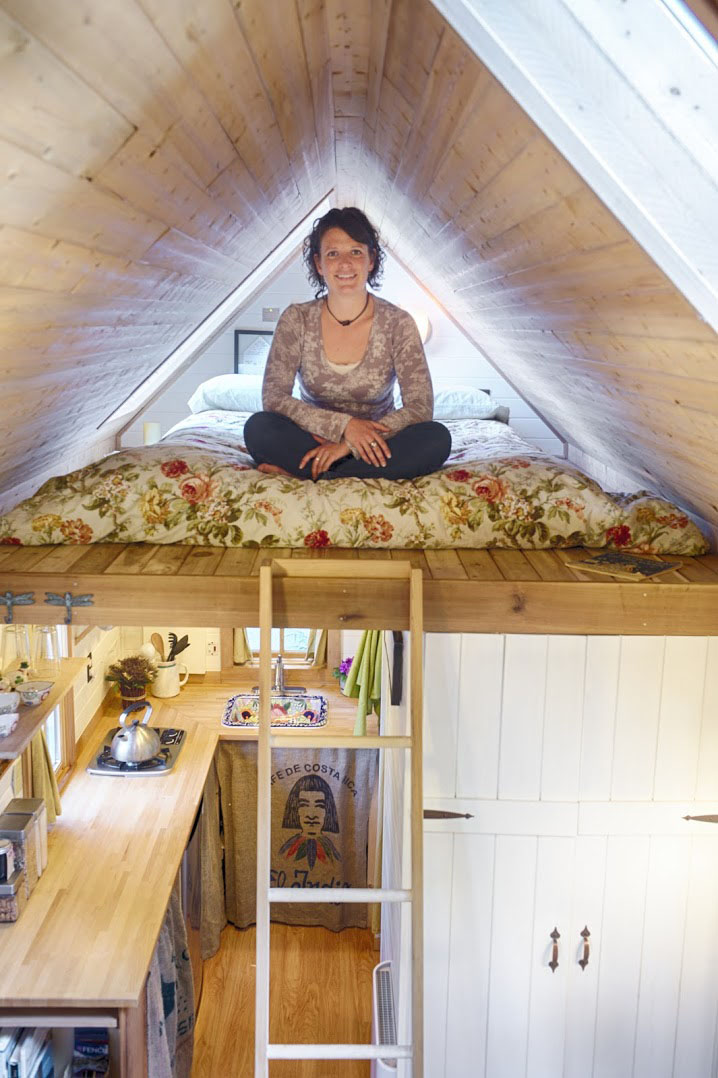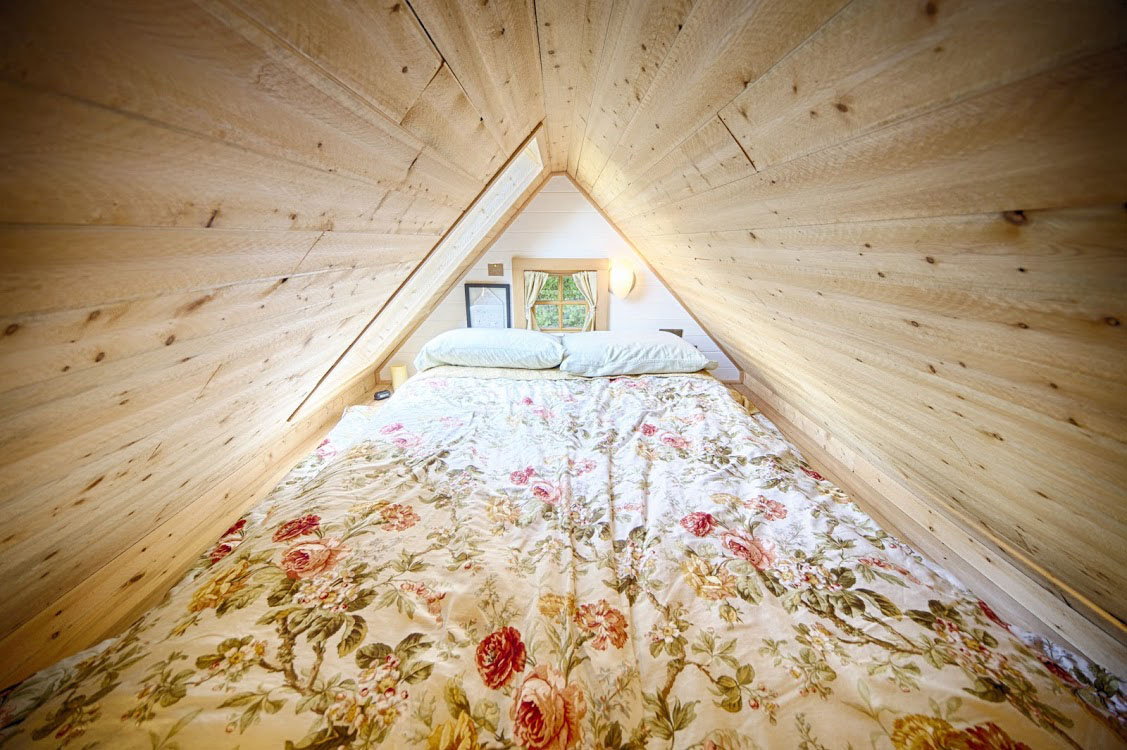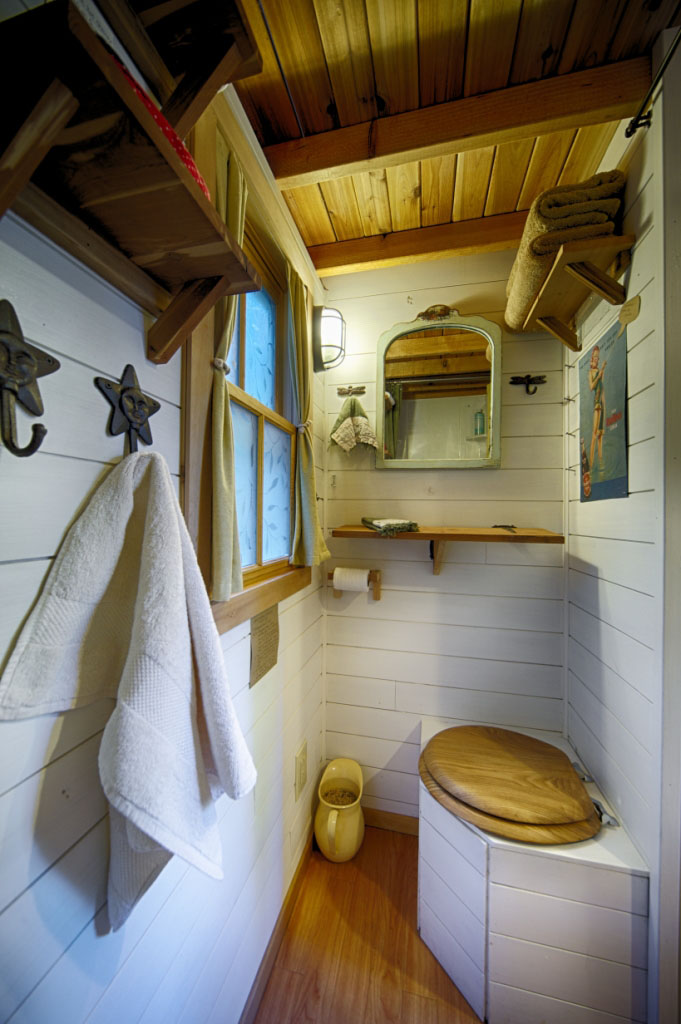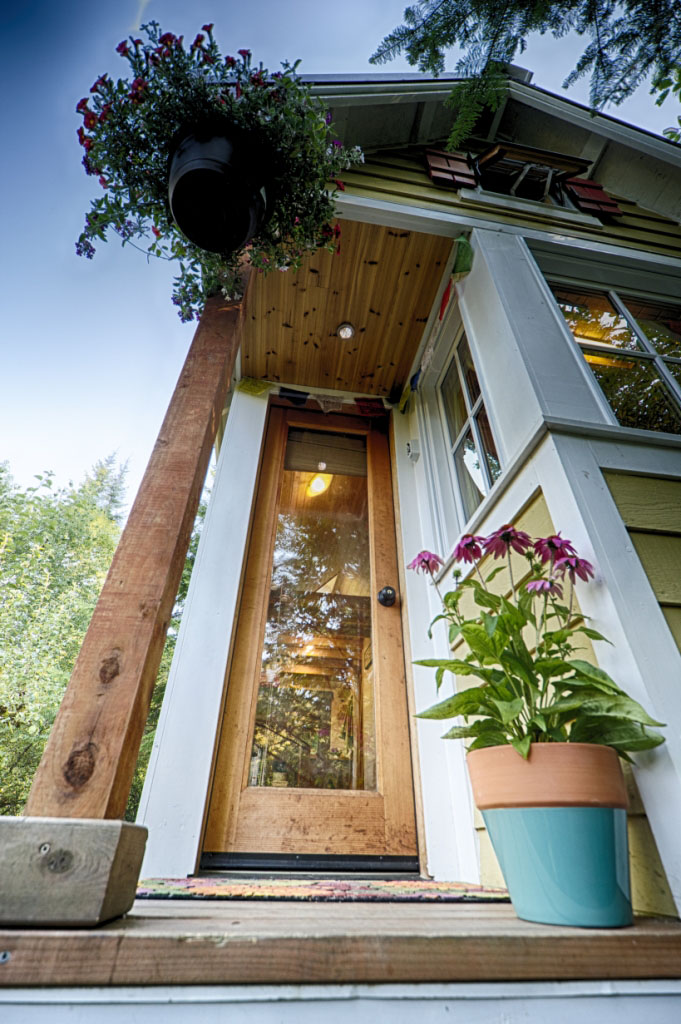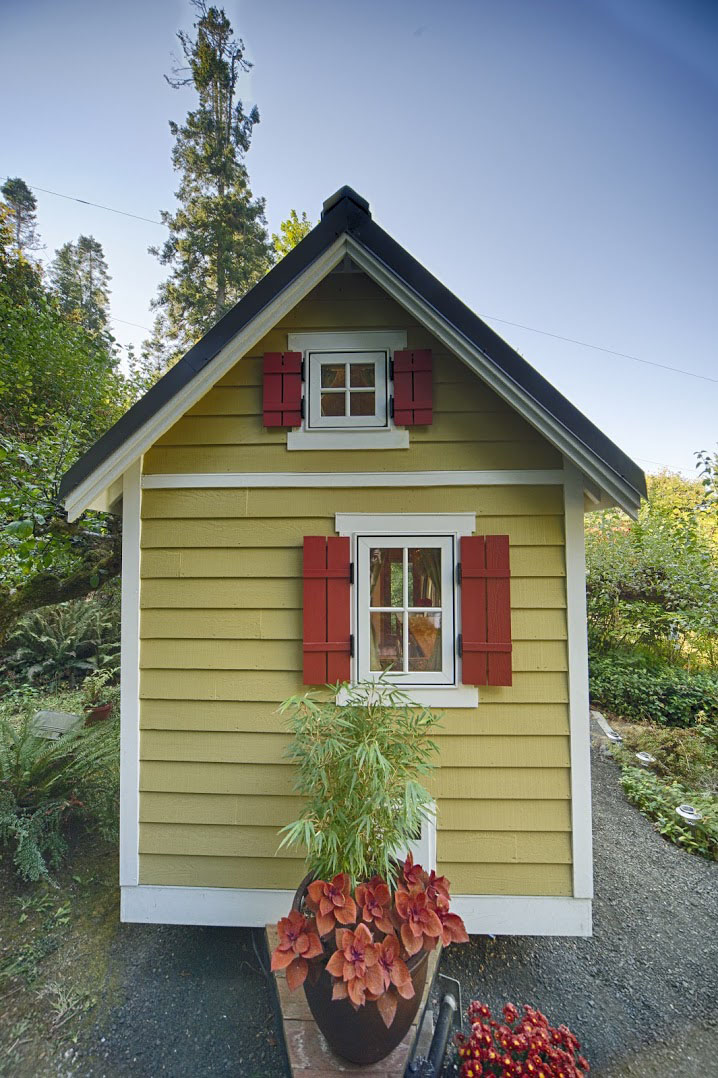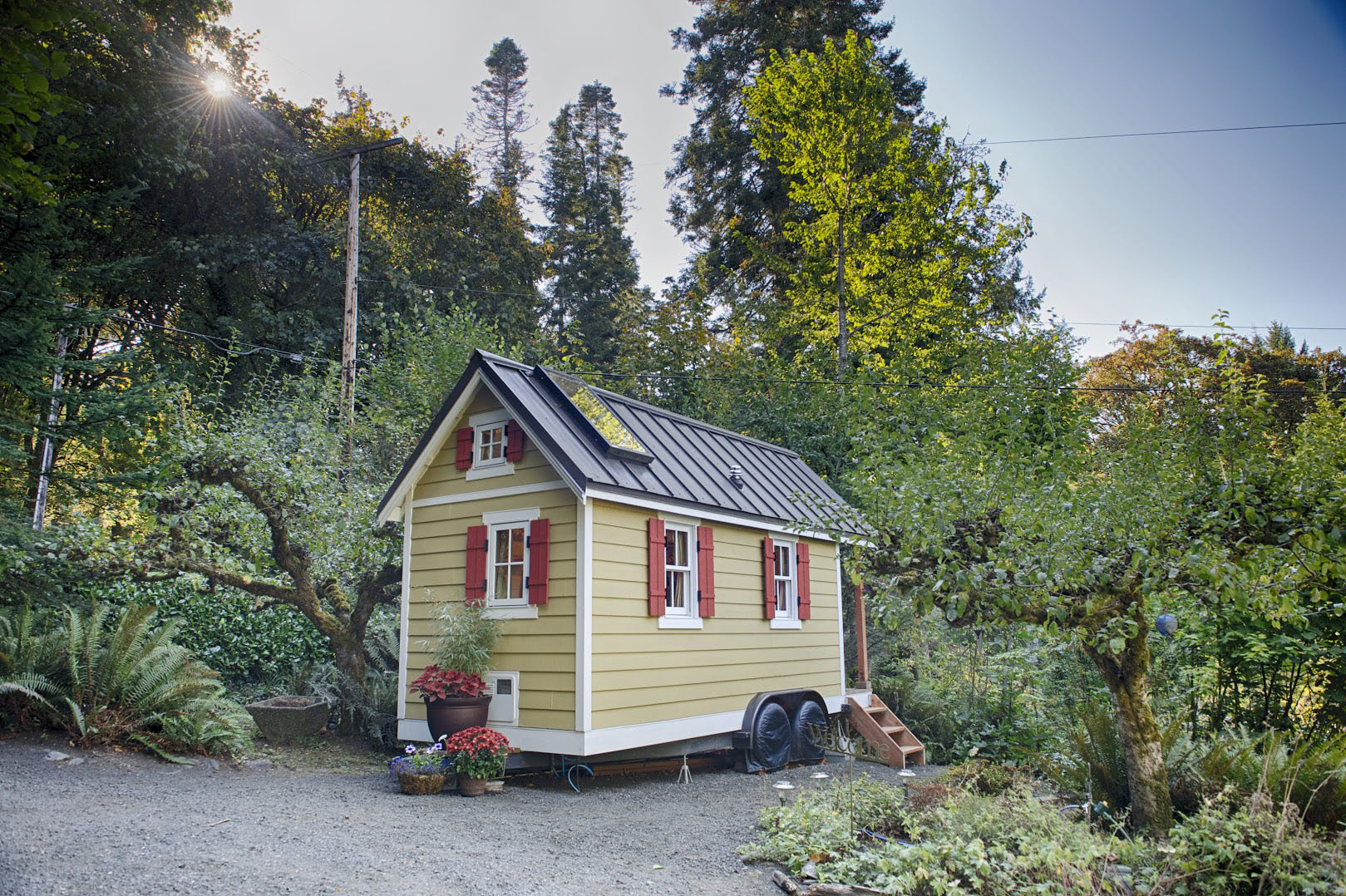 Via: The Bayside Bungalow