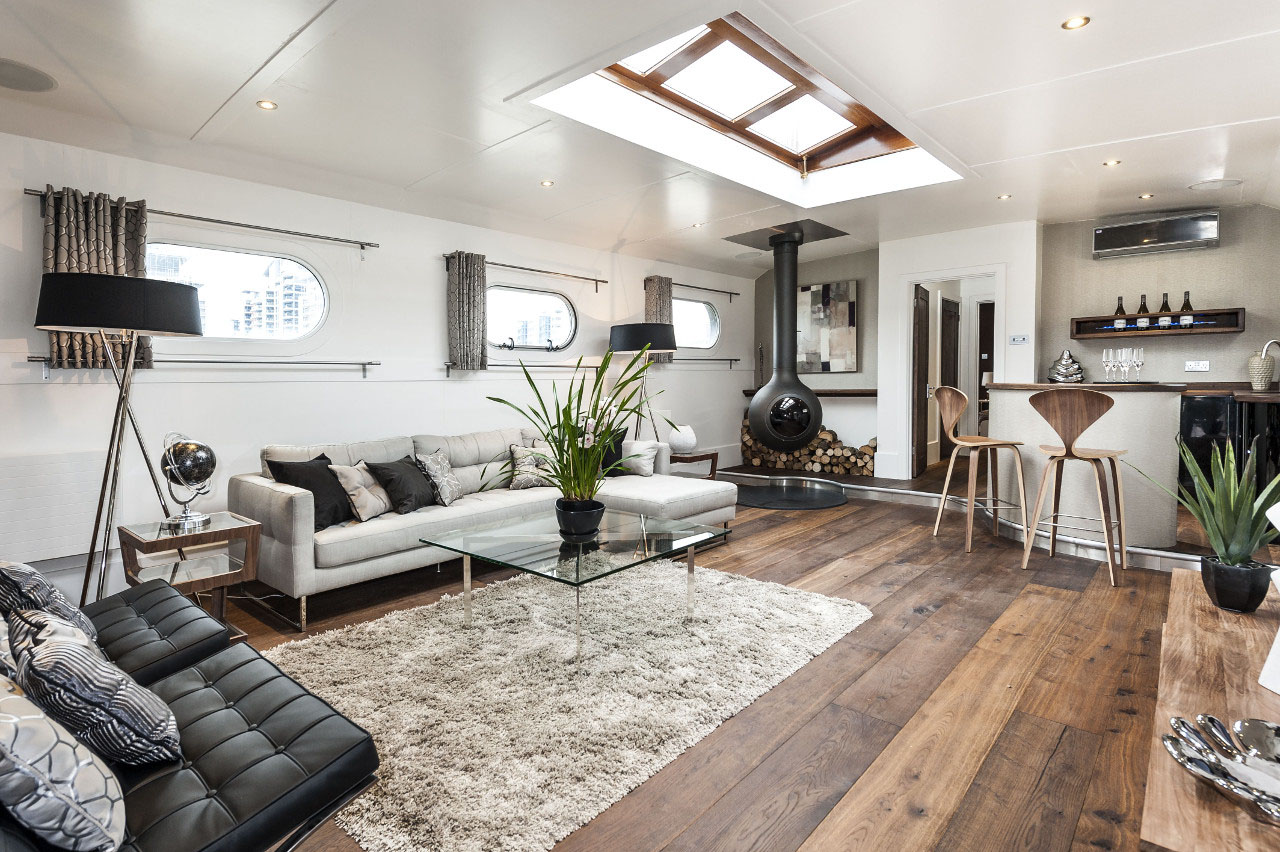 Vega IV, is a contemporary river home located at Oyster Pier on the Thames in Battersea, London, England.
The Oyster Pier luxurious residential mooring is an exclusive riverside development which can accommodate up to 10 bespoke luxury Dutch barges.
The first vessel, Vega IV, is a restored Dutch barge, originally built in 1959. The 130-foot luxury houseboat has a working engine which can reach a top speed on 10 miles per hour.
With 2,300-square-foot of interior living space, three bedrooms, a contemporary kitchen, dining room and a high-end home cinema system in the lounge, this floating home is ideal for entertaining.