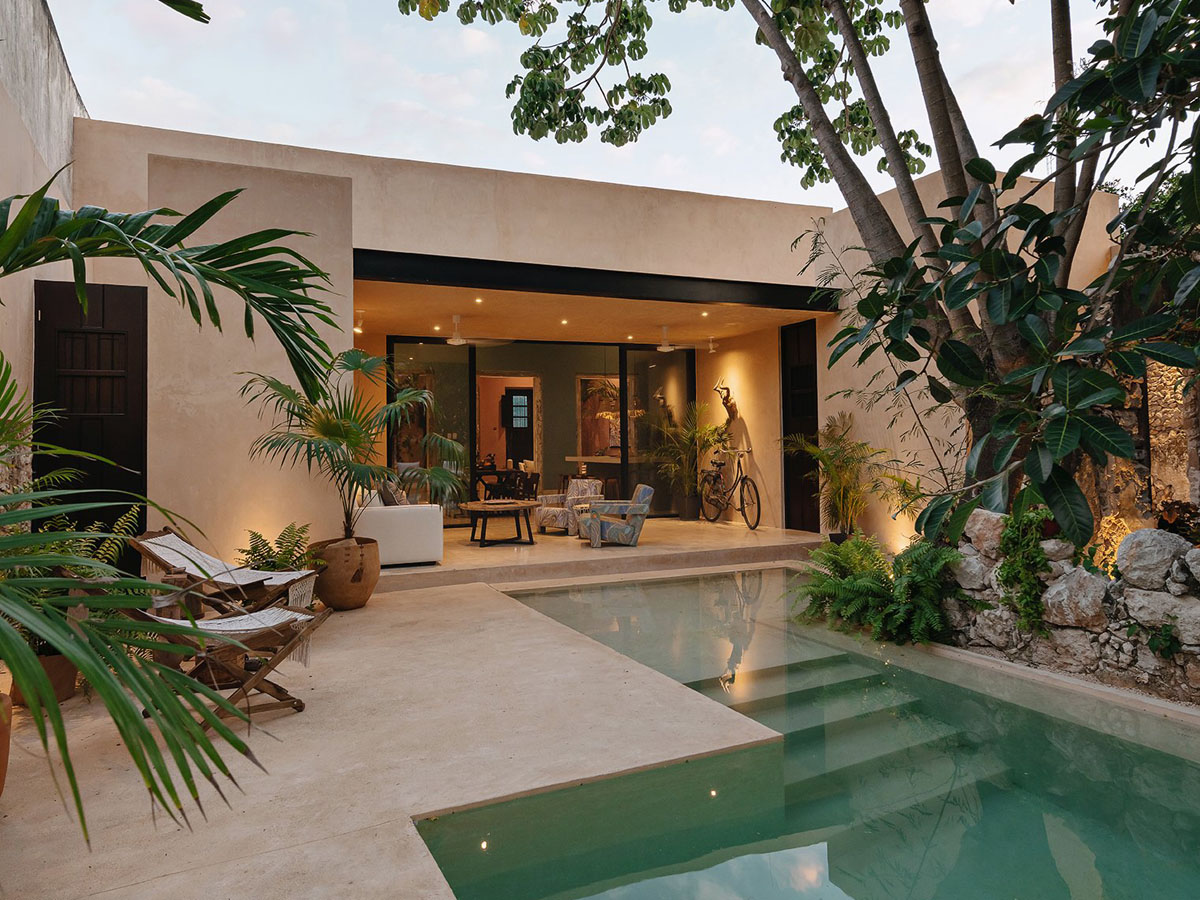 Behind the colonial façade of a 19th Century House in Merida, Yucatan, Mexico is a tranquil modern home with its own private oasis.
Casa Houlpoch, designed by Workshop, Diseño + Construcción, combines Yucatecan Colonial Architecture and modern details
The eclectic interior decor is a convergence of various cultures. The 3,390 sq. ft. residence accommodates four bedrooms and a studio apartment.
An elegant chukum pool in the central courtyard surrounds the stone remains of an old colonial structure.
The historical part of the house at the front is connected to the private quarters by the courtyard. Stairs meander to the second level where two rooms and a terrace are located.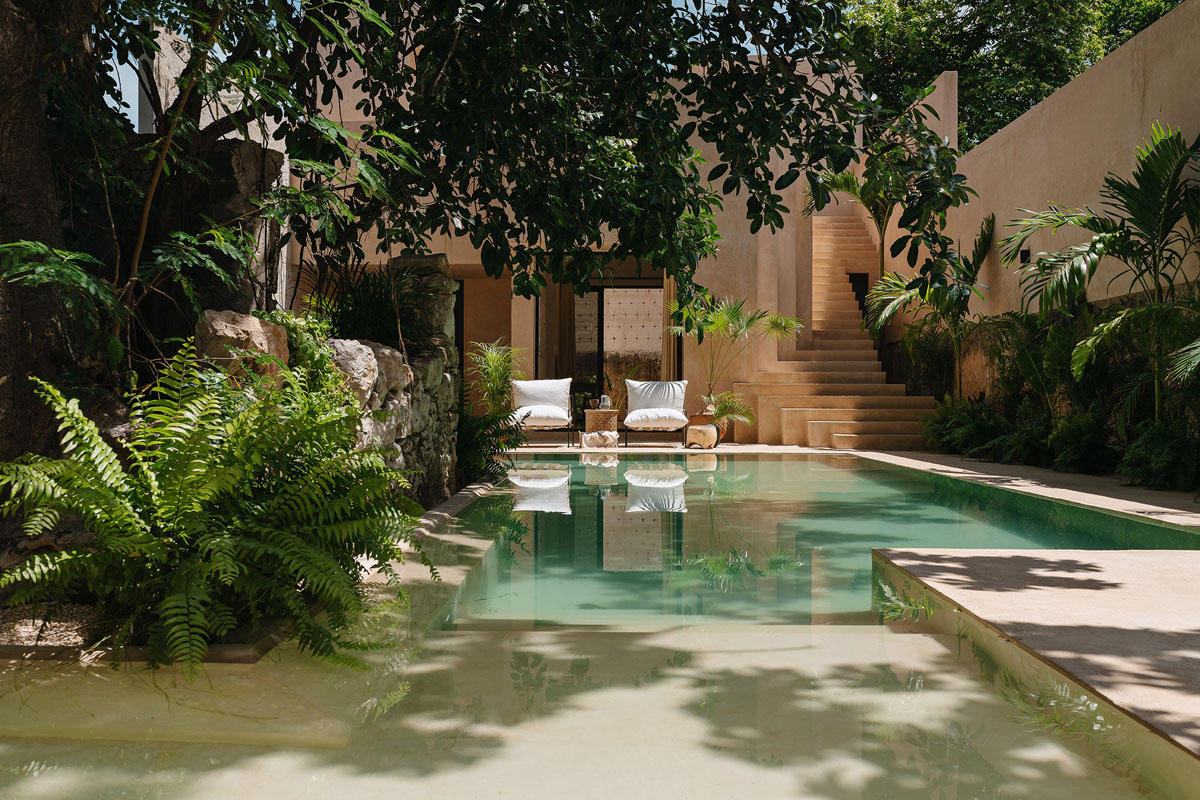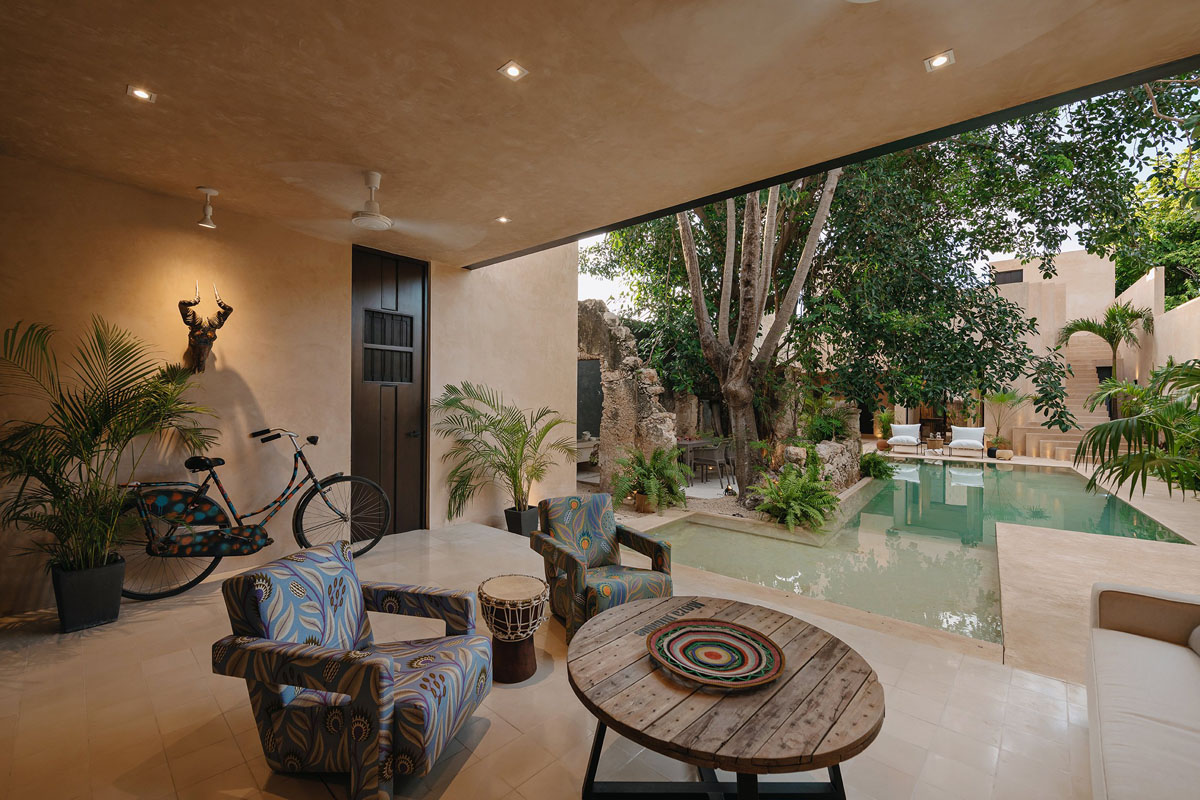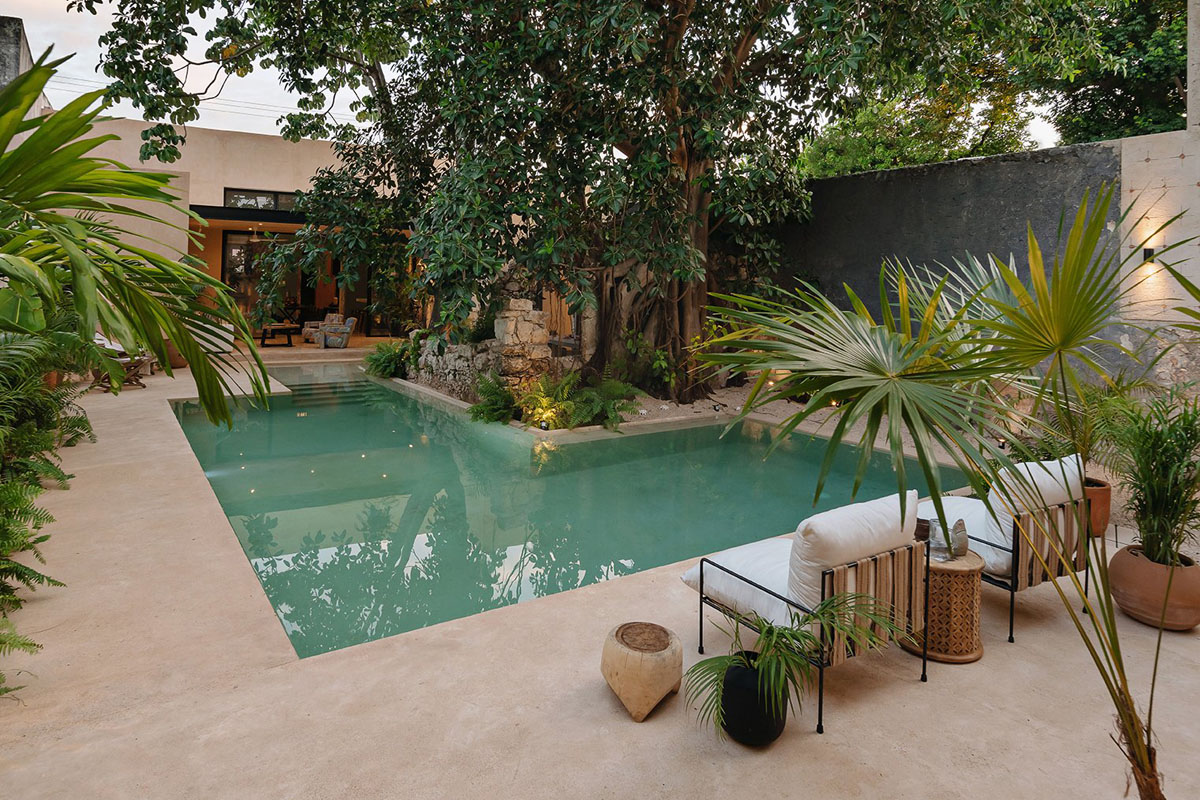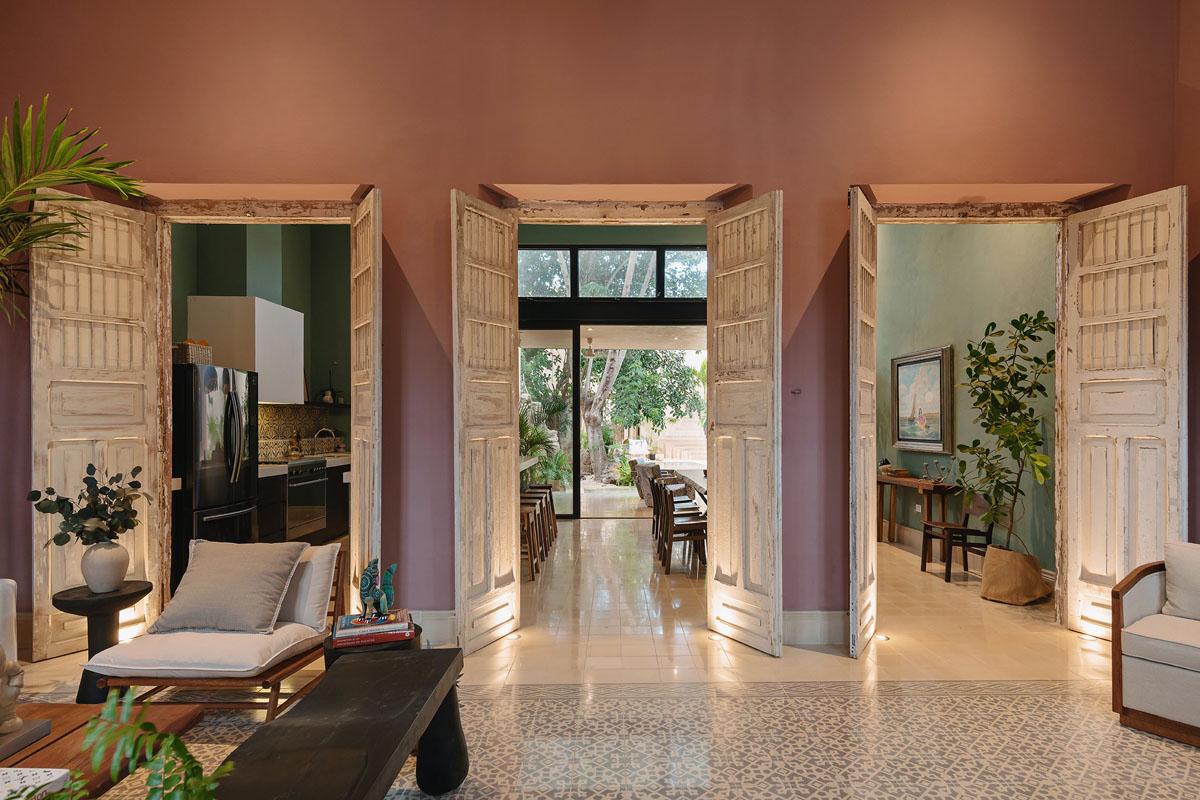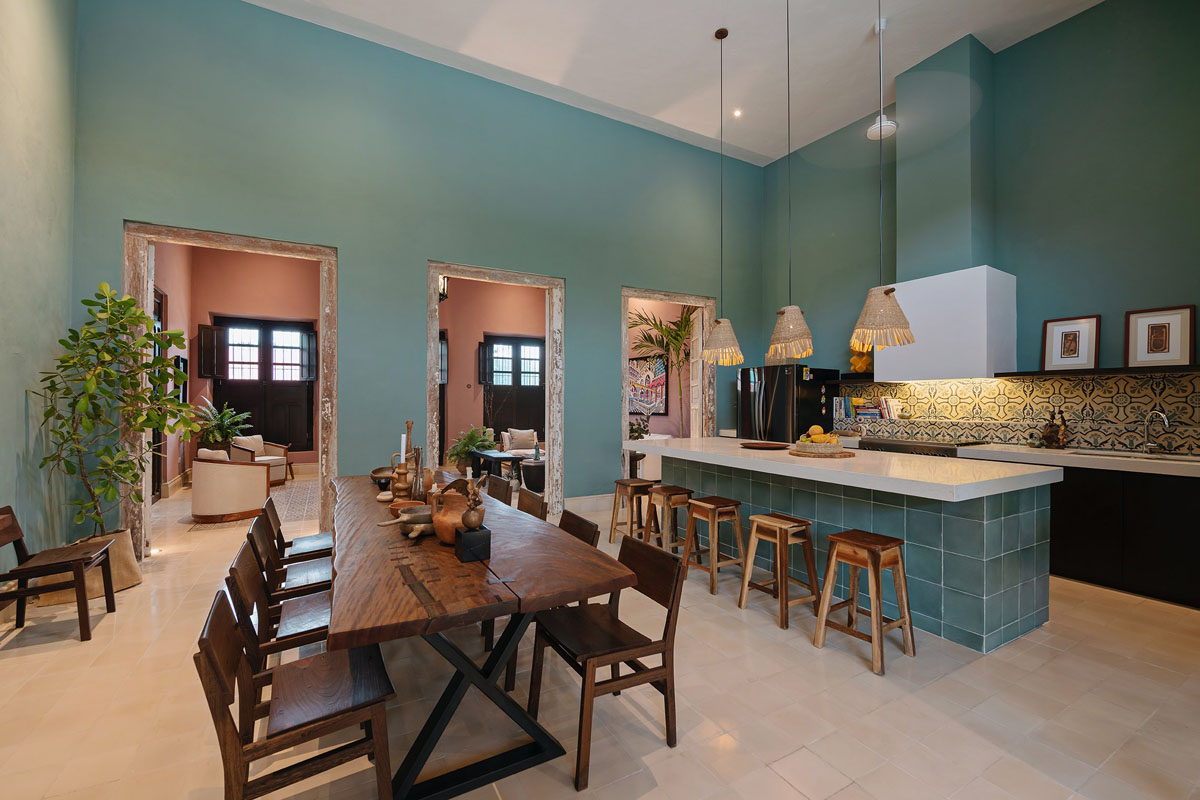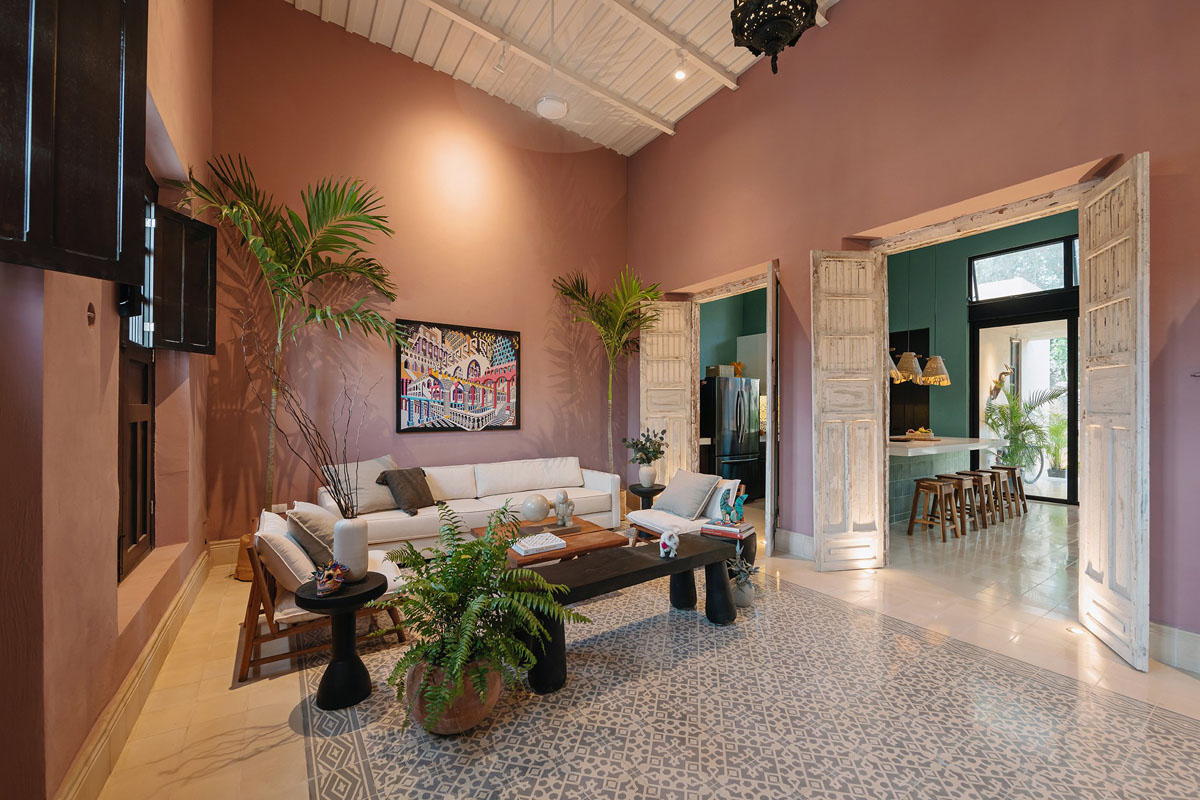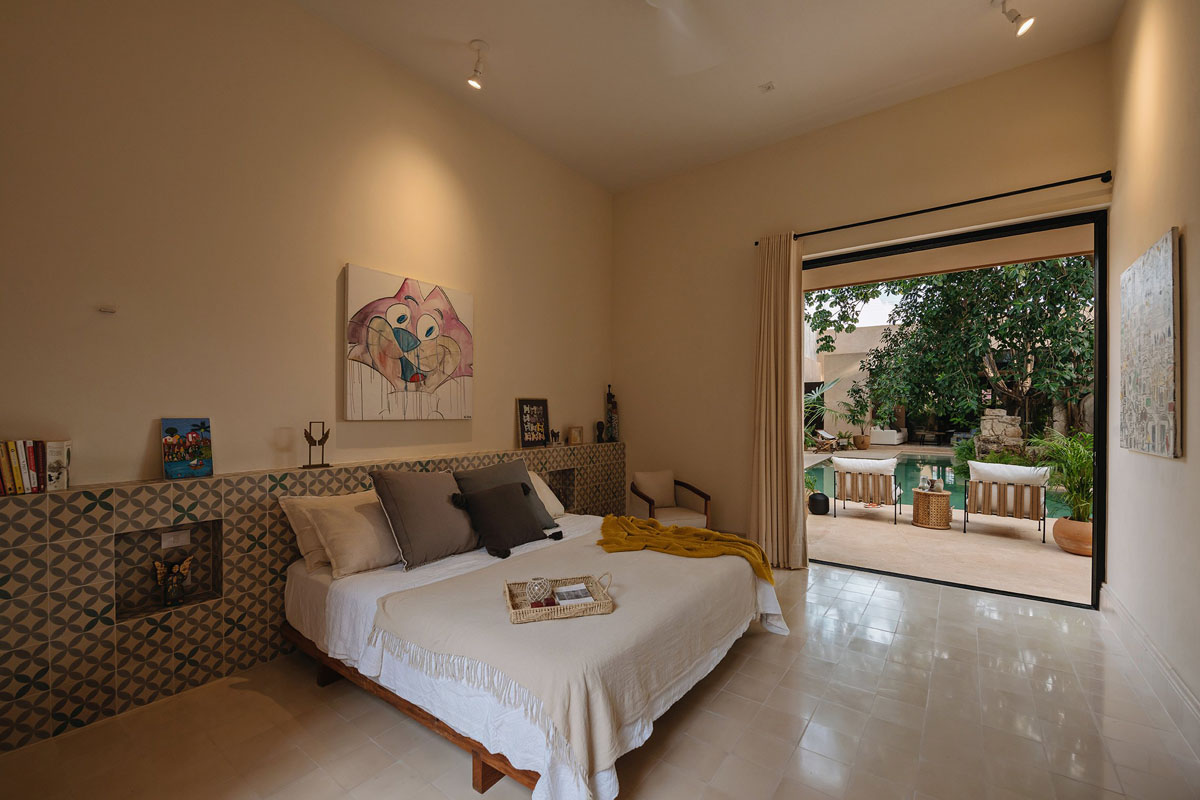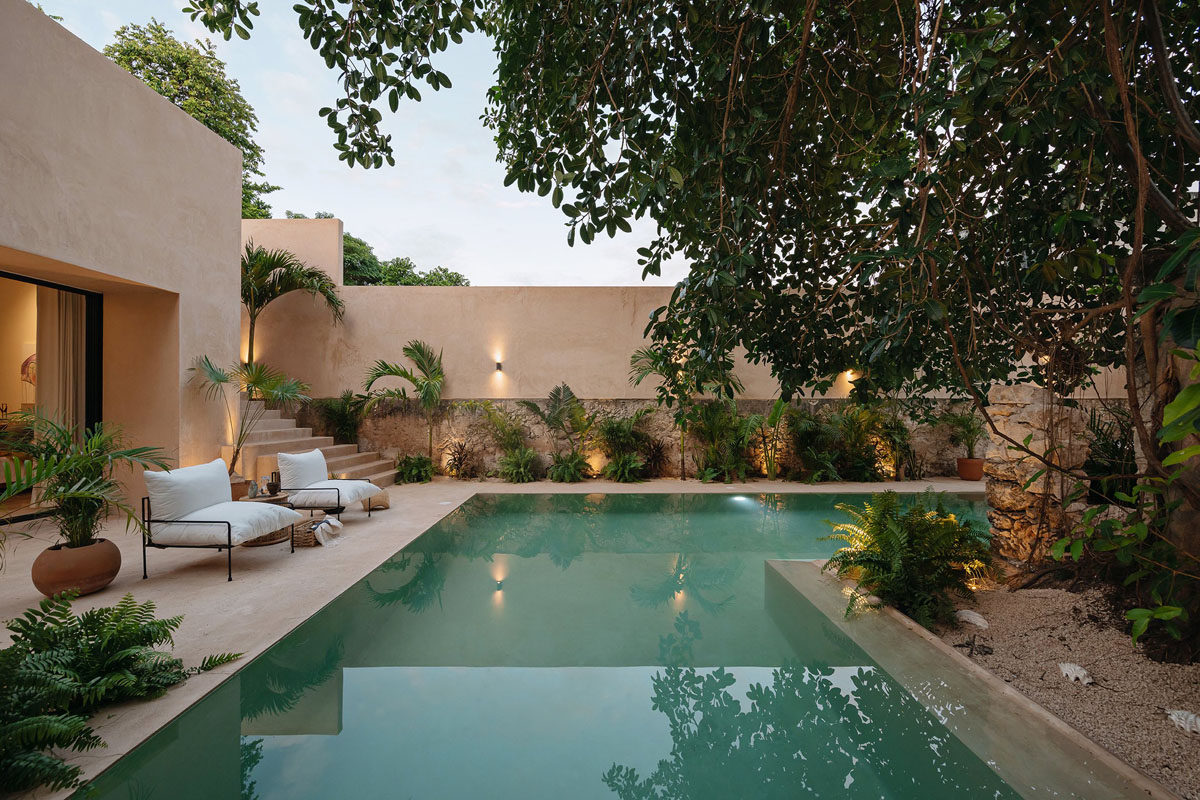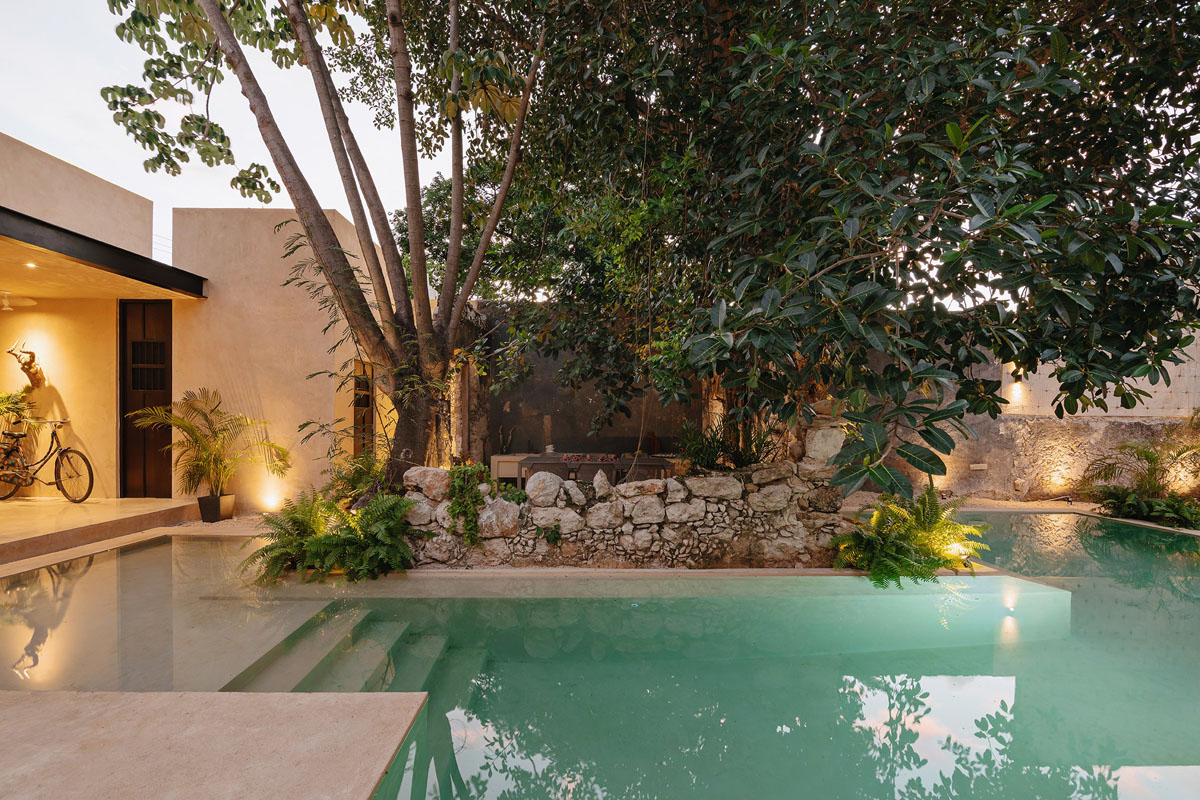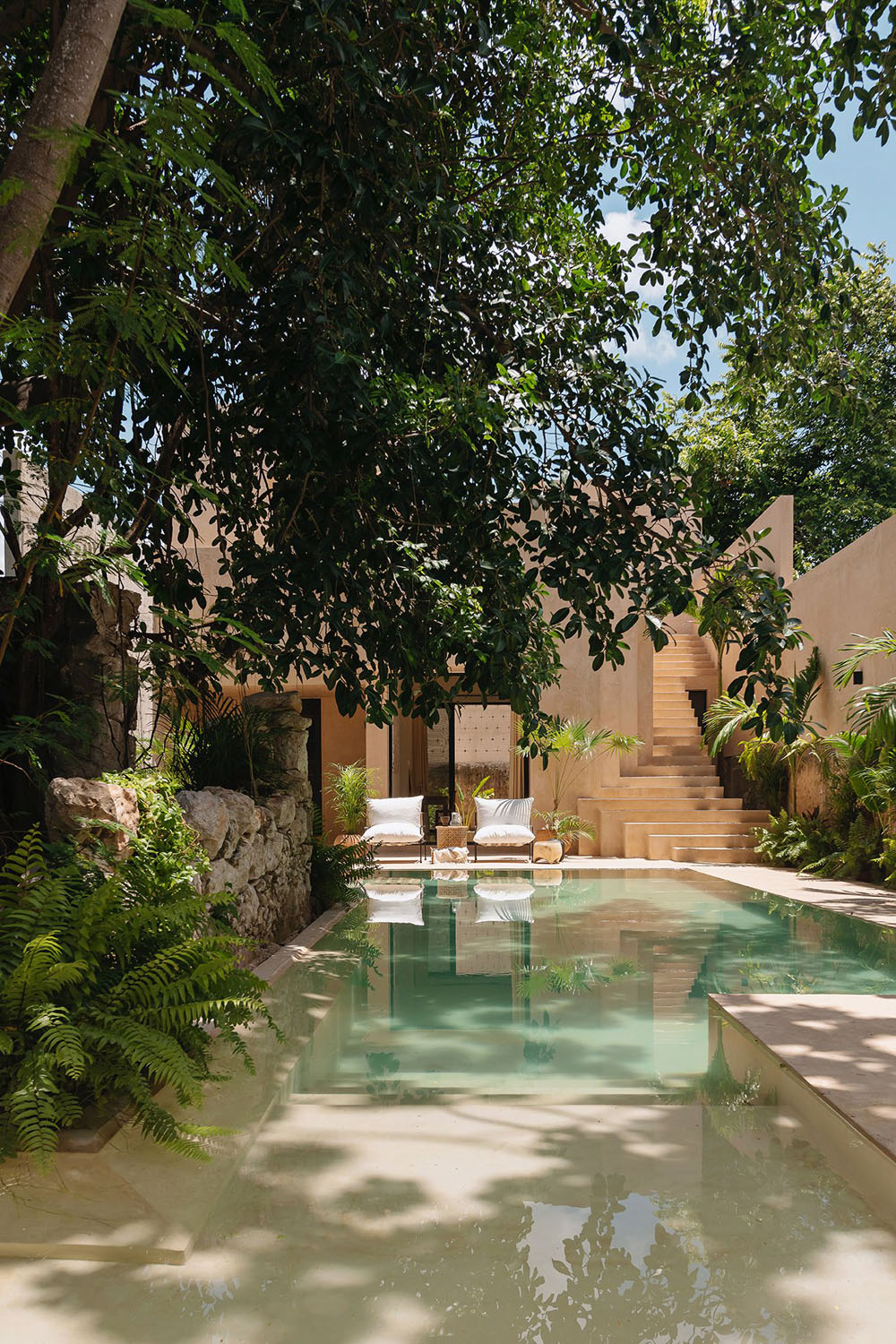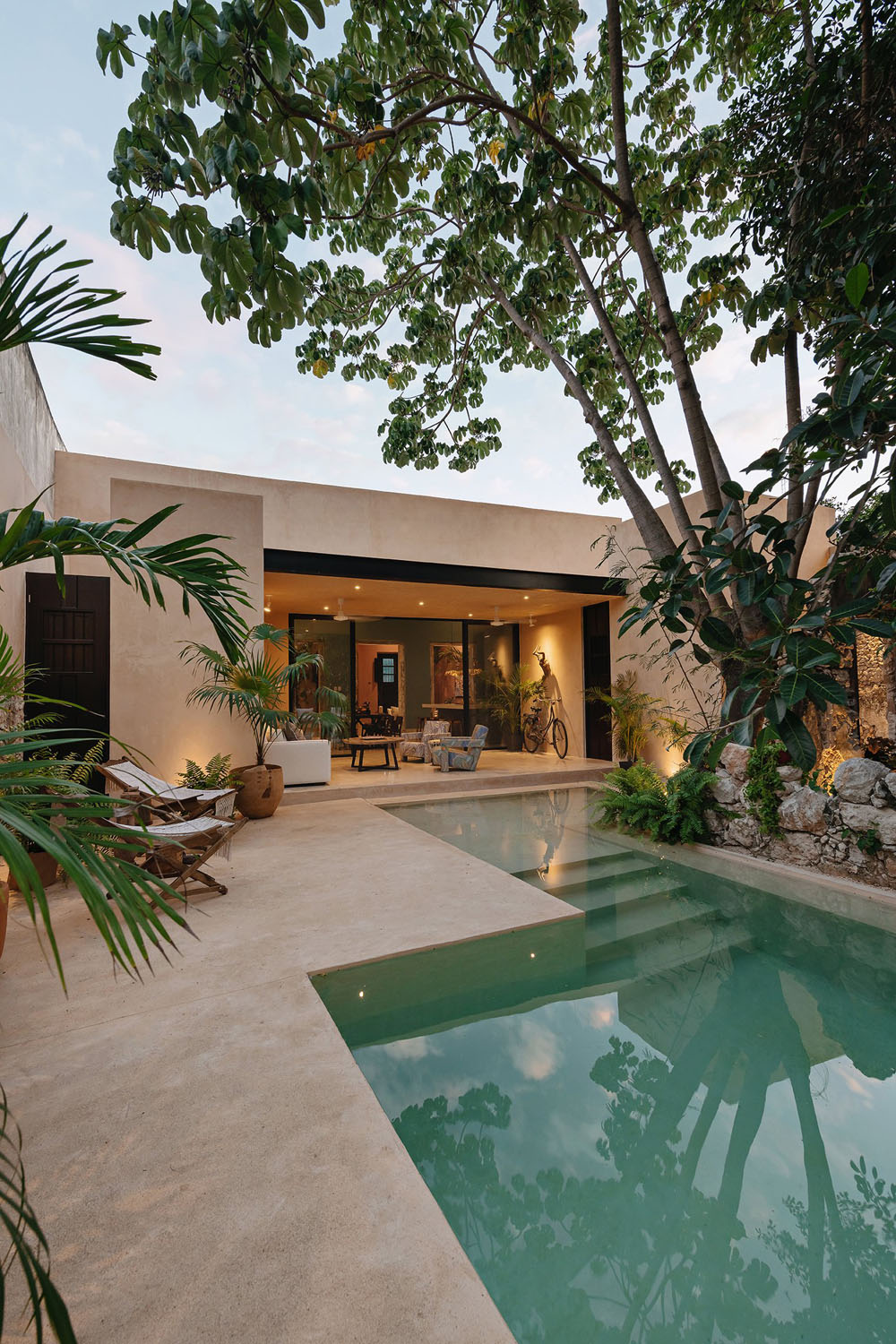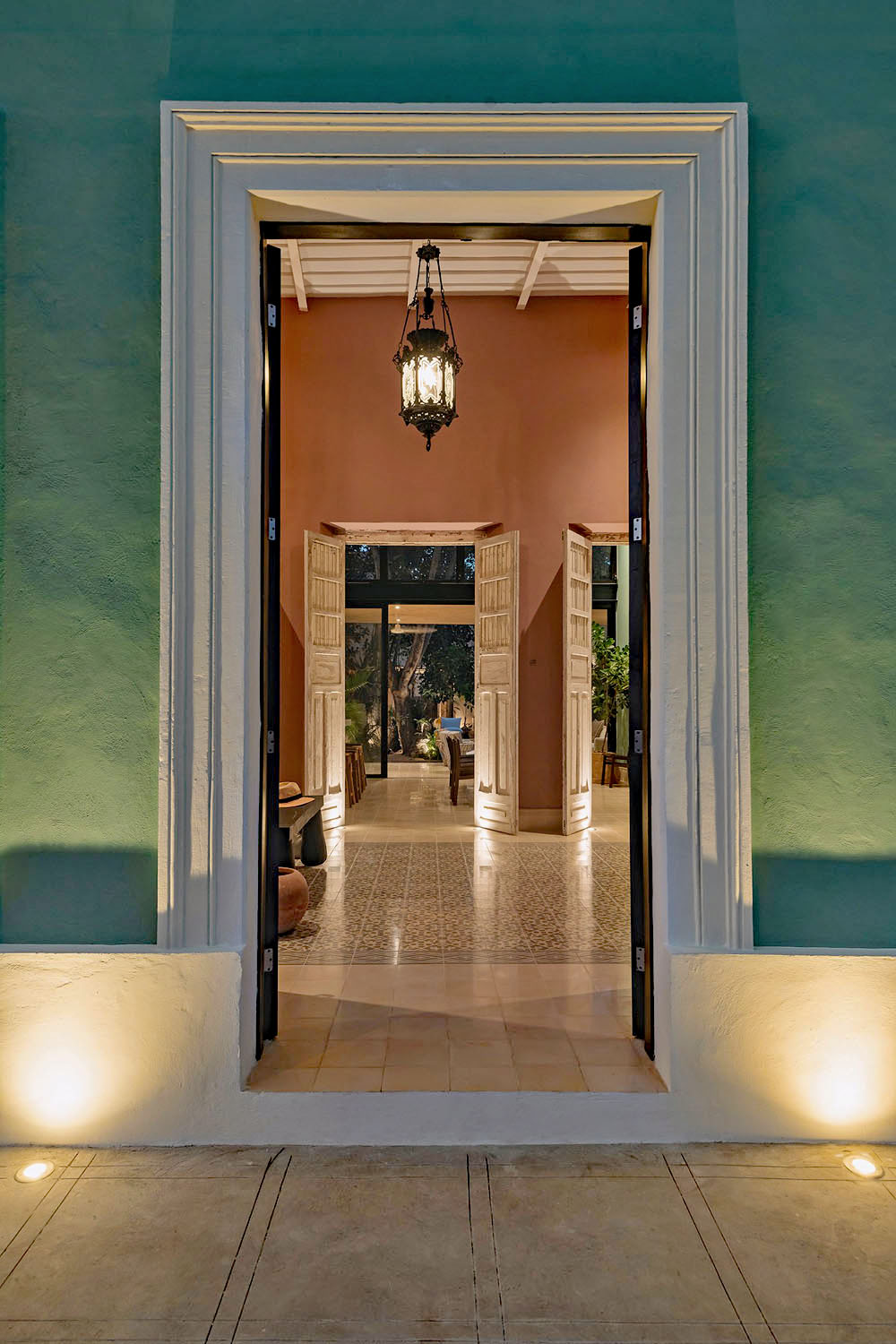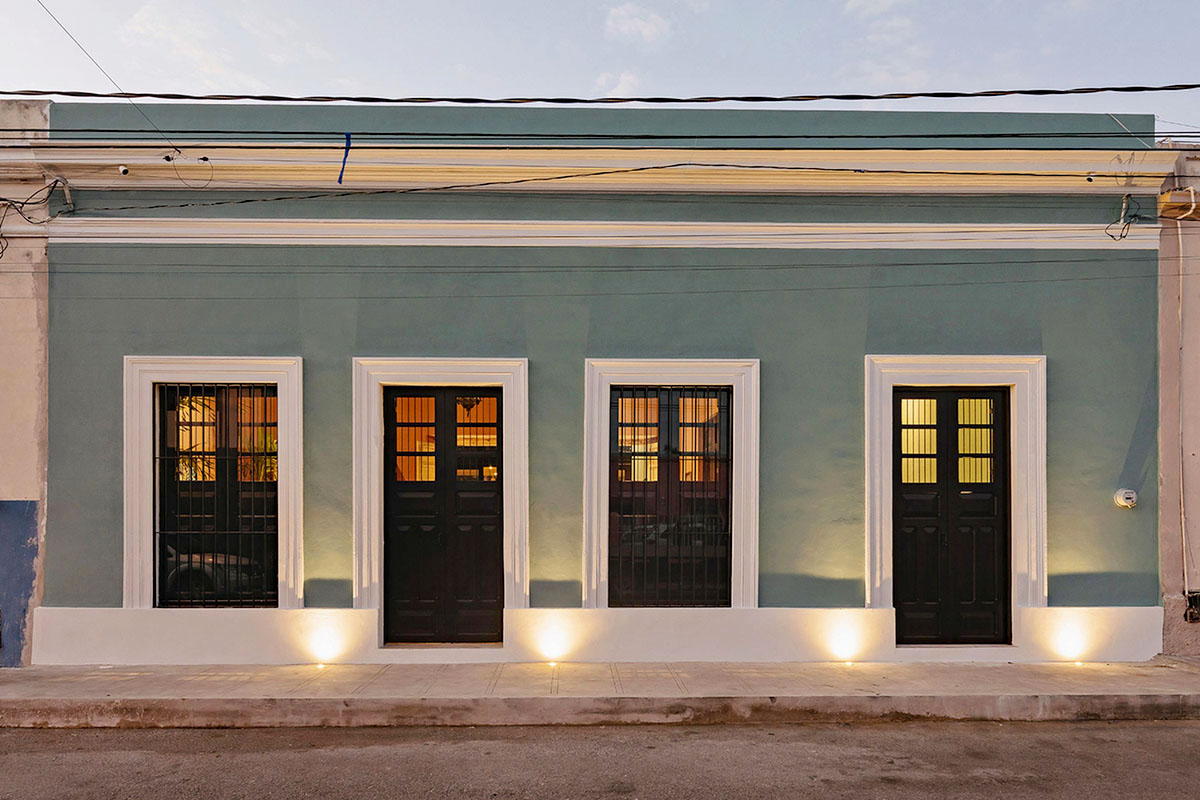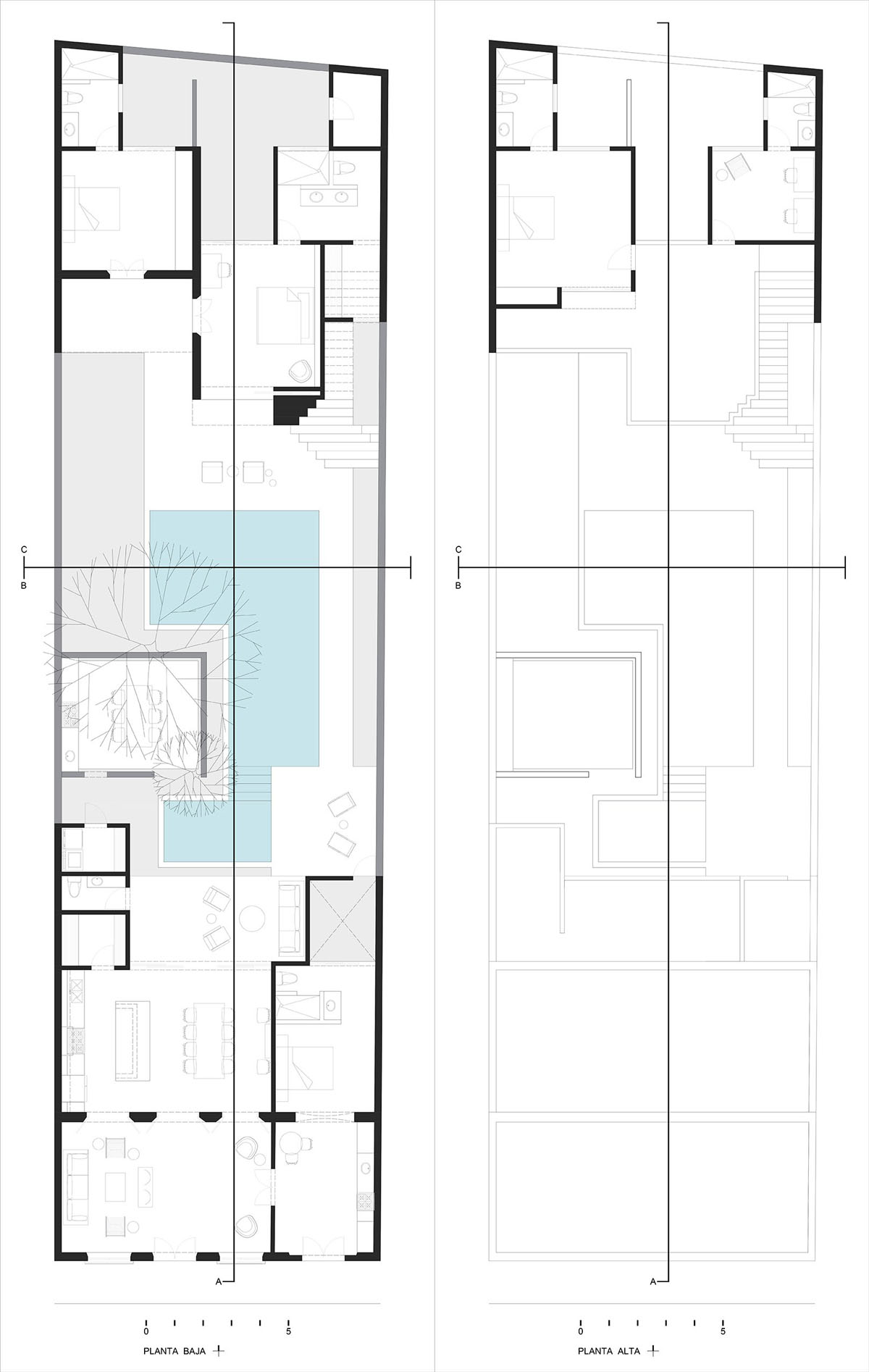 See Also: Zen Pool Courtyard House is a Unique Tranquil Hideaway
Architect: Workshop, Diseño + Construcción