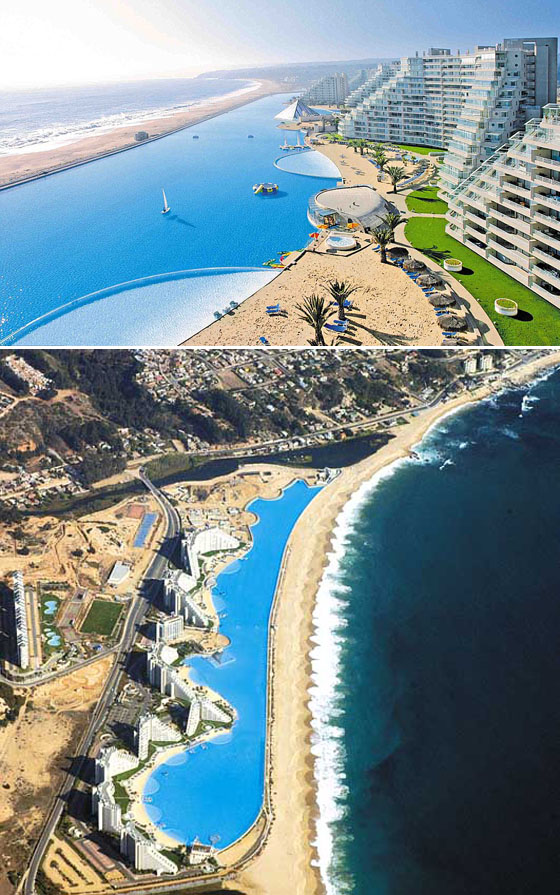 Hotels spend millions creating swimming pools with unique designs or breathtaking views to attract tourists. Check out some of the most incredible hotel pools from around the world.
Photo above: San Alfonso del Mar Resort – Algarrobo, Chile. This is the world's largest outdoor pool. The artificial lake is filled with crystal clear seawater.
Photo Below: Burj Al Arab – Dubai, U.A.E.. Opulent indoor swimming pool.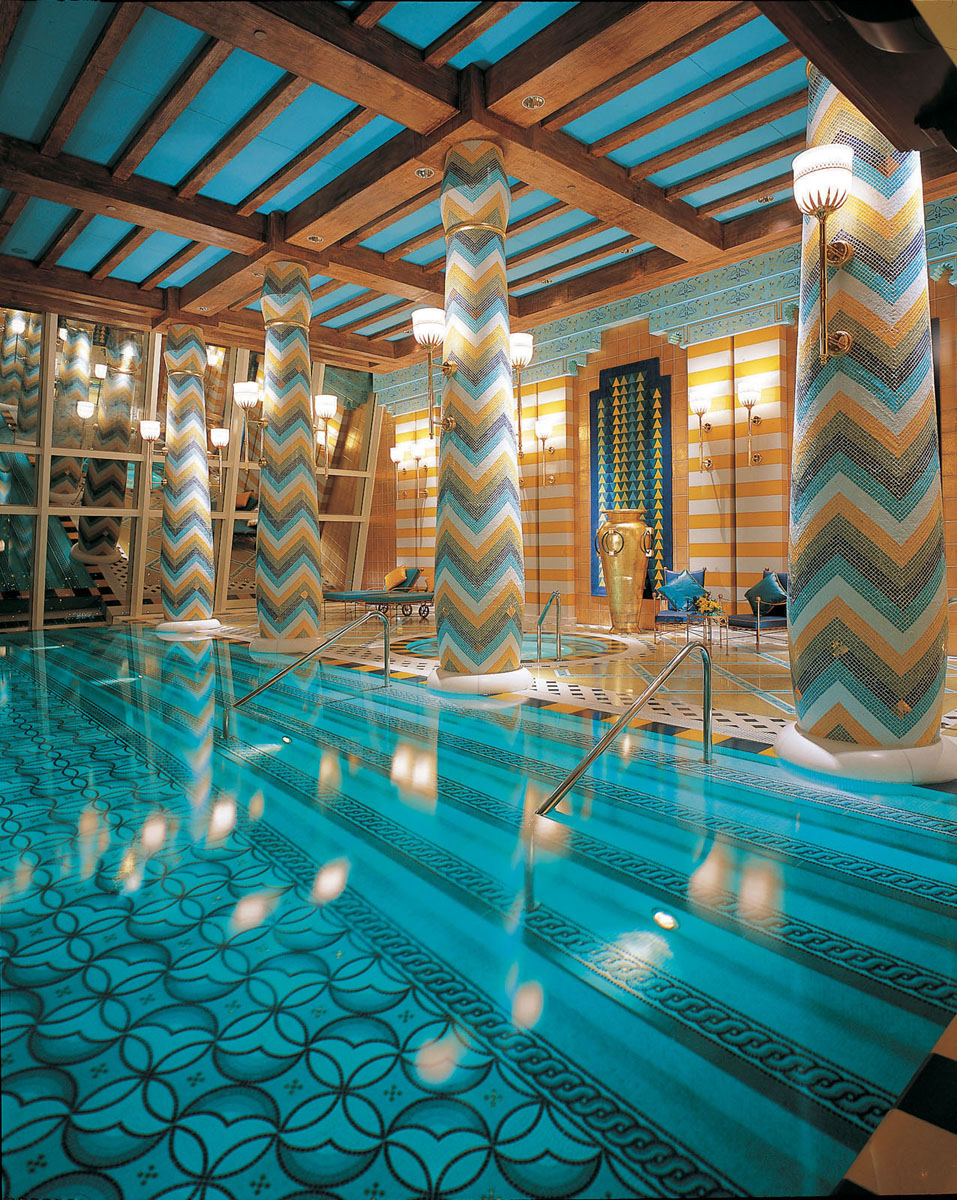 Marina Bay Sands Hotel – Singapore. The infinity pool is located on top of the three towers.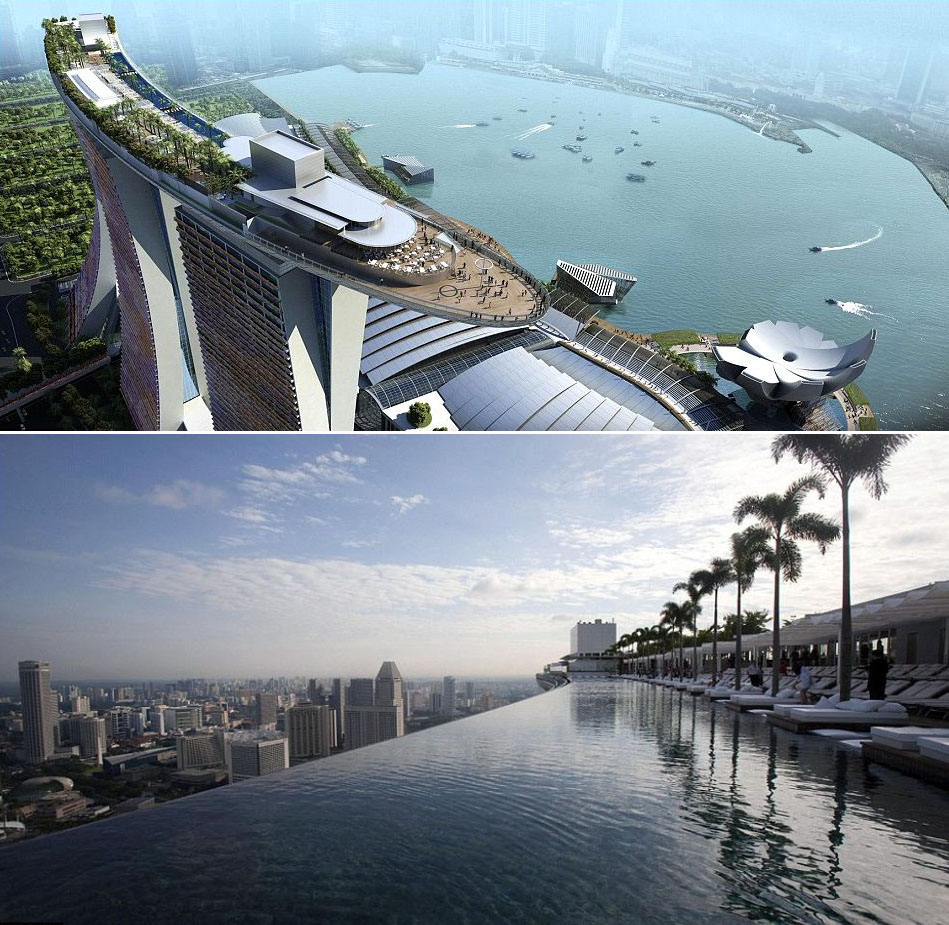 Golden Nugget – Las Vegas, Nevada. There is a shark tank in the middle of the free-form swimming pool!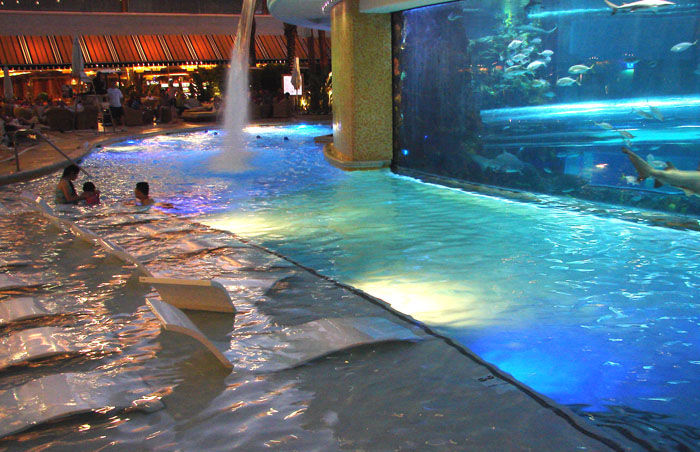 Blue Lagoon Geothermal Resort – Grindavík, Iceland. The water temperature of the lagoon is kept at 37-39°C / 98-102°F.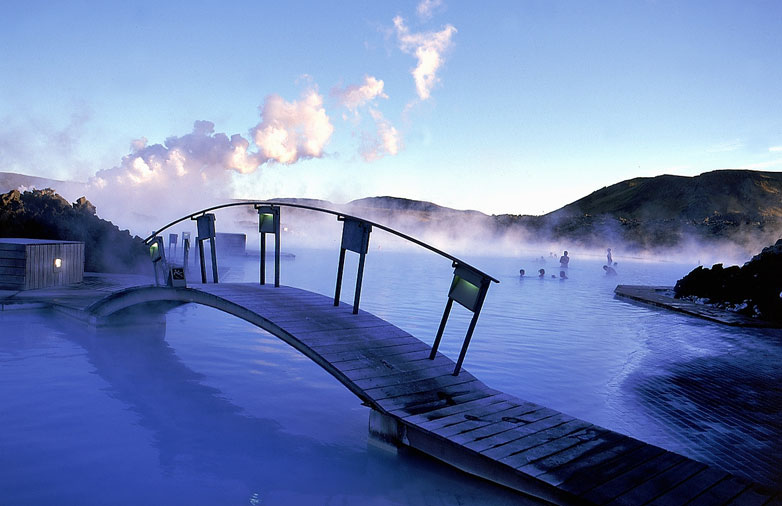 Banyan Tree Hotel – Seychelles. Infinity pool with stunning view of the Indian Ocean.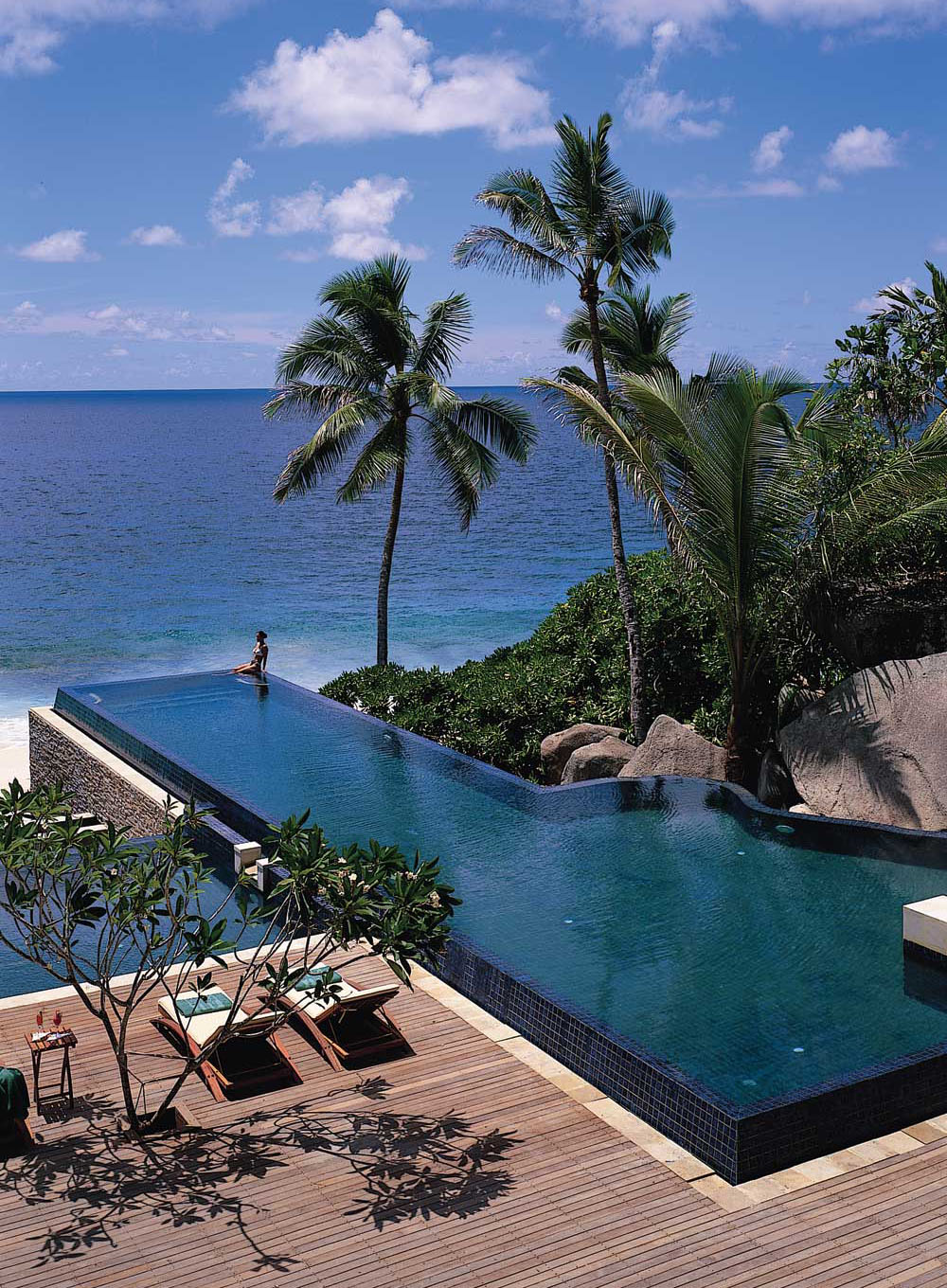 Hotel Joule – Dallas, Texas. Spectacular rooftop swimming pool.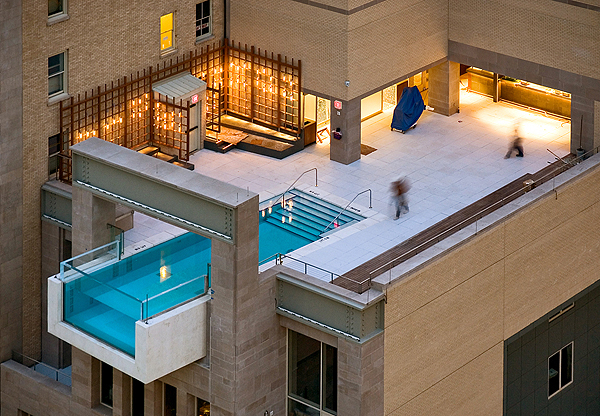 Perivolas Luxury Hotel – Santorini, Greece. The infinity pool at the Perivolas has been featured in a number of travel magazines.
Holiday Inn Shanghai Pudong Kangqiao – China. The cantilever swimming pool with glass bottom suspends in mid-air.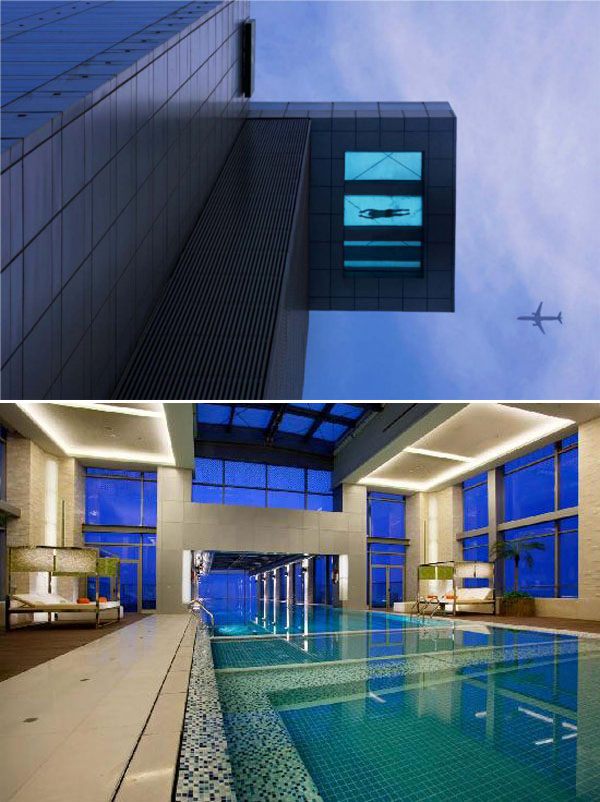 Crown Towers Hotel – Taipa Island, Macau. The luxury indoor pool offers beautiful view of the harbour. This is a great place for a romantic evening swim.