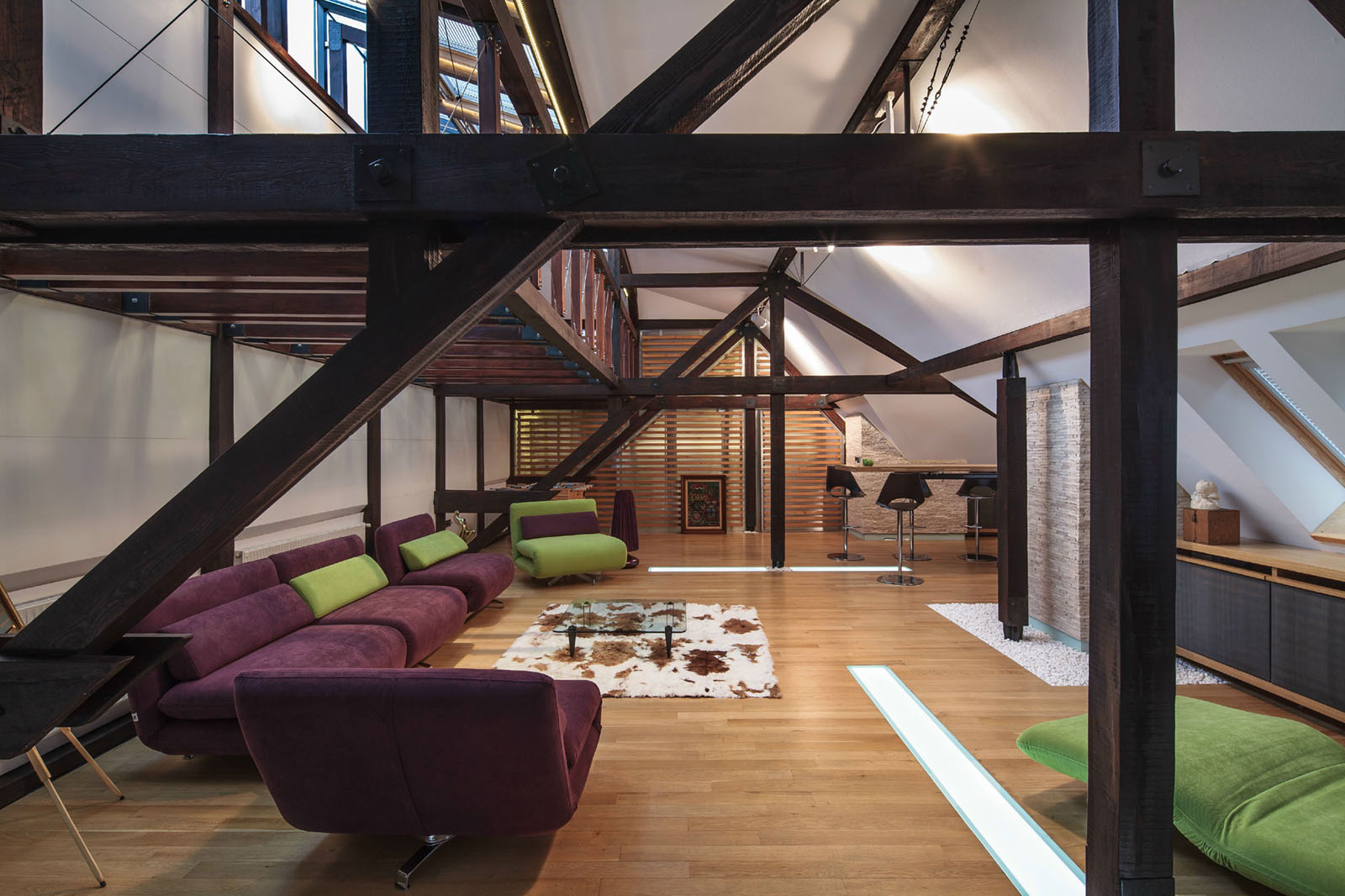 Located in a 1930s building in Bucharest, Romania, this renovated loft apartment with high ceilings uses interior wood structure to define its attic space.
Designed by architecture firm TECON, the contemporary loft has plenty of roof windows to allow light to filter through.
The configuration of the space resulted in a higher area which allows for an upper loft space. The extra level has a glass floor as not to obstruct the natural lighting of the apartment.
The main level has a living area, a kitchen, a bedroom, storage and toilets. A mobile panel of polycarbonate and wood slides provide privacy for the bedroom.