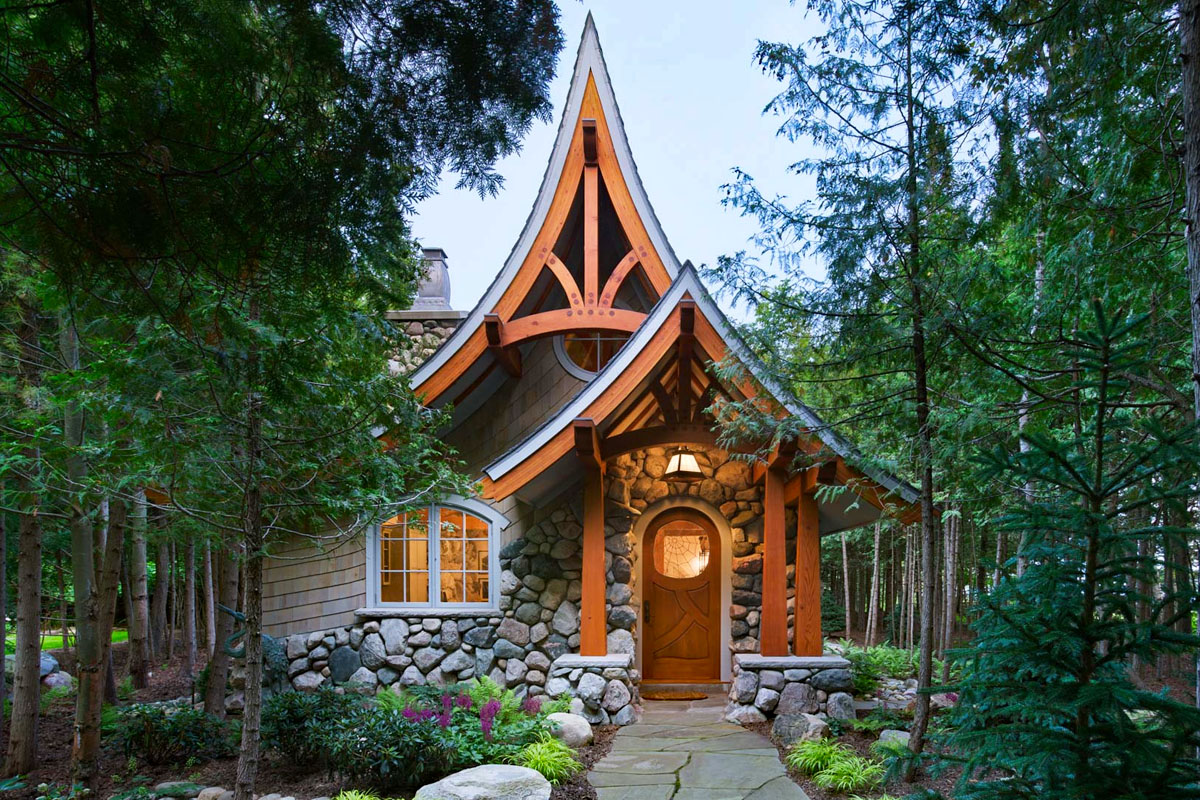 Tucked into the woods in Harbor Springs, Michigan just off the shore of Lake Michigan, this charming cottage is a storybook-inspired tiny house.
Designed by Hendricks Architecture and built by Wentworth Builders, the quaint cottage features cedar shingles, intricate stonework and a steeply curved roofline.
The curved white oak front door opens to soaring white-washed ceilings and an intricate framework of curved timber trusses. There are also plenty of built-in cabinets and free-standing shelves.
The 900-square-foot tiny timber country house is surrounded by cedar and white pine trees, and is used as a guesthouse and pottery studio.