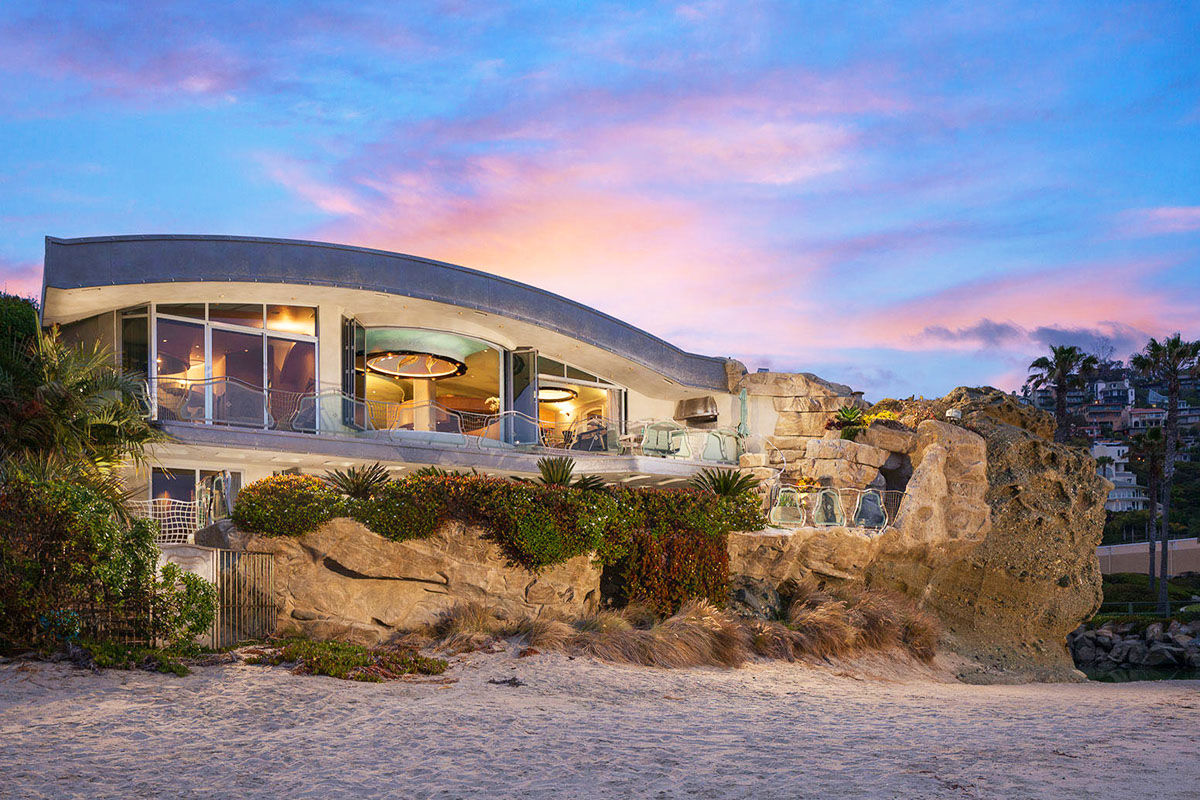 Laguna Beach, California – The "Rock House" is a piece of whimsical real estate art on a desirable beachfront lot in Laguna Beach.
The unique home was designed by Brion Jeannette Architecture. It is an exquisite landmark inspired by Spanish architect Antoni Gaudi.
The 3,000-square-foot 3 bedroom home was excavated out of the original existing rock formation and reinforced with concrete. The energy-efficient design enhances the breathtaking views while providing plenty of natural light and fresh ocean breezes. Rock walls and an earth roof provide natural insulation from summer heat.
The house features Italian-style terrazzo with integrated nautilus shells and hand curved stainless steel ribbing. It also has a theater room, terrace grotto, outdoor fire pit and built-in barbecue.