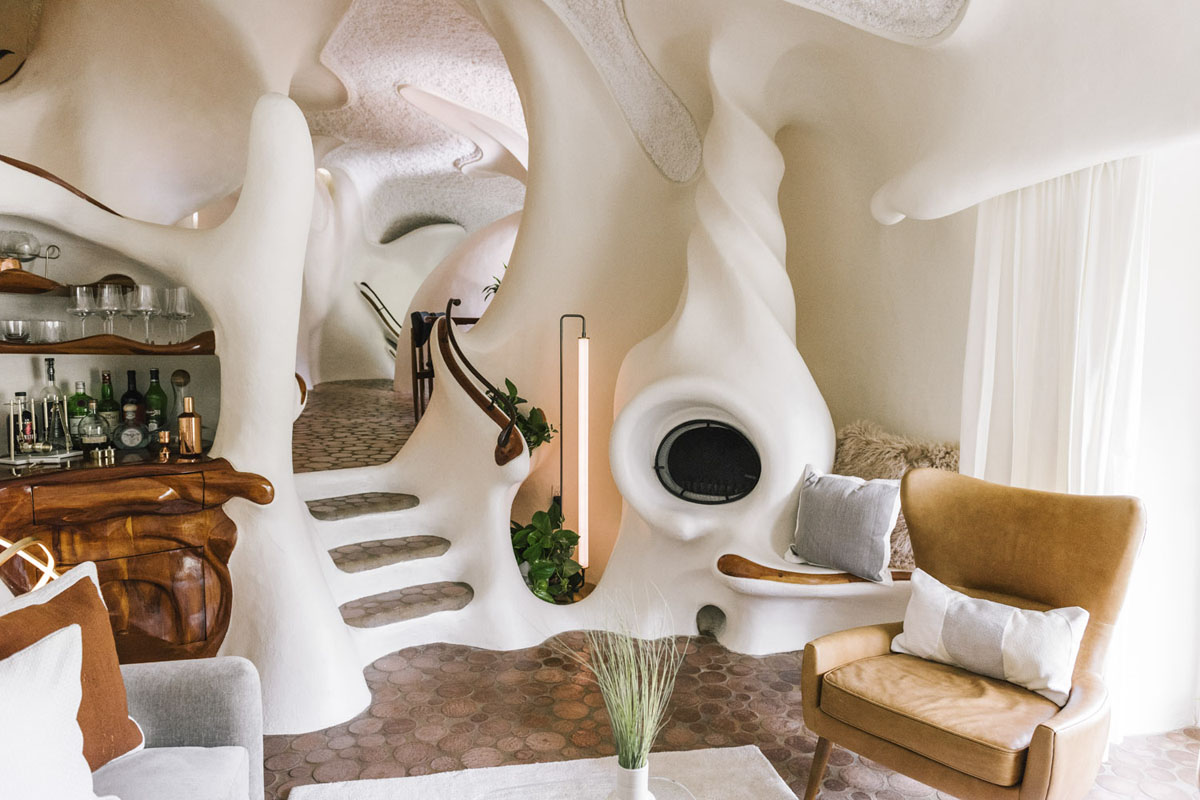 Bloom House is a unique fairytale escape situated on 2.7 acres of land in a wooded valley in Austin, Texas. Originally designed by architect and visionary Charles Harker, construction was completed in 1984.
The 1,101-square-foot curvilinear structure was sculpted out of a polyurethane foam covered with concrete stucco. There are virtually no straight lines or flat walls in this organically-shaped work of architecture.
The current owners renovated the property and enlisted West Elm Austin's design crew to transform it into a vacation home. The goal was to create a functional space while keeping with the character and fluidity of the architecture. The furniture served as an extension of the organic structure with organic lines, natural textures, and a monochromatic color palette.
The magical home is a place of peace and isolation where you can live in harmony with the environment.