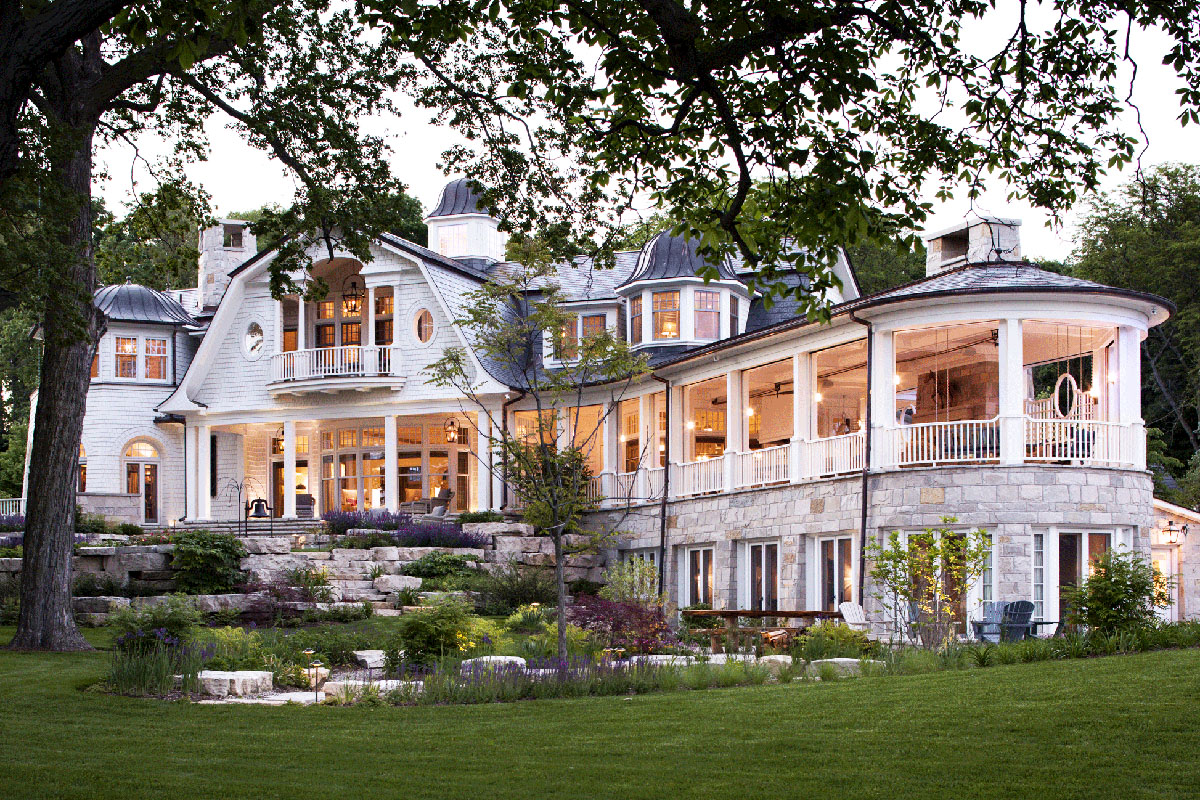 The central feature of this timeless shingle-style lake house in Lake Geneva, Wisconsin is an elongated, open concept veranda. The porch wing with views has openings on all sides.
Wade Weissmann Architecture created a whimsical, East Coast inspired summer retreat with farmhouse architecture that is characterized by its elegant simplicity and use of natural materials.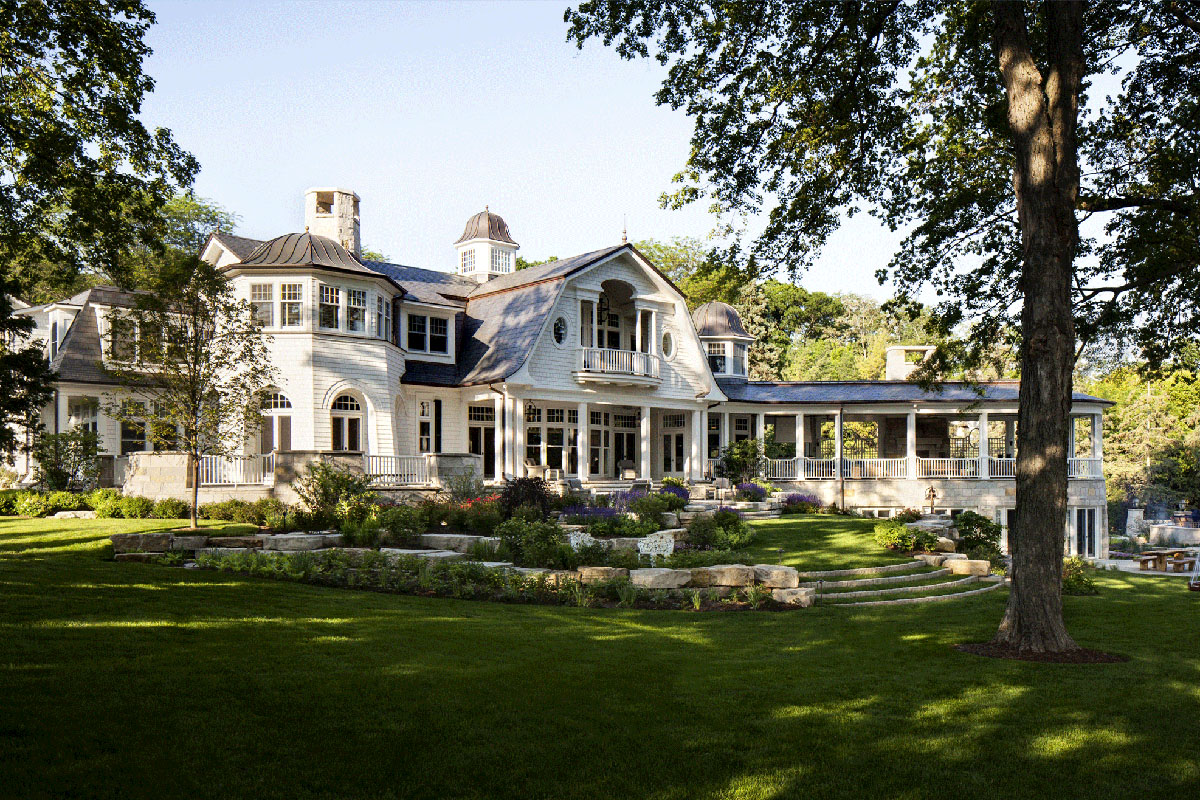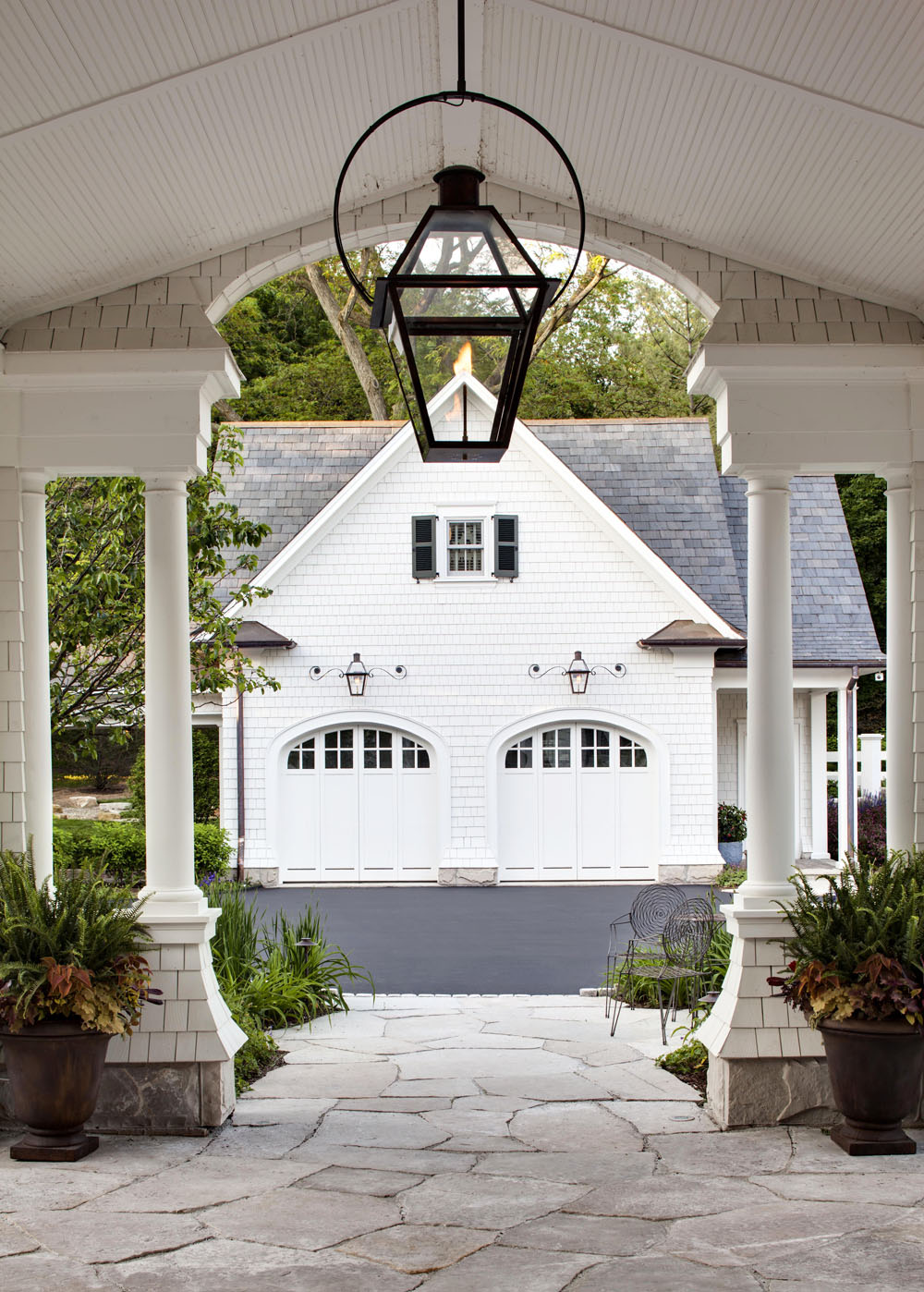 A classic loggia with a beautiful curved walkway and lush landscaping is perfect for a summer stroll.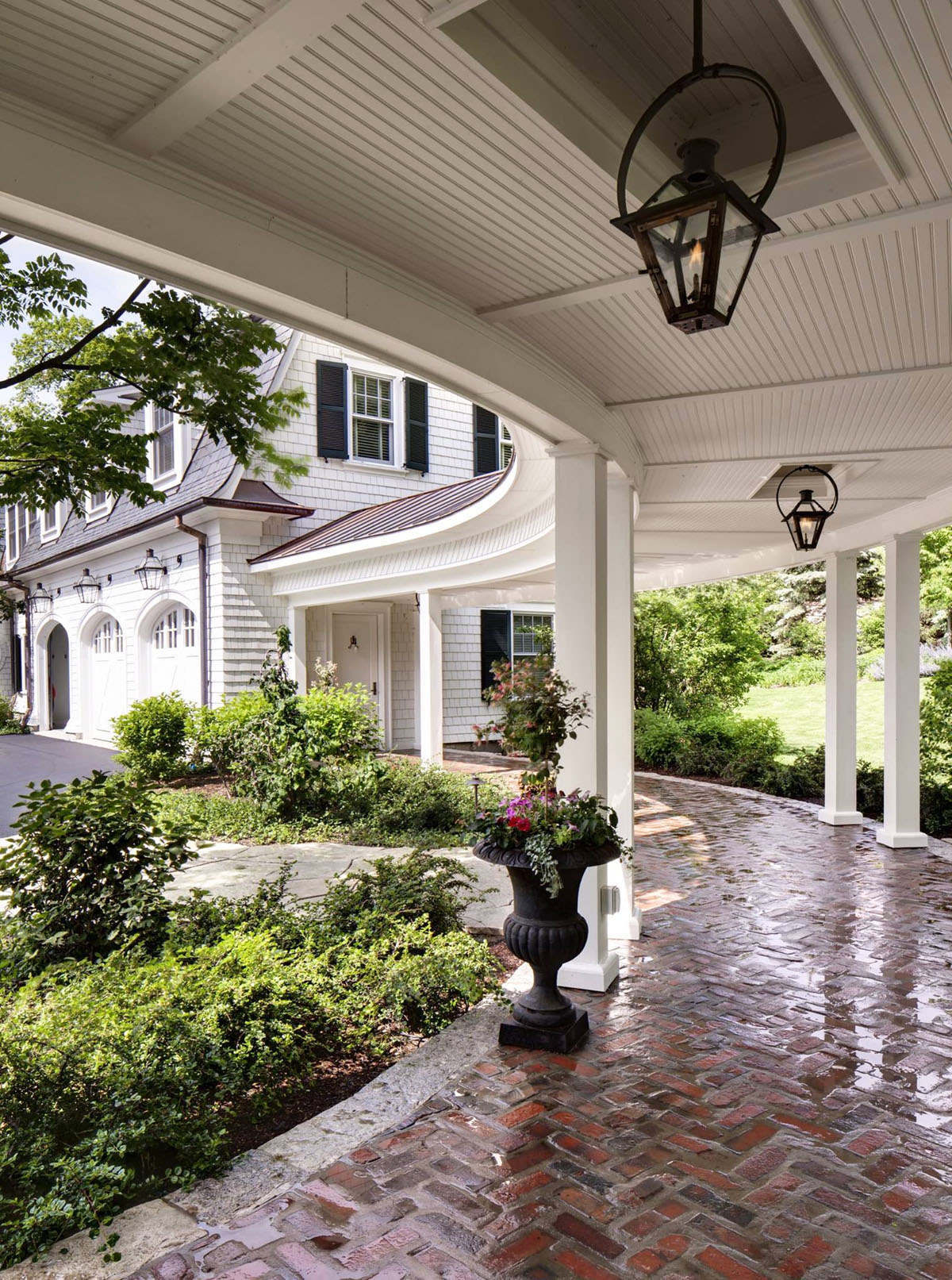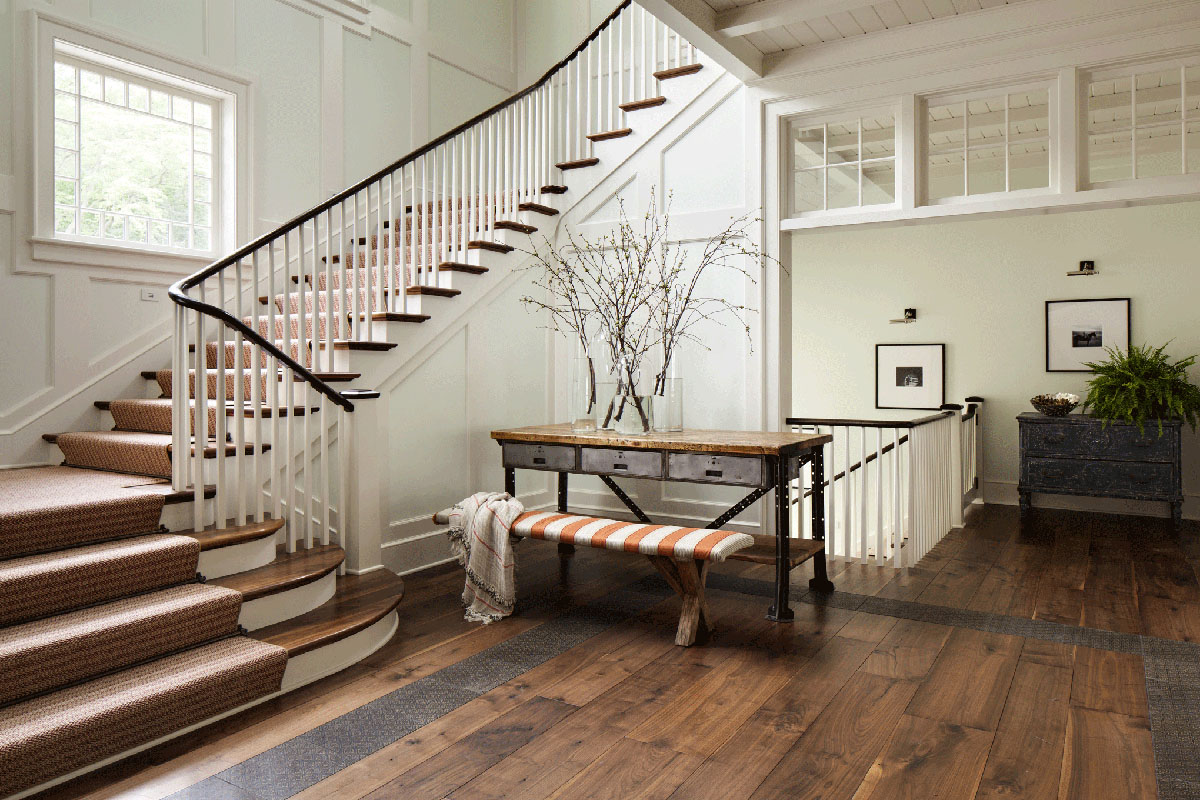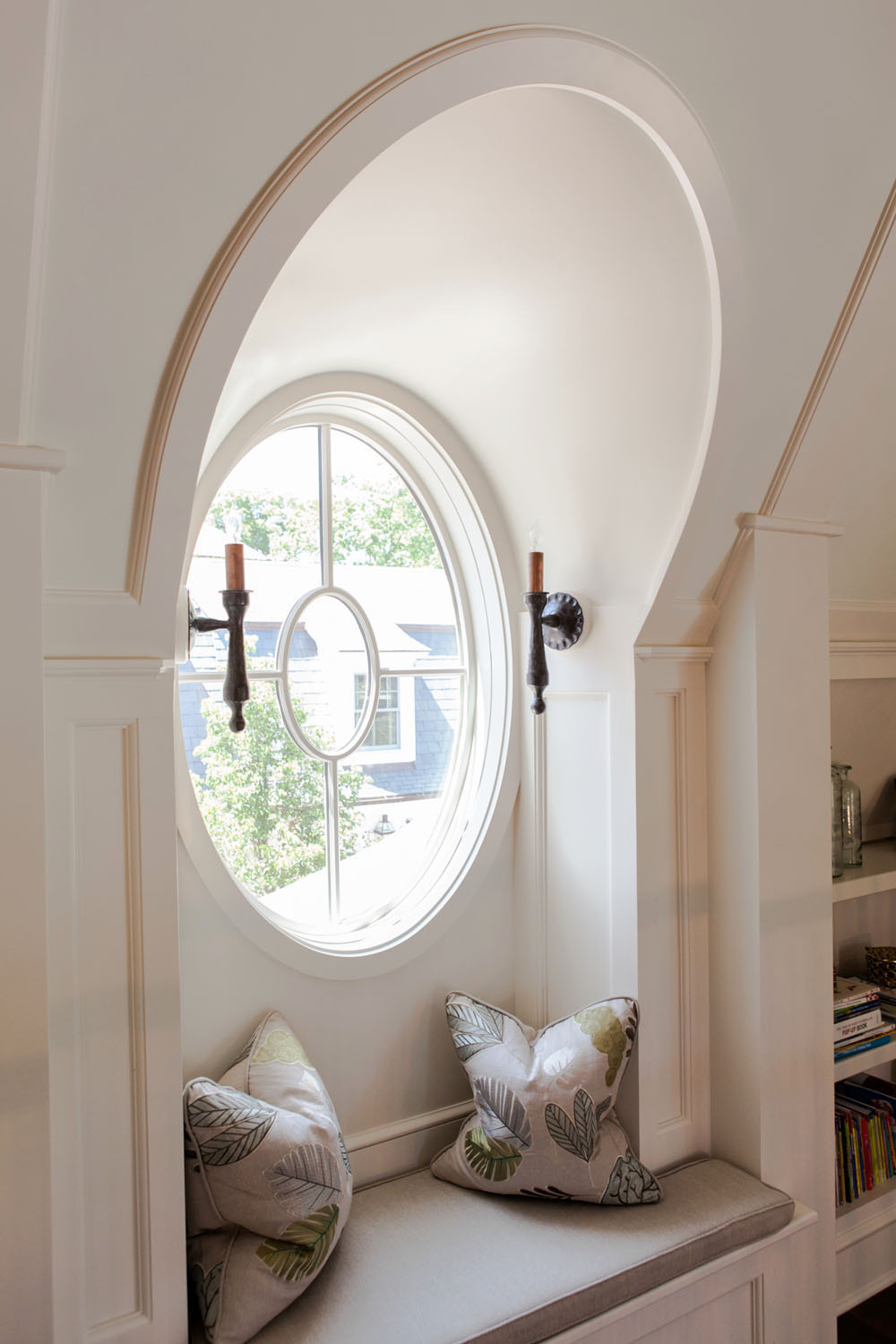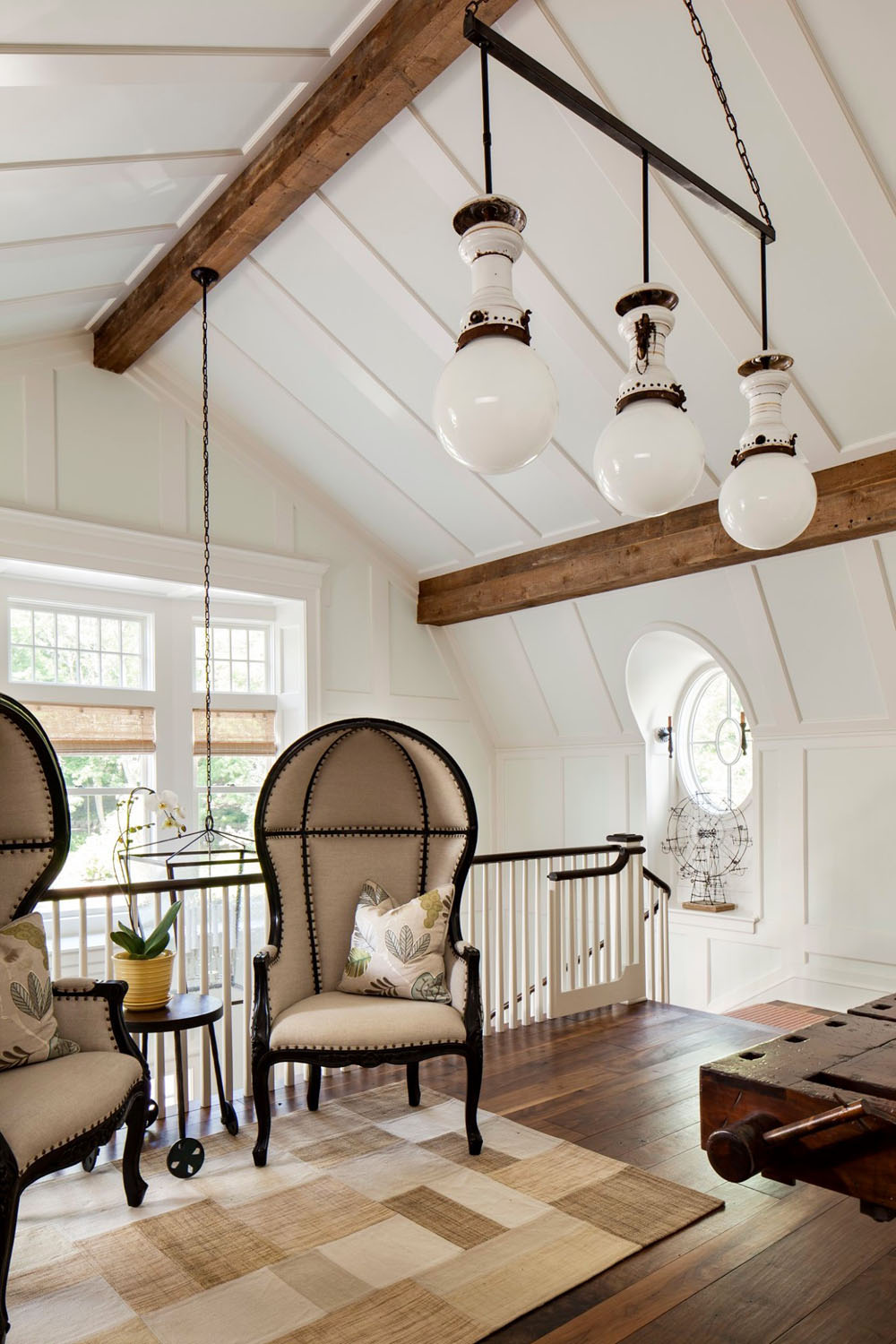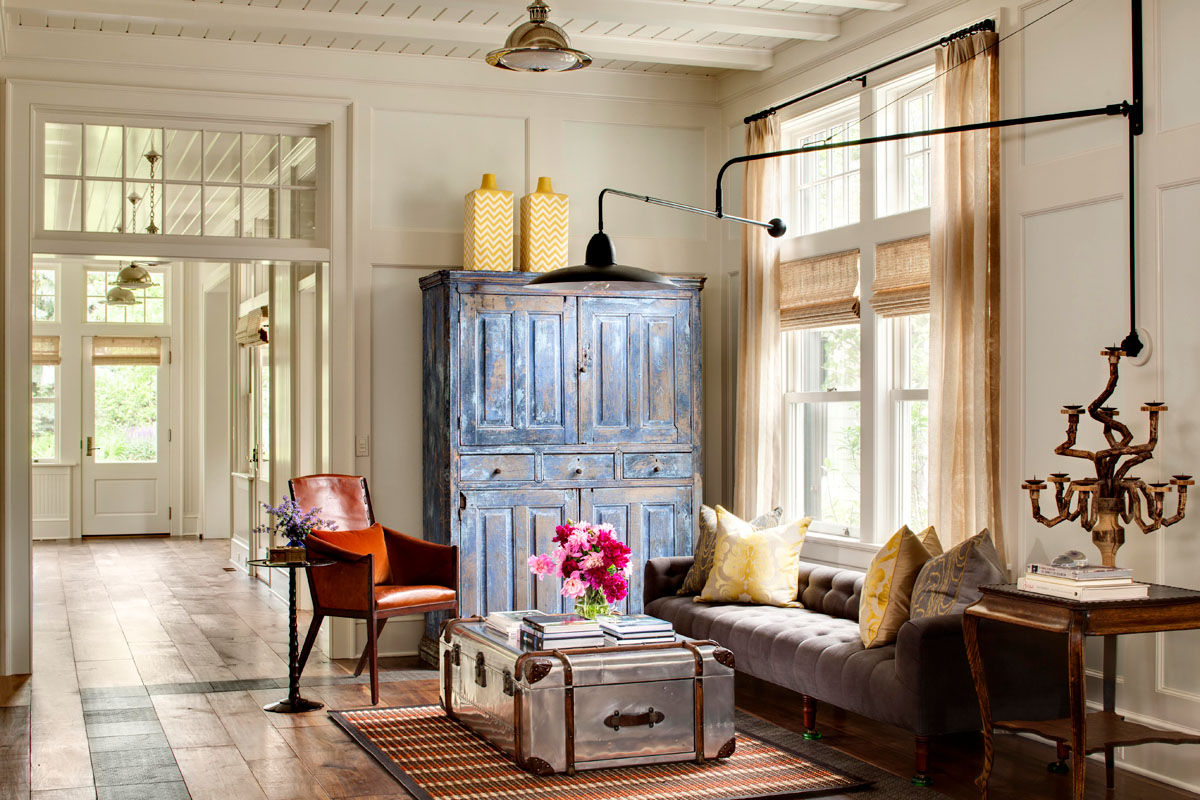 For the interiors, the use of reclaimed wood, built-in cabinetry, shelving and a cozy breakfast nook provide a feel of an old country home.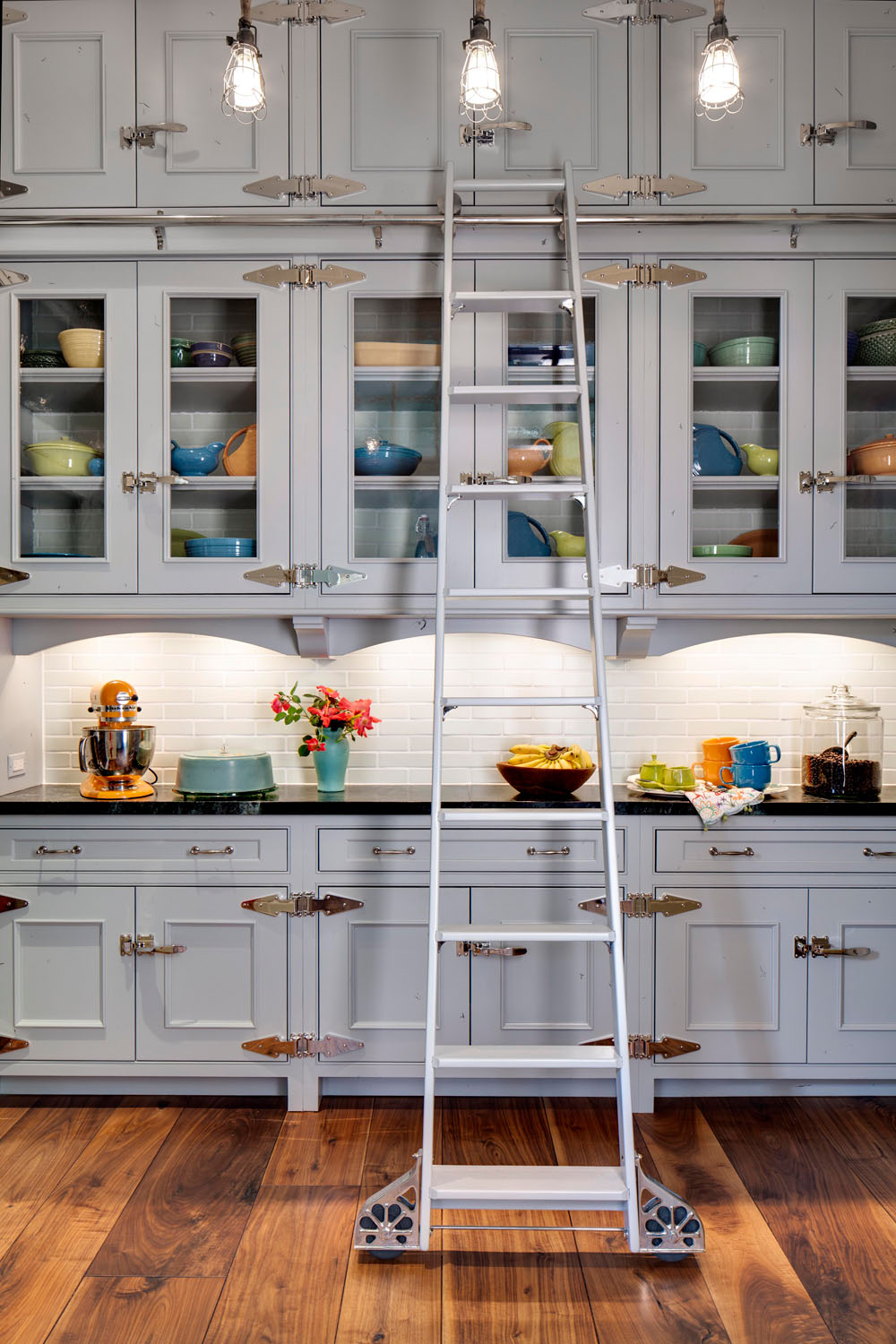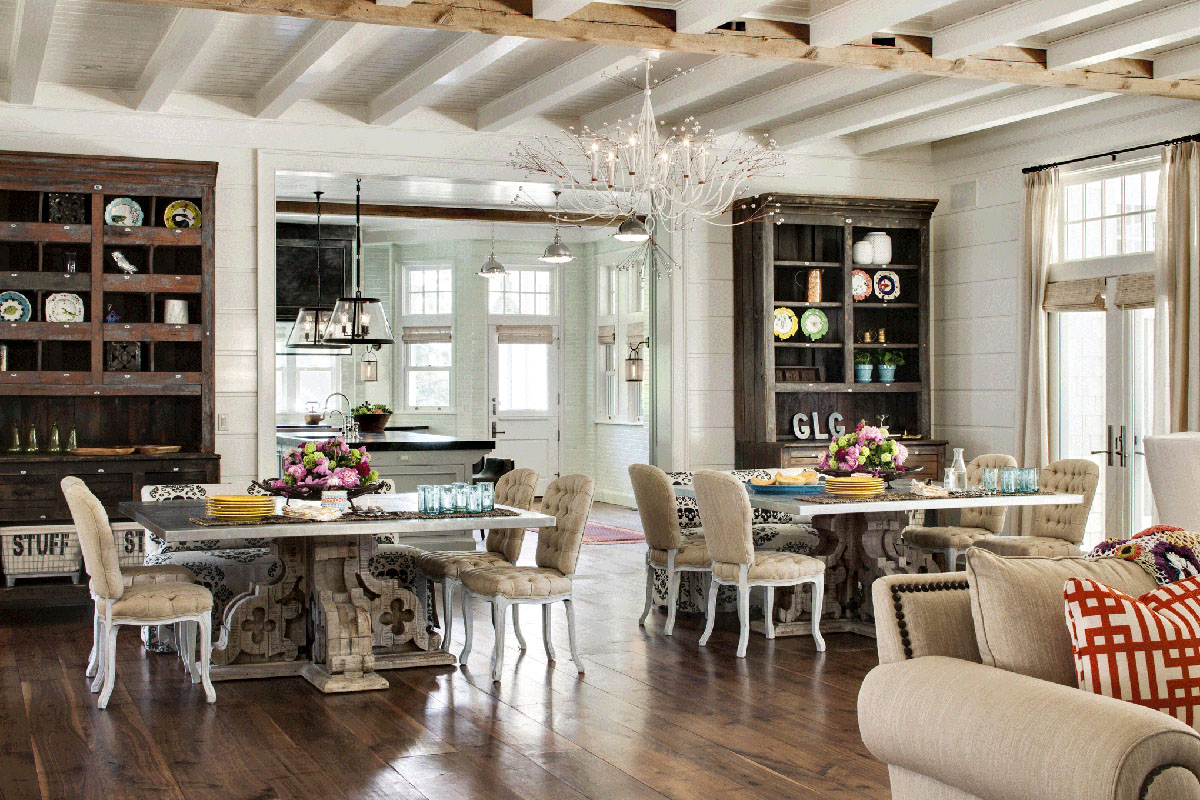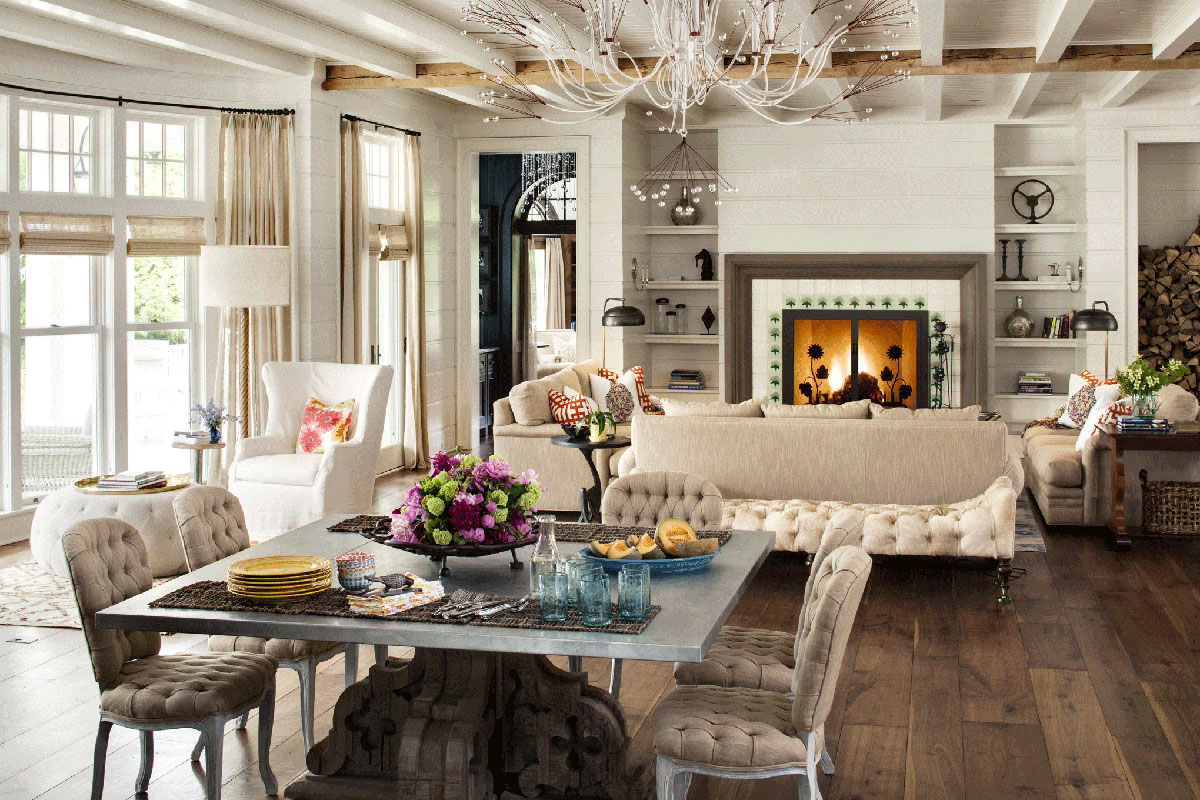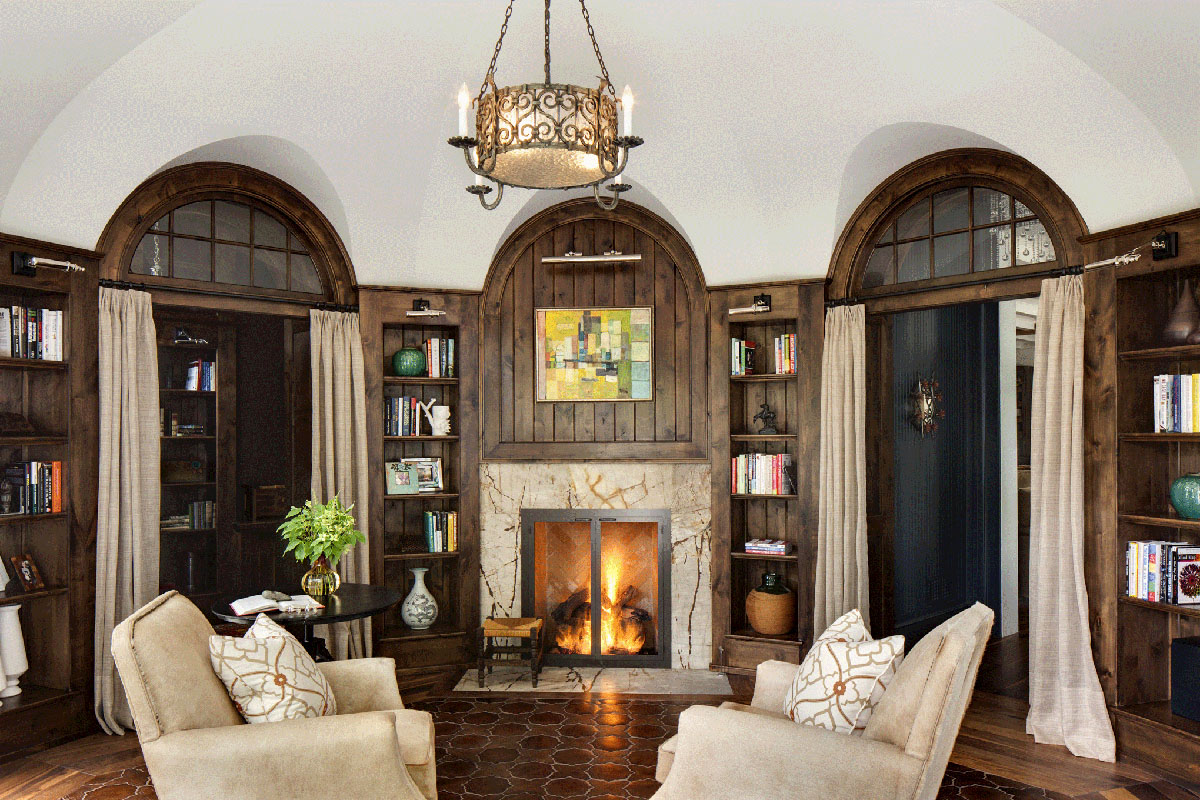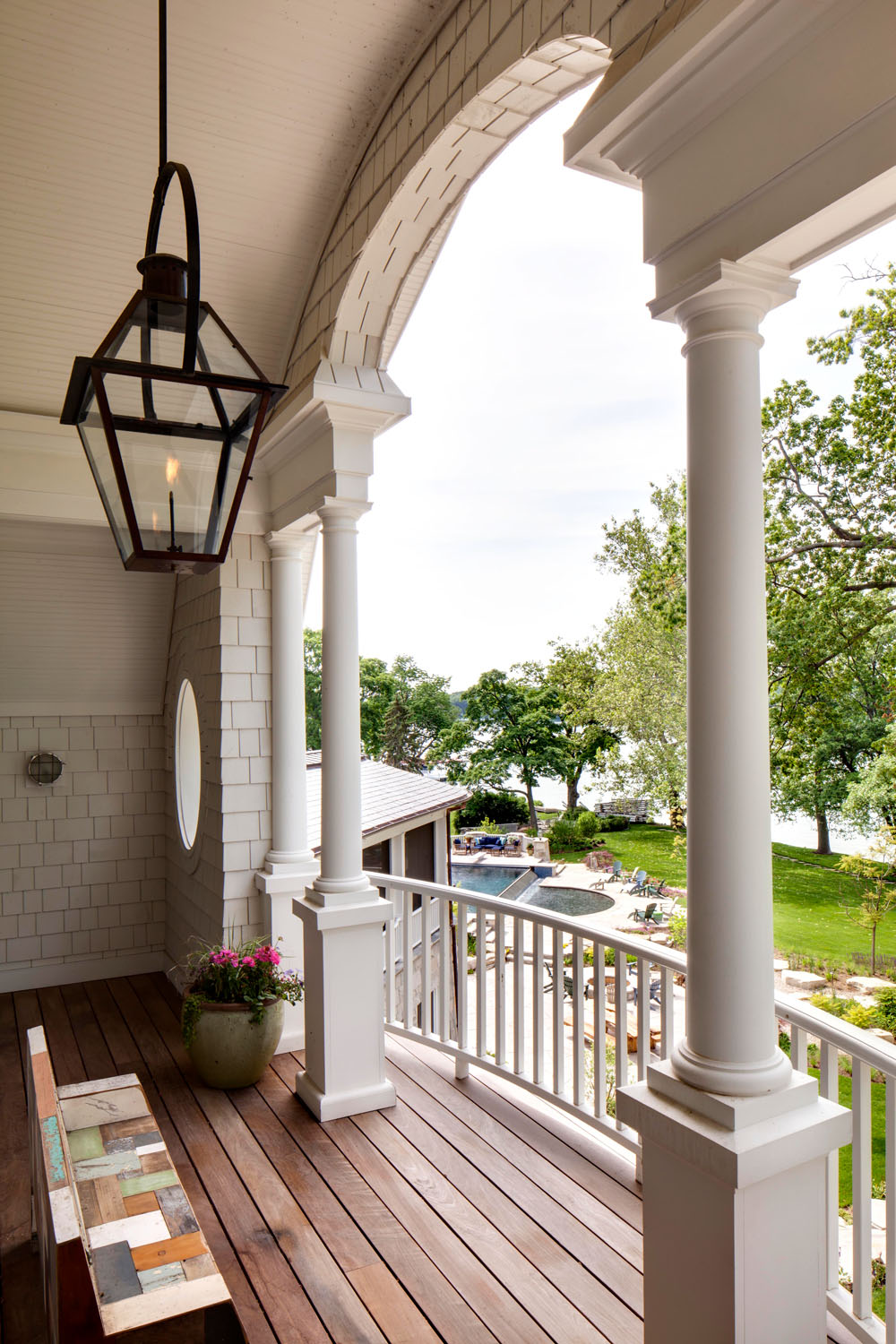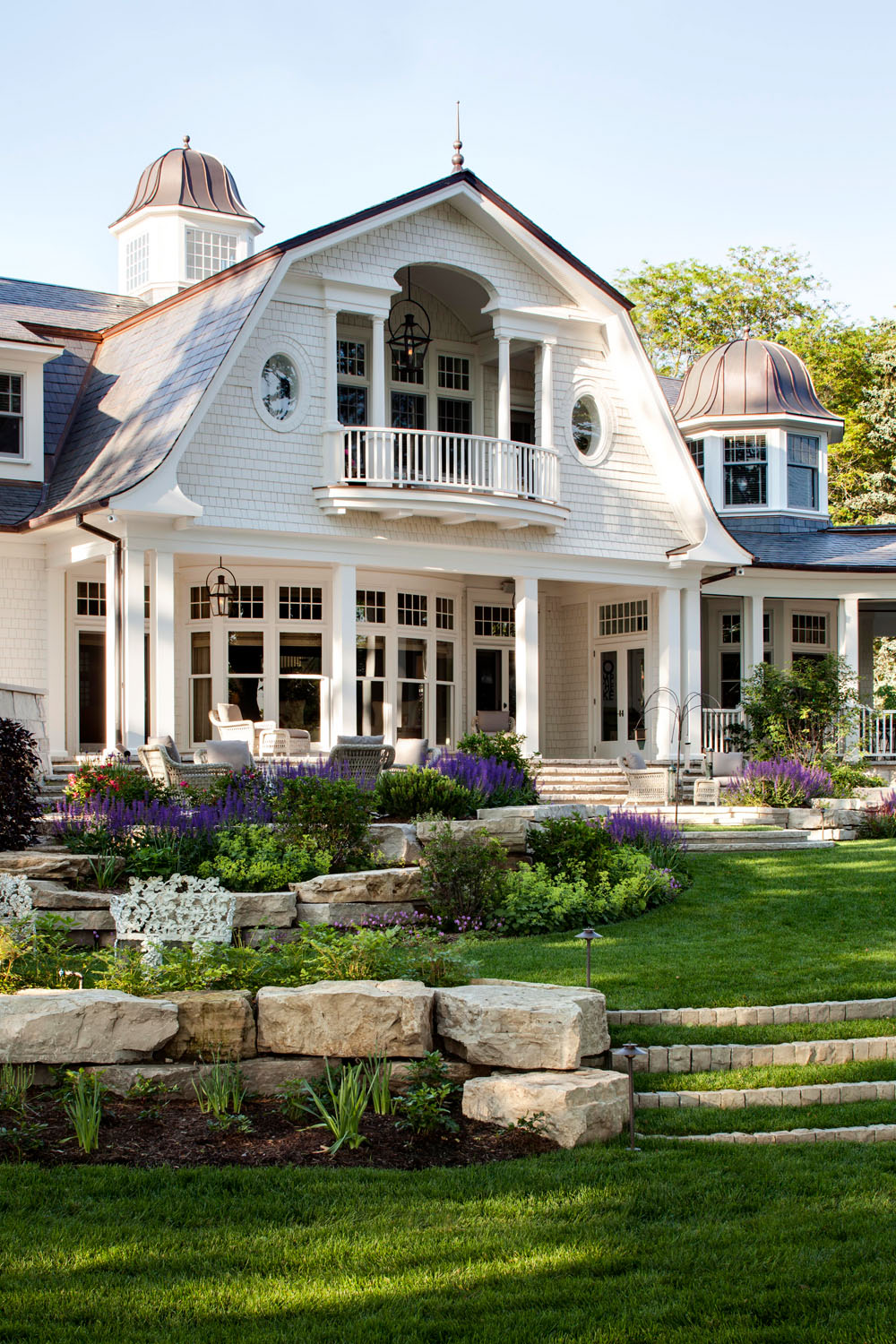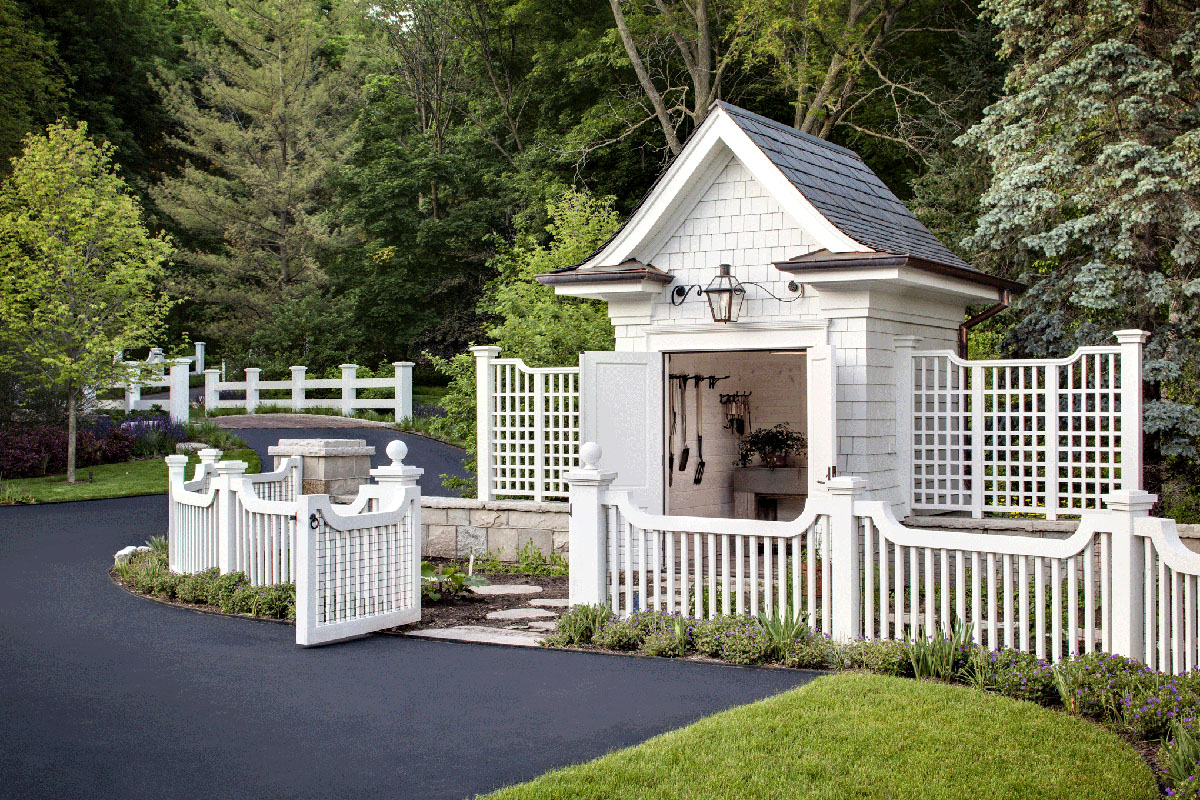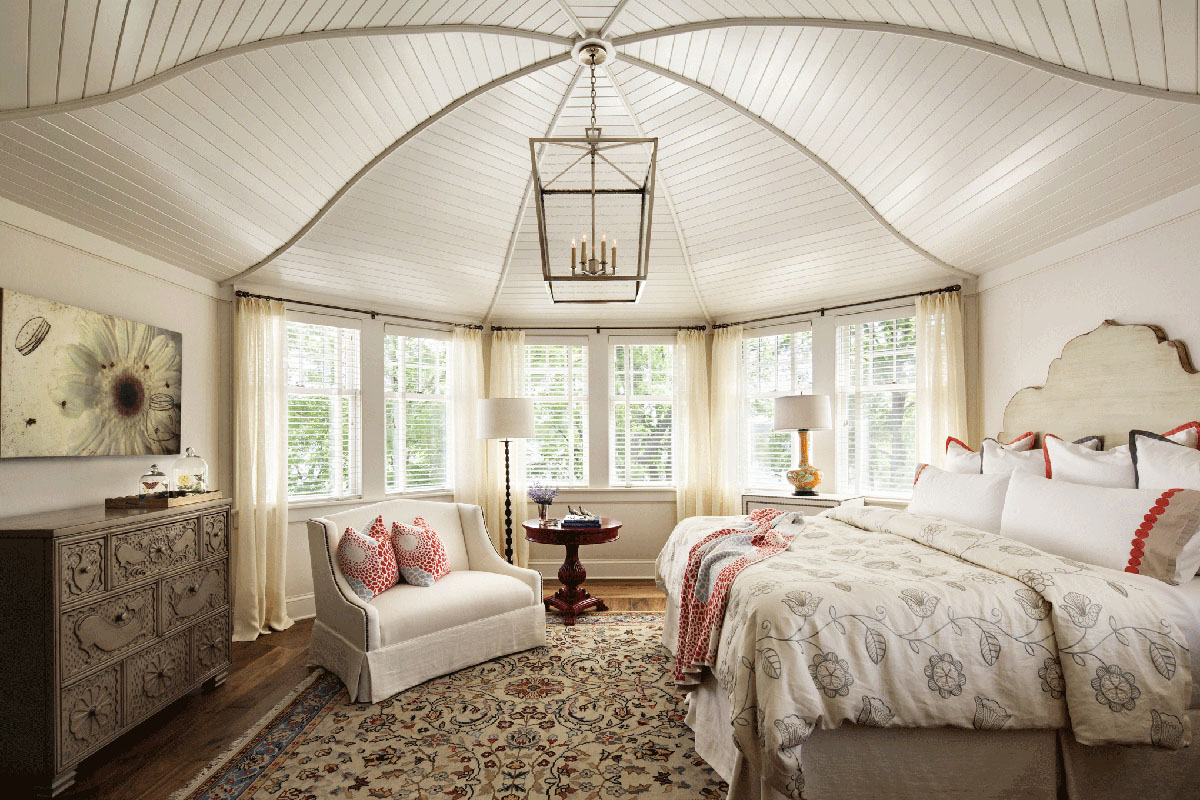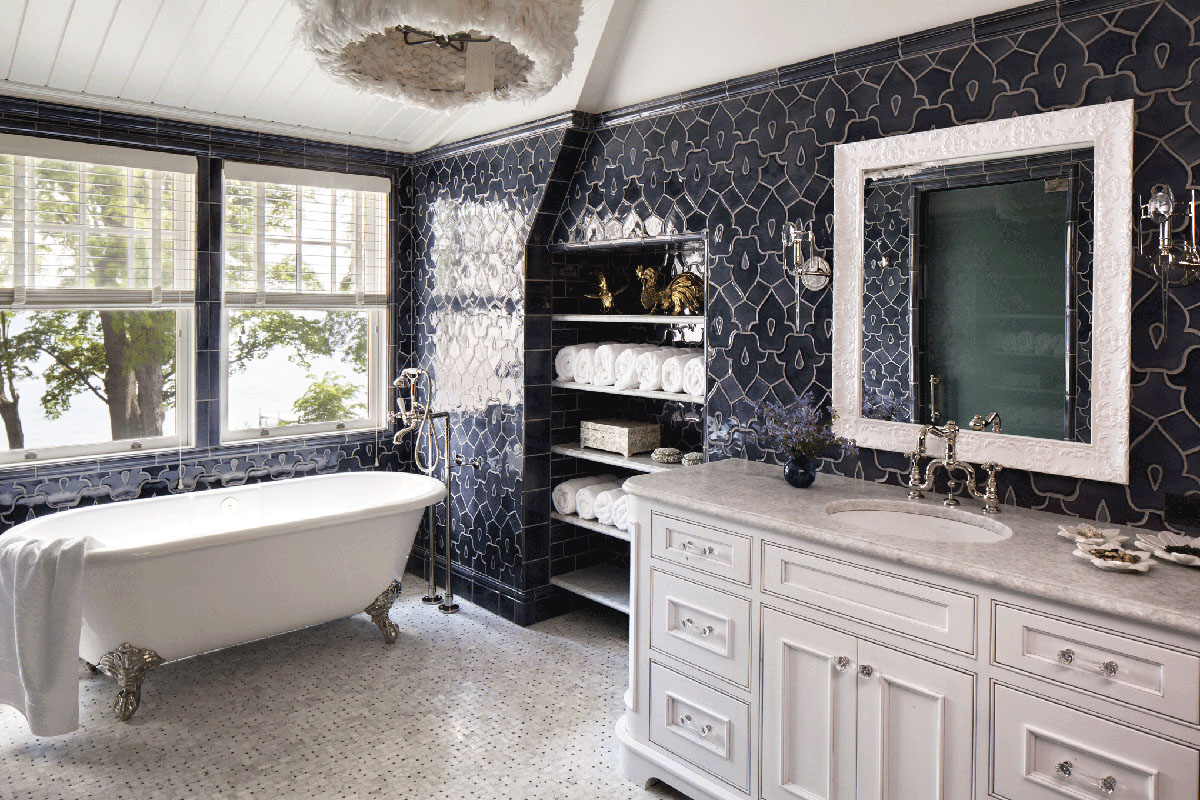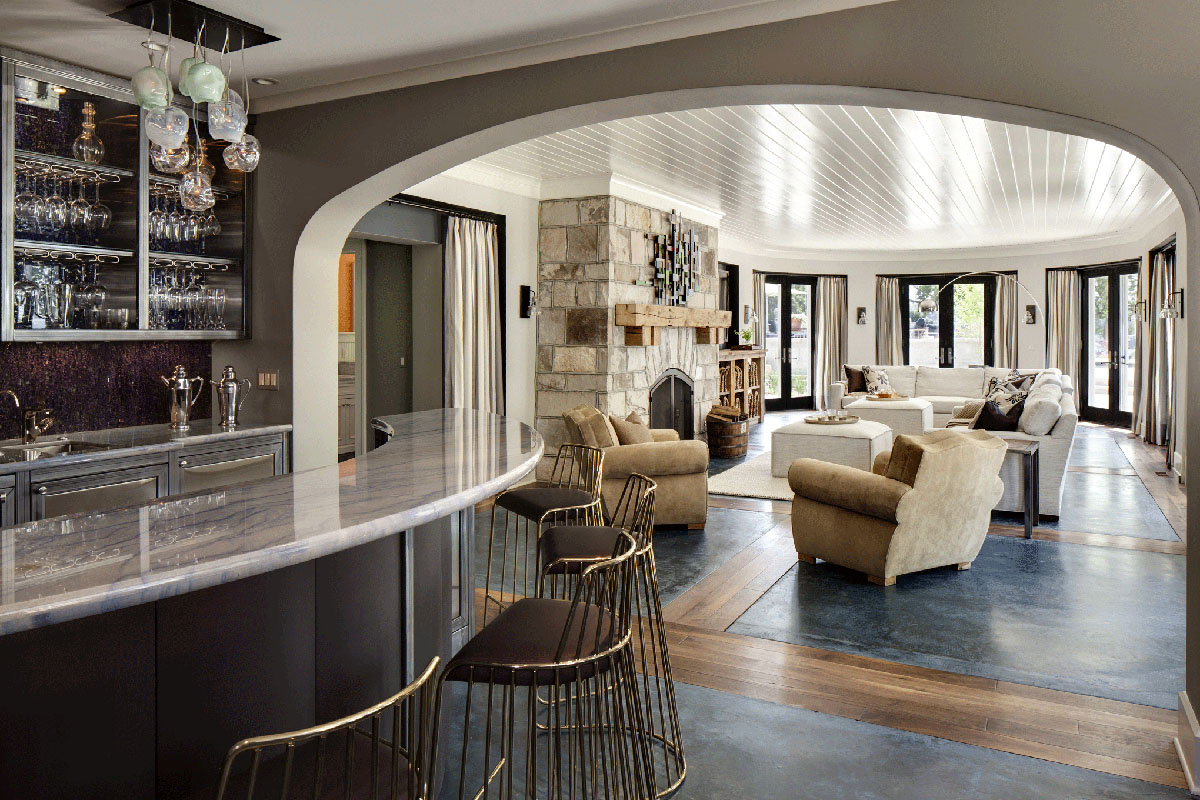 The walkout space below opens to the poolside terrace and shoreline.