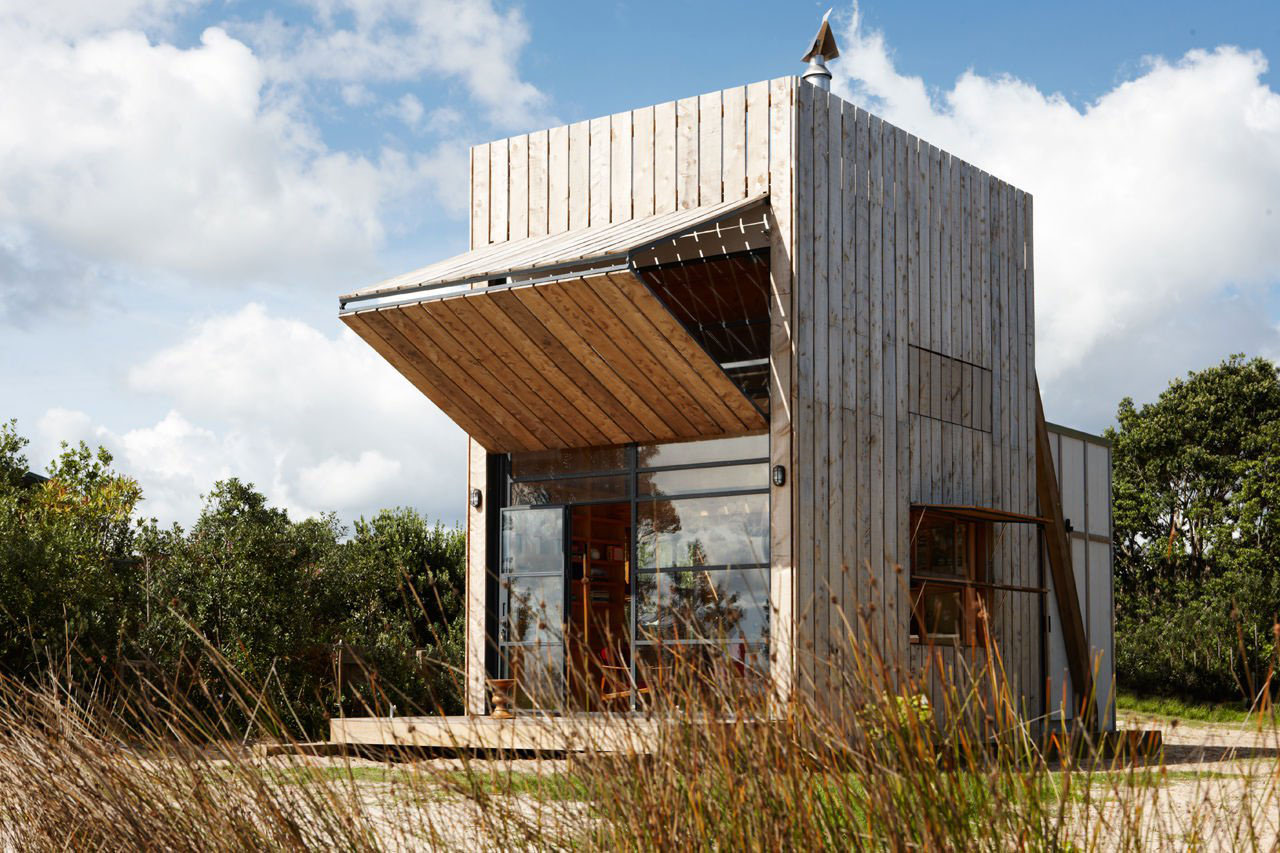 This elegant beach retreat in Whangapoua in the Coromandel Peninsula, New Zealand has a large shutter to protect against the elements and can close up when not in use. Crosson Clarke Carnachan Architects designed the beach cabin on sleds which allows the structure to be moved as the site is located within the coastal erosion zone.
Inside the 40 square meter (430 sq. ft.) hut, every available space is utilized. The simple, functional design accommodates a family of five. It has a kitchen/dining/living area, a bathroom and two sleeping areas, including a three tiered bunk for the kids.
A wall-mounted ladder leads to the mezzanine bedroom. Climb the ladder further and you reach the roof terrace.
This environmentlaly-friendly hut is totally sustainable from its use of timber in its cladding, structure, lining and joinery and from its worm tank waste system to the separate potable grey water tanks.