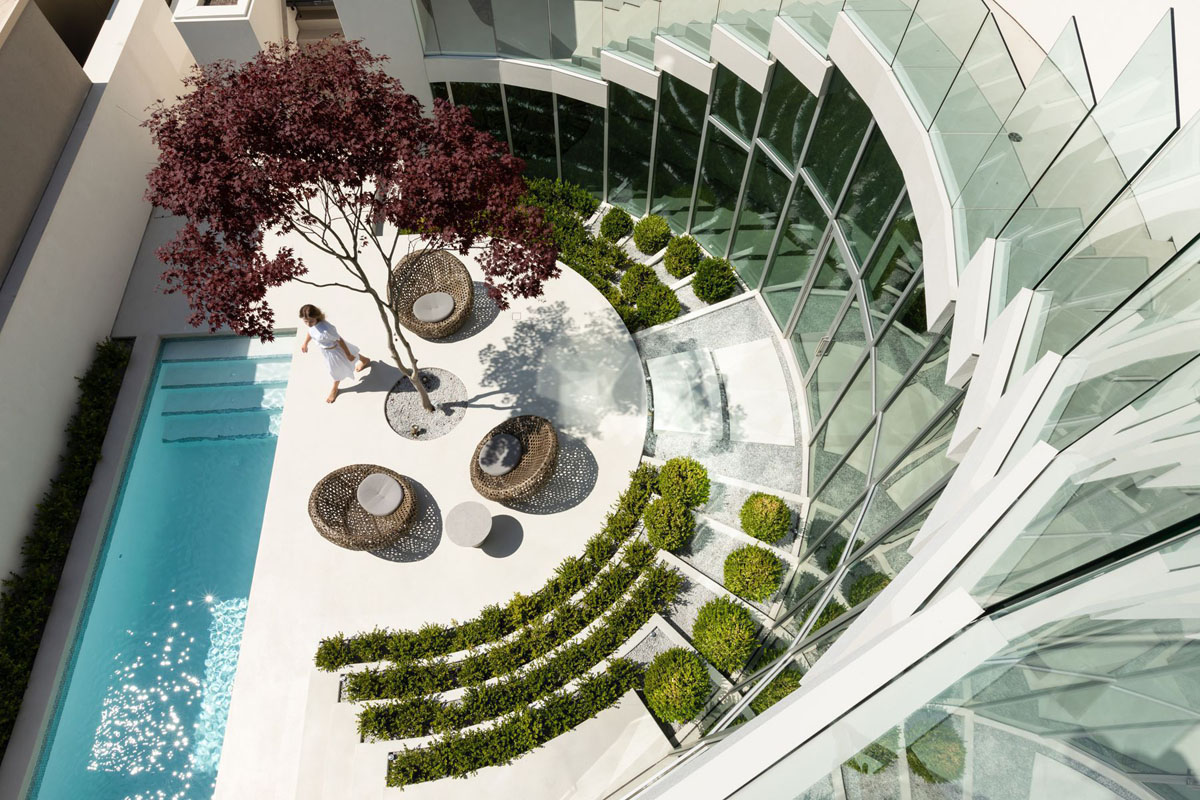 Boundary Bay Residence is situated on the tidal flats of Centennial Beach in Tsawwassen, British Columbia, Canada with panoramic ocean views. The original house was designed in 1990 by locally renowned modernist architect Daniel Evan White who was mentored by Arthur Erickson.
In 2015 a new owner commissioned Frits de Vries Architects + Associates (FdVA), in close collaboration with interior design firm, Marrimor Design Studio to refresh the stunning seaside home. The goal of the project was to build upon Dan White's commitment to geometrical consistency with indoor and outdoor spaces being held in equal regard.
A custom designed new front entrance now has a spectacular 30ft x 9ft skylight that floats over the length of the entry passage. The central core of the home is a curved glass staircase which frames a geometrically landscaped courtyard.