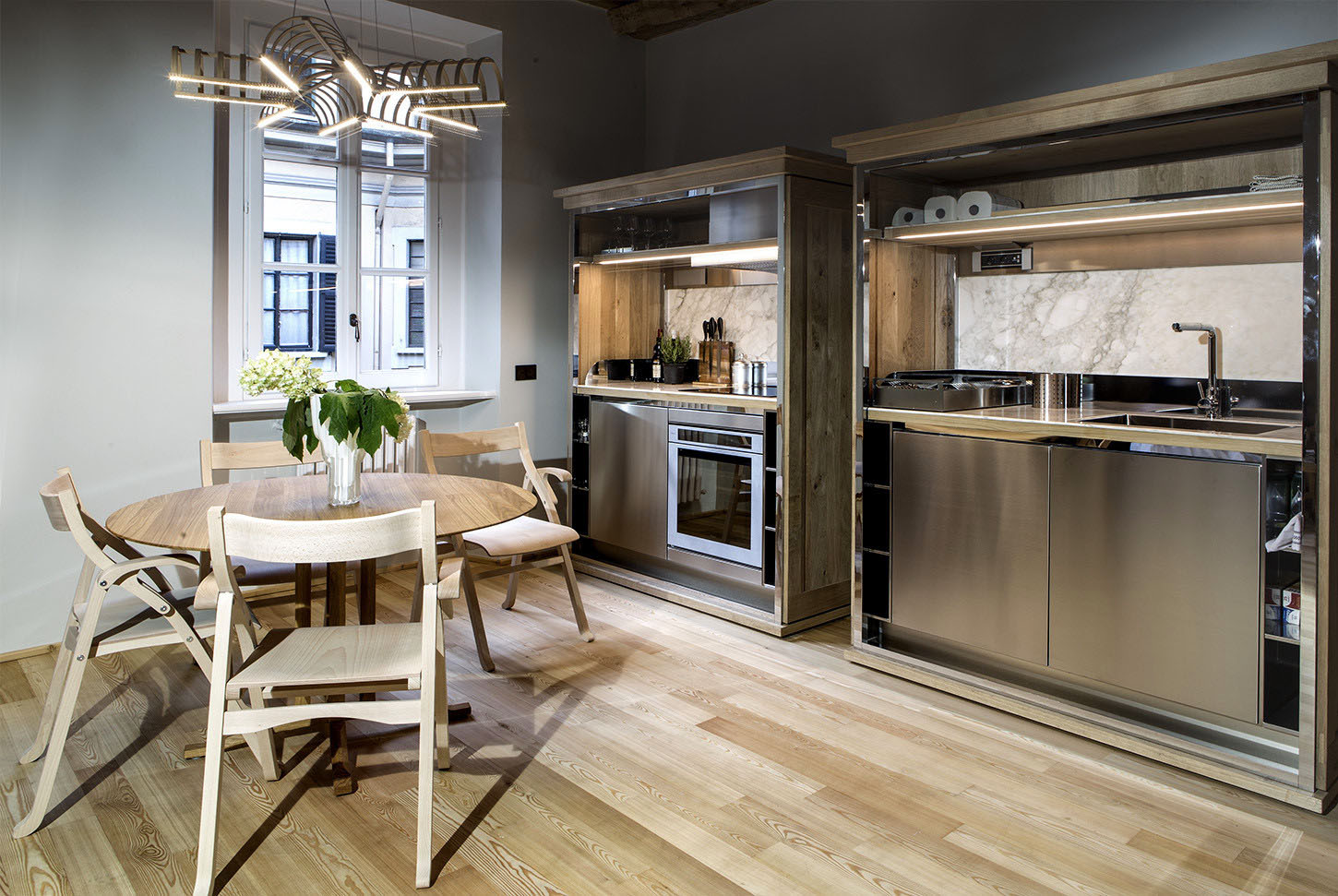 The renovation of this 70 sqm (753 sqft) apartment in Milan, Italy uncovered elements of the 19th century era of the original building. Architect Michele De Lucchi preserved the old wood ceiling and the floors were redone with the traditional milan wooden slats.
A modular kitchen, a new concept of Veneta Cucine designed by Michele De Lucchi, has been installed in the living area.
Other custom made furniture include a walnut bed, an oak bed, and solid cedar wood closets.