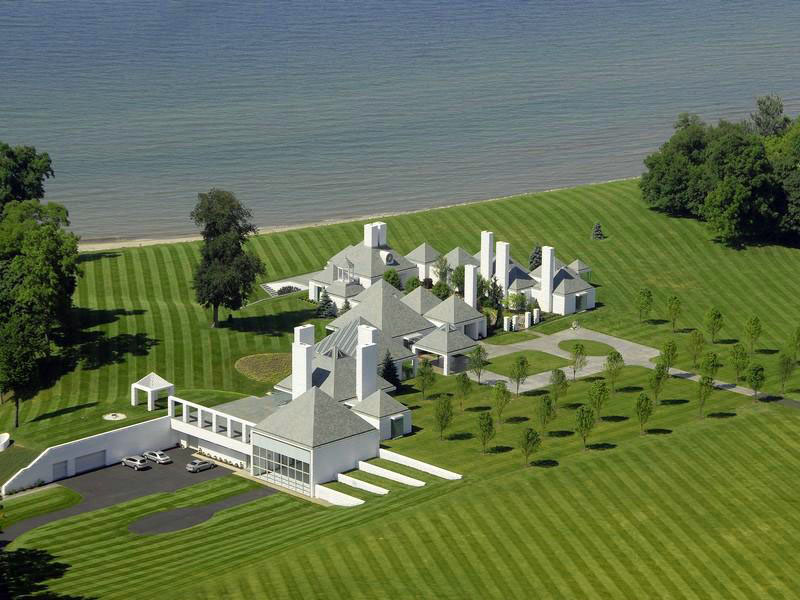 The Waterford Estate is a stunning 160 arce Shangri-La on Lake Erie in Vermilion, Ohio with 2,300 of waterfront, its own private beach and a marina. Built in 1991, the immaculately landscaped property was owned by the late Donald Brown, the inventor of the drop ceiling.
Designed by architect Hugh Newell Jacobsen, the home is a series of concrete "pods" connected by glass corridors. Some of the unique features of the property include a heliport, a airplane hangar, and a garage with rotating floor so that there is no need to back up your car.
Inside the 2-storey residence, the atmosphere is intimate even with its 100 rooms, which include 5 bedrooms, 16 baths, 3 kitchens, 2 kitchenettes, a wine grotto, a sauna, 2 elevators, a 40′ lap pool and a 20′ round indoor pool.
Brown and his wife lived on the estate until their deaths in 2010. The Browns were private people who never allowed the estate to be shown to the public. The property is now finally open for the world to see, and is on the market with a listed price of US$19.5 million.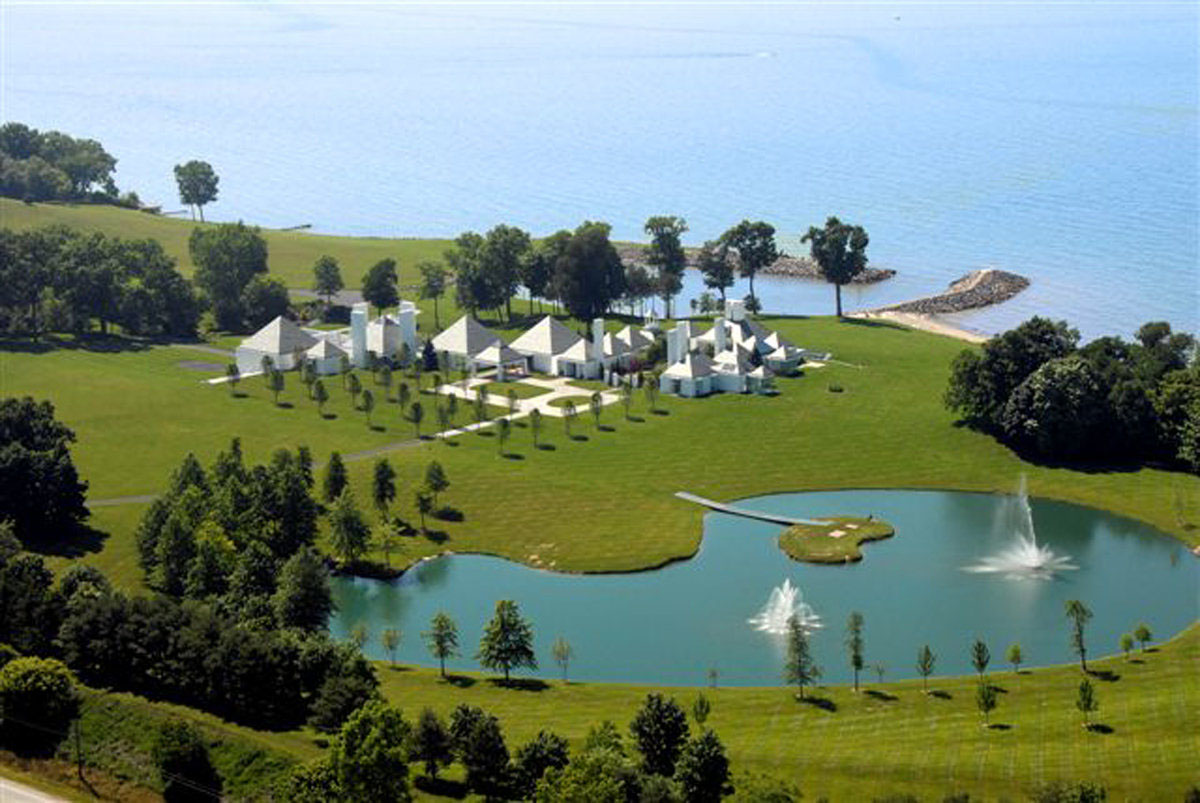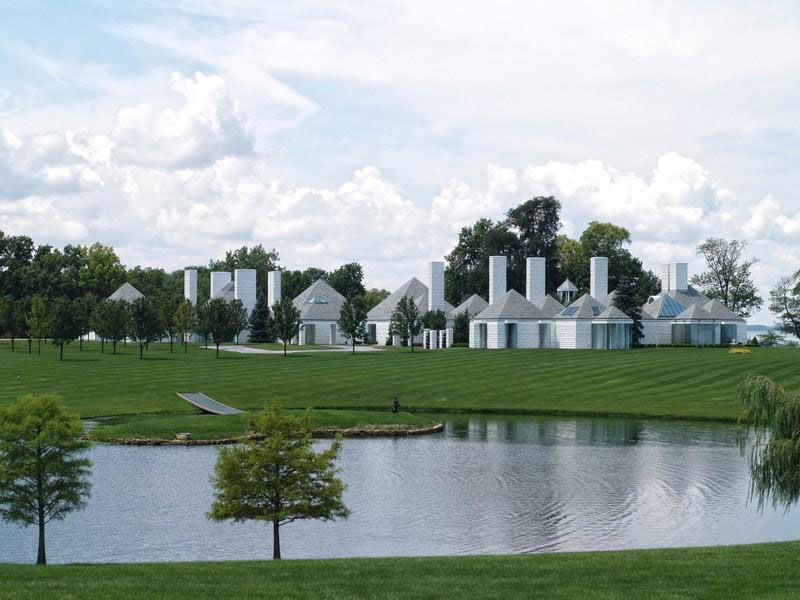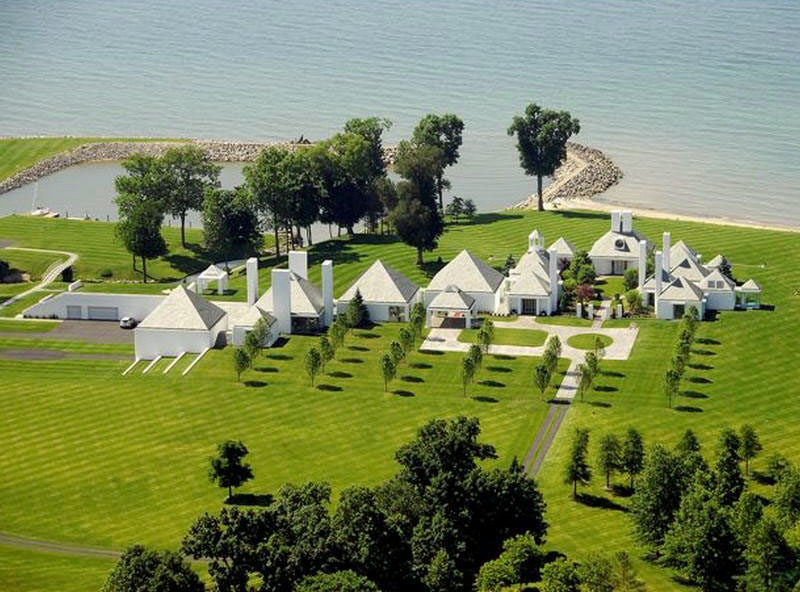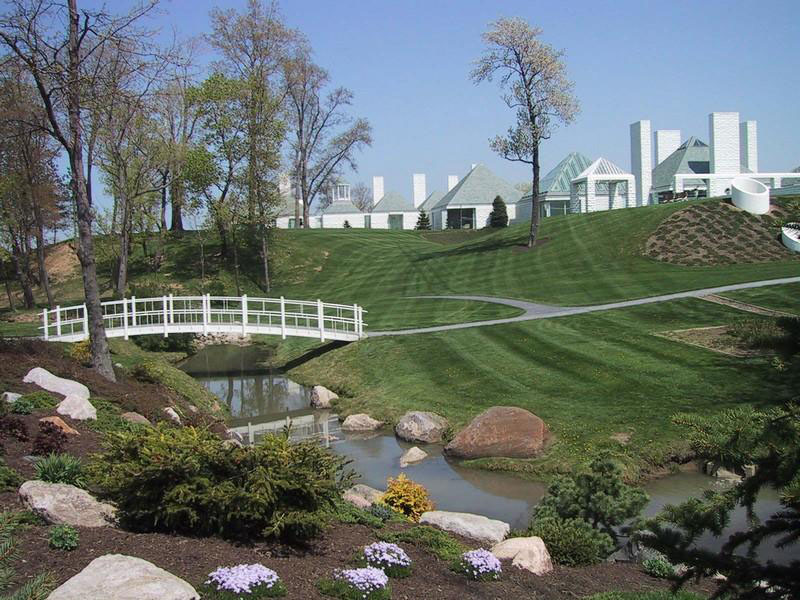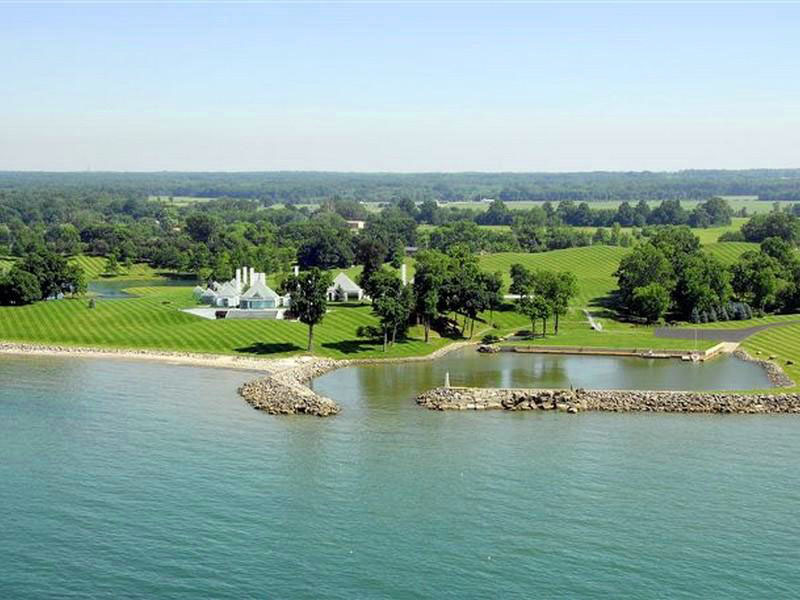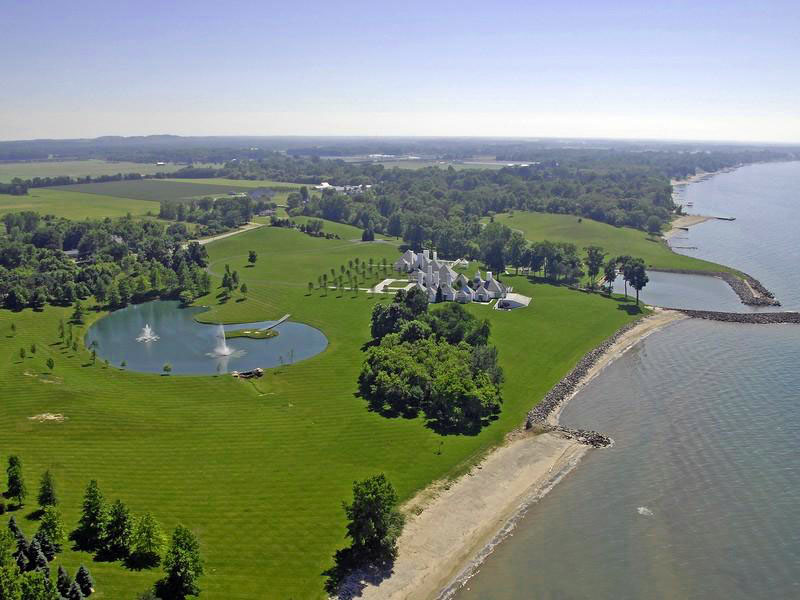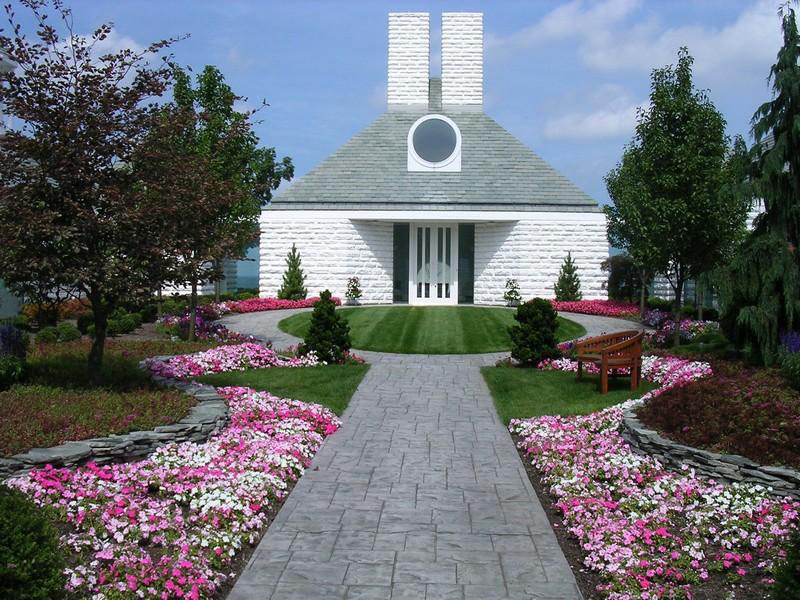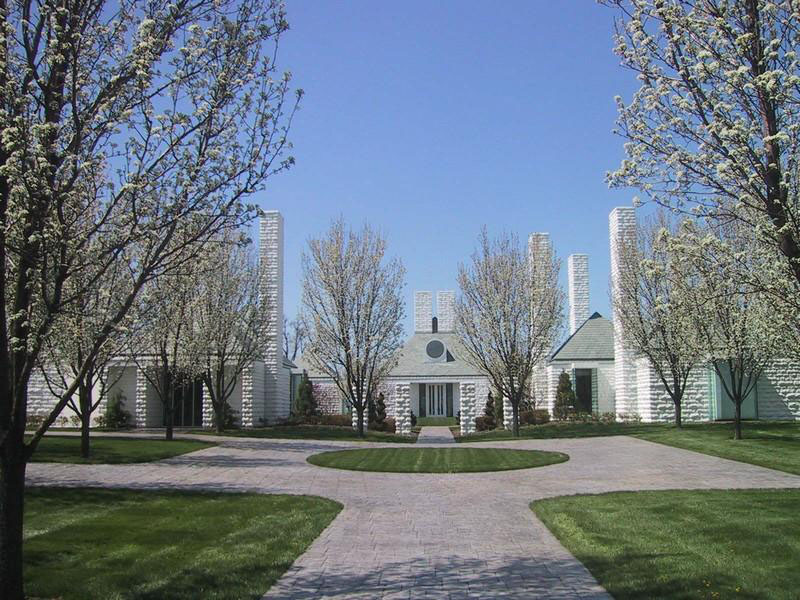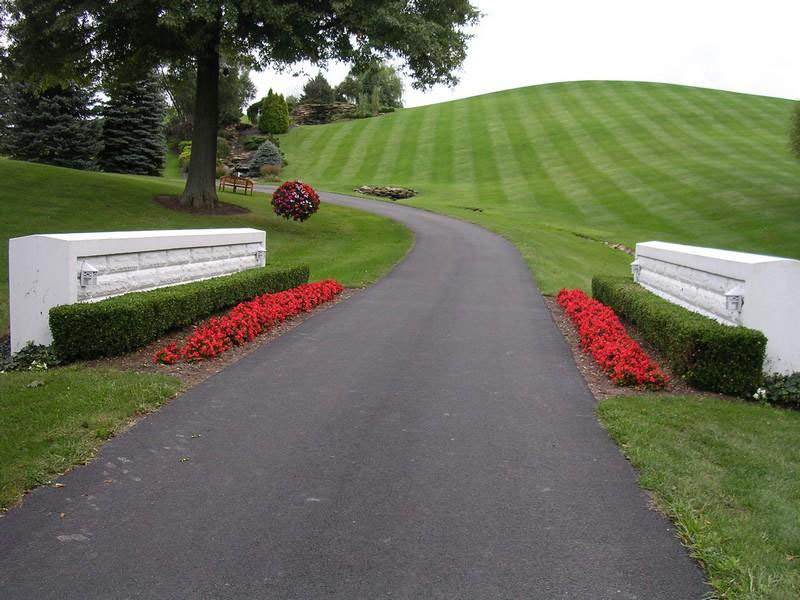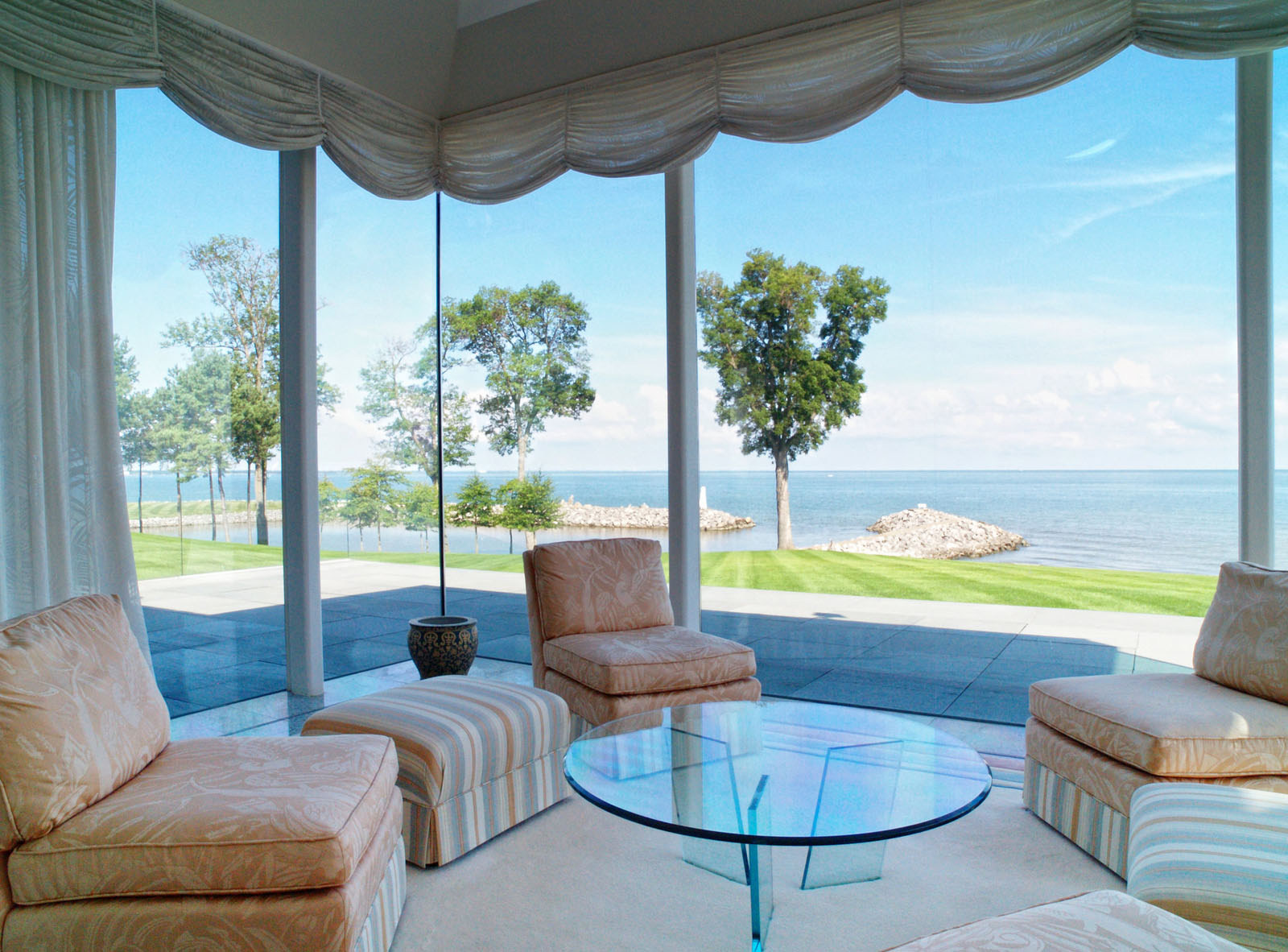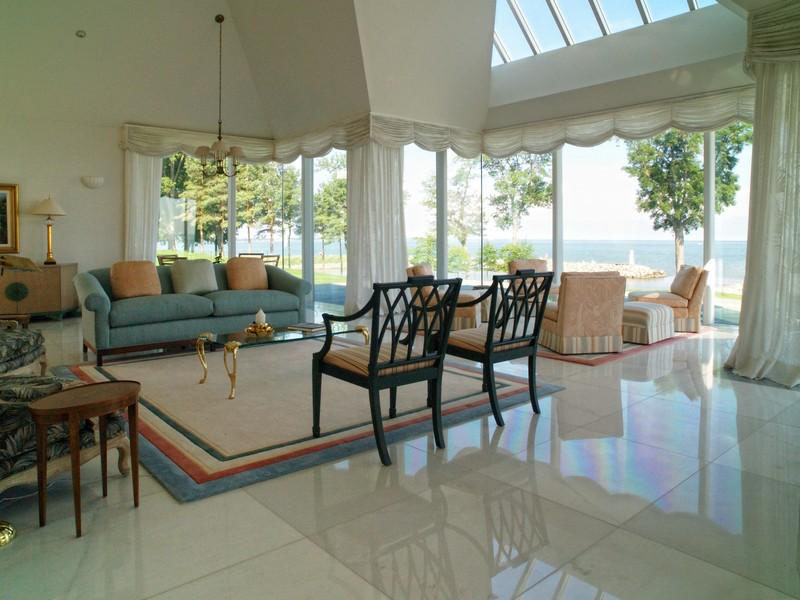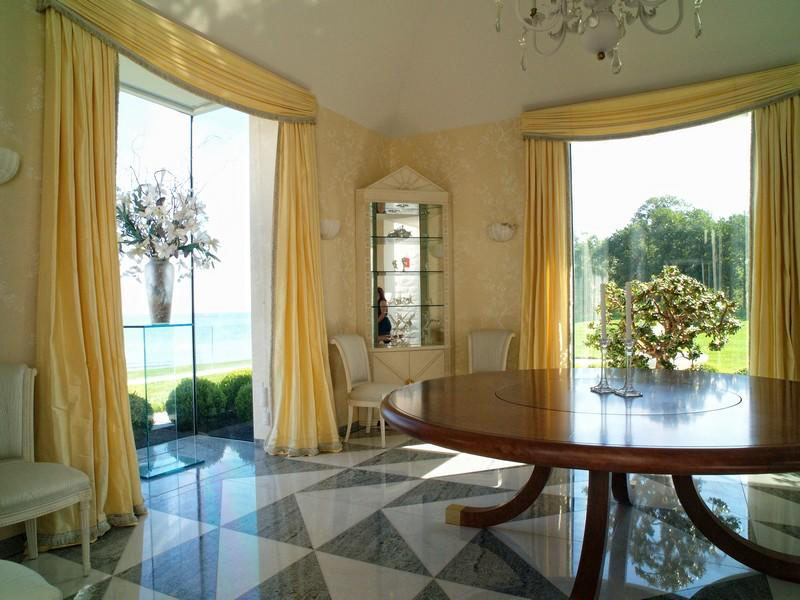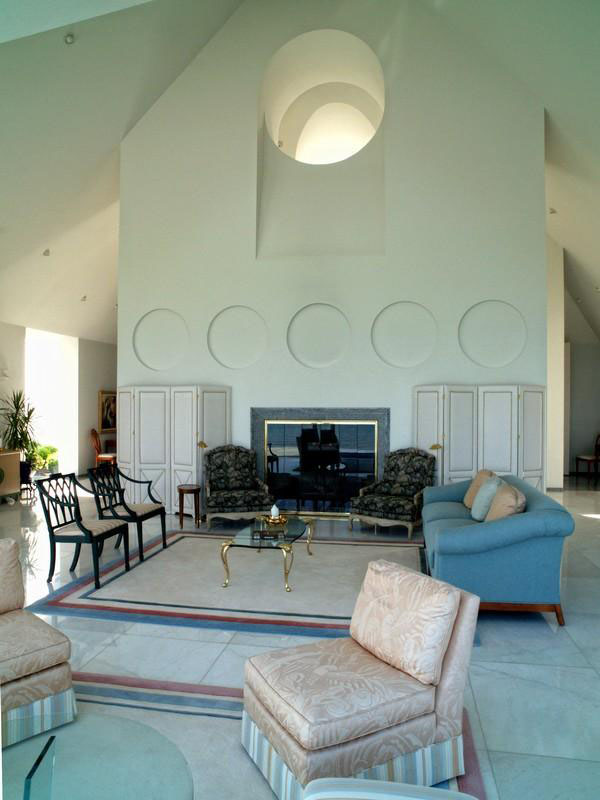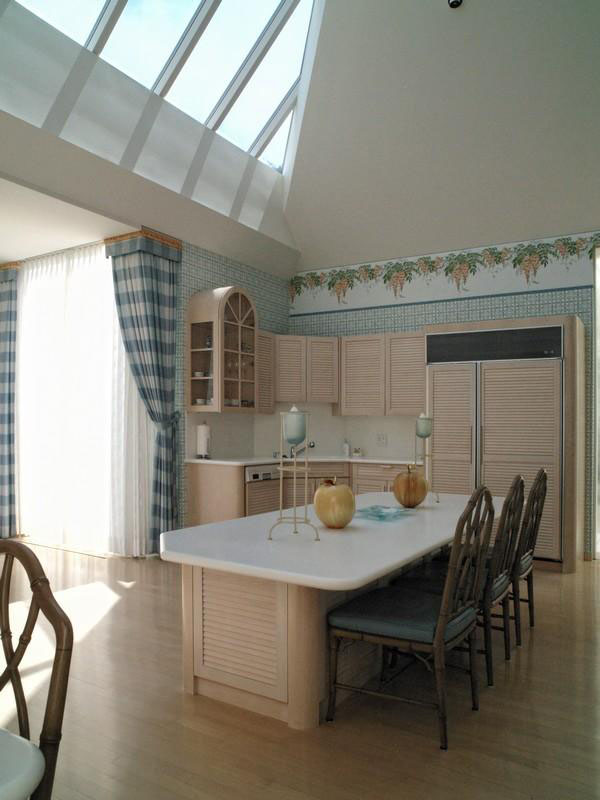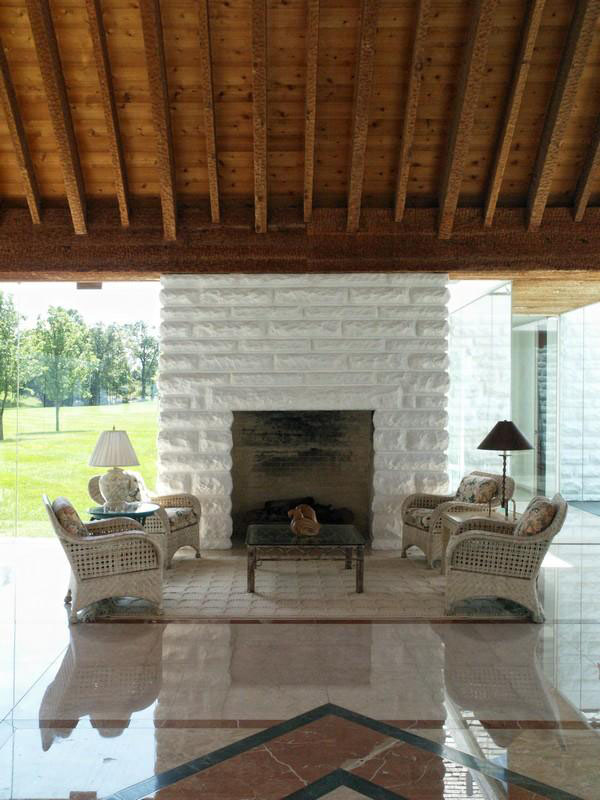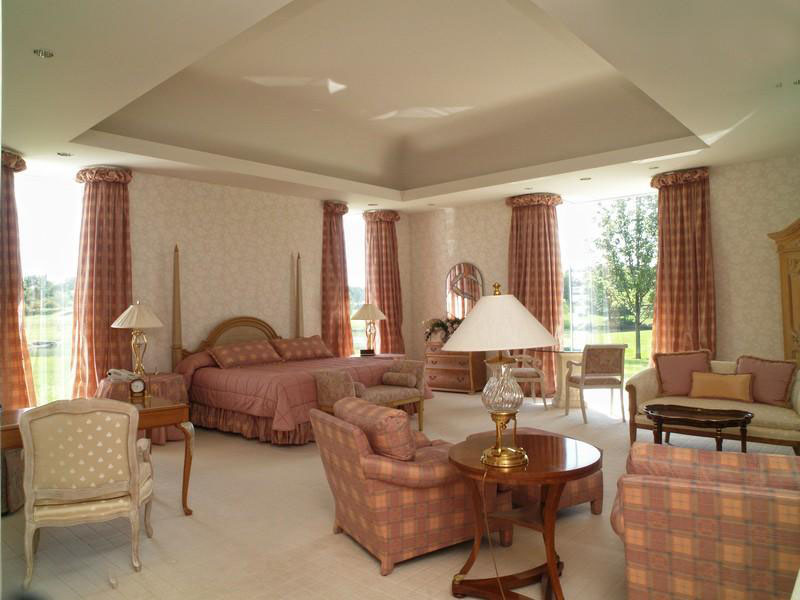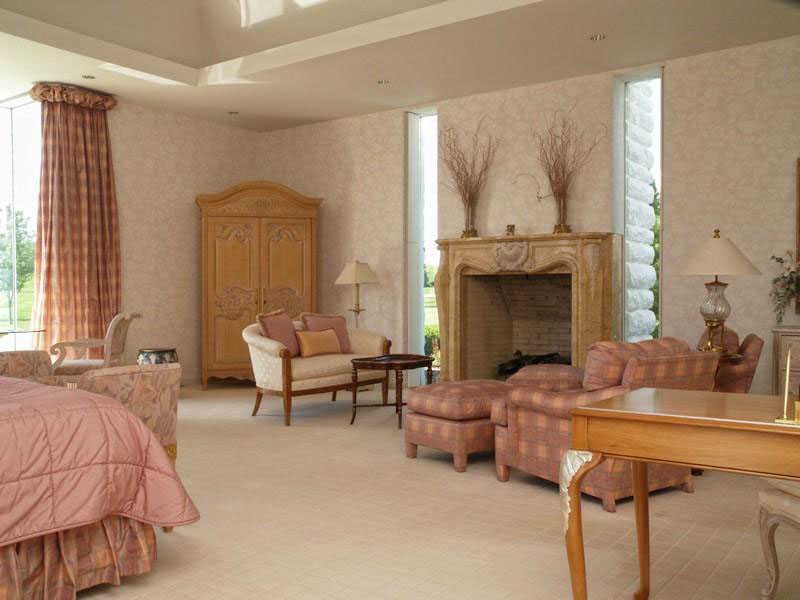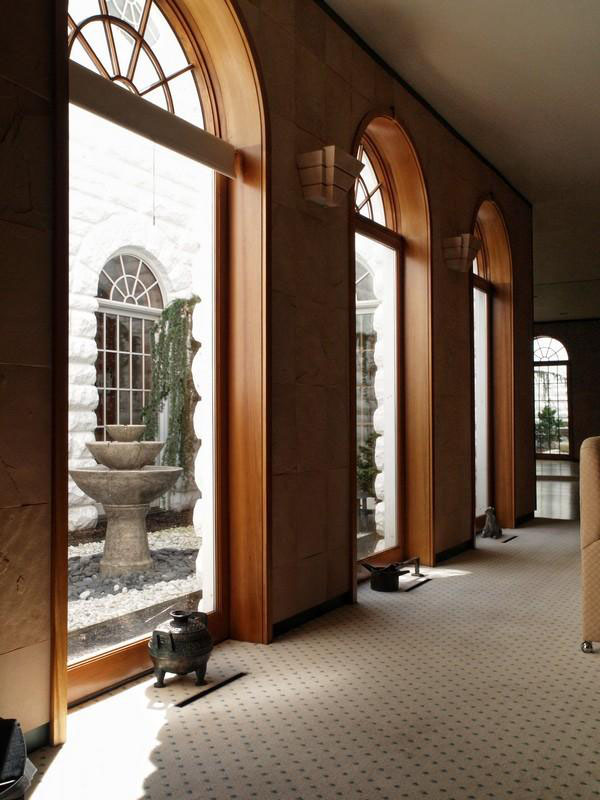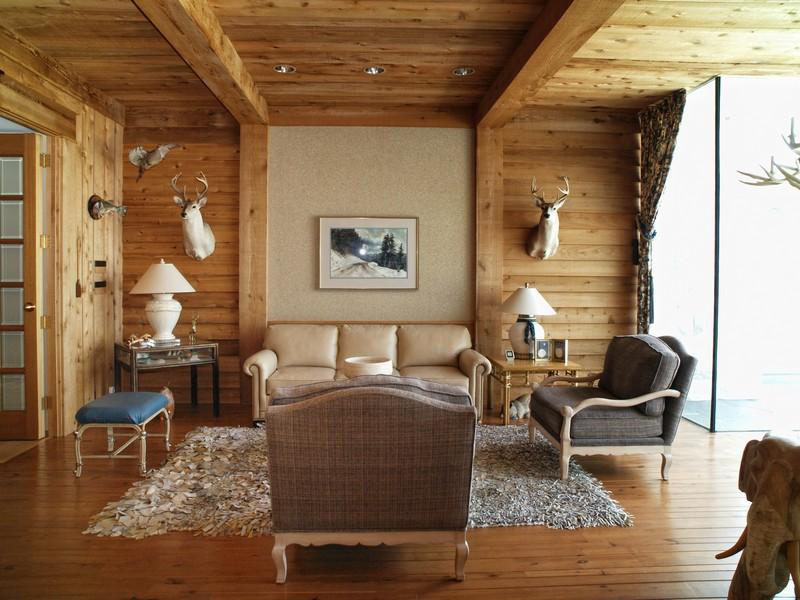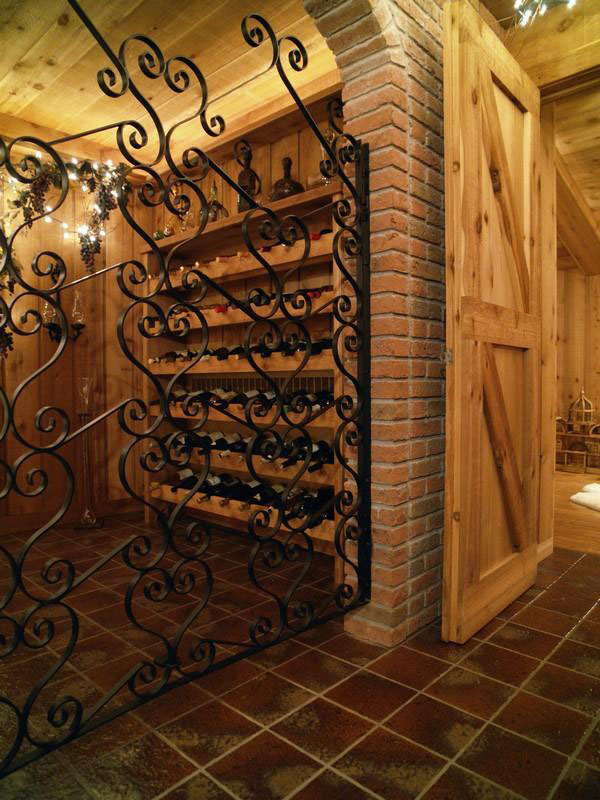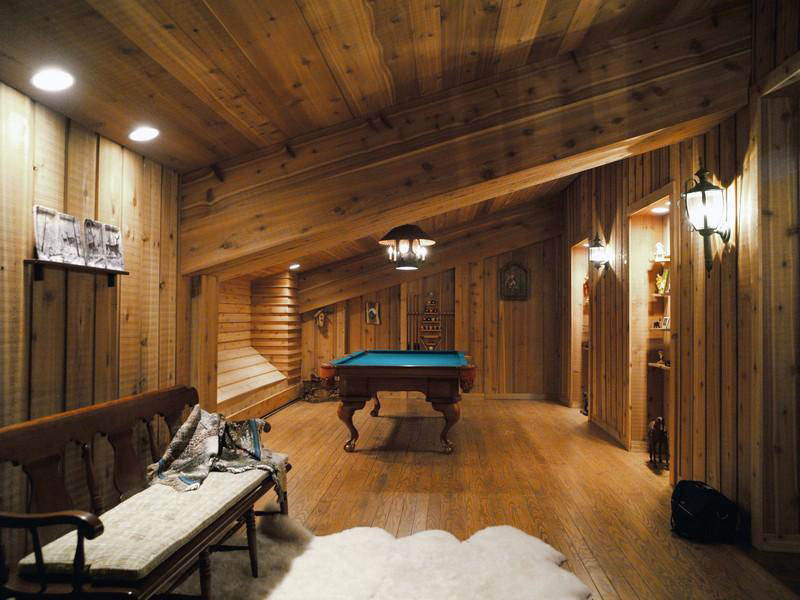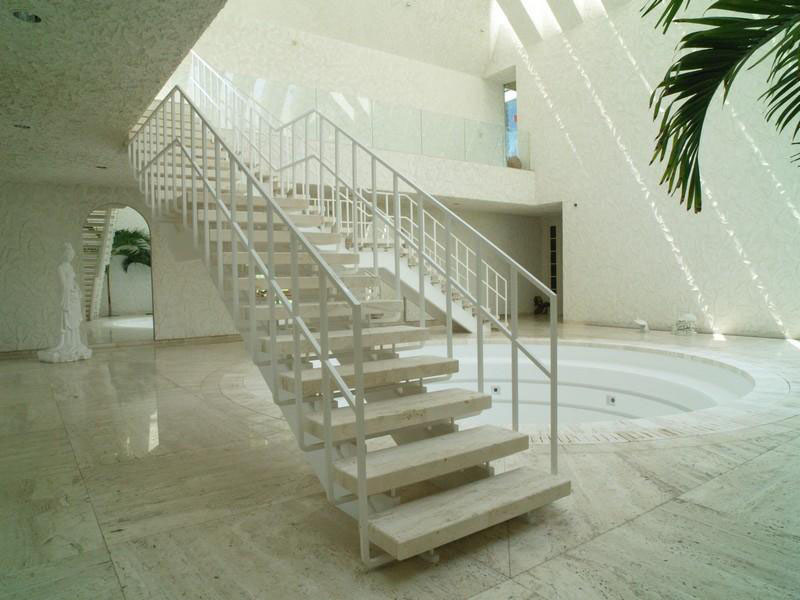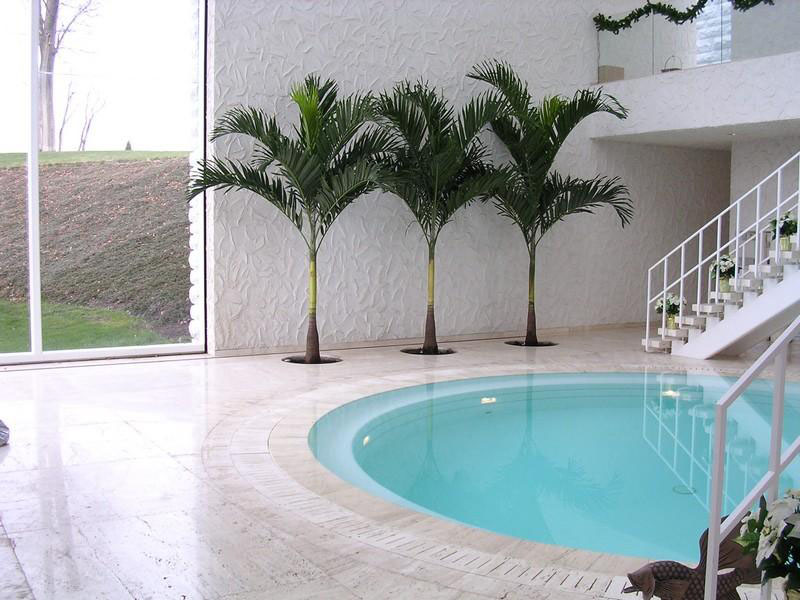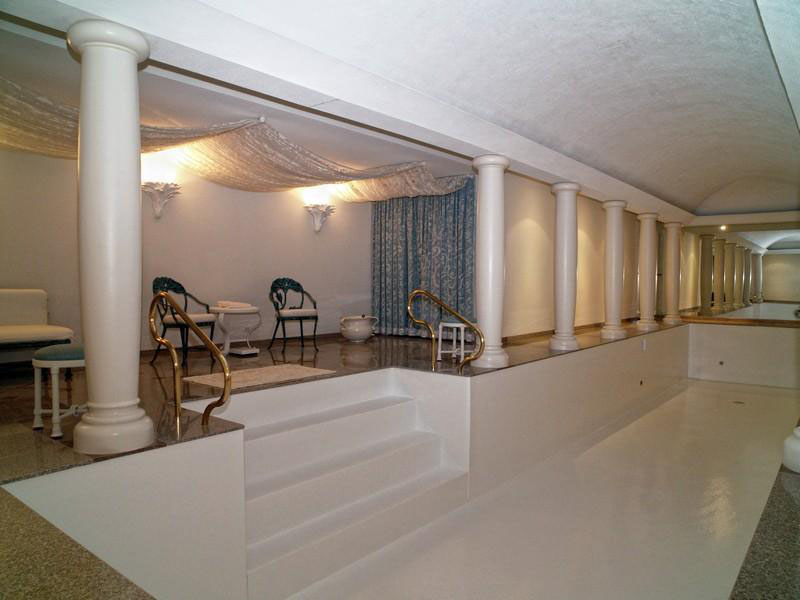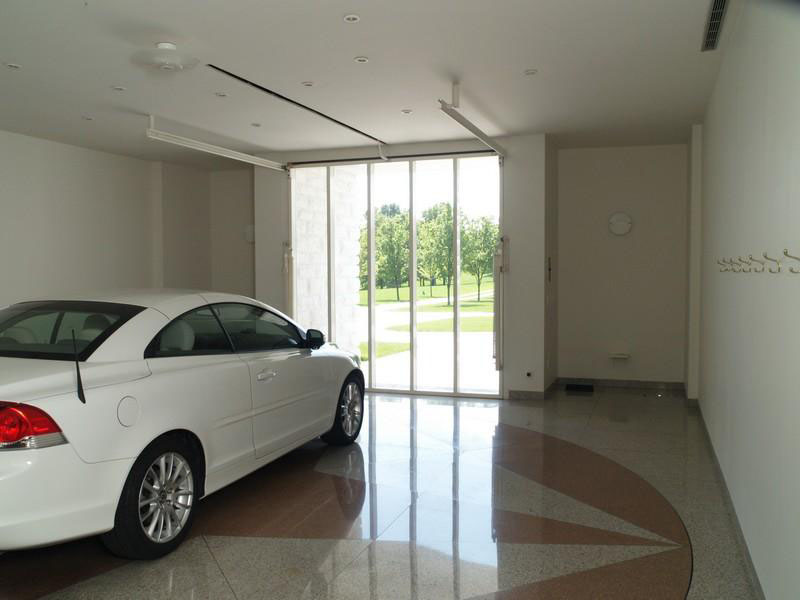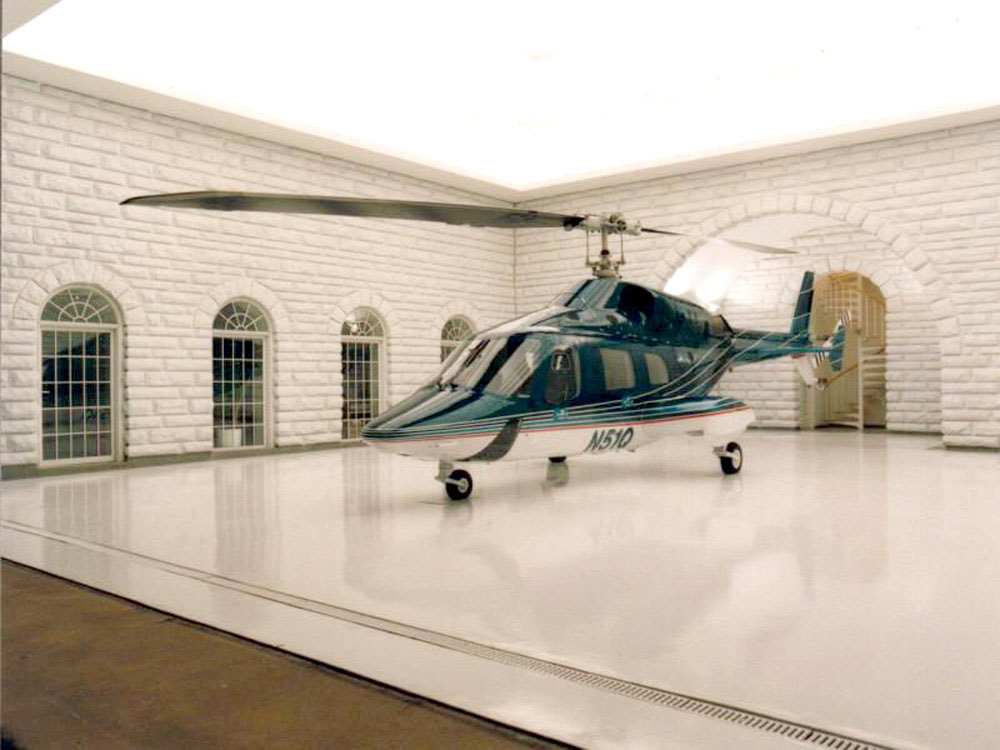 Via: Sotheby's