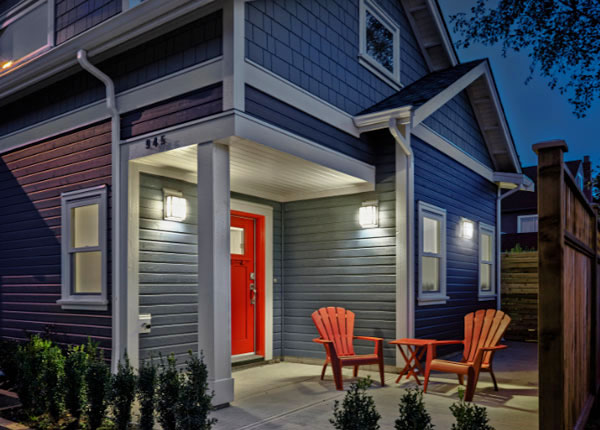 This custom 750 sq ft. Arbutus Laneway House designed and built by Smallworks Studios offers spacious small home living.
Laneway Houses or Coach Houses in Vancouver, British Columbia, Canada are additional detached dwellings located at the back of main houses in the garage area. Special permits are needed for these small homes to be built.
The Arbutus model is a charming modern home with 2 bedrooms and 2 full baths and a stylish kitchen with a backsplash cut from a single-piece of back-painted glass.