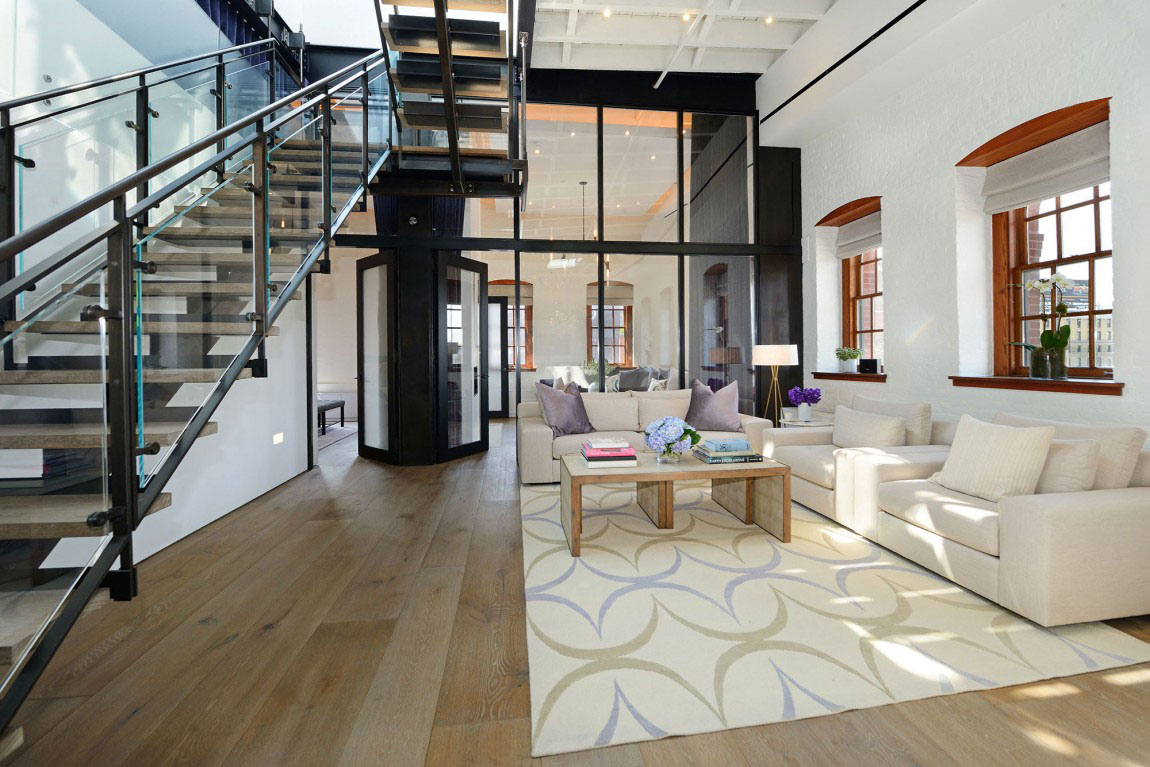 Greenwich Street Penthouse by Turett Collaborative Architects is an elegant penthouse loft which offers a mix of modern New York and its historic past.
A main feature of the loft is the soaring 17-foot ceilings. A custom blackened steel and oak ship's ladder provides access to the upper level living spaces.
There is also a glass sided rooftop pavilion and a 1,500 square foot outdoor terrace with spectacular views of the city and Hudson River.