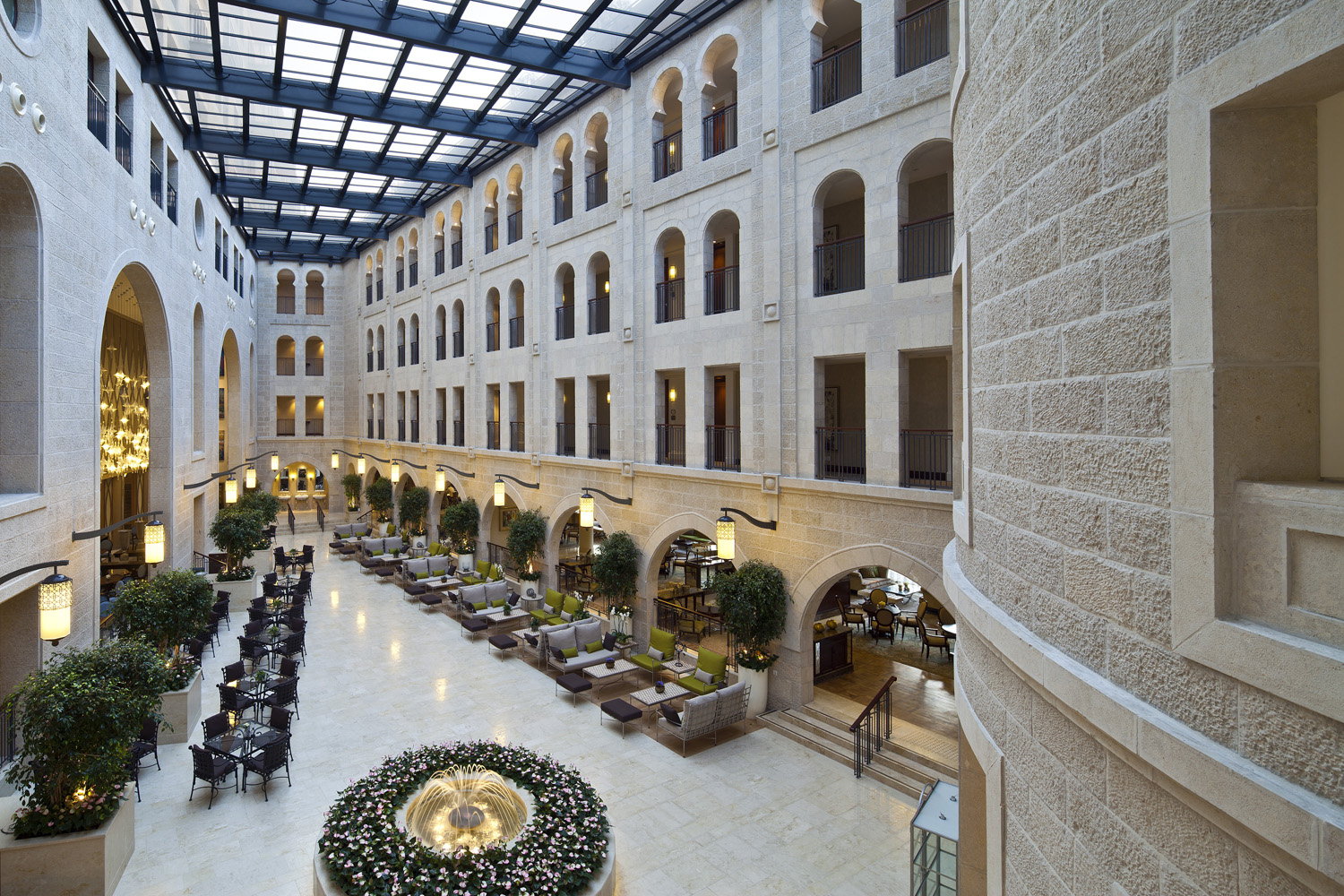 Located at the heart of the ancient city of Jerusalem, steps from the Old City, the Waldorf Astoria Jerusalem Hotel is an elegant property with a mixture of Greco-Roma Renaissance, Gothic Romanesque, neo Moorish and Mamluk architecture.
The original building, The Palace Hotel, was built in 1929. Reconstruction of the hotel begun in 2008 and completed in 2014. The hotel façade was meticulously preserved, and rest of the structure was rebuilt and extended.
The newly renovated interior has a quietly elegant contemporary style. The guest suites provide a tranquil ambiance with soothing colors and custom furnishings.