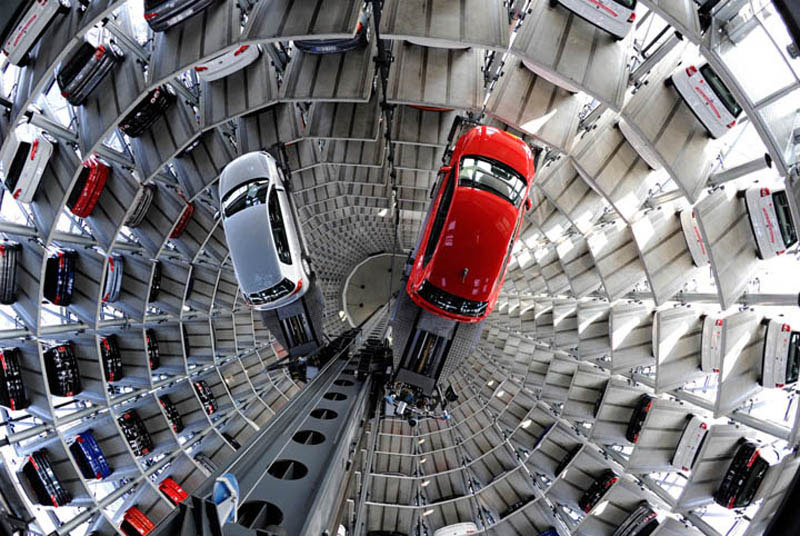 Autostadt is a popular tourist attraction featuring a museum, pavilions, factory tours and the two Car Towers where new cars can be picked up.
The impressive Car Towers at the Autostadt in Wolfsburg, Germany are used for storage for new Volkswagens. The two 60 meter/200 ft tall glass car silos are connected to the Volkswagen factory by a 700 metre underground tunnel. When cars arrive at the towers they are carried up at a speed of 1.5 metres per second.
If customers chose the option to pick up their car from Autostadt, they are given free entrance, meal tickets and a variety of events building up to the point where the customer can follow on screen as the automatic elevator picks up the selected car in one of the silos. The car is then transported out to the customer without having driven a single meter, and the odometer is thus on "0".