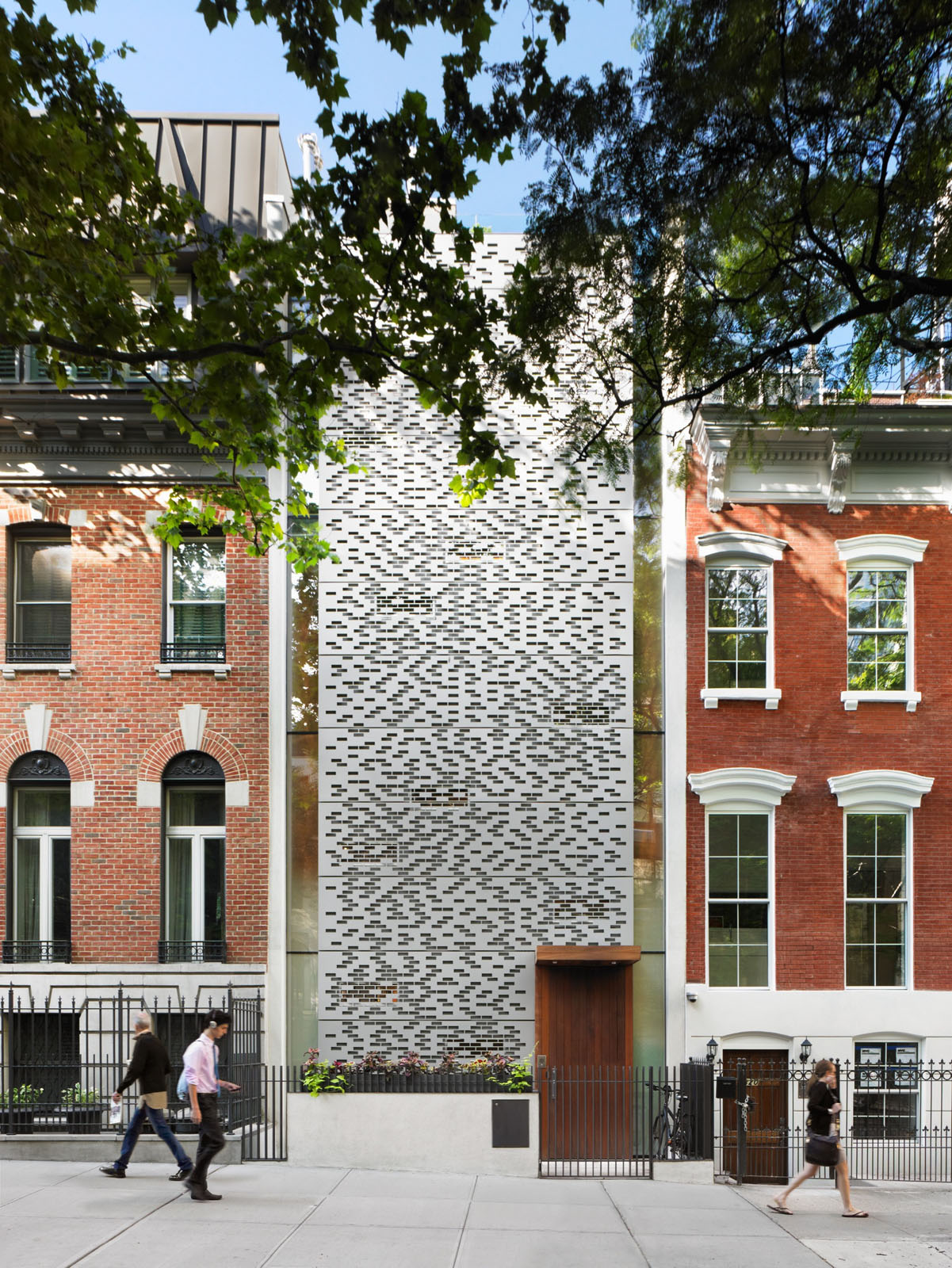 This Manhattan townhouse in New York City sited on a narrow infill plot has been radically reconfigured by architectural firm GLUCK+. Loft-like spaces run fluidly the entire length of the 38-foot-deep building, rather than being compartmentalized into small front and back rooms.
At the front of the house, there is an elevator with stairs wrapped around it.
The front façade is a custom water-cut aluminum rain screen with brick-shaped openings relating to the solid bricks of its neighbors.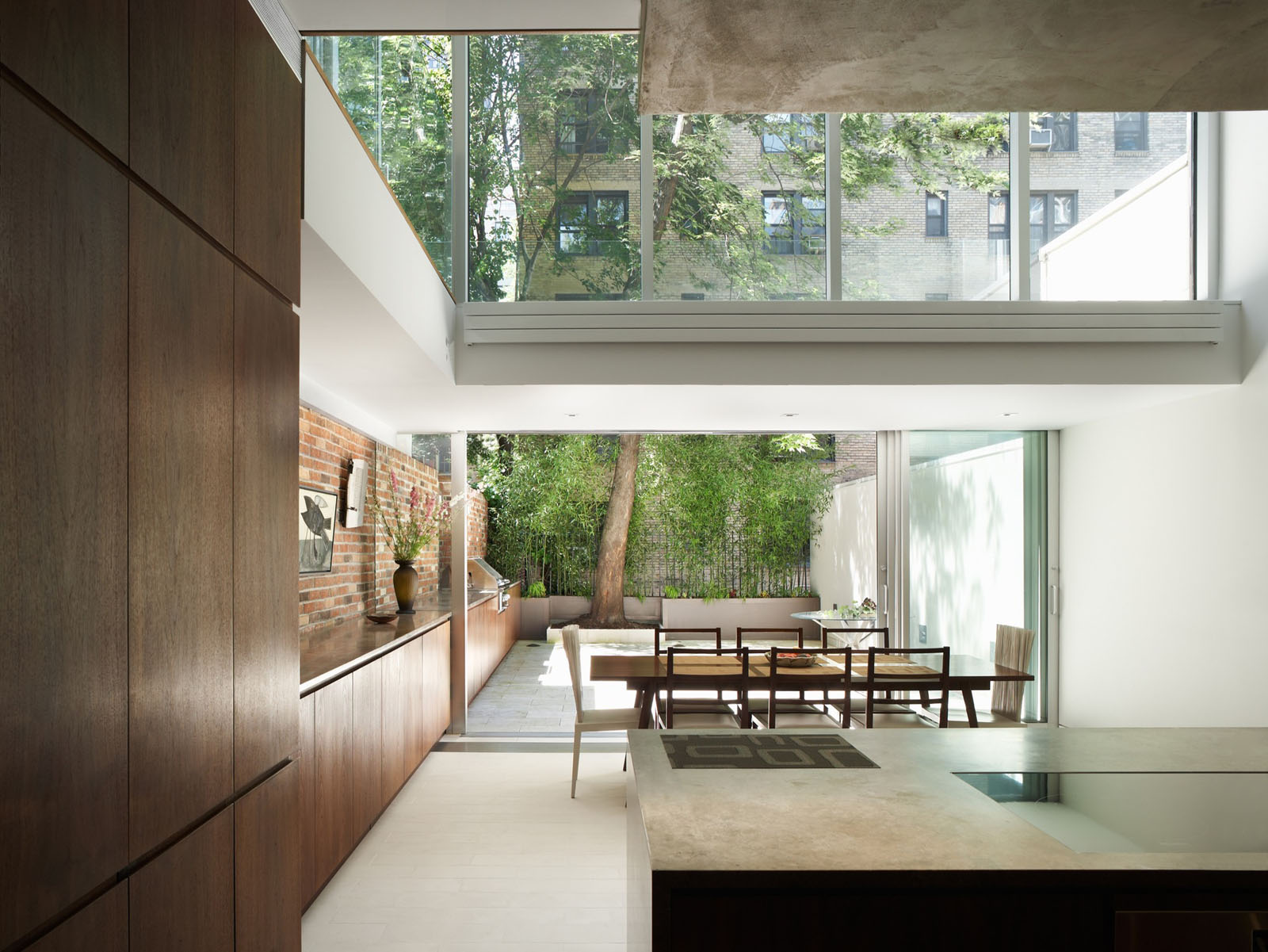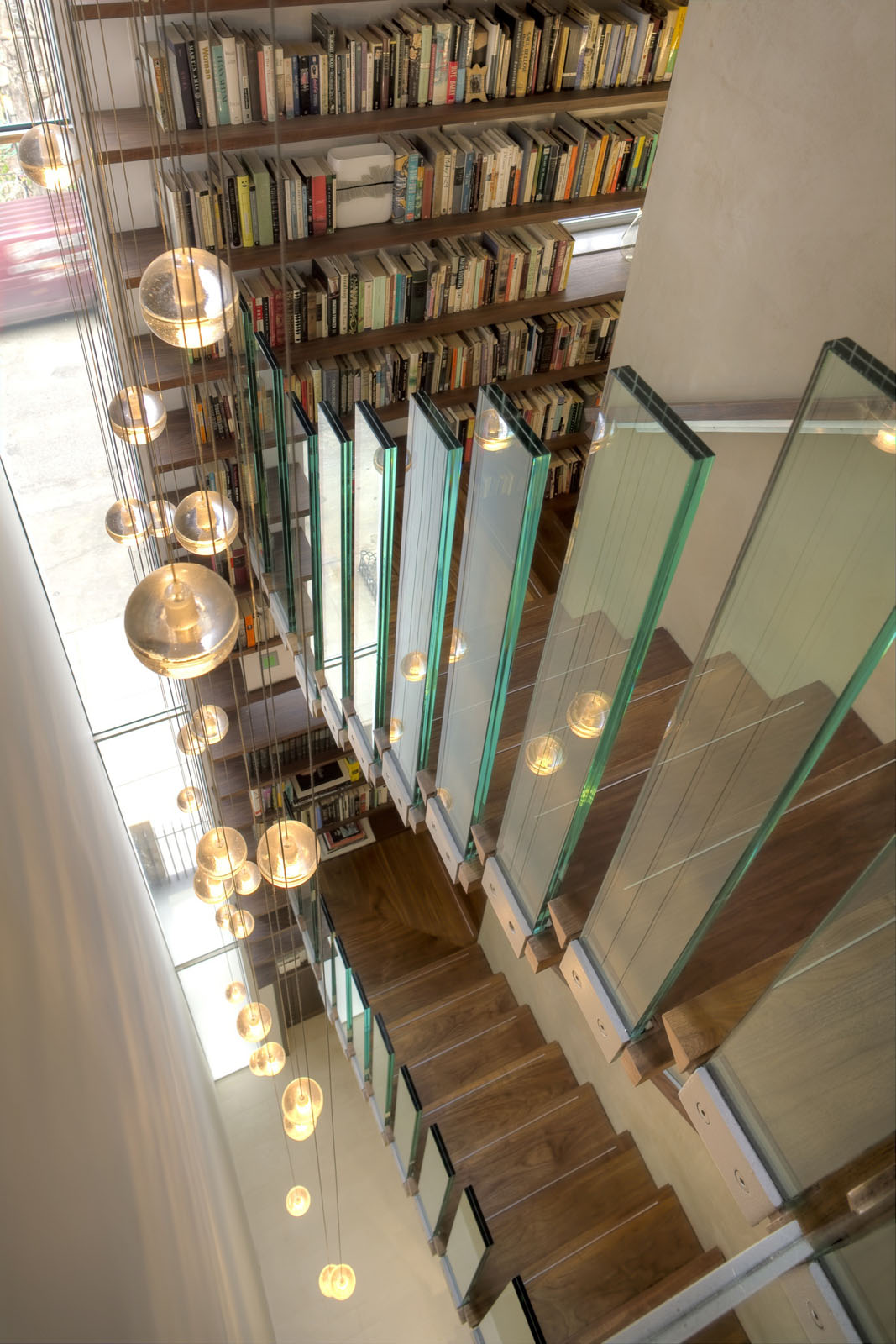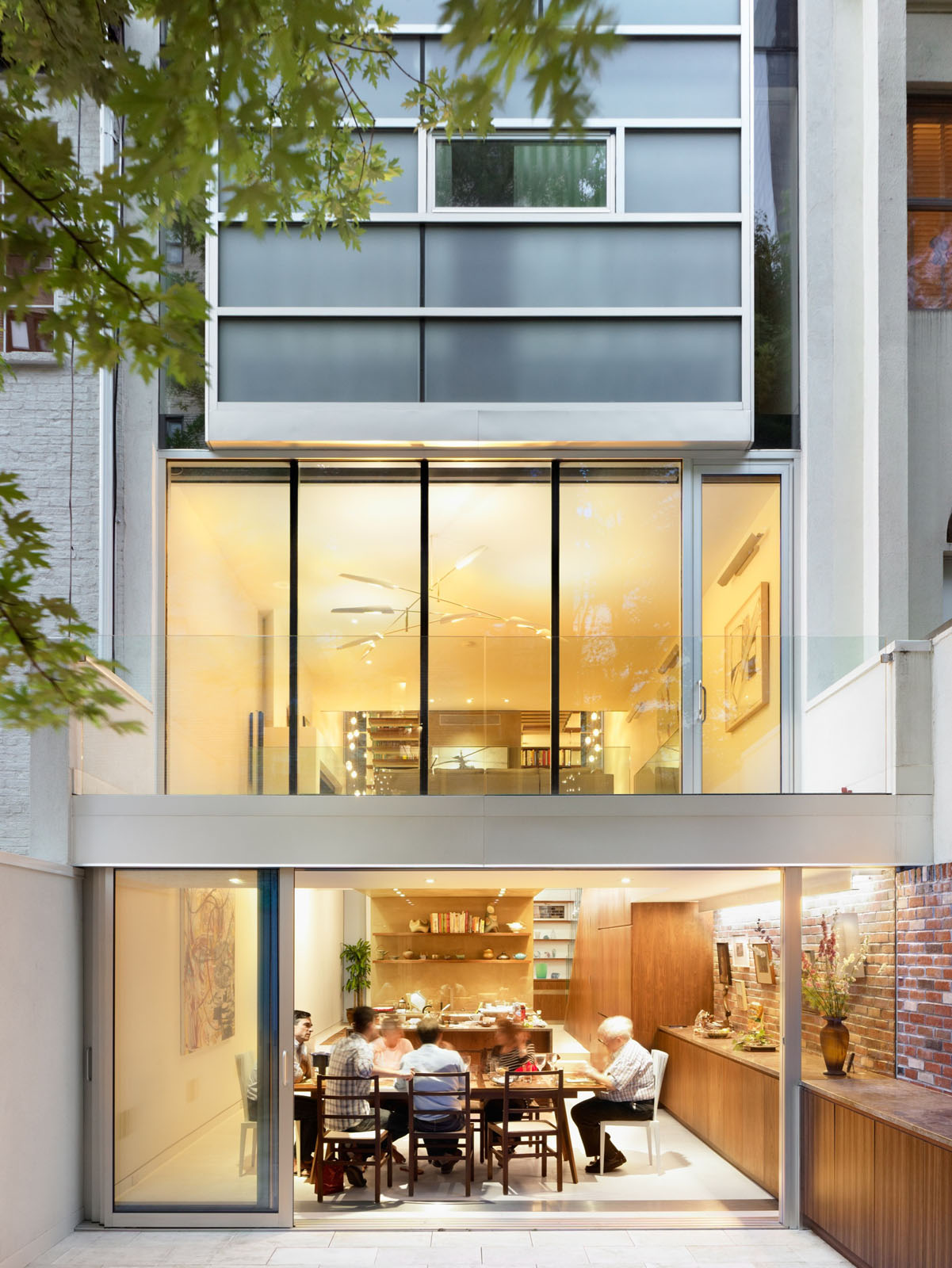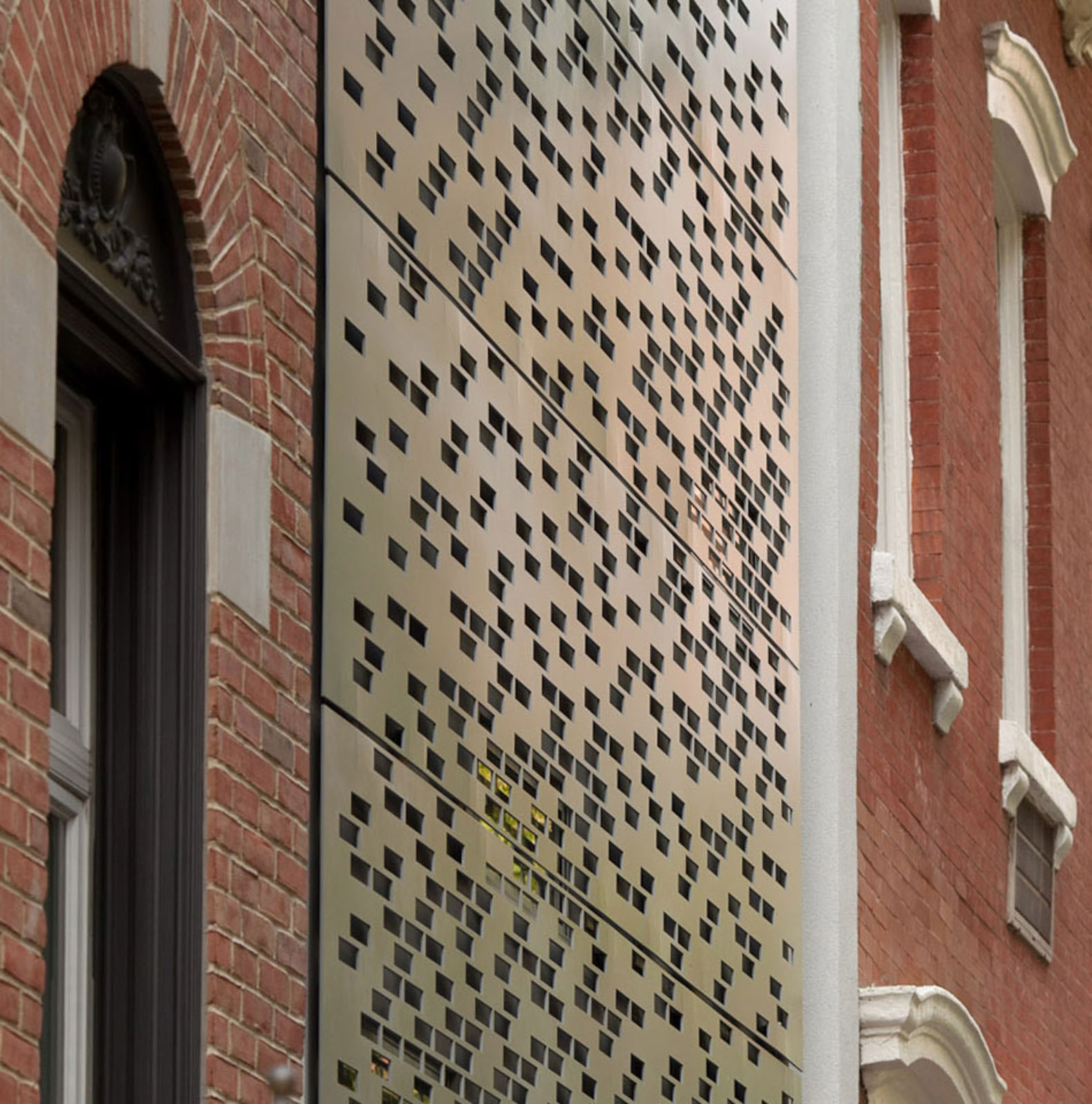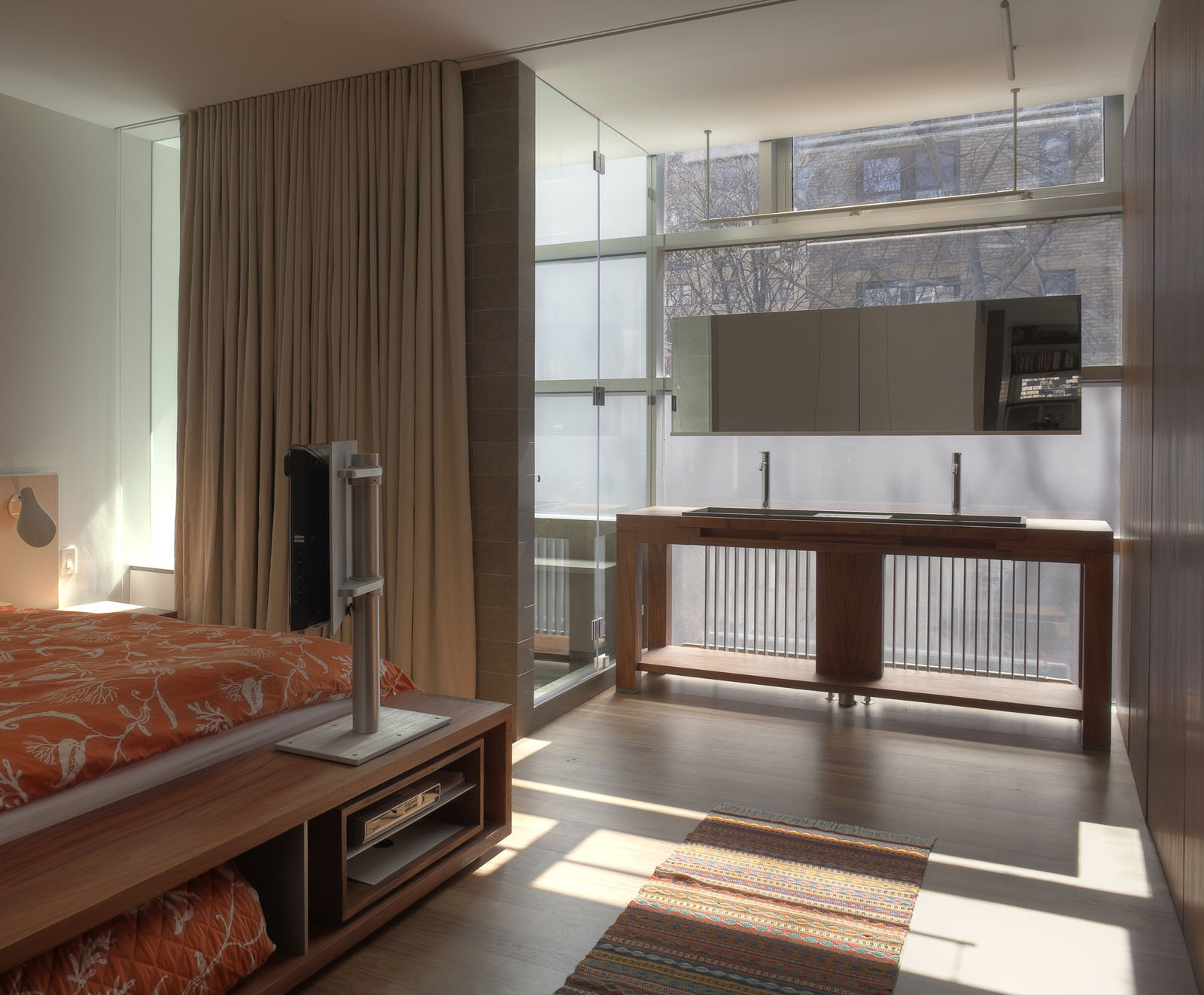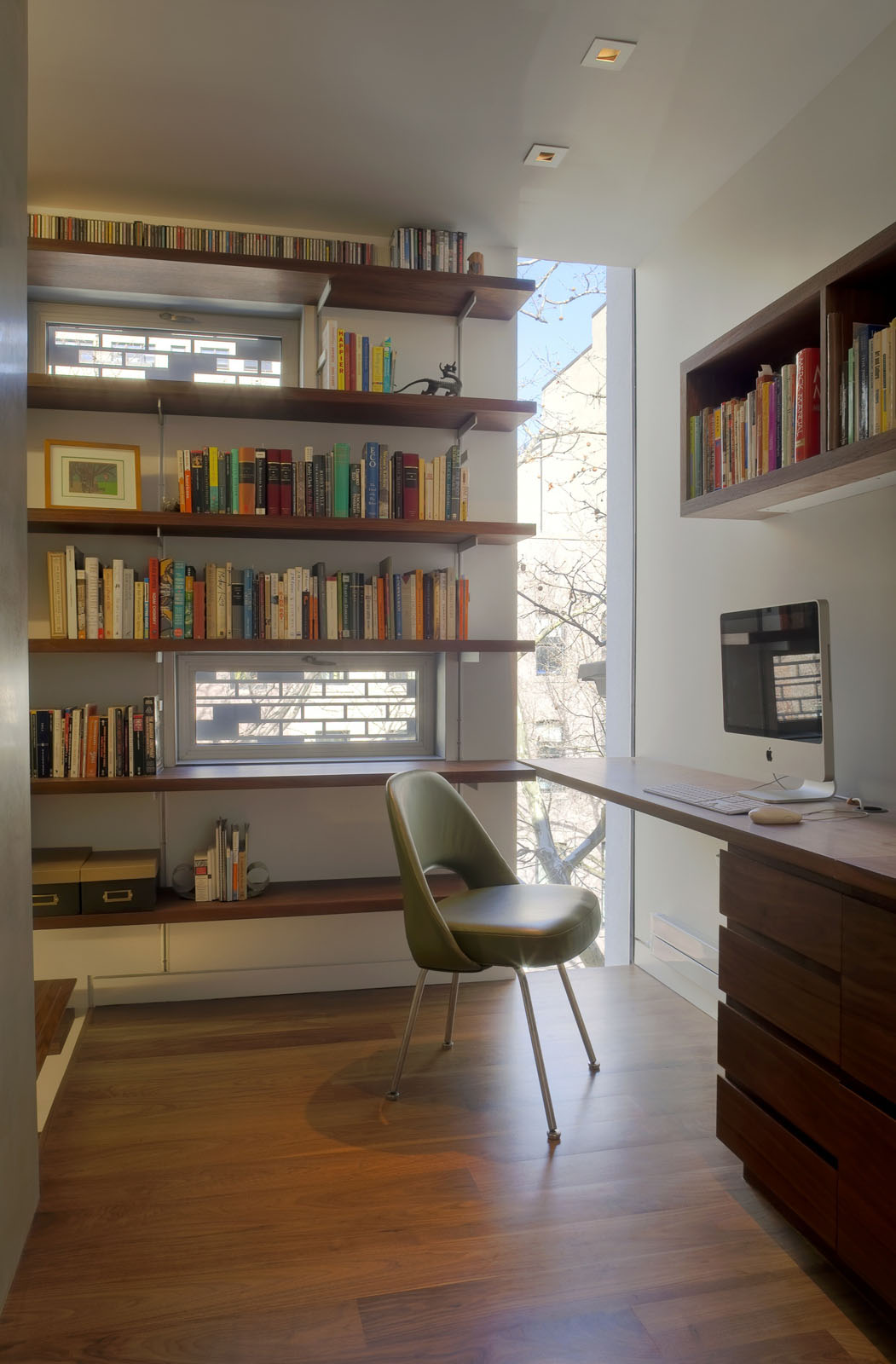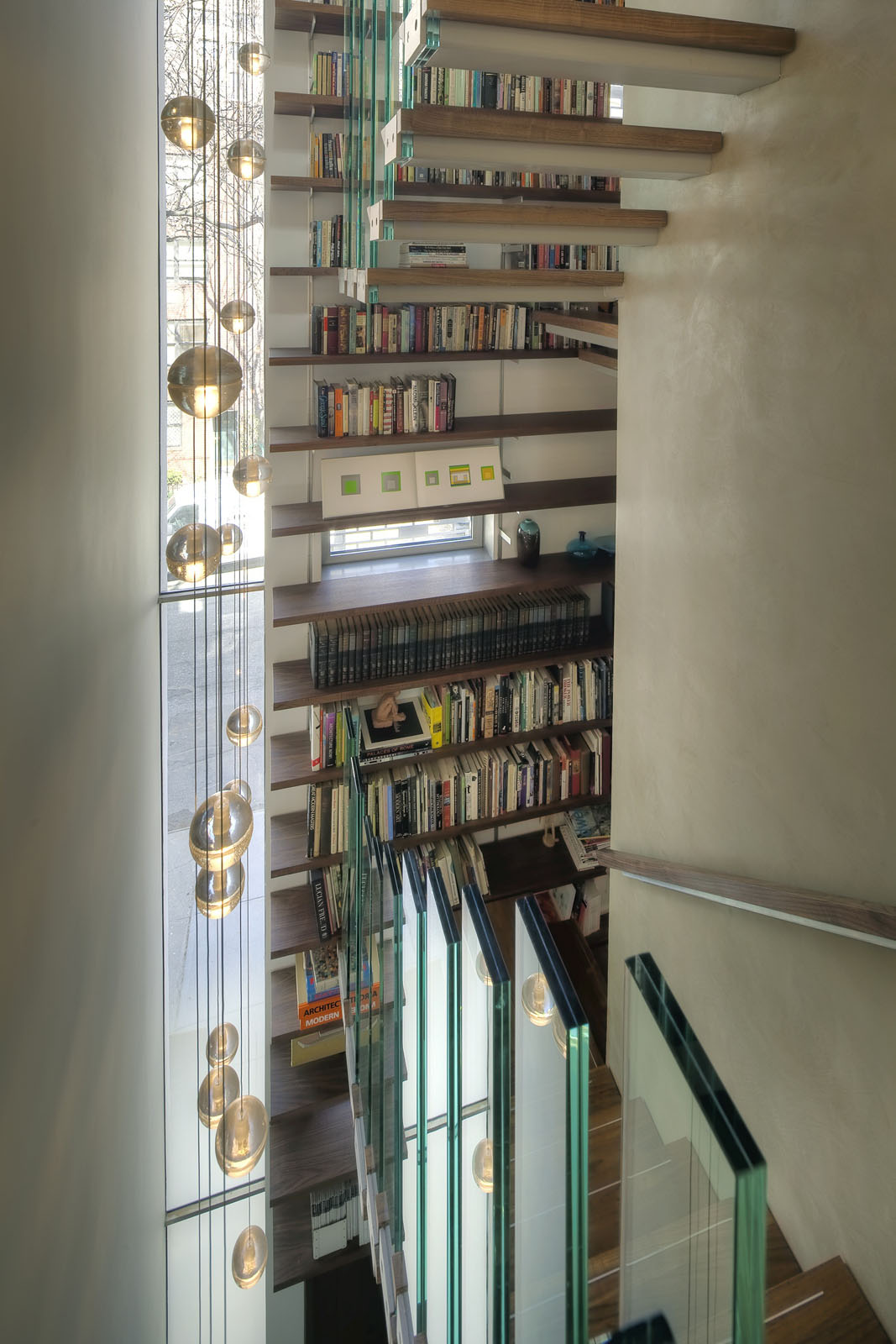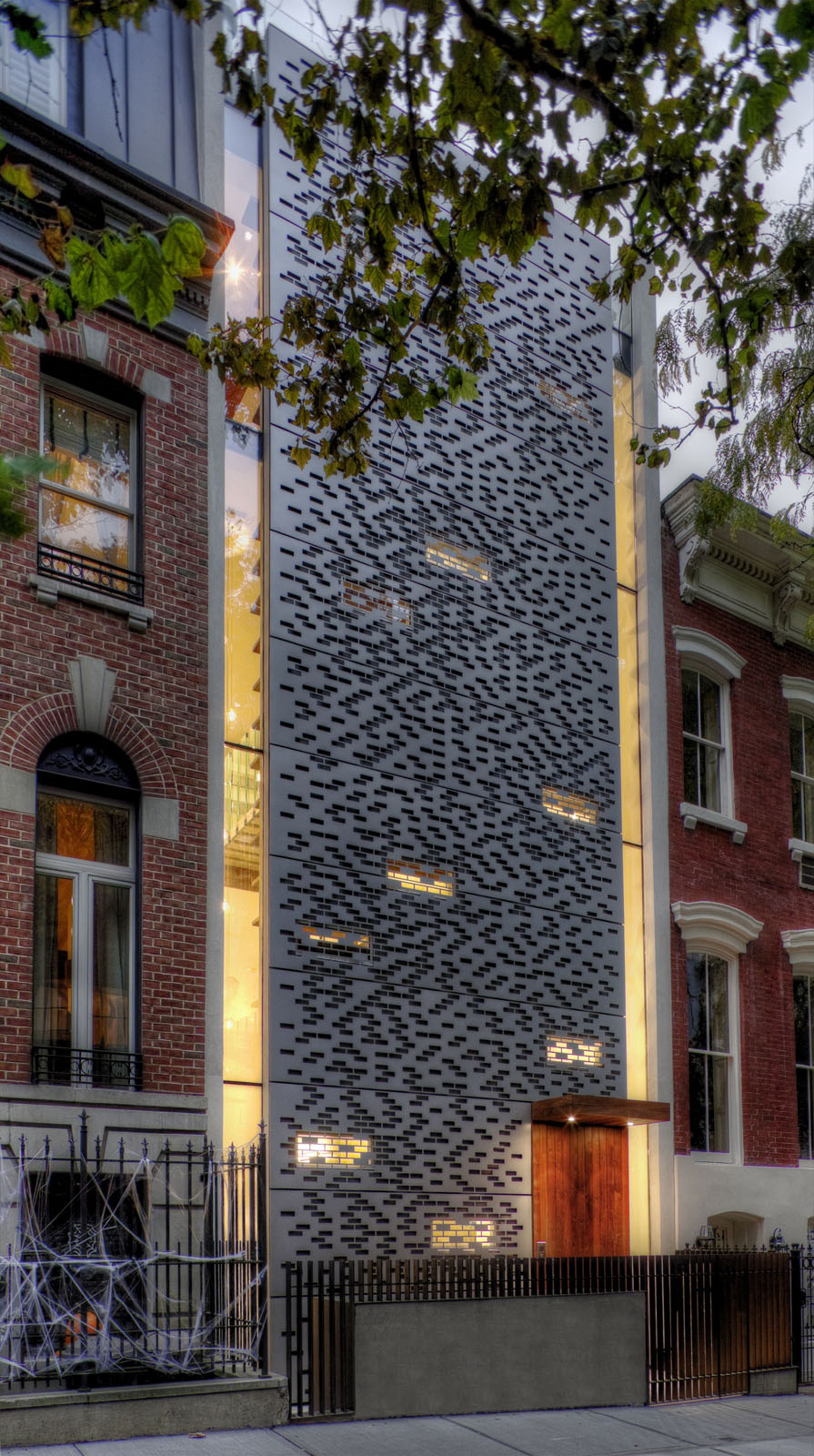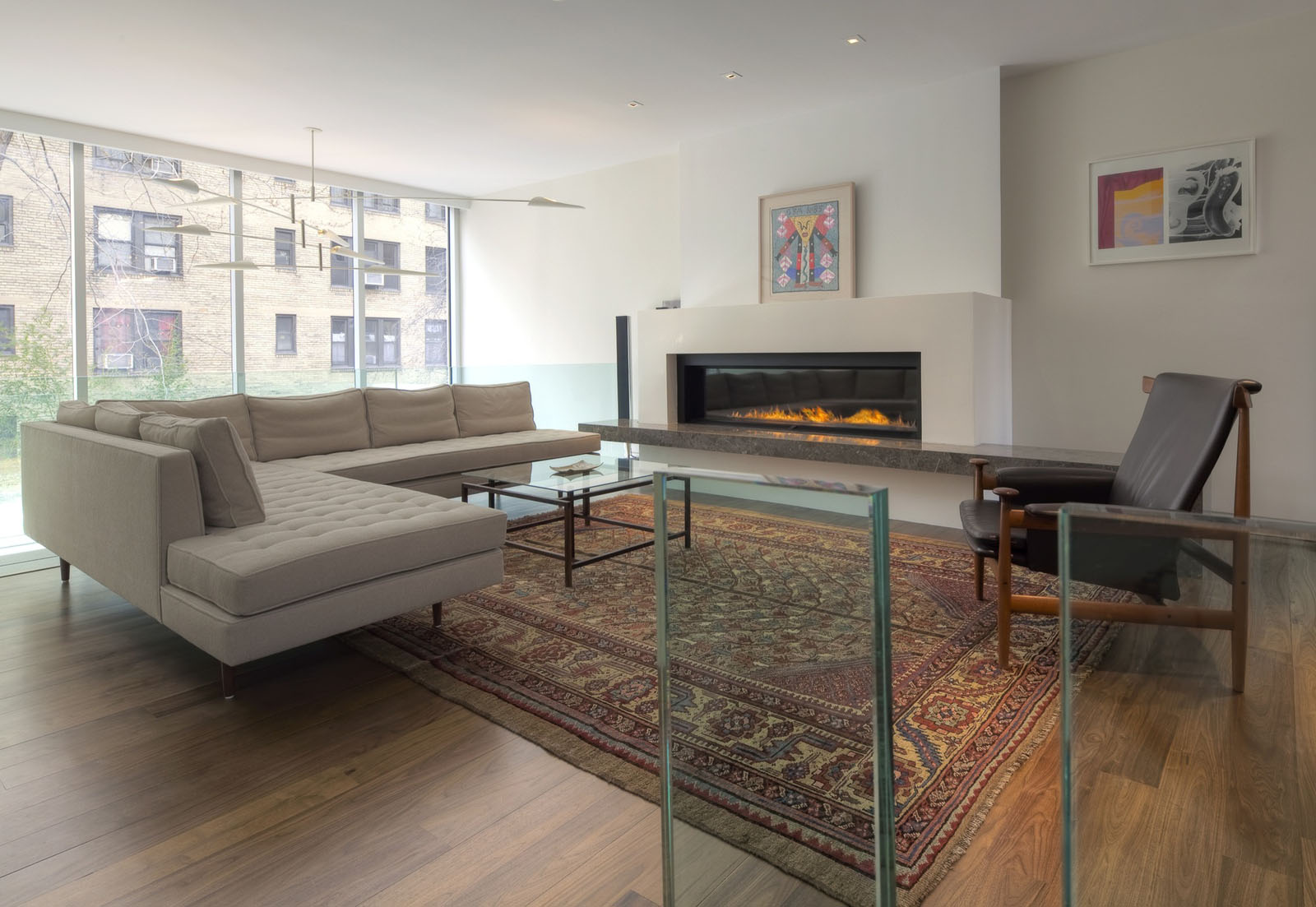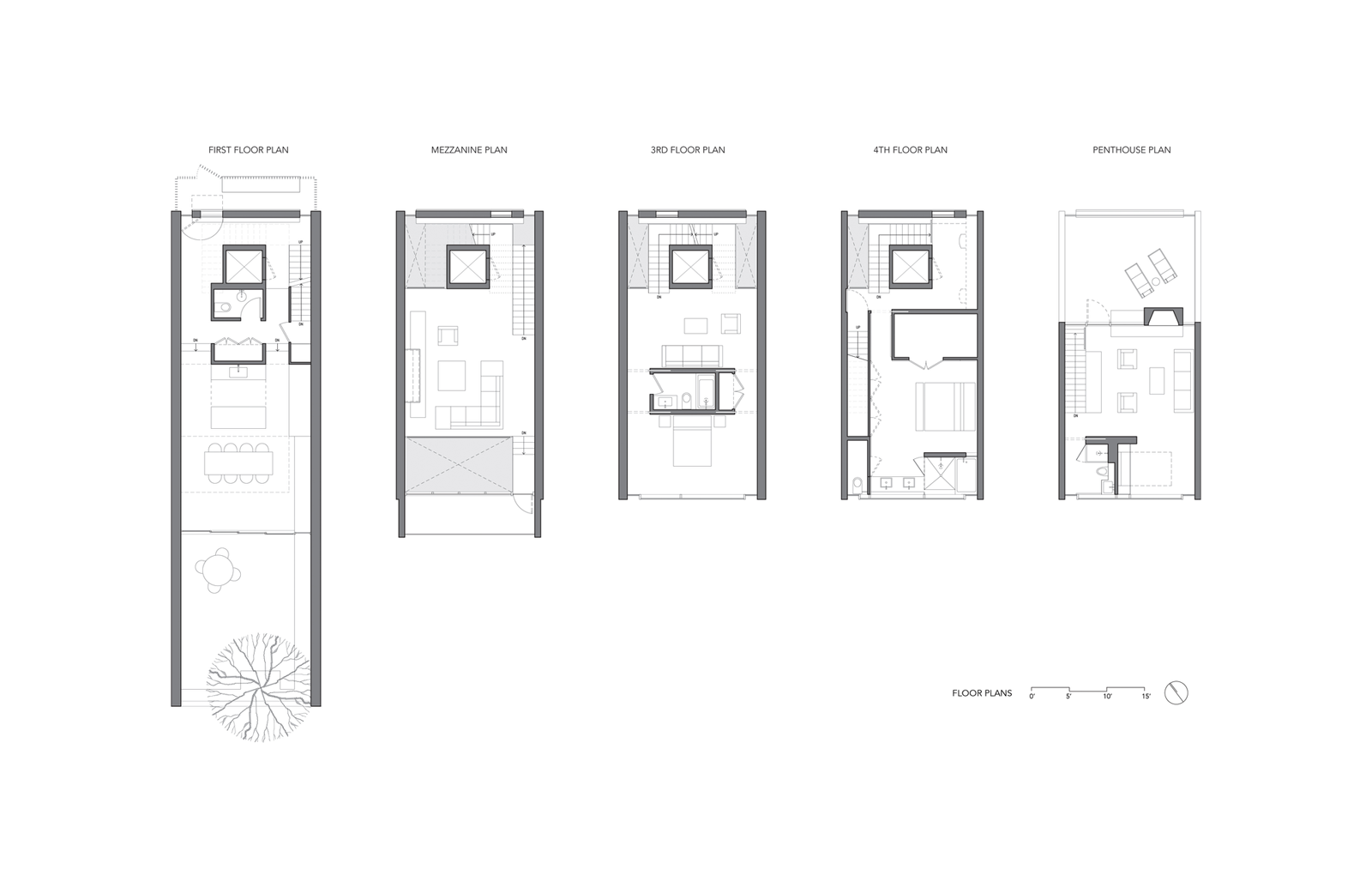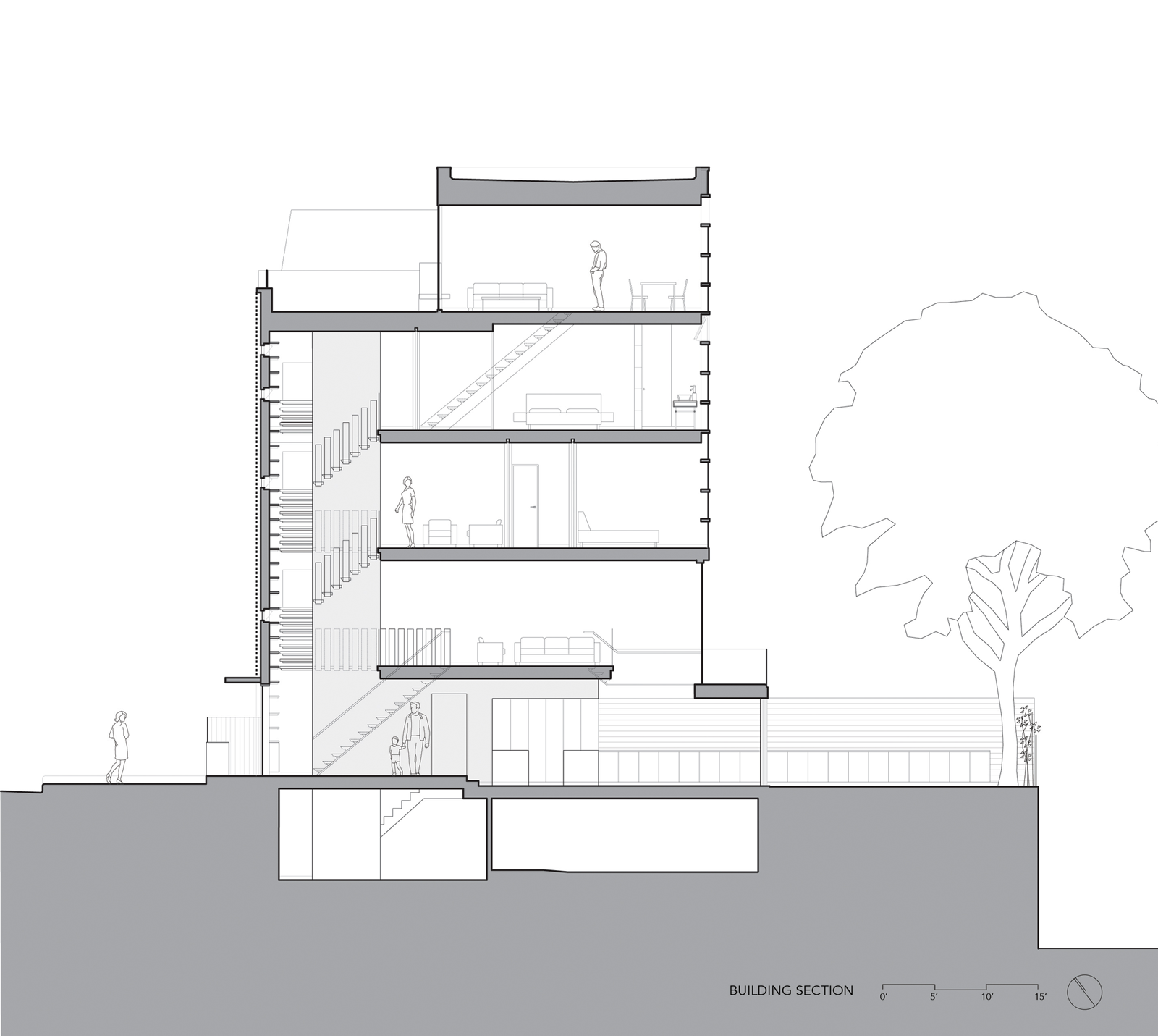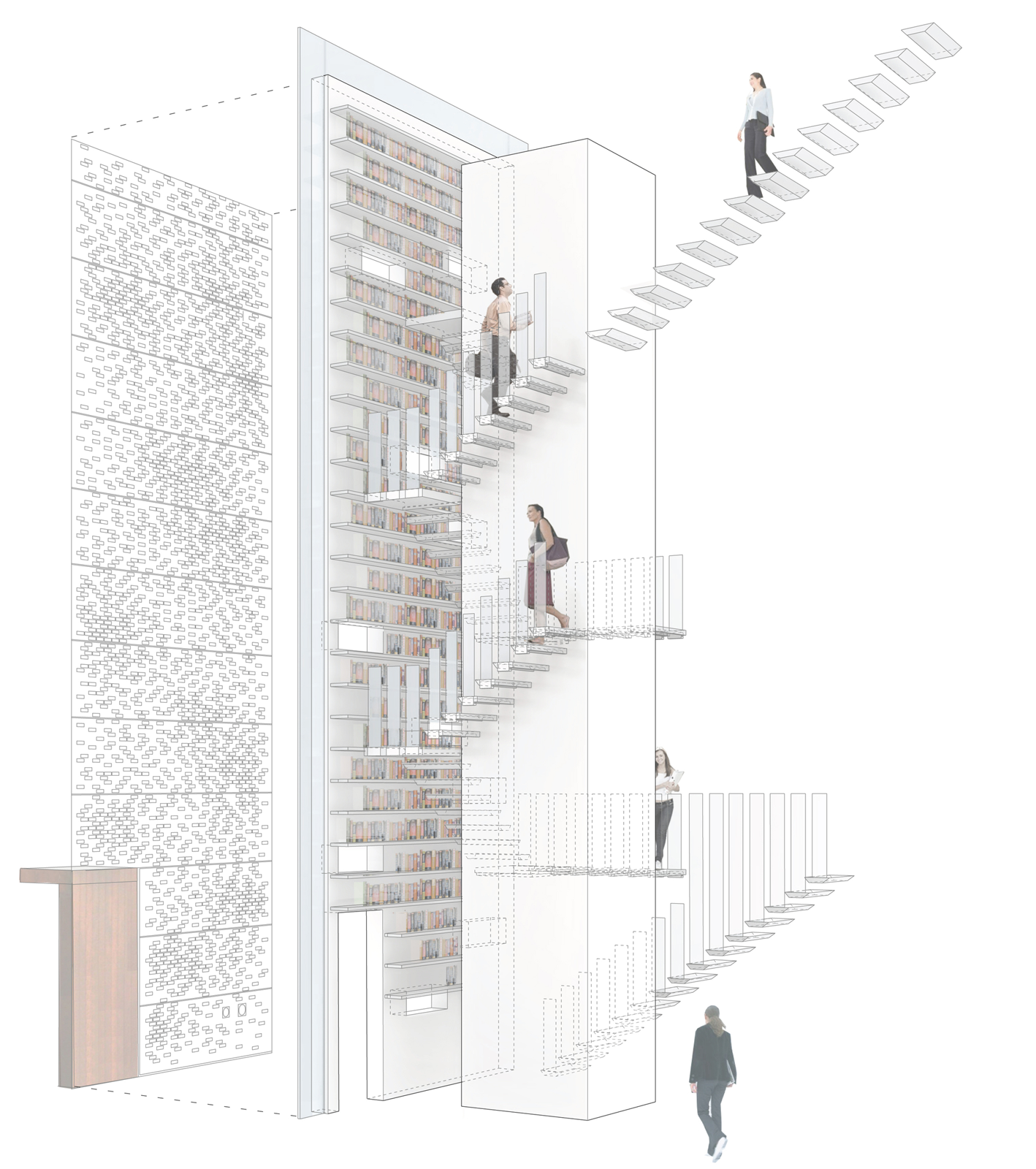 Via: ArchDaily