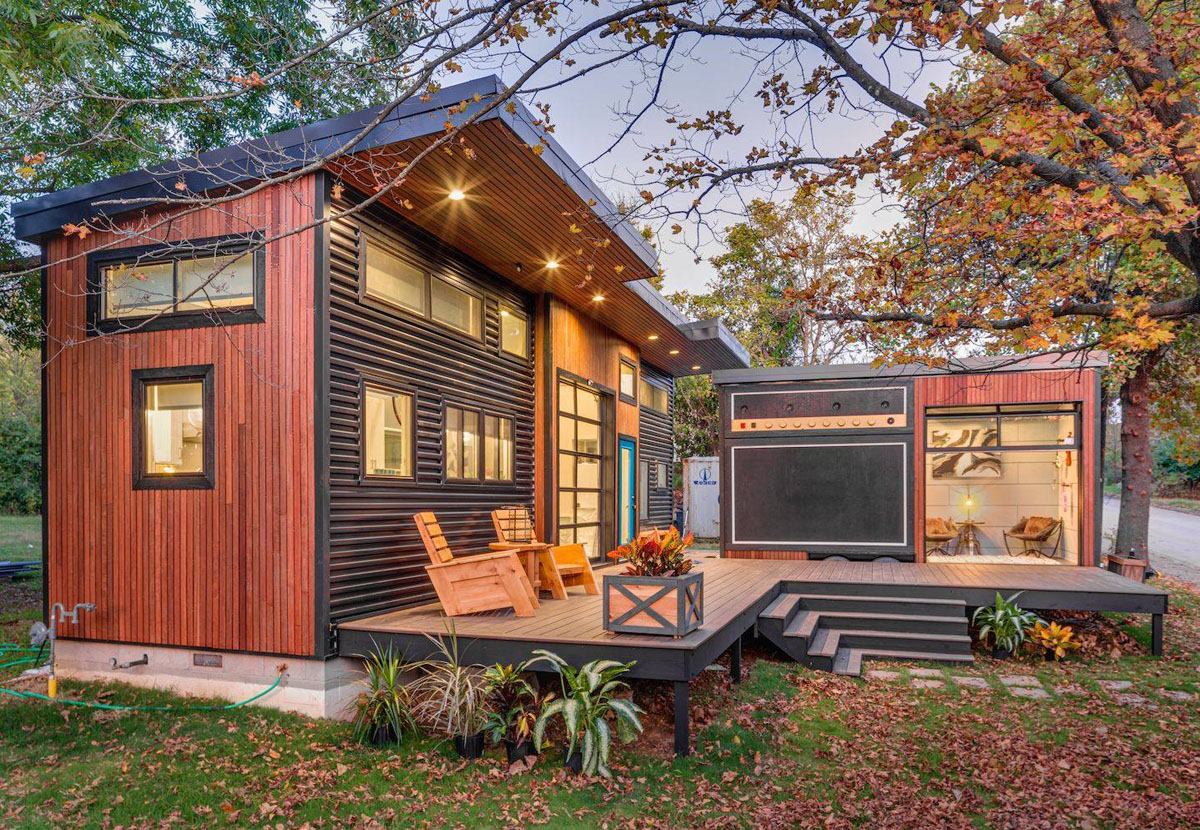 This dream tiny house in Fayetteville, Arkansas designed by Viva Collectiv is the uniquely custom built small home of electric violinist Asha Mevlana.
The property consists of a 400 square ft (37 square meters) tiny main house and a 160 square ft (15 square meters) adjoining music studio on wheels designed to look like a Marshall amp. The 11×10 foot amp has 4 working speakers so that Asha could have outdoor neighbourhood concerts.
Inside the tiny main house, the decor is modern with spacious layout. The multifunctional coffee table opens up into a work/entertainment desk. The full size kitchen has plenty of counter space. Even the bathroom feels like a mini spa.